As we increasingly look at homes as retreats and places of solace, it's time to update the sanctuary status of our living spaces. Colour has an immediate impact on our wellbeing, so reach for the paint brush and after some meditative strokes, bask in the brilliance of dusty green Resene Hemlock.
Psychologist Rachel Kaplan from the University of Michigan in the US has found that green environments decrease stress levels, so bring nature indoors with Resene Hemlock's seventies-tinged evocation of lush landscapes.
From an interior design point of view, another reason that green is seen as calming is its place on the spectrum, producing the least amount of eye strain. Add bonus points for being associated with safety and harmony in many cultures.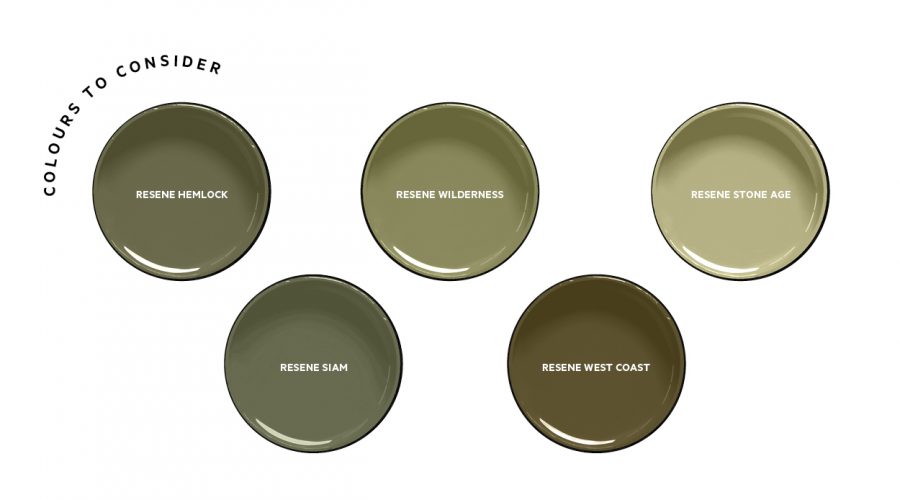 If you are looking to increase your 'green' credentials in another way, Resene has been addressing environmental concerns for decades. Resene's Environmental Choice approved product range, includes an extensive array of paints that have been independently verified as having no added VOCs (Volatile Organic Compounds) or having particularly low VOC content.
The lower the VOCs the fresher the air. Resene colours are also tinted using special, no added VOC tinters, so you can get your favourite colour tinted without worrying about added VOCs.
So keep calm and keep painting.