To transform a historic, central Amsterdam building into a family office, the Dutch outpost of renowned design firm Framework, joined forces with their French counterparts for the first time (although judging by the result, it will hardly be the last) matching Parisian luxury with elegant, Dutch materiality in a workplace that defies expectations.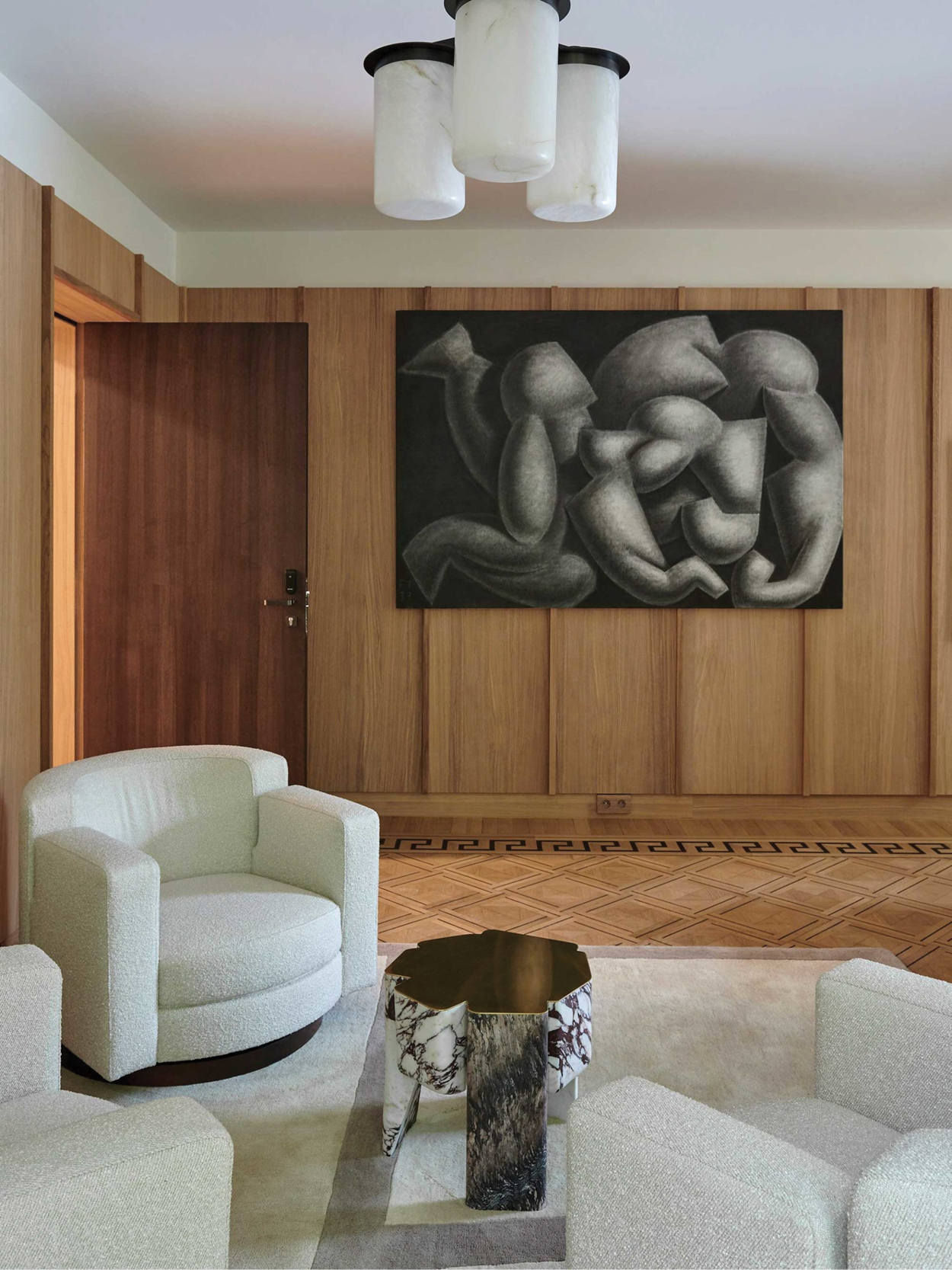 Within the 220-square-metre space, comprising four single rooms and one meeting room, clean lines and sophisticated details set the stage for an office that really feels more like an expertly furnished home. Generous swathes of timber, both on the restored, centuries-old floors and in the sleek, French oak panelling, act as a warm and inviting canvas on which Framework has layered intriguing art, sculptural design pieces with furniture classics.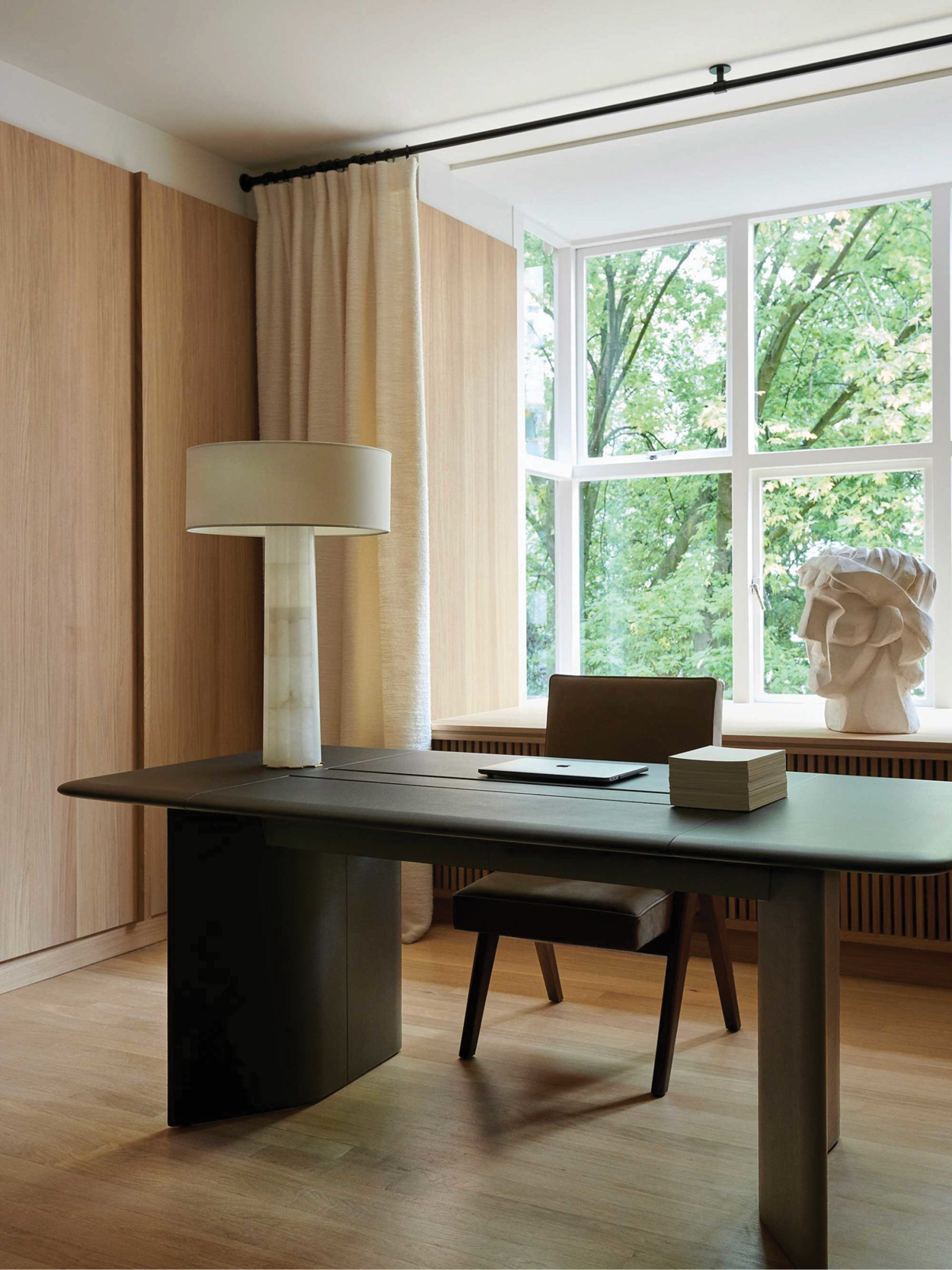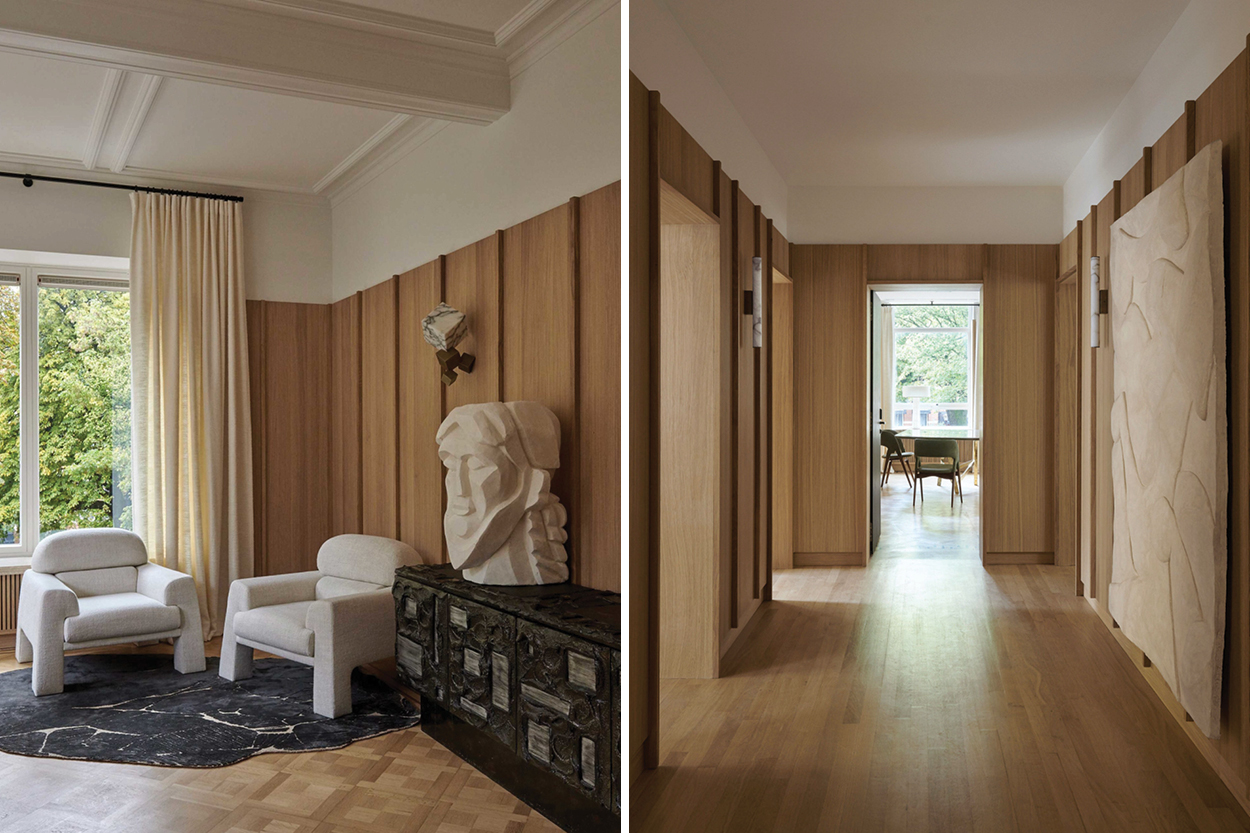 With the client a young art collector, the Framework teams introduced a mix of works by French, Italian and Dutch artists, including abstract sculptures by Antwerp-based artist Florian Tomballe and a range of wall pieces by artists like Lucas Hardonk. Even the furniture feels deliberately artistic, with pieces like the famous Pierre Jeanneret chairs, a Poltrona Frau Trust desk, a sublime, custom-made brass desk by New York-based Patrick Parrish Gallery and trio of vintage armchairs, conceived in 1968 by Italian designer, artist and musician Luciano Frigerio, carefully handpicked to cultivate an air of comfortable sophistication.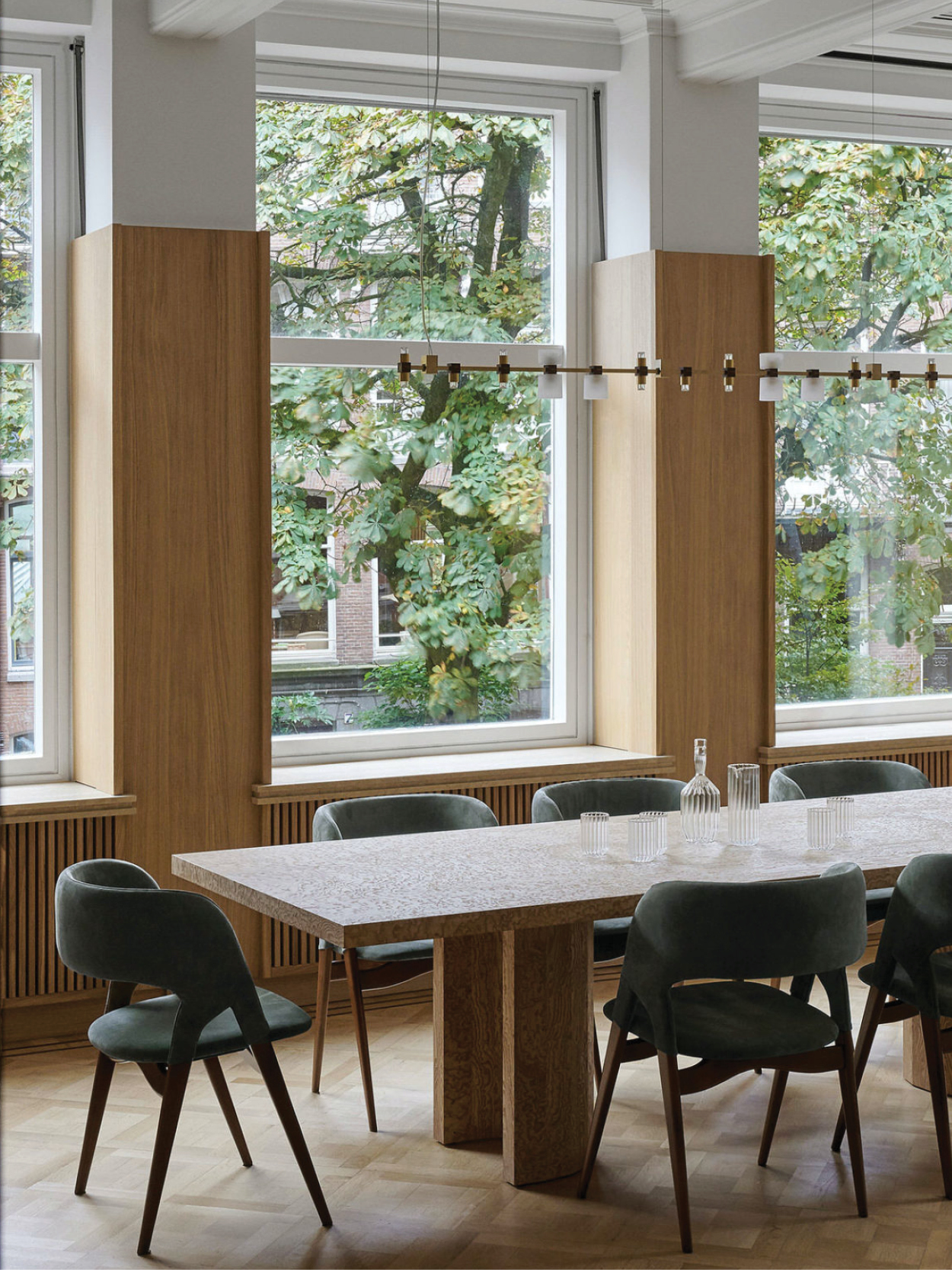 From its calm atmosphere to its refined, private spaces, this office is a place one would happily spend the weekdays — a workplace that doesn't adhere to the sterile norms of its conventional forebears but instead, posits the idea of a quiet, inviting environment as crucial to the productivity of those who work within it. And considering the changes that have occurred around corporate culture in the last year, this idea feels more relevant than ever before.
Image credit: Kasia Gatkowska