Standing proudly on a one-acre promontory in the Hollywood Hills, the Forest Knoll house surveys Los Angeles with a calm indifference. Designed by Standard Architecture and furnished by Minotti Los Angeles and MASS Beverly, the 11,000 square-foot home embodies the quintessential Southern Californian lifestyle while simultaneously feeling removed from anything one would expect to find in the middle of a bustling metropolis.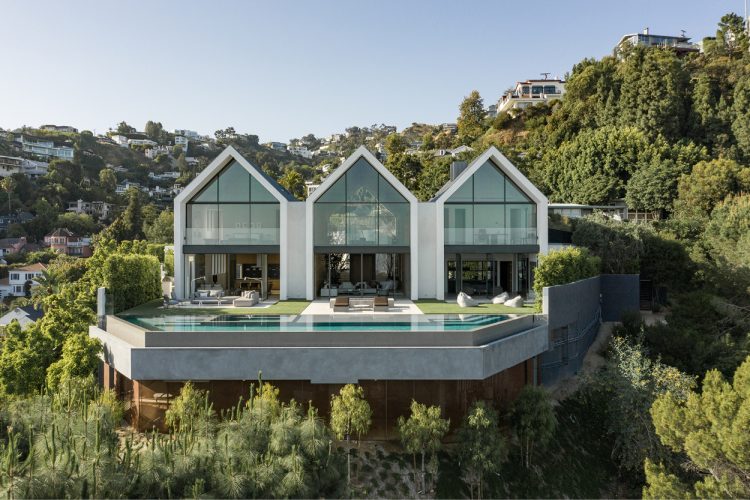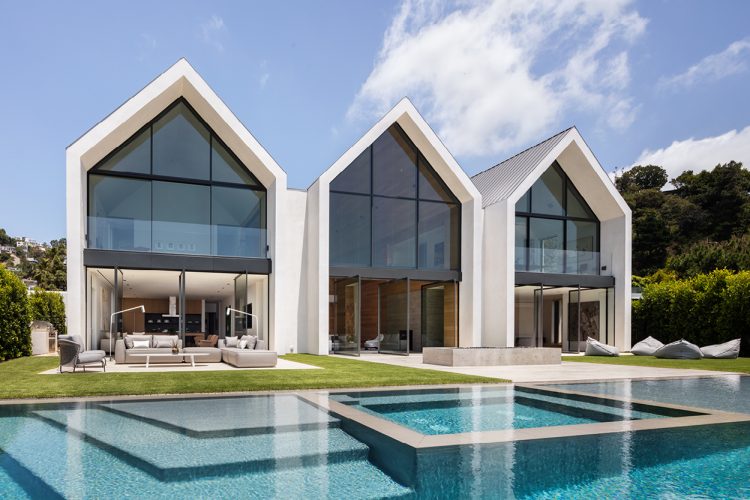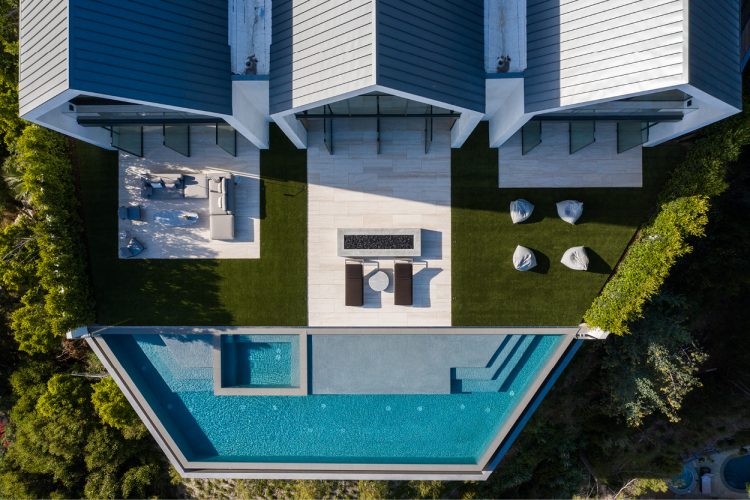 From its three-gable facade to its clean, Scandinavian-inspired finish, this six-bedroom, nine-bathroom residence is inspired by Louis Kahn's famed Kimbell Art Museum. Standard Architecture sought to create a contemporary farmhouse using three, elongated barn-shaped structures.
The outer two offer double-storey living, the middle one executes the central communal space on a grand scale. Think 30-foot-high vaulted ceilings, a pared-back sitting space, an eye-catching double-sided concrete fireplace and floor-to-ceiling windows that frame the home's sweeping cityscape and ocean views as if they were pieces of art, rendered in parts to offer a transformative vista when viewed together.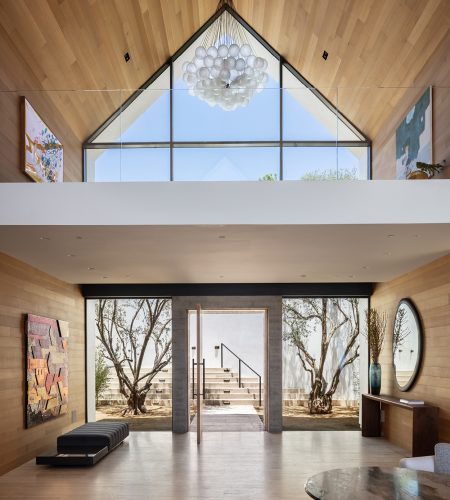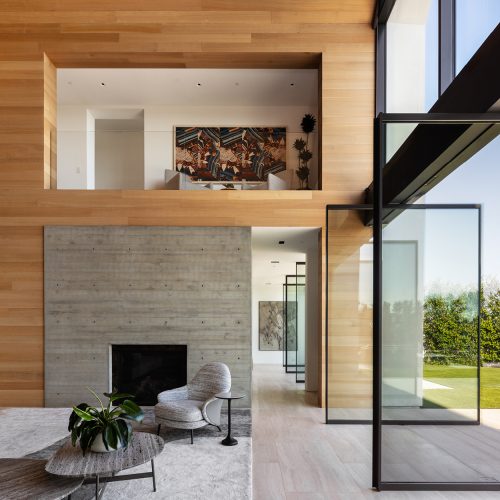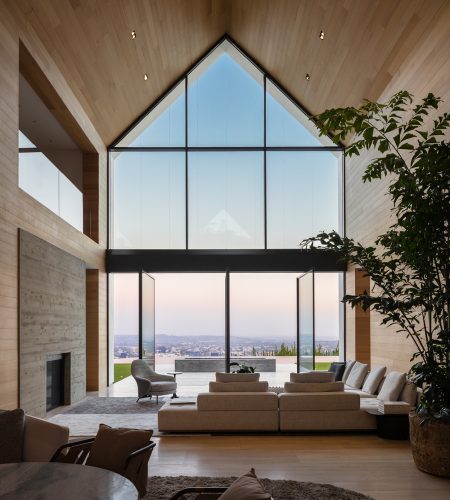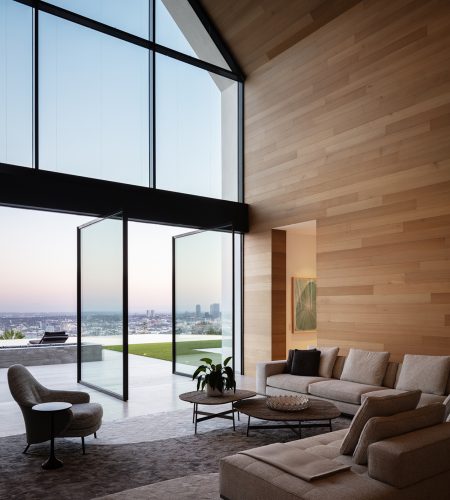 Really, this applies to the whole residence. It's a home that changes depending on how it's viewed and by whom. At first glance, one might assume that the architecture was driven by the idea of an entirely 'open-plan' design. Its exposed position, plethora of windows and minimalist palette adding to the sense of air and unobstructed space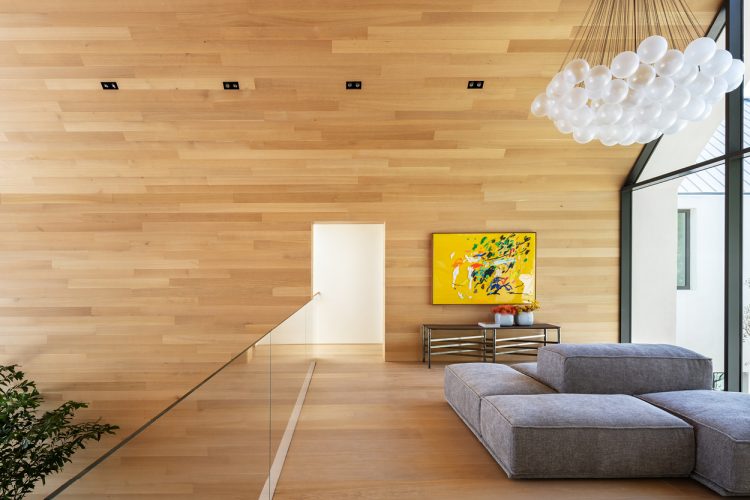 But look a little deeper, and the beauty of this place really lies in the fact that it comprises a series of exquisitely-rendered private areas that stand as various oases of calm — a timber-laden reading nook, a sparsely-decorated upstairs sitting room, a quiet entranceway anchored by a solid oak door and travertine pathway, a shaded deck that comes off one of the bedrooms, an outdoor space that can be contemplative or carousing — all working together to form a harmonious whole.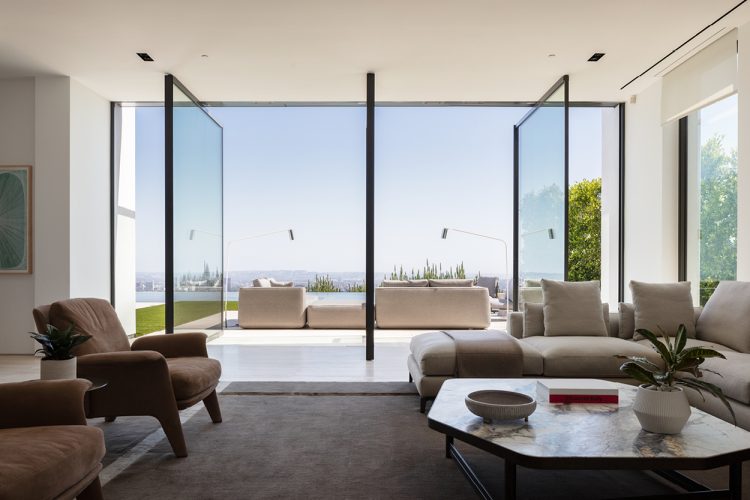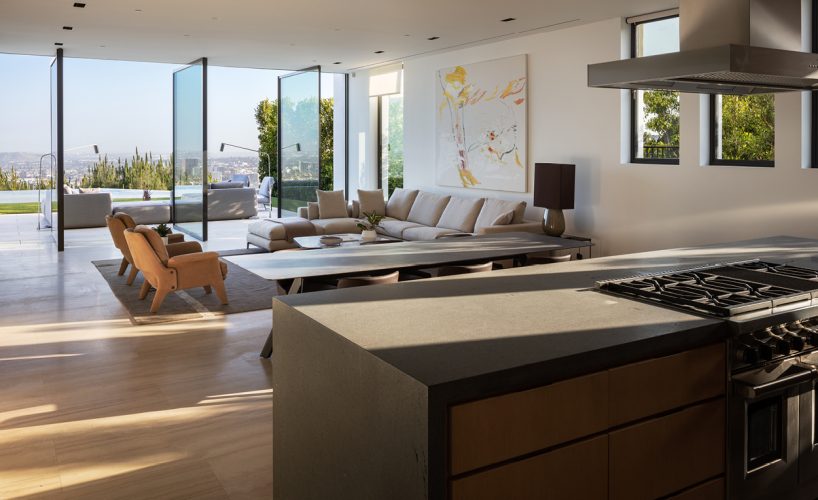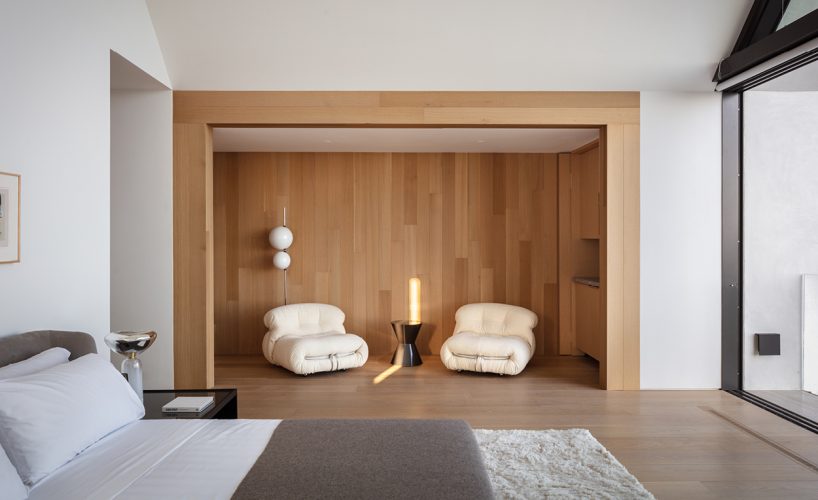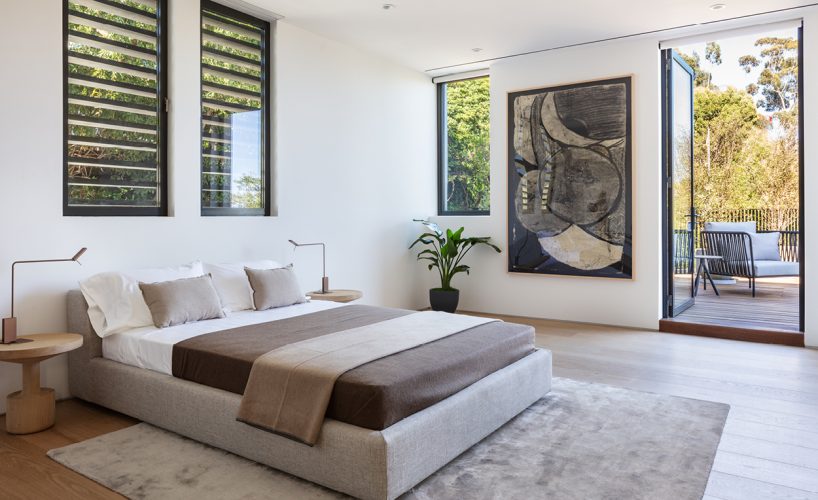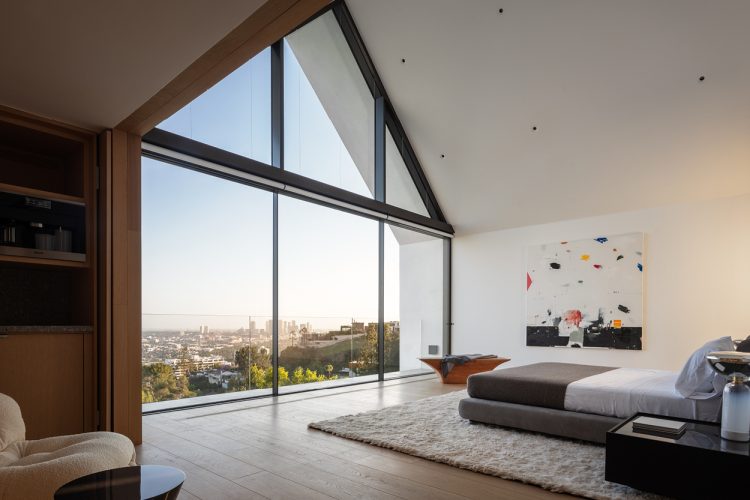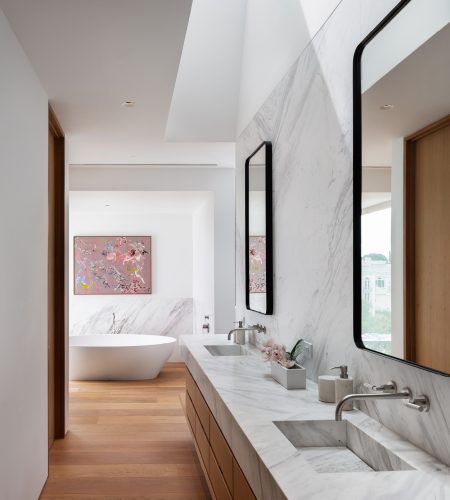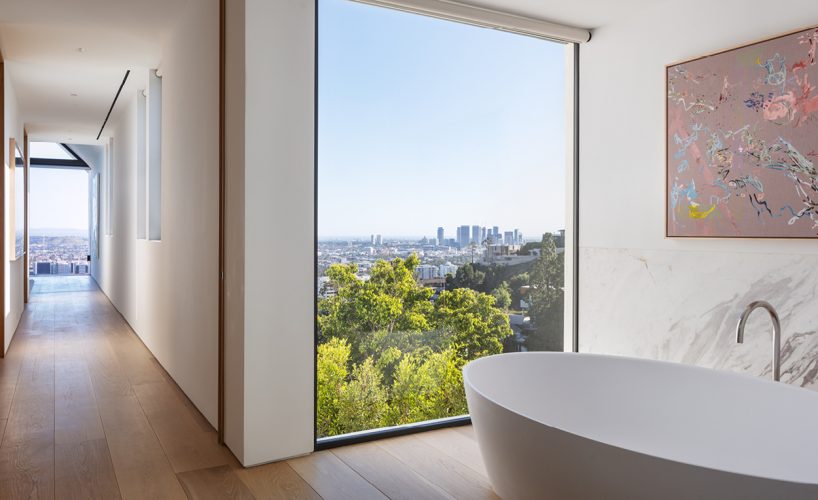 Here, the architecture feels almost endemic to its surroundings, even though its stoic presence on the hill is not likely to win it any awards for subtlety. The natural world still edges into every man-made corner of the house, whether via the carefully-placed greenery, the undulating shadows that pass over the stairwell and along the walls or the downstairs doors that swing open onto the expansive patio and infinity pool, allowing the al fresco experience to float inside on the breeze, offering that ever-elusive indoor-outdoor flow in an effortless, modern way.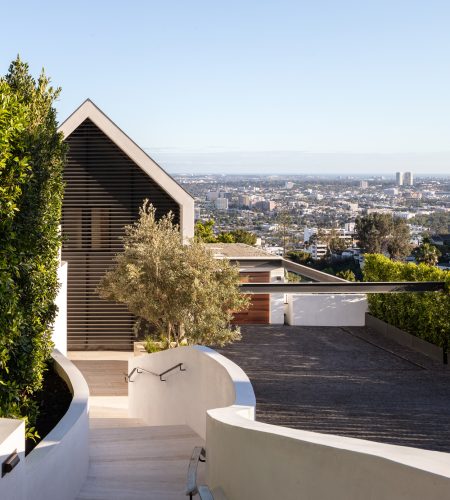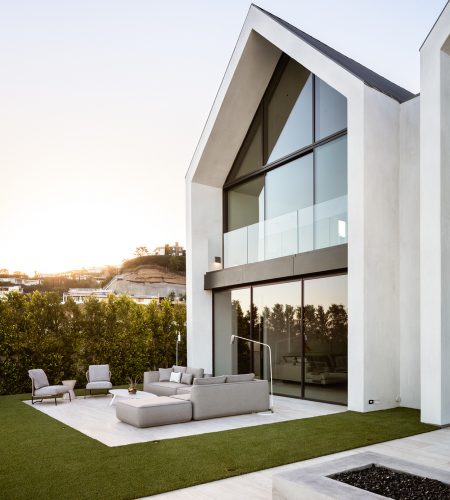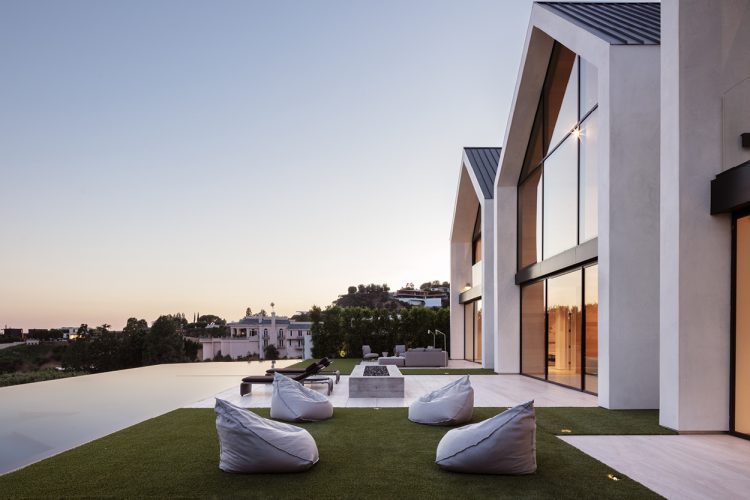 The overarching sense of calm in the home is enhanced by its furnishings, a luxurious mix of comfortable classics and iconic pieces, accented by carefully-placed art, neutral colours and considered timber and stone finishes — white oak and Calacatta marble, raw concrete and sleek travertine. Unbothered by convention, the Forest Knoll Home breaks the rules in a nonchalant, off-hand way to become both worthy of its surrounds and entirely detached from them — making it a place that one can truly switch off from the demands of city life.