Creating a winter retreat for their client in the spectacular surroundings of Lake Wanaka, architects Fearon Hay devised a building packed with bold contradictions.
This is an intimate two-bedroom cabin that makes an indelible mark on the grandest of natural landscapes, with a surprising solidity that magnifies its impact and an intelligent design that toys with the jaw-dropping views, rather than exploiting them.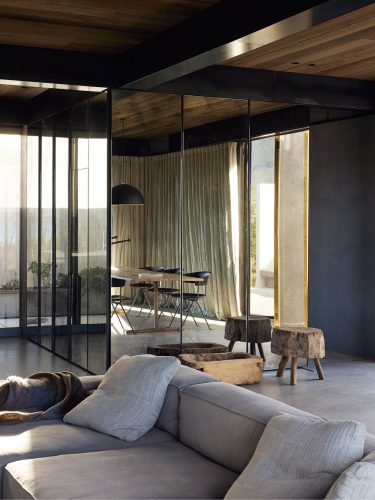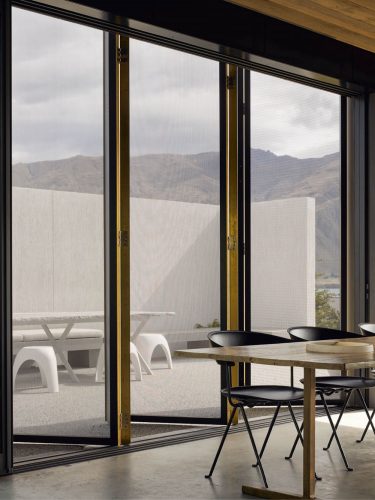 "Solid concrete walls and glazed openings are strategically placed to control the views enjoyed from the house, while perforated shutters provide layers of filter and shading or alternatively can be folded to open up the house," says Tim Hay, co-founder of Fearon Hay.
The commitment to concrete extends beyond the contemporary cabin's foundations, creating a perimeter that boldly announces the building's presence on the edge of Lake Wanaka, rather than struggling to nestle into the lush landscape.
"The house is set within a courtyard perimeter wall, providing layers of space for occupants as an extension of the house whilst also providing shelter from cold prevailing winds," Hay says.
Expectations are overturned further once inside, with the design trading traditional notions of winter cabins, with exposed logs and plaids for a streamlined approach offering stripped back style and more than
a touch of sleekness.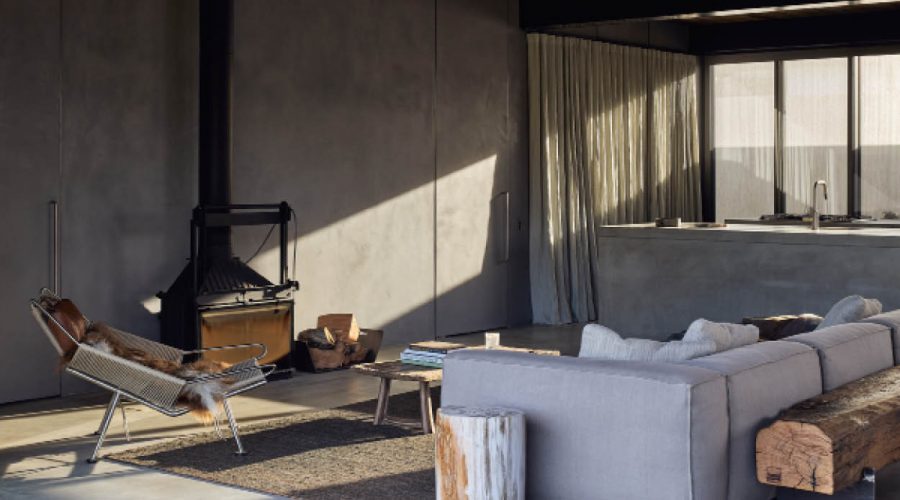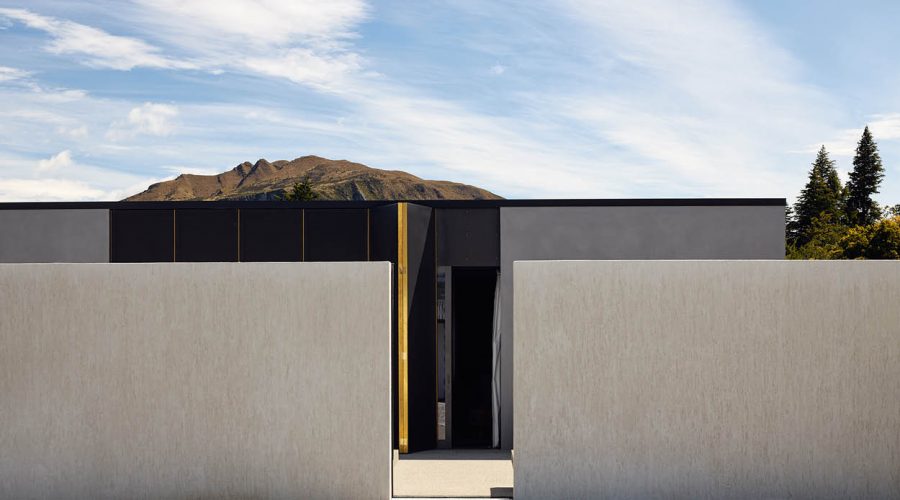 "A warm rich palette including concrete, timber and steel has been used to create a sense of sturdiness while providing warmth and timelessness to reference mountain cabin, interpreted in a modern way," Hay says.
To let the materials have their moment, with timber panels lining the ceiling and reflective services opening the view while concealing storage and services, the palette of furnishings is deliberately restrained. Texture enlivens the neutral curtains and grey bedding offering the subtlest of contrasts to the concrete structure, letting a glimpse of the outside world and play of light enrich the eye.
Brass accents such as those on the folding doors which open to the sheltered courtyard, are a further example of Fearon Hay's well considered yet subtle details, which elevate this retreat beyond the traditional.