One of the world's most eminent women in the contemporary design realm, Faye Toogood is a multi-disciplinarian who is well-versed in creating products that manage to be both intriguing and highly desirable. Based in London, the British designer's eponymous company Toogood spans fashion, furniture, interior design and both functional and decorative objects.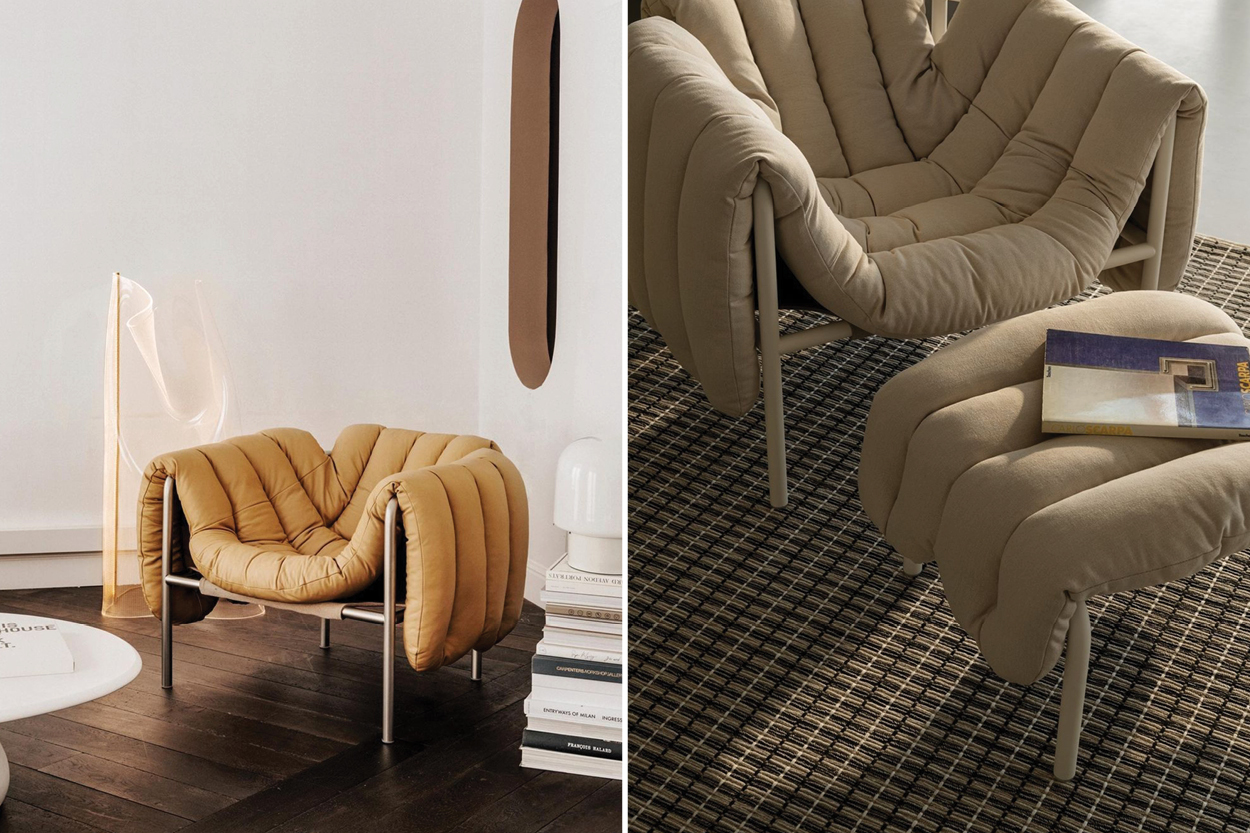 While she is untrained, beginning her career as an editor at The World of Interiors magazine, she has honed a shrewd eye for pieces that demonstrate a focus on materiality and experimentation. No doubt, those with even a passing interest in design trends will have seen the Toogood Roly-Poly chair in all its Neotenic glory appear in multiple shades throughout luxury interior projects worldwide.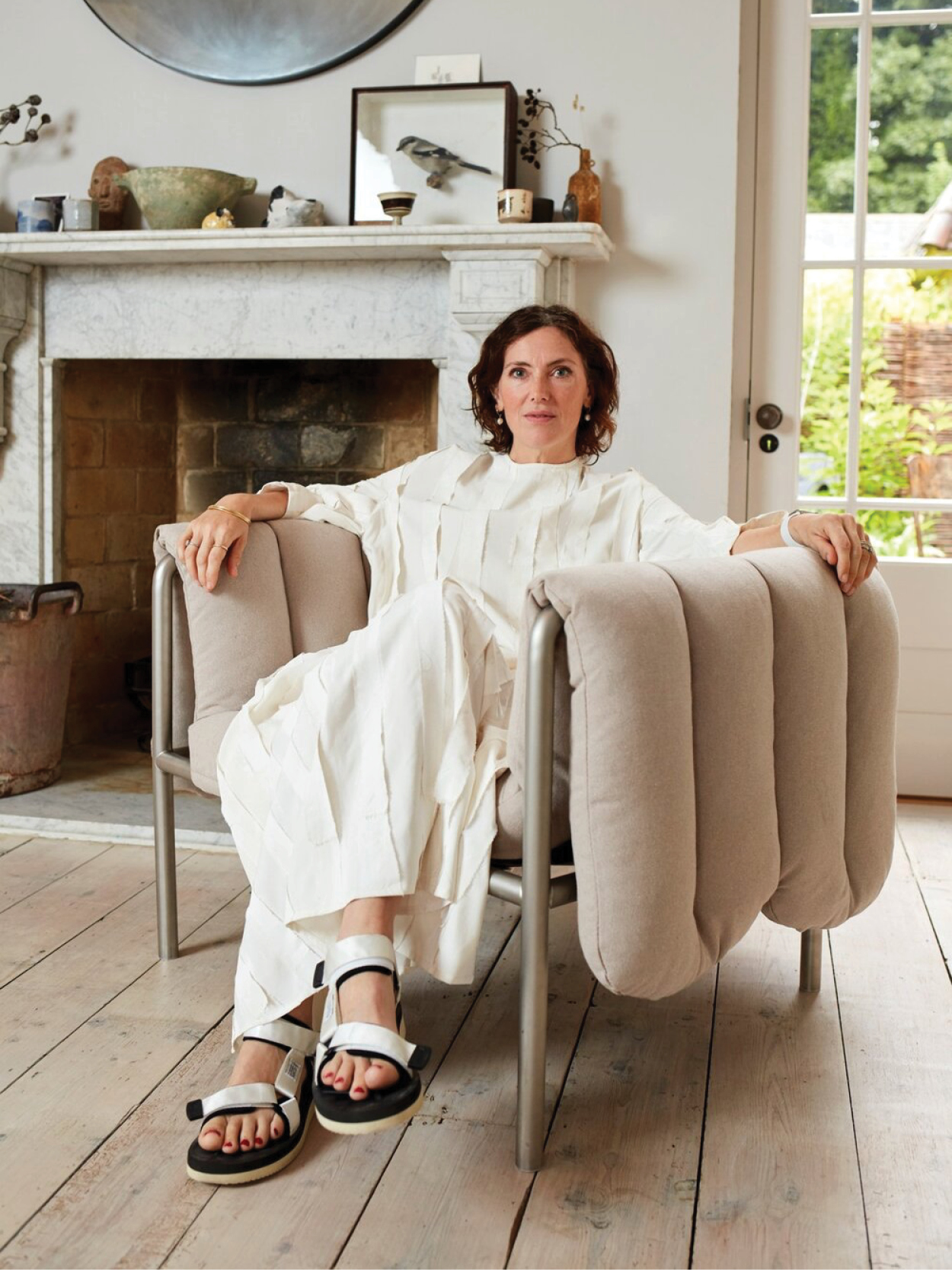 The latest Toogood piece we're enchanted by is the Puffy Lounge Chair, available in New Zealand from Tim Webber. Designed for European brand and platform Hem, it is an exercise in contrasts — both plump and structured, cocooning and strong. Comprising a tubular steel frame as its base, its quilt-like upholstery spills generously over the edges.
Taking practicality into consideration, the soft upper is detachable, and can be rendered in varying neutral fabrication shades to suit any interior configuration, from black leather to cream canvas and brown bouclé. The frame can also be powder-coated or sand-blasted to complement or contrast with the upholstery.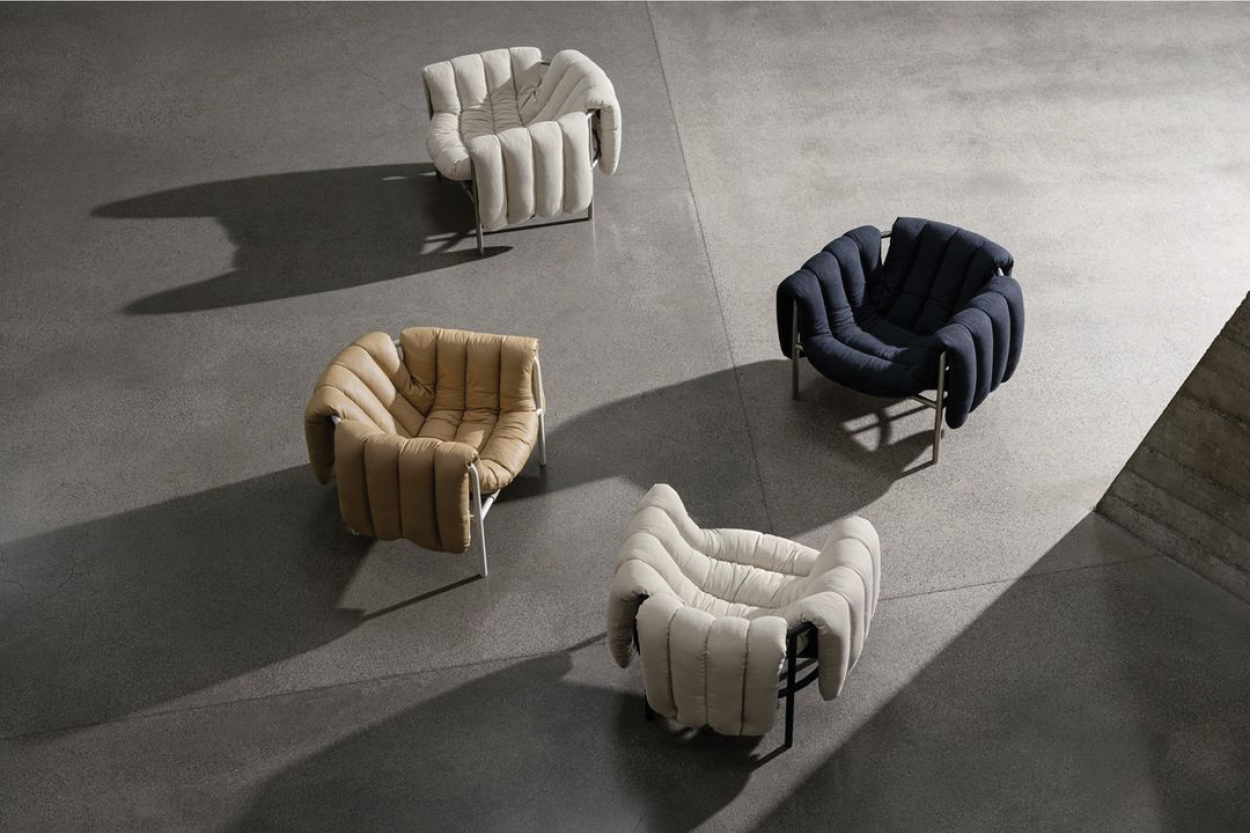 Like a warm hug, this is a chair that immediately invites the user to curl up within it, or perhaps drape one's legs over one side. As Toogood describes it, the Puffy Lounge Chair has "a dependable durability coupled with all the enveloping warmth of a familiar duvet". Luckily, this comfort doesn't mean aesthetics are sacrificed in the slightest, meaning this is one piece of sensational seating that rests among the best of both worlds.