Head on was the approach of architect Shaun Lockyer and interior designer Justine Hugh-Jones to meet the challenge of creating a capacious five-bedroom home, with all the facilities of a six-star resort, to feel welcoming for a family with two teenage children.
Removing the existing home on the prime position overlooking Sydney's magnificent harbour and Taylor Bay, the committed team, along with leading landscaper William Dangar, set about creating a home that integrated with the prime landscape, offering much-needed privacy while still capitalising on the multi-million dollar views.
To achieve this balance Lockyer used Brailian Modern styles as a starting point. Popularised from the 1930s in Brasilia and Sao Paulo, the movement borrowed from the European approach to modernism but expanded on its teachings to accommodate the country's sub-tropical demands. Here this comes into play with smooth concrete walls, French Oak floors and ceilings giving way to terrazzo and an intricate doors and window system that manipulates the facade.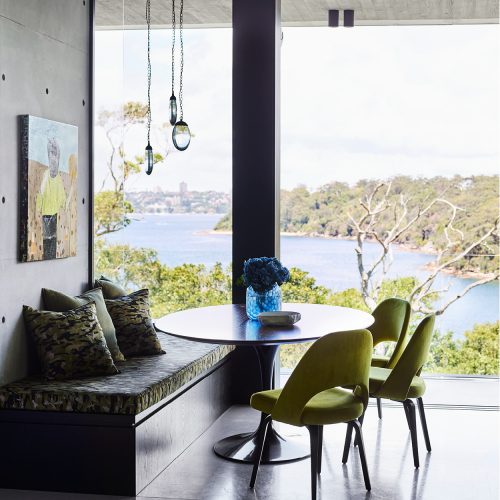 Inside Hugh-Jones played against the solidity of the structure by tapping into the owner's love of drama and detail with a jewel-toned palette that offered warmth and scene-stealing pendant lights for a welcome element of surprise.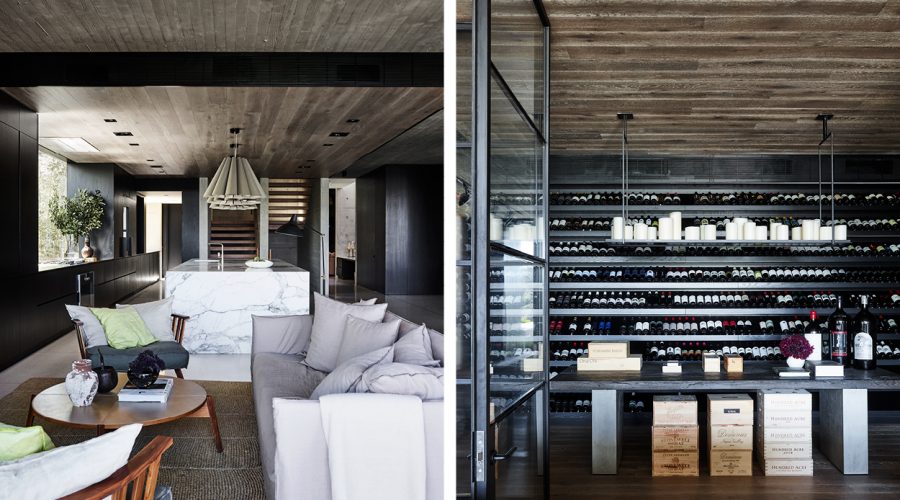 Even the enormous kitchen, designed with entertaining in mind, makes the most of the views, with a frameless window above the cooktop capitalising on Dangar's dab hand with the greenery.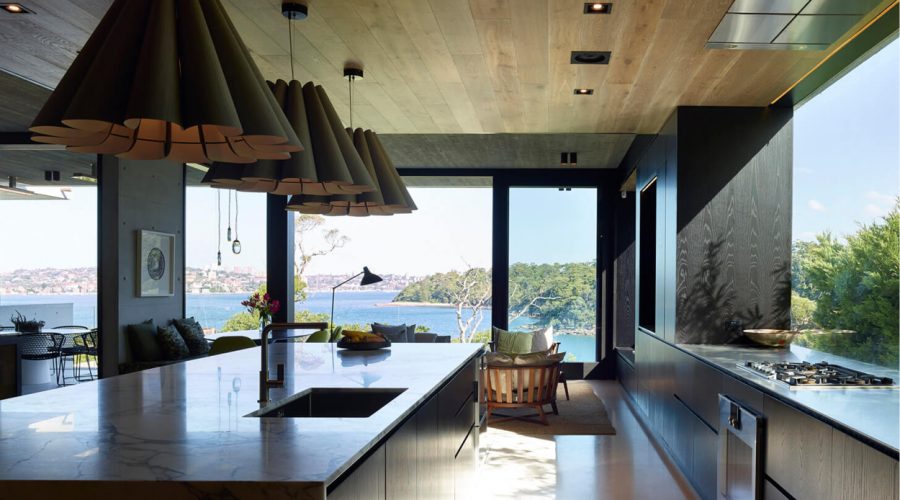 The pool, spa, gym and grand wine cellar make the required statement of success for the owner but it's the generous light, play of materials and inviting furnishings that make it a home.