For 30 years European Ceramics (EC) has honed its reputation as an expert in all things flooring and surfacing — decorating clients' homes in innovative porcelain and natural stone materials that offer a foundation of elegant luxury. It is a company renowned amongst aesthetes in the know, for its conglomeration of fine, Italian brands are some of the most coveted in the business.
From the UK to the Pacific Islands, Australia and New Zealand, European Ceramics has been at the epicentre of some particularly notable projects, spanning residential projects, luxury hotels, shopping malls and more. On home soil, it has elevated significant establishments like the Sofitel waterfront, where the creative spaces are blanketed in refined dark basalt, the Auckland Fish Market, where graphite tiles in varying hues of grey create a sophisticated ambience, and the ANZ Building, which harnesses luxe ivory-white stone and elegant polished flooring.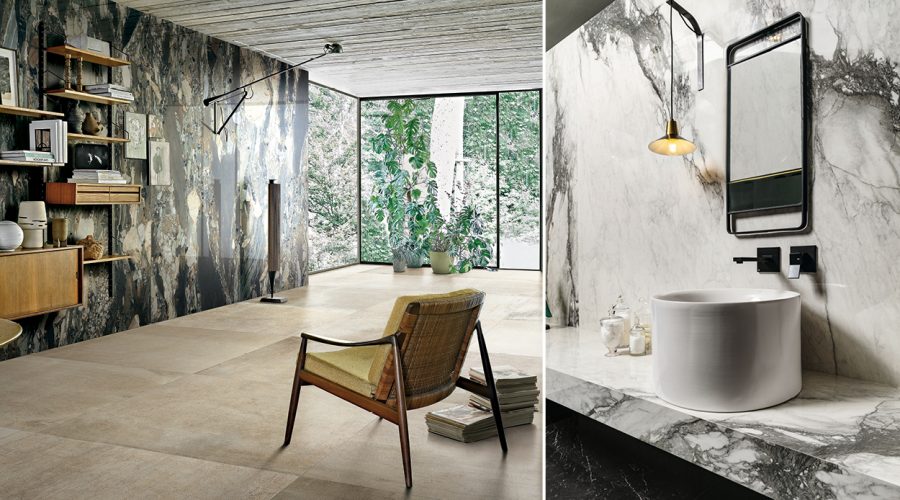 Not merely adept at elevating the entire interior of commercial spaces, European Ceramics is also the reason why so many abodes boast such a chic and luxurious aesthetic too. In the living quarters of the home showcased above (left), for example, matt floor tiles from the Matières de Rex collection and walls in stone from the Les Bijoux de Rex collection create a space that is both bold and inviting.
Able to work their magic on a vast and varied selection of spaces, and proficient at graduating interiors from simple to polished and alluring, it's clearly with good reason that every discerning design buff in Auckland is utilising the talents of those at European Ceramics.
European Ceramics
8 George Street
Parnell