At a time when people around the world are desperately seeking escape, a new breed of visual architects are calling our attention to a fascinating subculture brewing in the bosom of design — render art.
Seeing digital design become an artform in and of itself, the proliferation of new-wave renders has given designers an avenue of creative expression unbridled by the usual constraints of budgets or clients. The resulting images present as a collection of utopian fever dreams, where technicolour landscapes and dreamy interiors meet impossible architecture, often so meticulously realised that unless you look at it for long enough, it appears very real.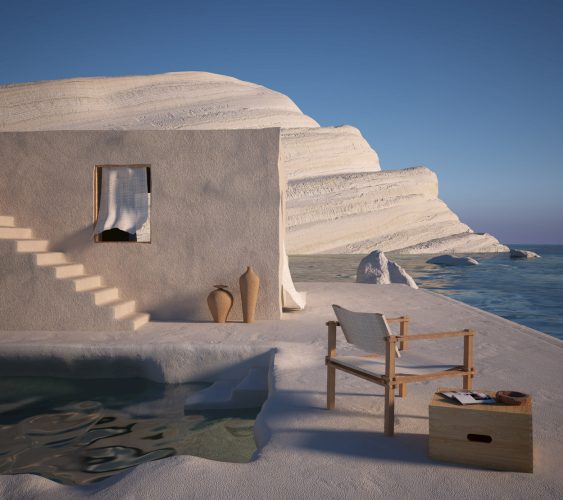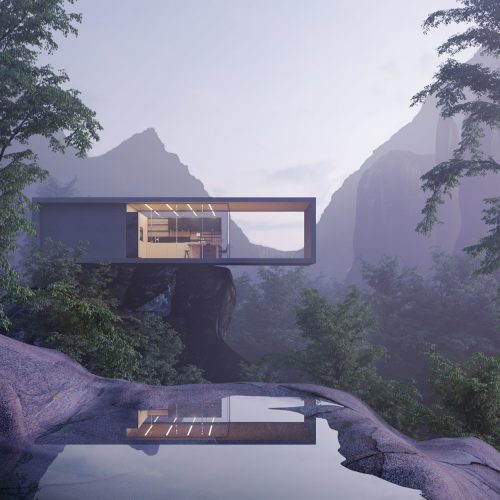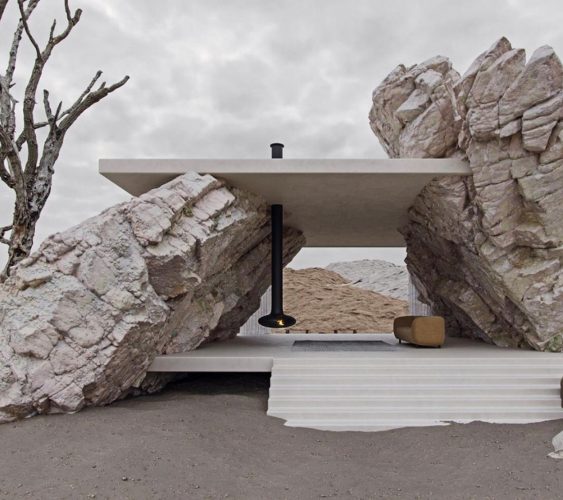 Proponents of this niche discipline — really a hybrid of art and design — universally credit the current global circumstances for its increasing popularity. The digital architecture movement is all about creating fictional, evocative spaces that, particularly now, fulfil our desire for a change of scenery or to experience something foreign. It is a movement that requires its audience, as much as its artists, to open their imaginations to the wider realms of possibility, and in turn, is designed to encourage creativity in the onlooker as well. Of course, the visually stimulating nature of this trend means that Instagram has proven a fertile breeding ground, which also helps.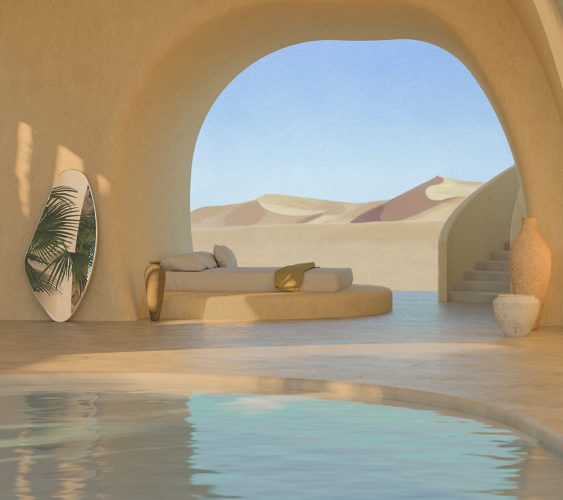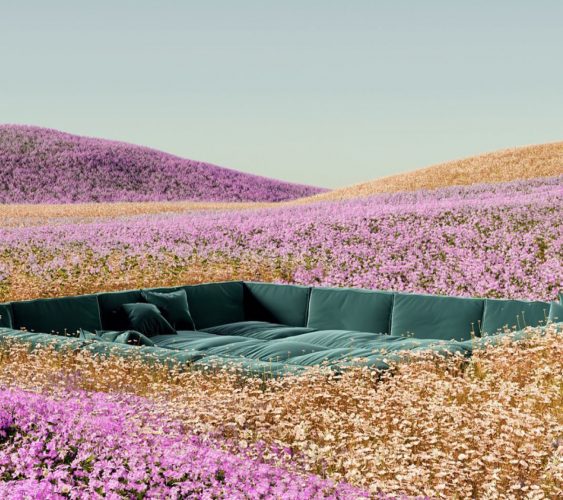 Notable practitioners include Charlotte Taylor, a designer and creative director whose work fuses fantasy with reality in such a deceptively subtle way that it twists your perspective entirely; Alexis Christodoulou, whose passion for digital design began with childhood video games and whose sophisticated, surrealist aesthetic has won him a legion of fans; and Paul Milinski, another creative director who creates whimsical, tonal worlds that make you wonder whether he is actually depicting a conceivable future.
Their work, among that of many, many others is coming to the rescue for those of us who want something lighter to dream about — and for that we are thankful.