As anyone that considers themselves a design aficionado knows, stylish home decorating doesn't stop with interiors. Especially with (we hope) a long, sunny summer on the horizon, it's the perfect time to appraise any outdoor areas, making sure your al fresco entertaining will be up to scratch and ready to host family, friends and loved ones.
Outdoor furniture plays a significant part of pulling together any garden, pool area or balcony, and one would be hard-pressed to find more innovative pieces than from luxury outdoor furniture brand Dedon. Working closely with some of the world's leading designers, Dedon makes it its mission to raise the bar for design in the outdoor furniture space, marrying form and function in perfect harmony.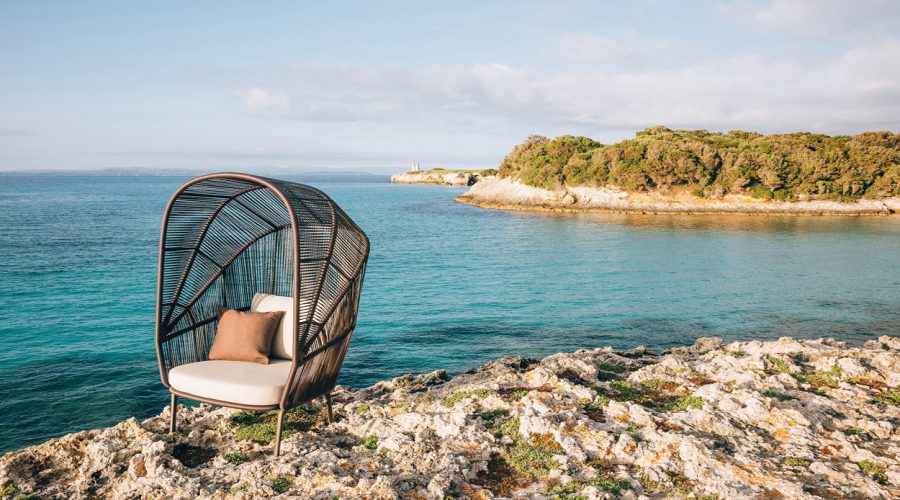 The newest Dedon pieces to arrive at Dawson & Co adhere to these philosophies, and have jumped to the top of our wishlists. Among the new selection, the Rilly collection features parallel vertical strands of maritime rope in place of the traditional woven techniques oft-seen throughout Dedon designs. The resulting pieces are graphic and contemporary — take the Cocoon chair, for example; geometric and elegant yet sturdy, it's the perfect seat to seek comfortable respite from the sun. From the same collection, the 3-seater couch is a sleek addition, utilising gently curved lines that form a soft yet linear whole.
Another new Dedon collection from Sealine by Jean-Marie Massaud might feature stronger, more squared-off silhouettes, however the handcrafted teak frames and plush cushions are both luxurious and long-wearing, while MBarq by Sebastian Herkner is all about privacy and protective comfort. The MBarq 3-seater, high backrest sofa is inspired by the traditional form of an indoor alcove, and offers the opportunity to add structure and boundaries to more outdoor spaces with its visually-solid frame.
So, whether you're looking to add robustness and structure to your outdoor space, or soften it with elegantly curved lines, Dedon's timeless furniture pieces will see you through any season with ease.
Dawson & Co.
115 The Strand
Parnell
Auckland