If a spare wall is looking too sparse, we suggest turning it into a curated display of special objects and curiosities with some wide-set, carefully-painted shelves.
Designed to show off anything that would be wasted behind closed doors, a good display case will add dimension and intrigue to your space.
If you are curating your display from scratch, we suggest taking care to make sure there is some cohesiveness between the objects and artworks on show. They may all be completely disparate, but perhaps a somewhat consistent palette, or aesthetic, will help tie everything together.
Painting the shelves to match the wall behind it, as in the project pictured above by YSG Studio, will highlight your chosen objects further, allowing them to take centre stage and enhance the space.
Now you've created your display wall, consider these beautiful, design-led functional pieces and objet d'art for filling those shelves.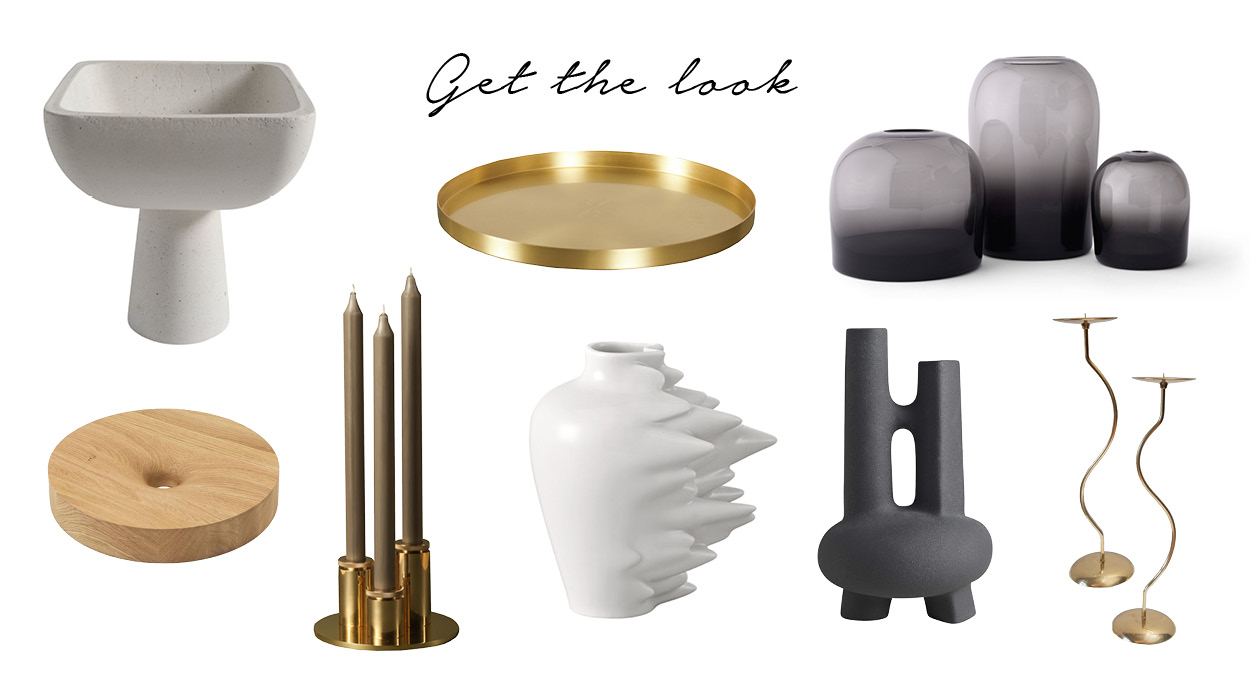 Clockwise from left: Alentes Footed Bowl from ECC; Sun Tray from Powersurge; Menu Troll Vase from Tim Webber; Dancing Duo Candlesticks from Fourth St; Dane Accent Vase from Coco Republic; Rosenthal Mini Vase Fast from The Studio of Tableware; Knurl Sun Candleholder Set from Powersurge; Hem O Oak Fruit Bowl from Tim Webber.