From its prime Sydney coastal location, shaded by a heritage eucalyptus tree, Cove House radiates serenity. This family home was reimagined by Sydney-based design studio Decus Interiors, the property's existing bones reinvigorated to allow the architecture, interior and surrounds to seamlessly harmonise.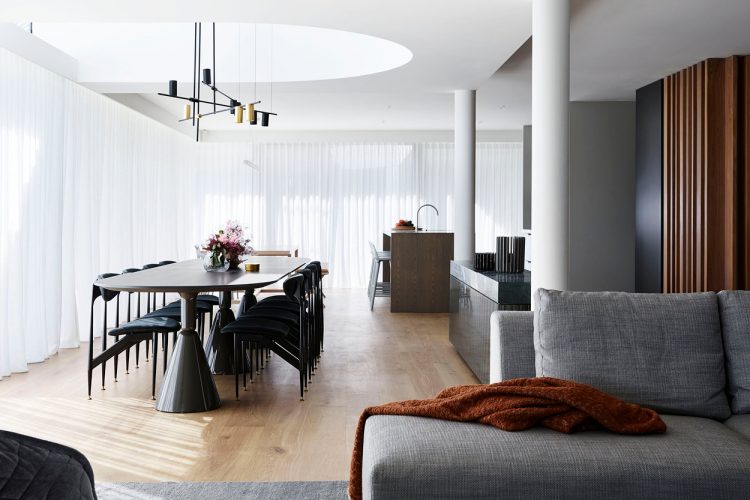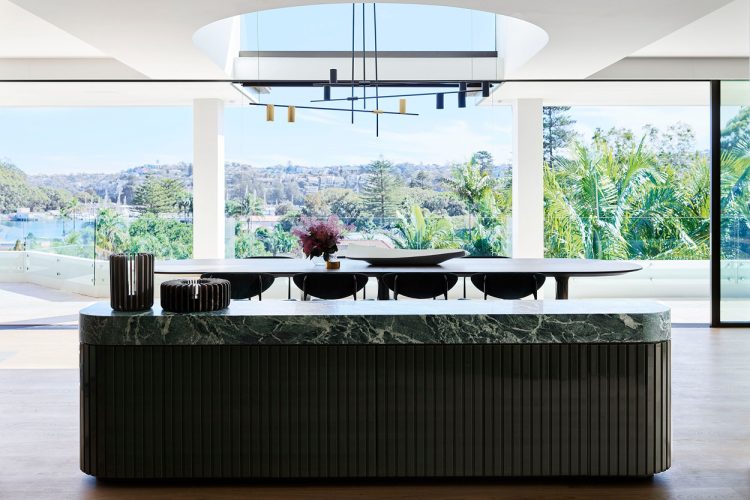 With an emphasis on natural light, and natural materials throughout, Cove House embodies contemporary and sophisticated Australian living through quiet yet layered design. In order to flood this home with as much light as possible, a glass cupola was added over the formal dining area and the entire ceiling was intentionally raised, with 13-metre-high glazed sliding doors installed to connect the interior with the spectacular ocean-facing views.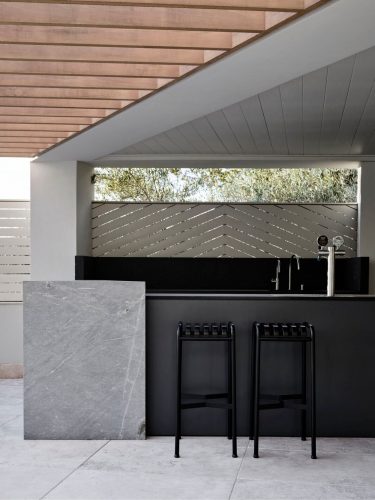 Catering to the client's love of entertaining, the terrace houses an outdoor bar and a pizza oven, while indoors a secondary work area is concealed behind the main kitchen bench, furnished with another pantry, a wine fridge, sink and bespoke cabinetry also designed by Decus Interiors.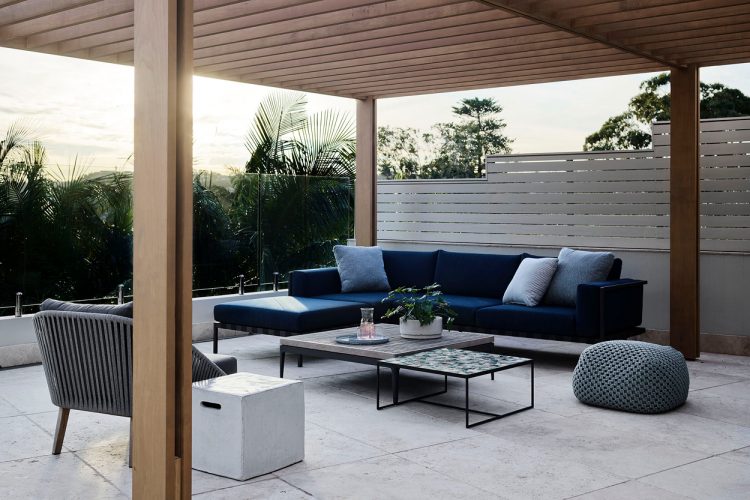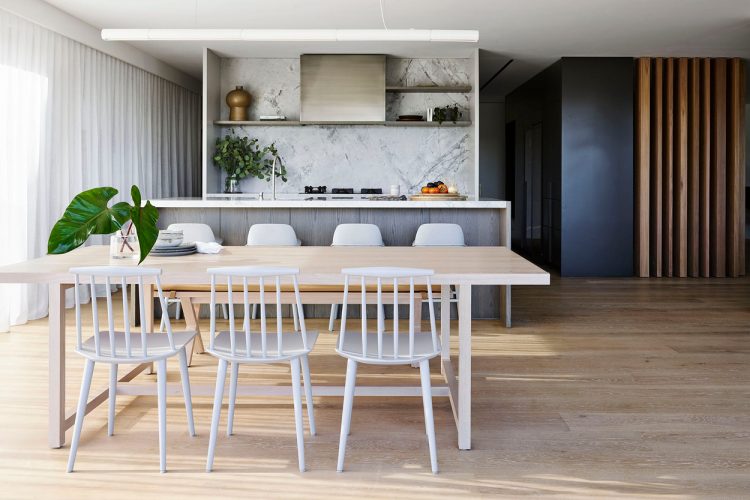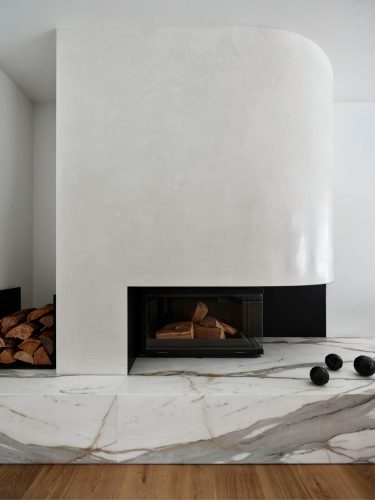 A tranquil, tonal colour palette in the living areas provides an amicable backdrop for curated artwork, furniture and objects to add texture and richness to each of the spaces, ensuring predictability is not on the cards. Softness is added through furniture pieces such as the Redondo armchairs by Moroso from Matisse, and interest through additions like the Atollo table lamp by Oluce from ECC in one of the spacious wardrobes.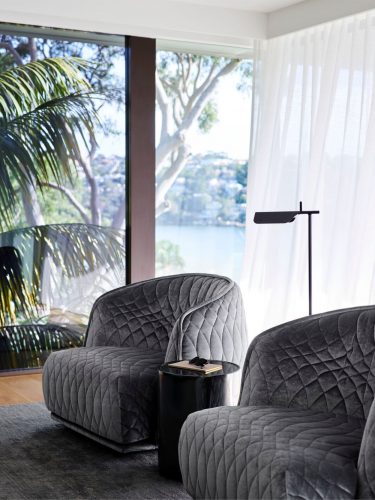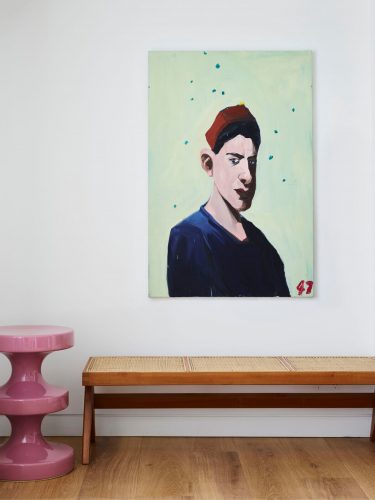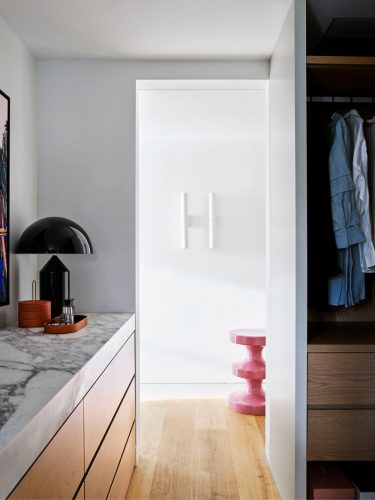 By intelligently elevating this project to embrace and reflect its glorious surroundings, Decus Interiors have created a home with liveable sophistication, ensuring it effortlessly nurtures the needs of its residents for years to come.