The sculptural form of the two-storey Canopy House seems to hover weightlessly among the plane trees in a leafy Melbourne suburb. Brought to humming life by Michael Leeton of Leeton Pointon Architects + Interiors and Allison Pye Interiors, this architectural artwork functions as a brilliant backdrop to a busy couple and their three children.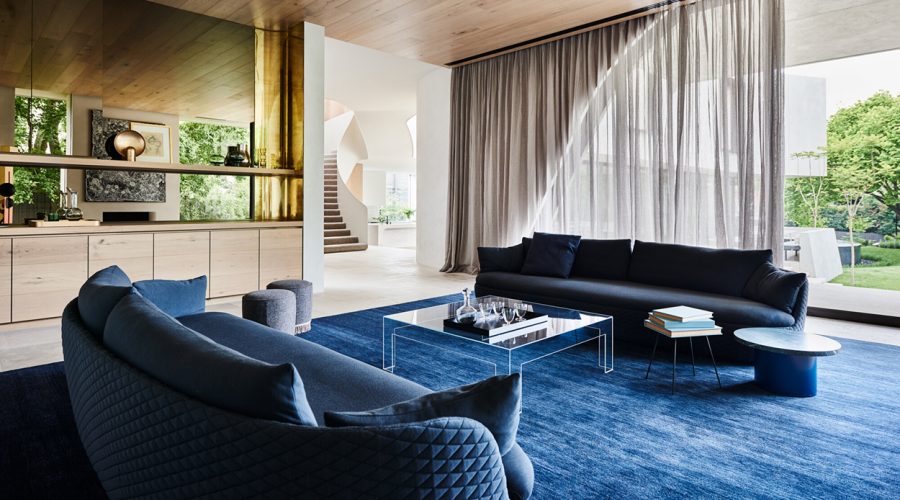 Serpentine curves define the exterior with a curved wall along the horseshoe driveway shielding the property from neighbours and extending the visual impact of the near-white facade, pleasantly punctuated by the verdant green of two long-standing elm trees.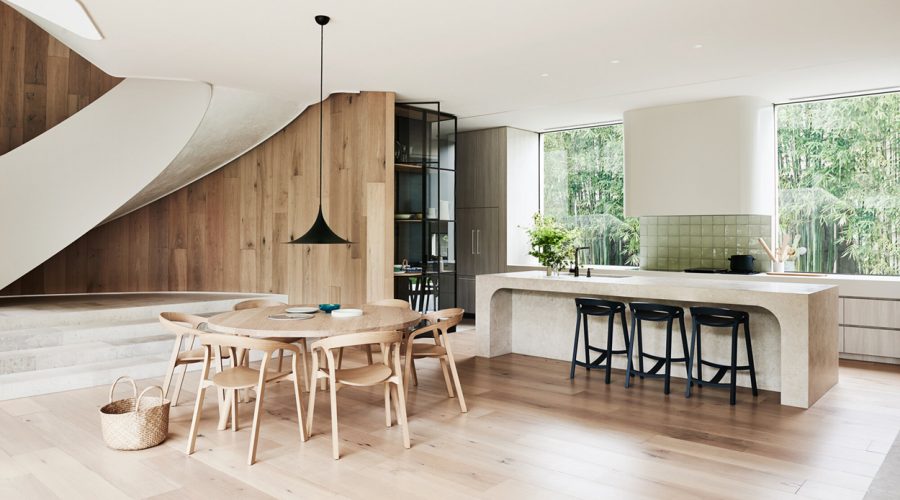 The near-minimalist interiors of oak, limestone and polished plaster add to the seamlessly sleek finish, with oak floorboards stretching up some walls for a touch of warmth. On the glass-encased ground floor the family converge on the expansive kitchen, sunken family room and formal and casual dining areas.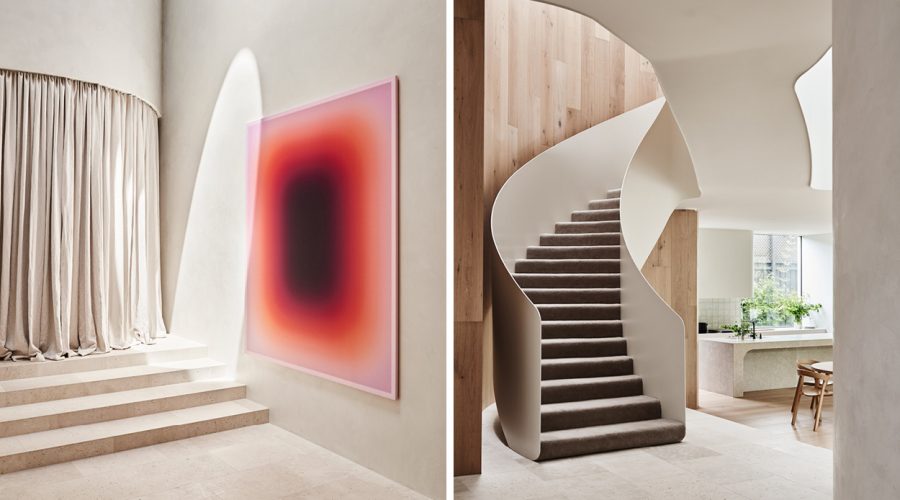 Spaces are defined by the gently winding staircase, which upstairs separates the master bedroom from the three children's rooms and their dedicated play zone. 
The long-standing relationship between Pointon and Pye can be seen in the attention to such details as rounded corners of raw brass set to develop a patina to match the bronze mirrors used in cabinetry.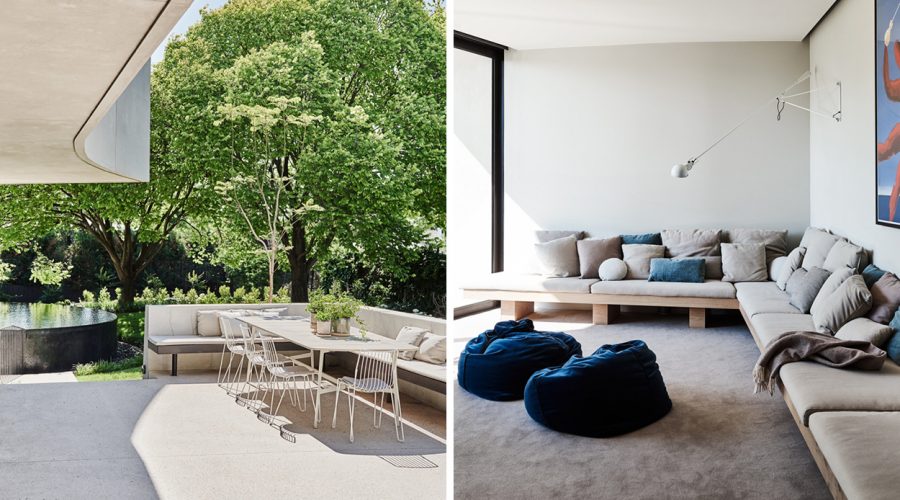 Sustainability boxes are all ticked with consideration given to plentiful light streaming through the property, with the angular top level offering welcome shade below from the brutal Australian sun. Solar panels and a rainwater runoff tank are integrated into the building's fine lines.
Bursts of blue add to the coolness of the interior, defining a home which effortlessly captures the art of living.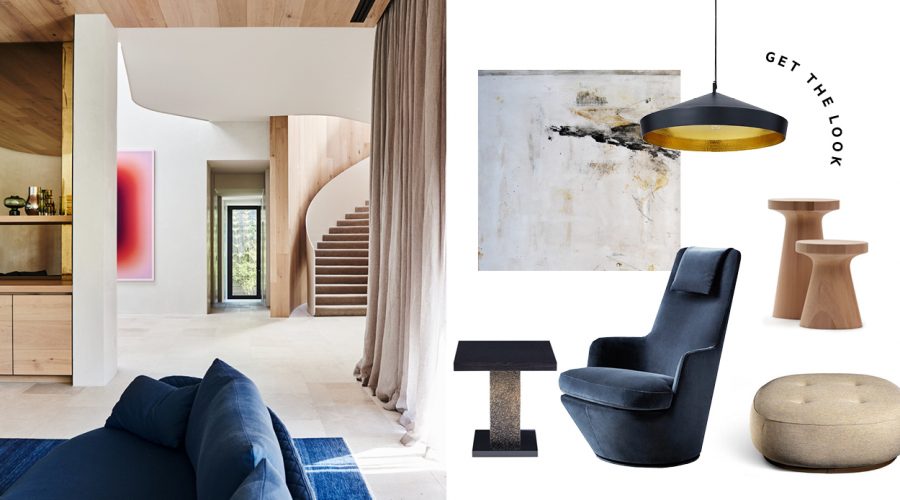 Image credit: Lisa Cohen