Concrete is a timeless interior material, long used in spaces that require an industrial 'edge' and traditionally seen in infinite shades of grey. But for the experts at PeterFell, concrete holds far more creative potential. This season, PeterFell is highlighting the use of concrete in various colours, tones and finishes to reflect different moods and create spaces that feel fun, unique and contemporary. Anything but mundane, this new wave of concrete proves how the material has evolved, and how it should now be used as the backdrop for fine art and sculptural pieces of furniture. Here, we take you through Studio Ben Allen's House Recast project in London to provide some much-needed inspiration for how coloured concrete should be used in your future home.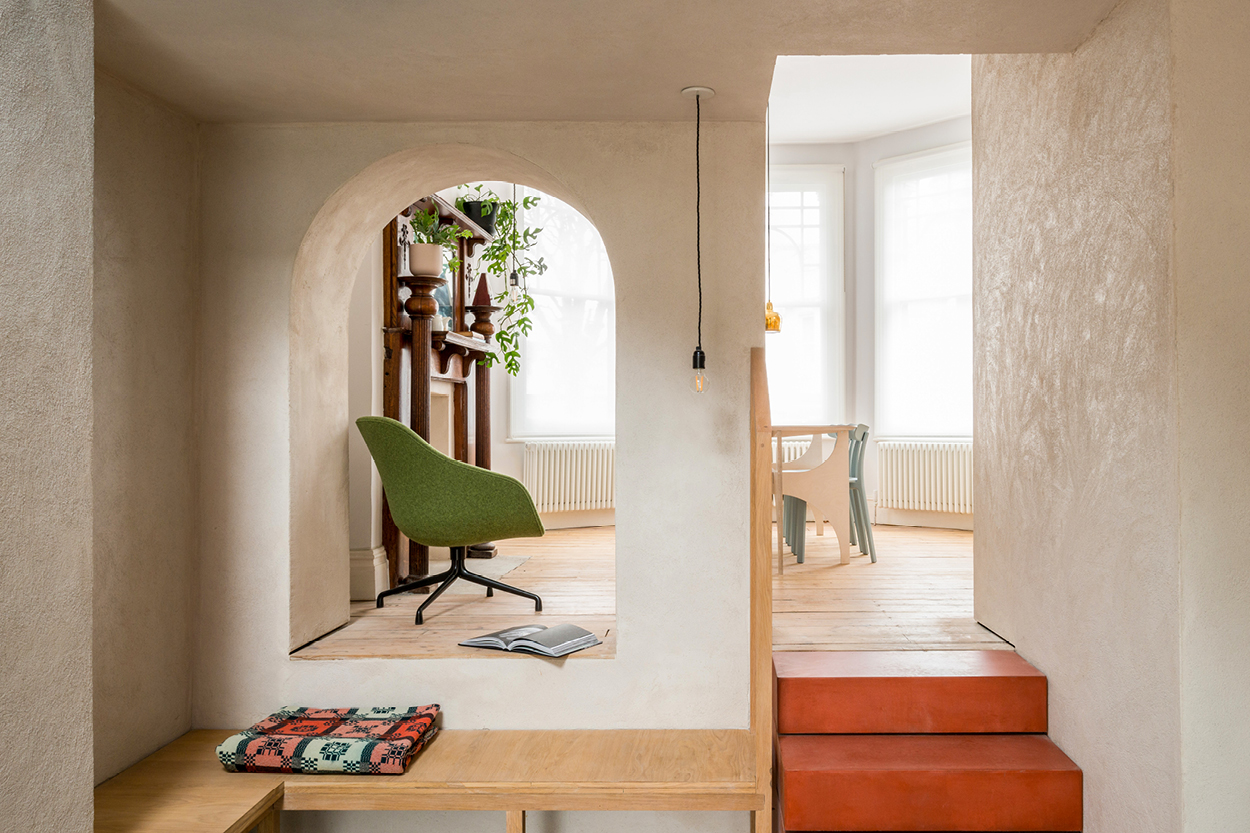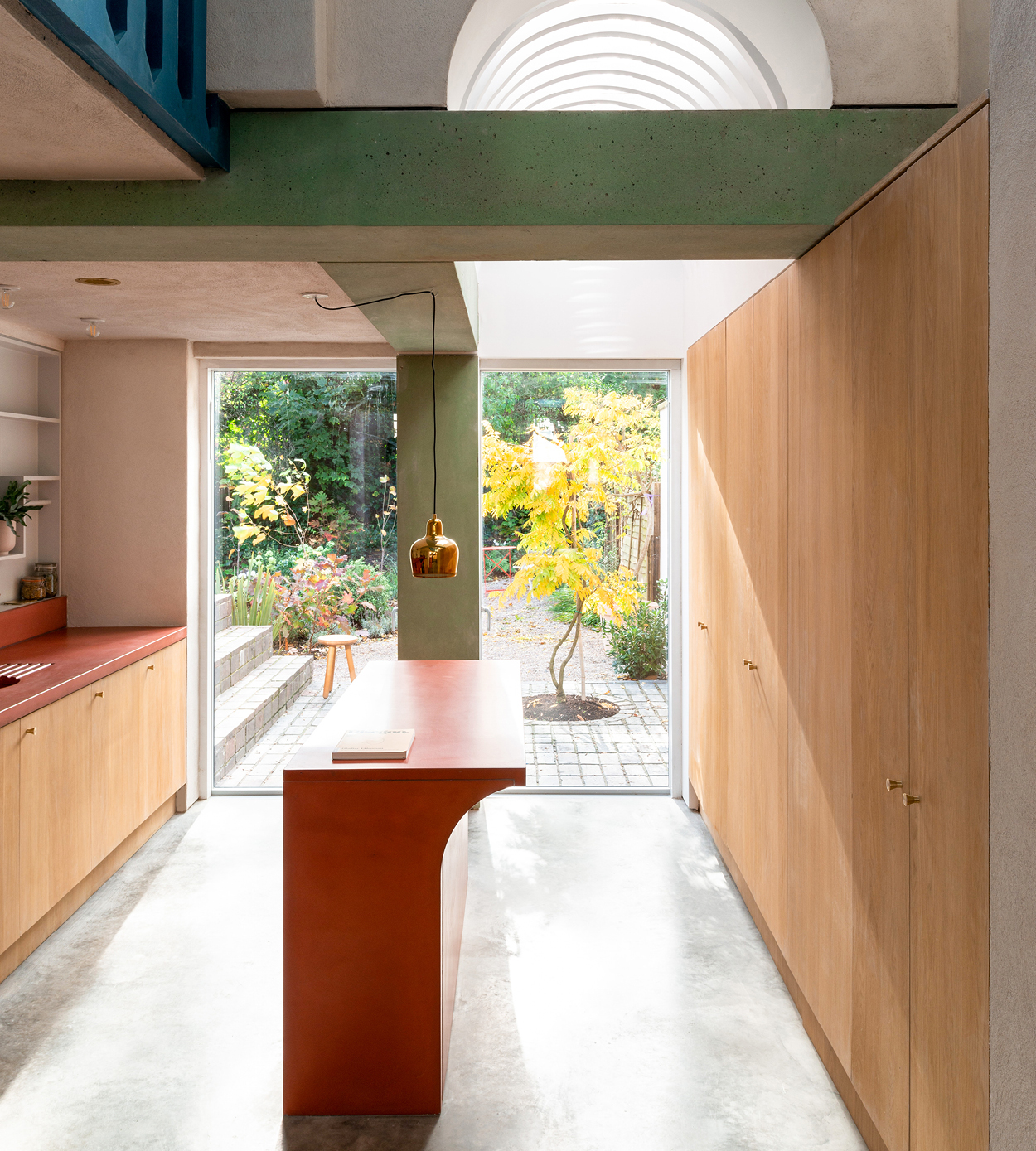 Conjuring a holiday in warmer waters, summers spent in the Greek islands, or the palette of Morocco, understated hues are leading the pack in design trends, and no home utilises them quite as cleverly as House Recast. Here, the team from London-based Studio Ben Allen have applied coloured concrete generously, using muted hues that feel subtle, timeless and lived-in.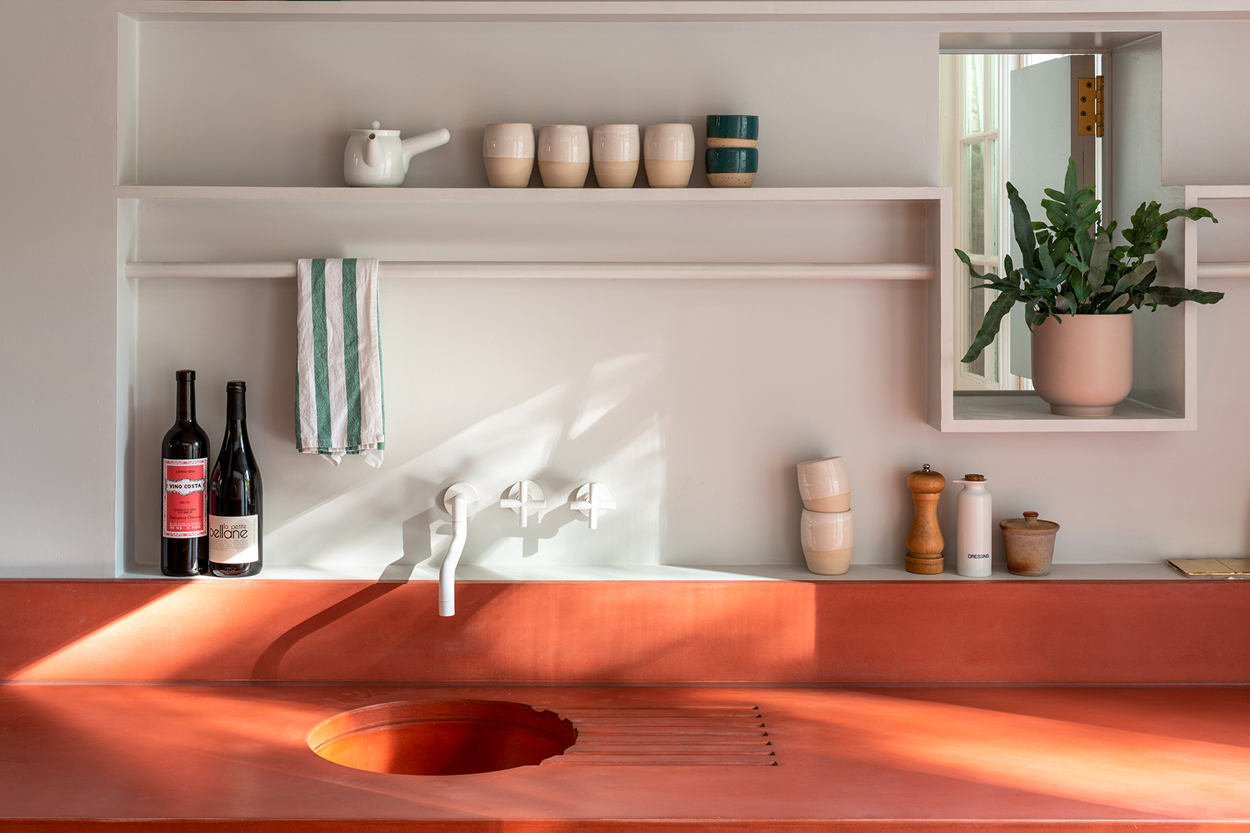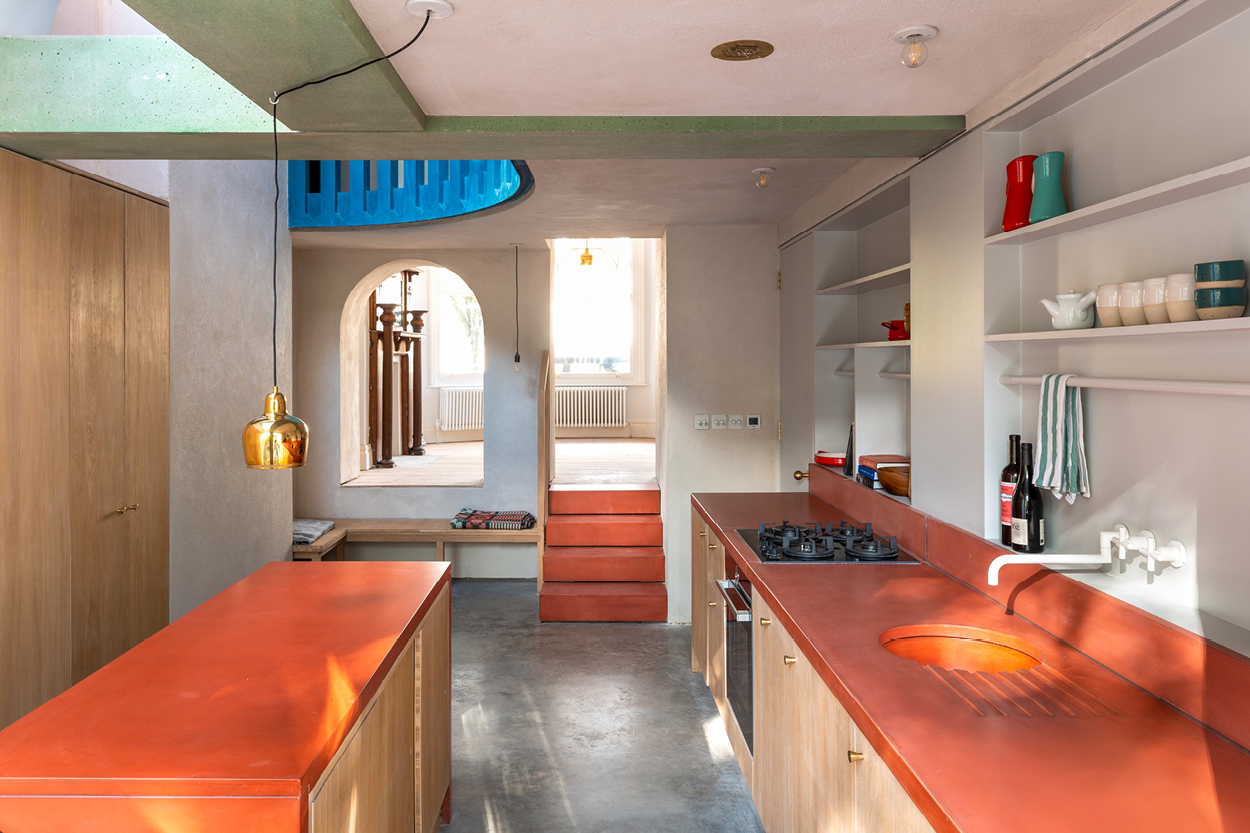 Taking cues from the home's surrounding Victorian architecture, coloured concrete is used in a variety of ways, including on moss green, patterned columns and beams and salmon pink textured walls. But where the coloured concrete truly comes into its own is in the primary bathroom. There, verdant, nature-inspired tones take on a deeper hue, reminiscent of the pond near the house, or of any one of London's iconic green parks.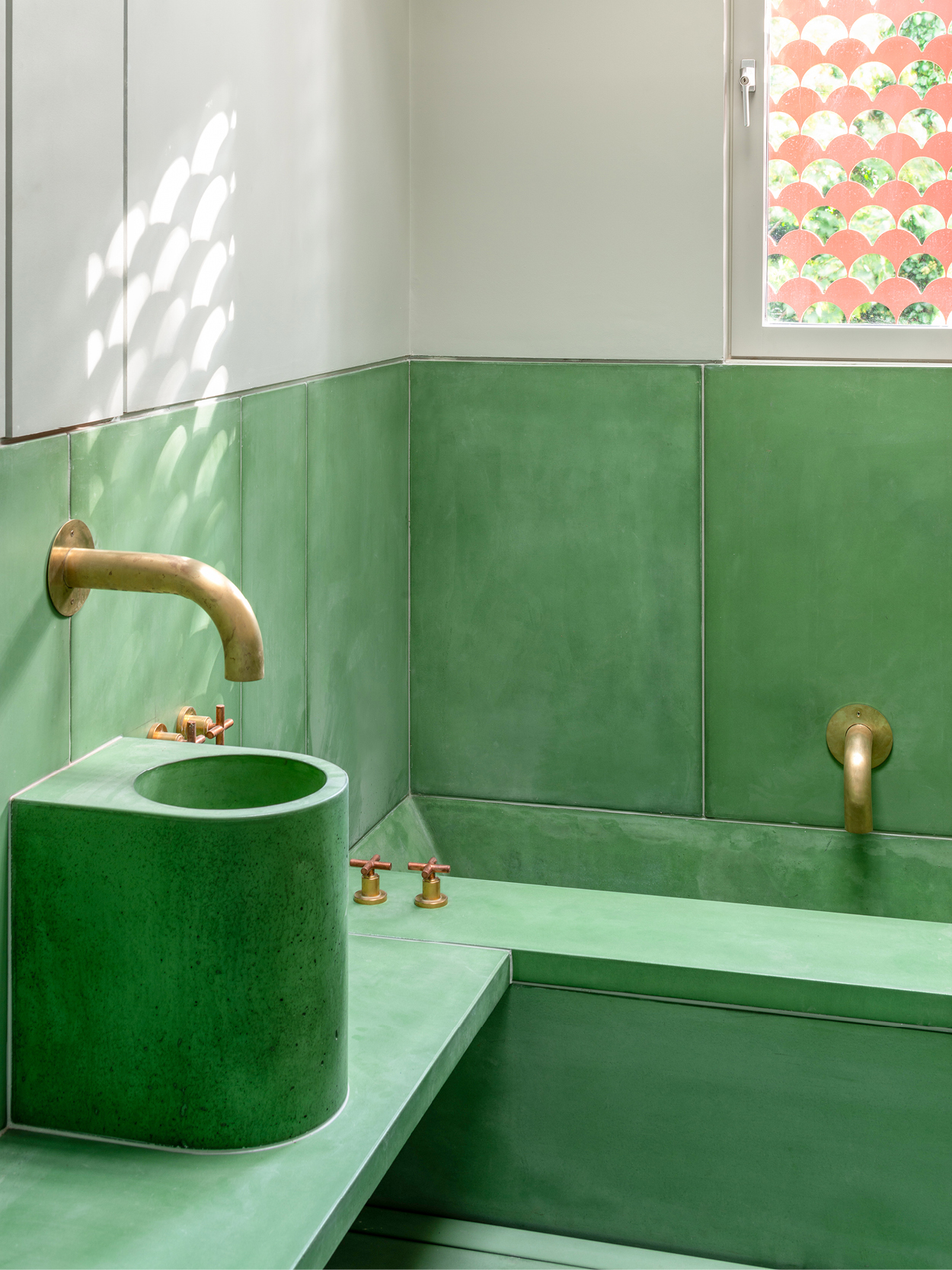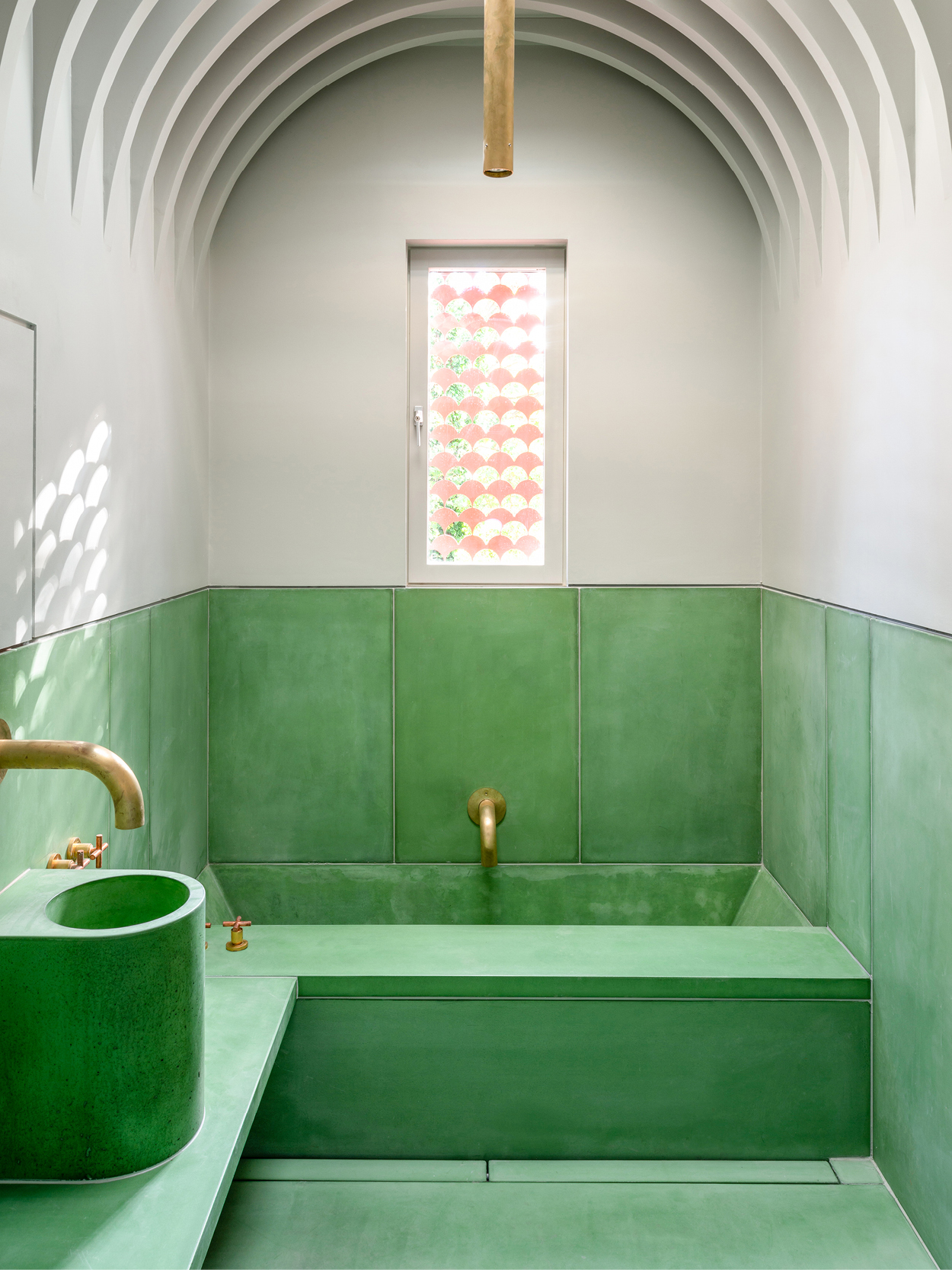 Lending further dimension to the colour palette is the clever harnessing of light. Still retaining the integrity of old Victorian builds, high ceilings and extended glass windows (that open onto a Mediterranean-style courtyard) bathe the interiors in natural light and add another dimension to the textured concretes.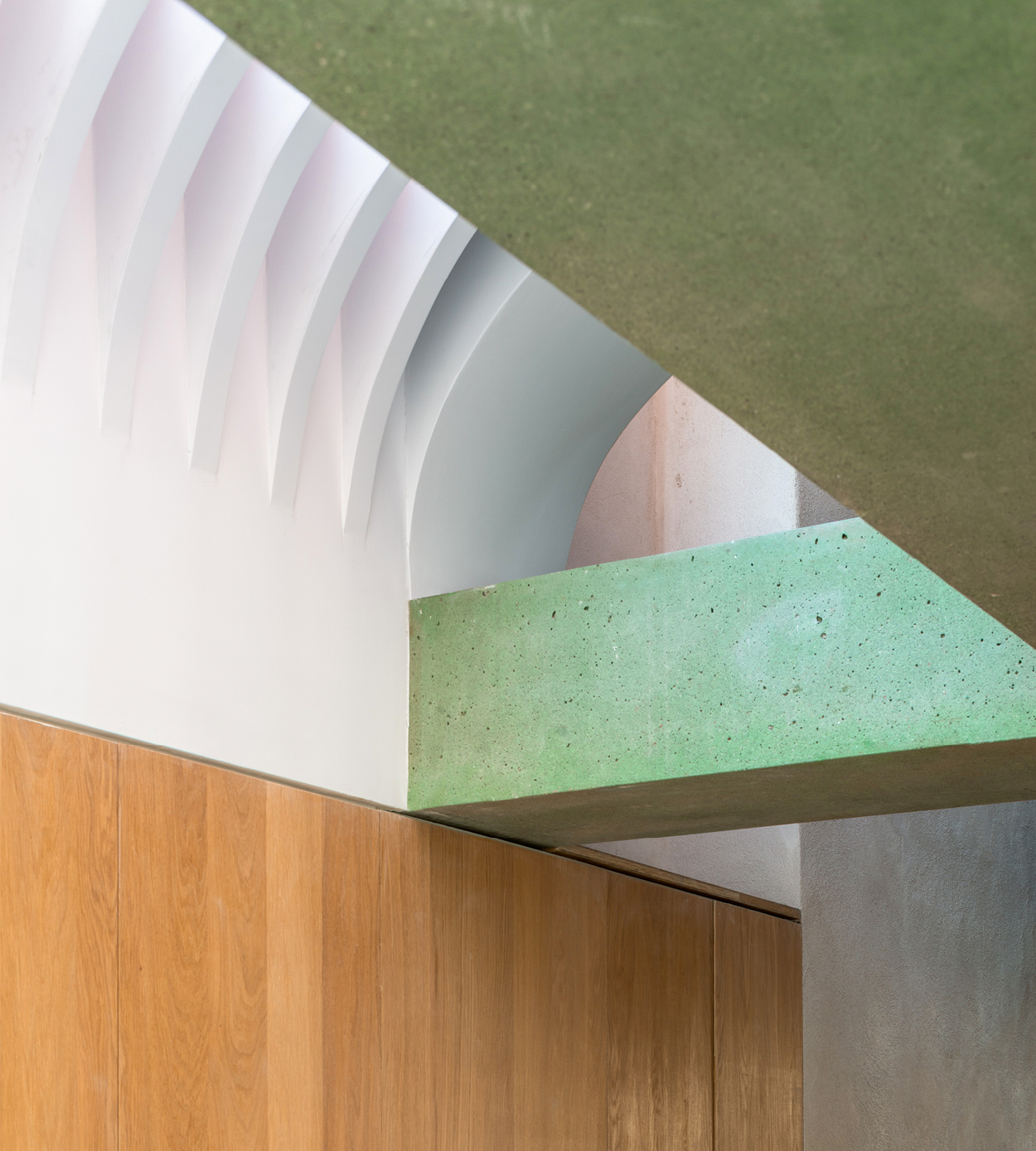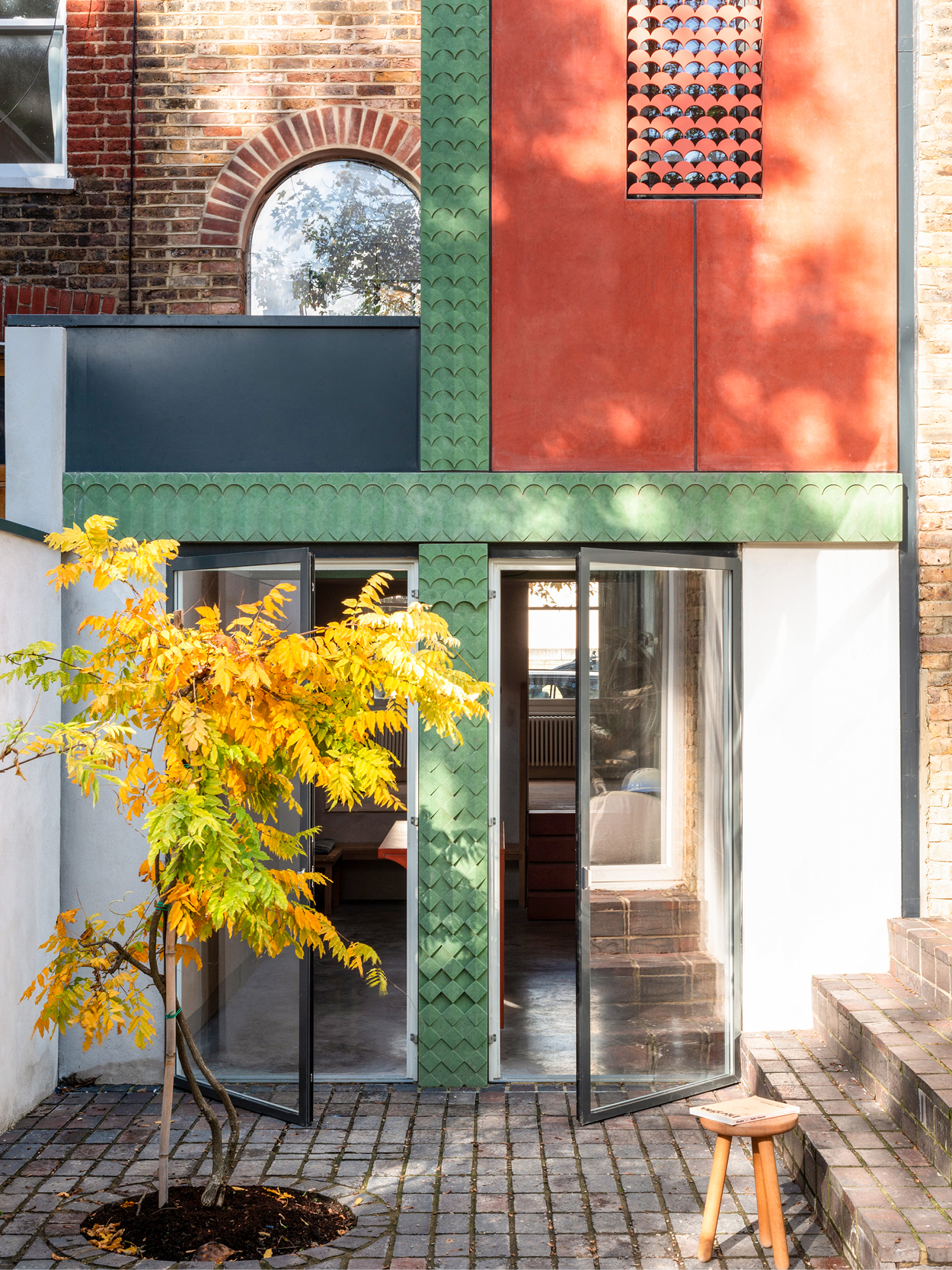 Using pigments from Bayferrox (a leading name in pigment production), this renovation exudes confidence and quality. For those in New Zealand inspired to create a similarly bold build of their own, PeterFell is the country's only construction supplier of Bayferrox High-Quality Oxide. Here are the colours used in House Recast.