With the world in lockdown your front door is probably feeling neglected, which makes it the perfect time to contemplate a fresh coat of paint that could increase your home's value, elevate the aesthetics or merely give you and your neighbours a much-neeeded smile.
For Luck
We could all do with a bit of luck right now so borrow some from the Chinese and paint your front door Resene Guardsman Red. There are other meanings that also make red the perfect first impression from the footpath. In America a red door is traditionally a sign of welcome, letting travellers know that the occupants were open to assist the weary, while in Scotland it can be a sign of pride. Some Scots will paint their door when they're out of the red and have paid off their mortgage. We say, why wait? Try Resene Disco for a deeper, darker option.
For confident types
Yellow doors offer unexpected cheeriness along with the element of surprise, suiting homes that aren't afraid to stand out on the street. Colour codes suggest that an upbeat yellow, such as Resene Turbo exudes energy and is perfect for south-facing homes in Feng Shui. A white trim, like Resene Black White, will let the yellow pop.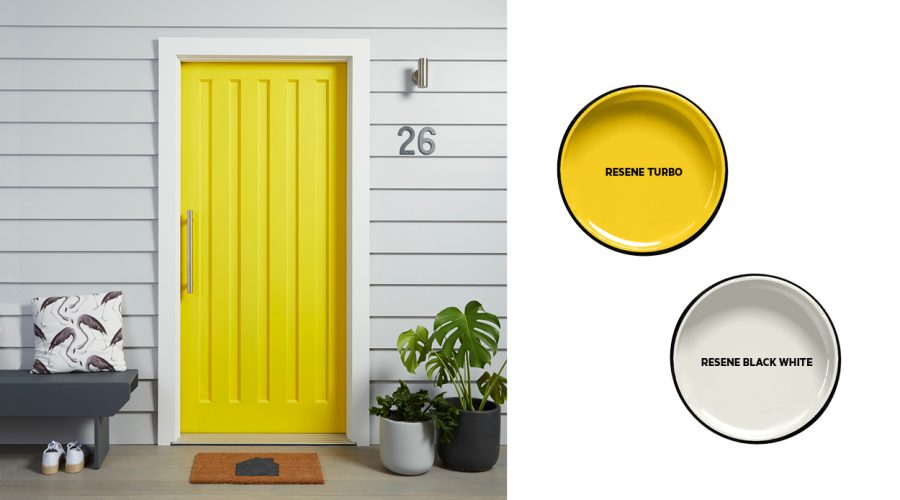 Nature calls
Show your environmental credentials by painting your front door green. The colour represents healing and growth, making it one of the most popular colours in Britain, where it is often seen as a sign of prosperity. Get back to nature with Resene Camarone.
For wealth
A US study discovered that houses with a black or charcoal door were more appealing to house hunters, helping properties sell for as much as $10,000 more than original expectations. The research factored in the kerb appeal of 135,000 homes using photographs, stretching as far back as 2010, with not so basic black and charcoal taking home the prize at the pick of the palette. So that you can start planning your home improvement, we consulted the experts at Resene to recommend the best of these dark shades with which to paint your door. Here they are: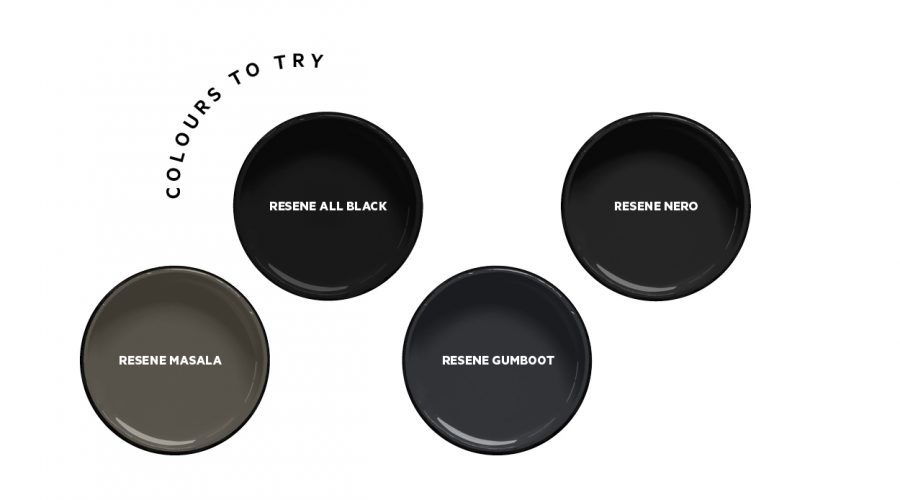 1. Resene All Black — the blackest of blacks
2. Resene Nero — deep black with inky blue undertones
3. Resene Gumboot — a stately grey with blue undertones
4. Resene Masala — a brown-grey with a green edge
Use a high gloss finish for a sleek modern look and for more advice, visit your local Resene ColorShop.