Magnificent views over Bronte Beach and the Pacific Ocean are just the beginning of this terraced house's multifaceted appeal. With Tobias Partners having overseen the new-build's architectural and interior design, its form climbs the steep slope from the street with both assured solidity and openness, an immediate materiality to its crisp structure and clean lines.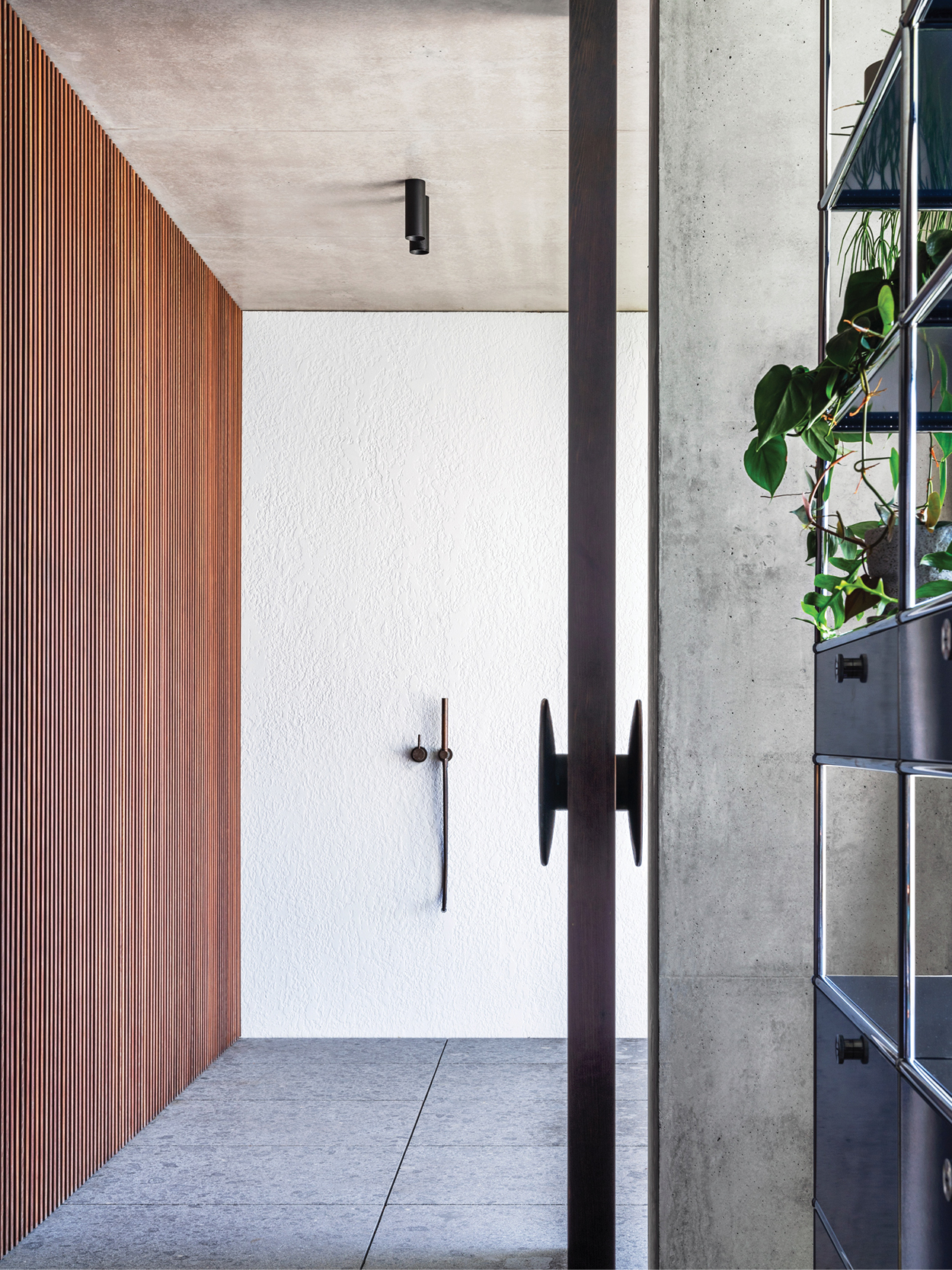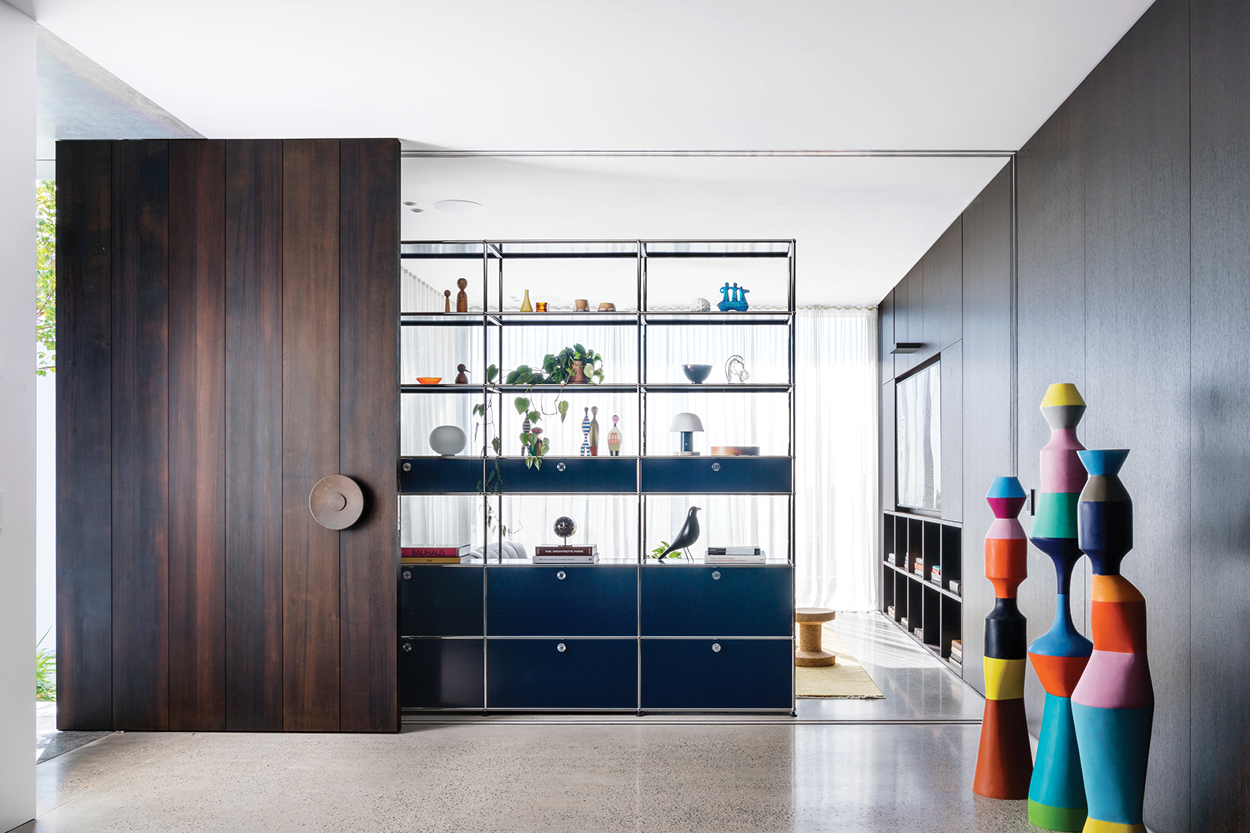 Ample use of light-coloured concrete and contrasting charcoal metal surfaces certainly contribute to this sturdiness, yet the building appears to have taken on board the vernacular of its coastal site, brimming with natural elements that mean it perfectly balances the urban and the organic. These include darkened wood doors and slatted panels, a spectacular marble kitchen island and skillful planting and landscaping throughout that add charming, verdant touches.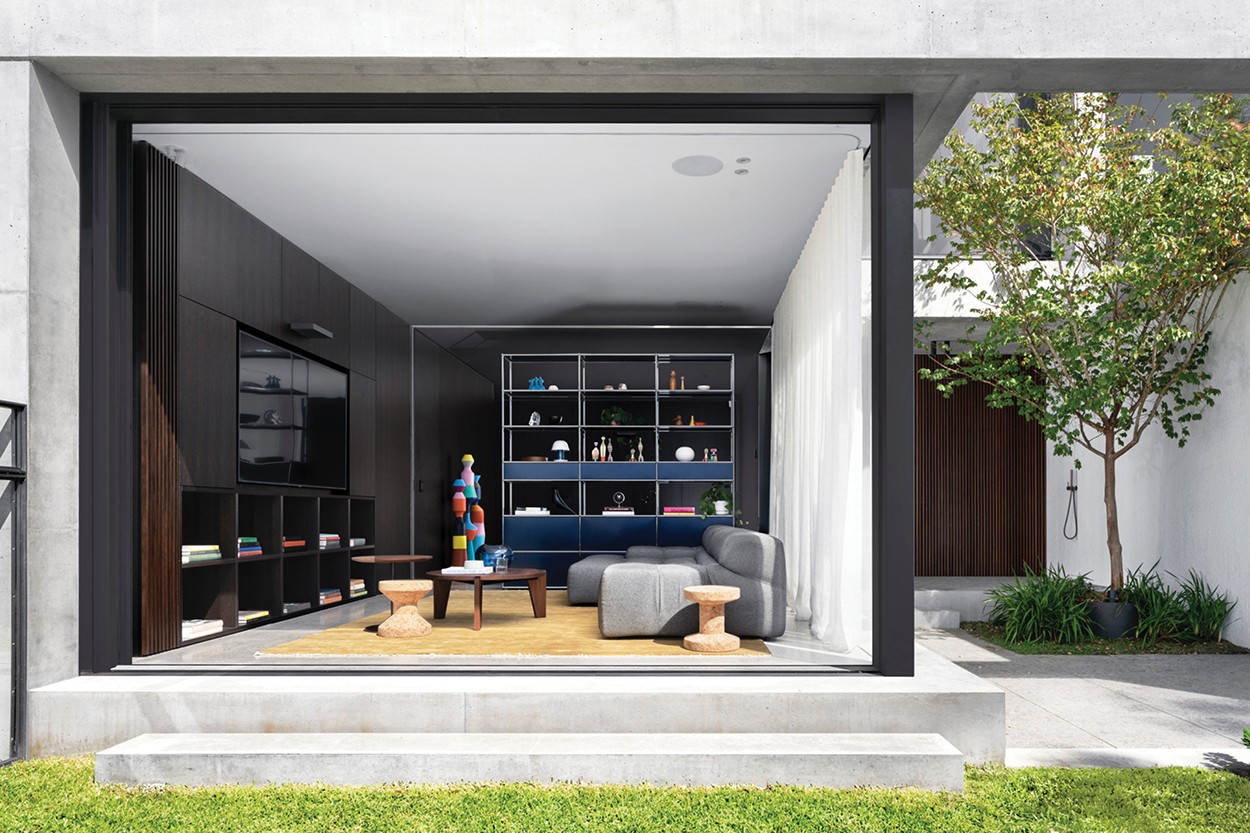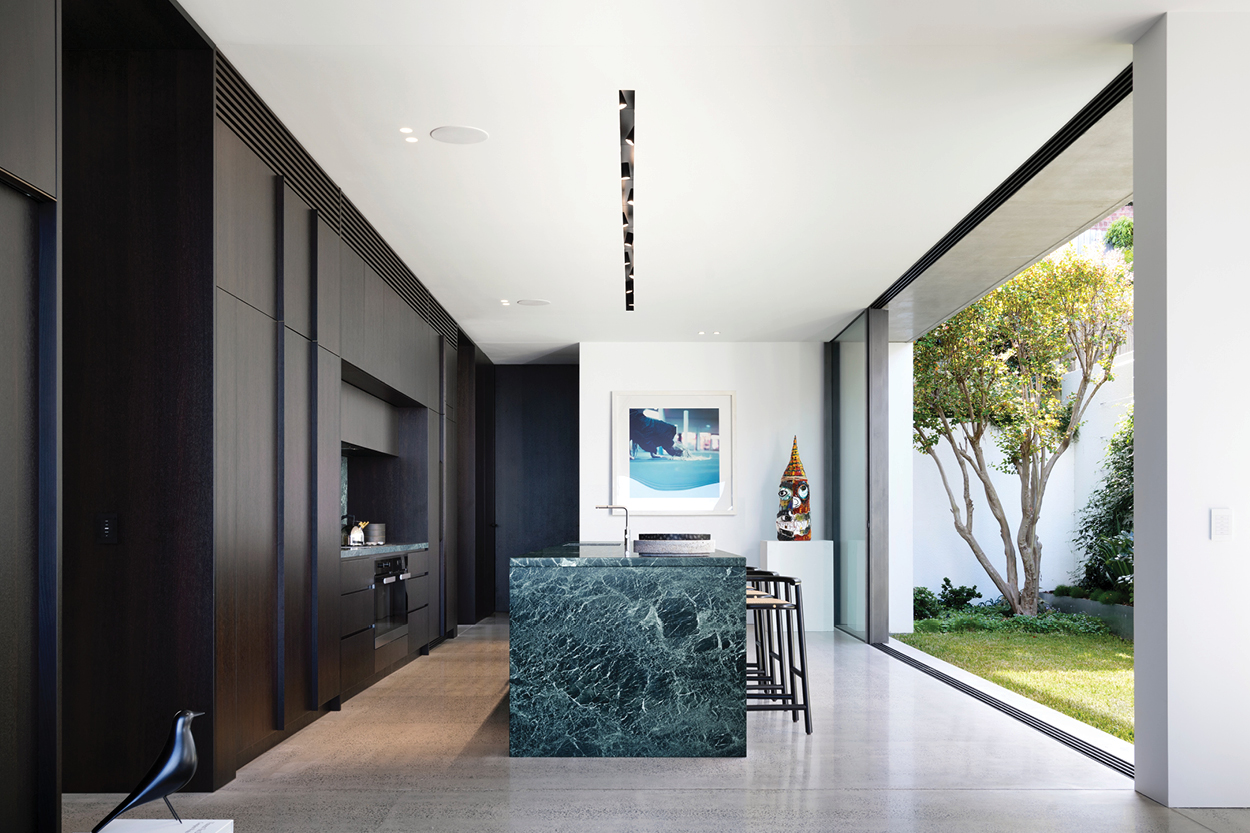 The terraced layout approaches with ease a 13 metre climb from street level to the site's highest point, reducing the overall bulk. The house's lower levels encompass garage car parking, a swimming pool that looks out over the ocean, the main entry and a guest bedroom. Moving upwards, the main living and entertaining spaces include an entertaining terrace and a sheltered grassy courtyard while, perched at the top, are the family's bedrooms and bathrooms.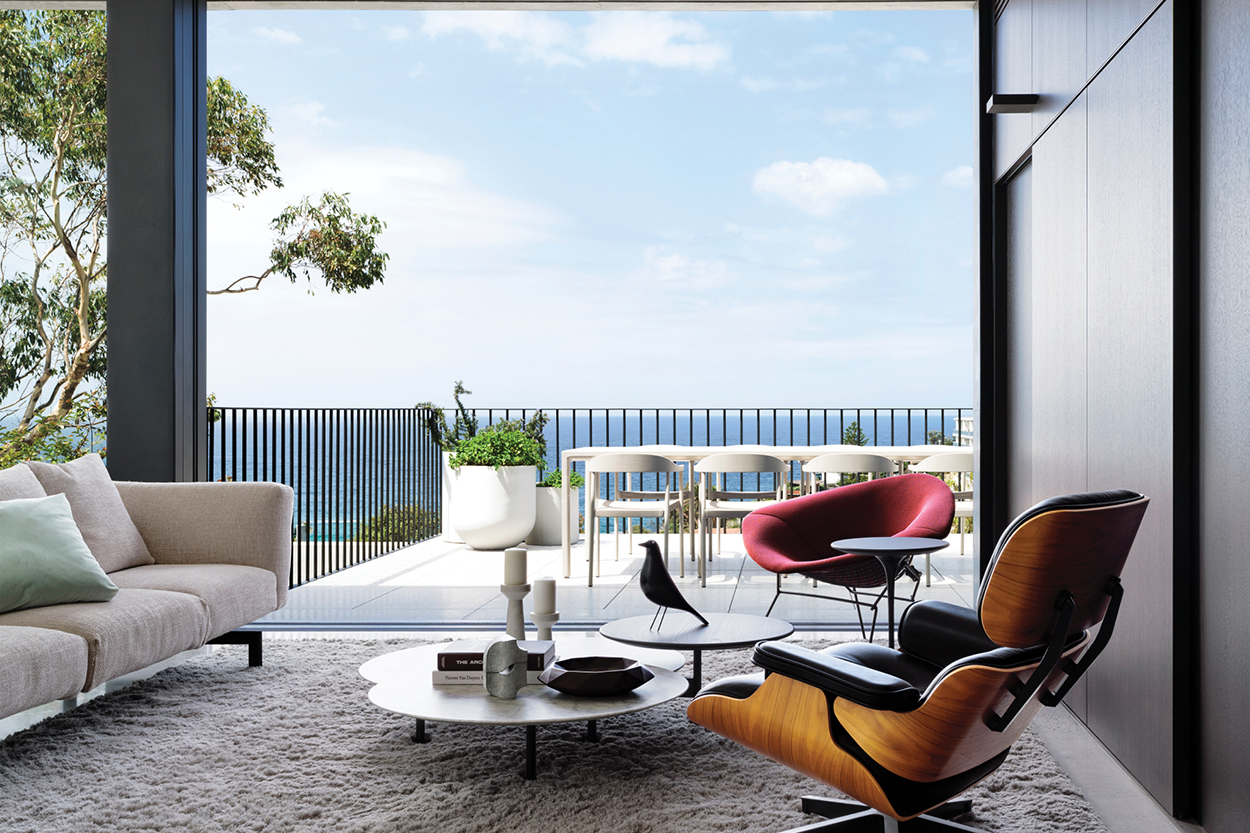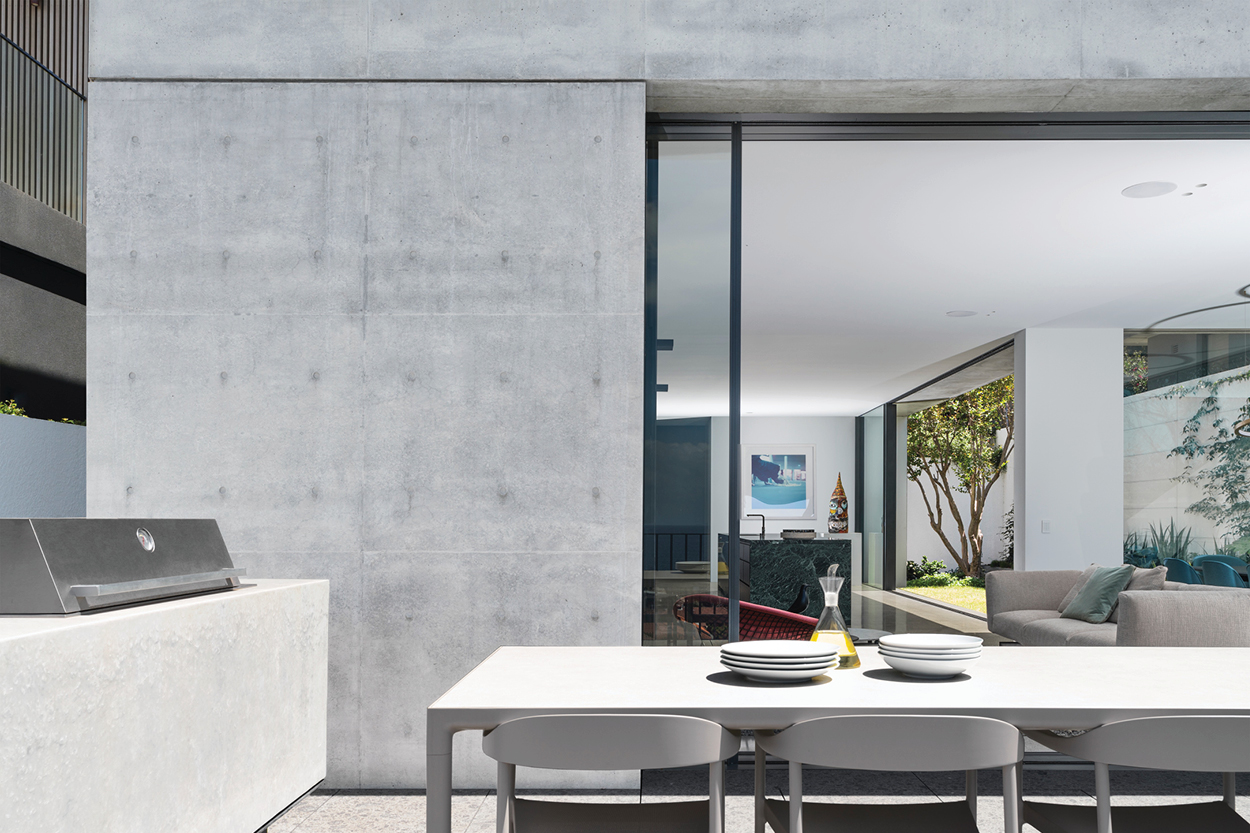 Internal rooms are also distributed by the multi-levelled building, with several attached outdoor spaces letting natural light flood the home and inviting in a refreshing cross-flow breeze. Just as this home exists in harmony with the surrounding environment, so too are the indoor and outdoor spaces within it able to be traversed as one, for a delightful al fresco meal or to simply soak up some sun and that breathtaking view.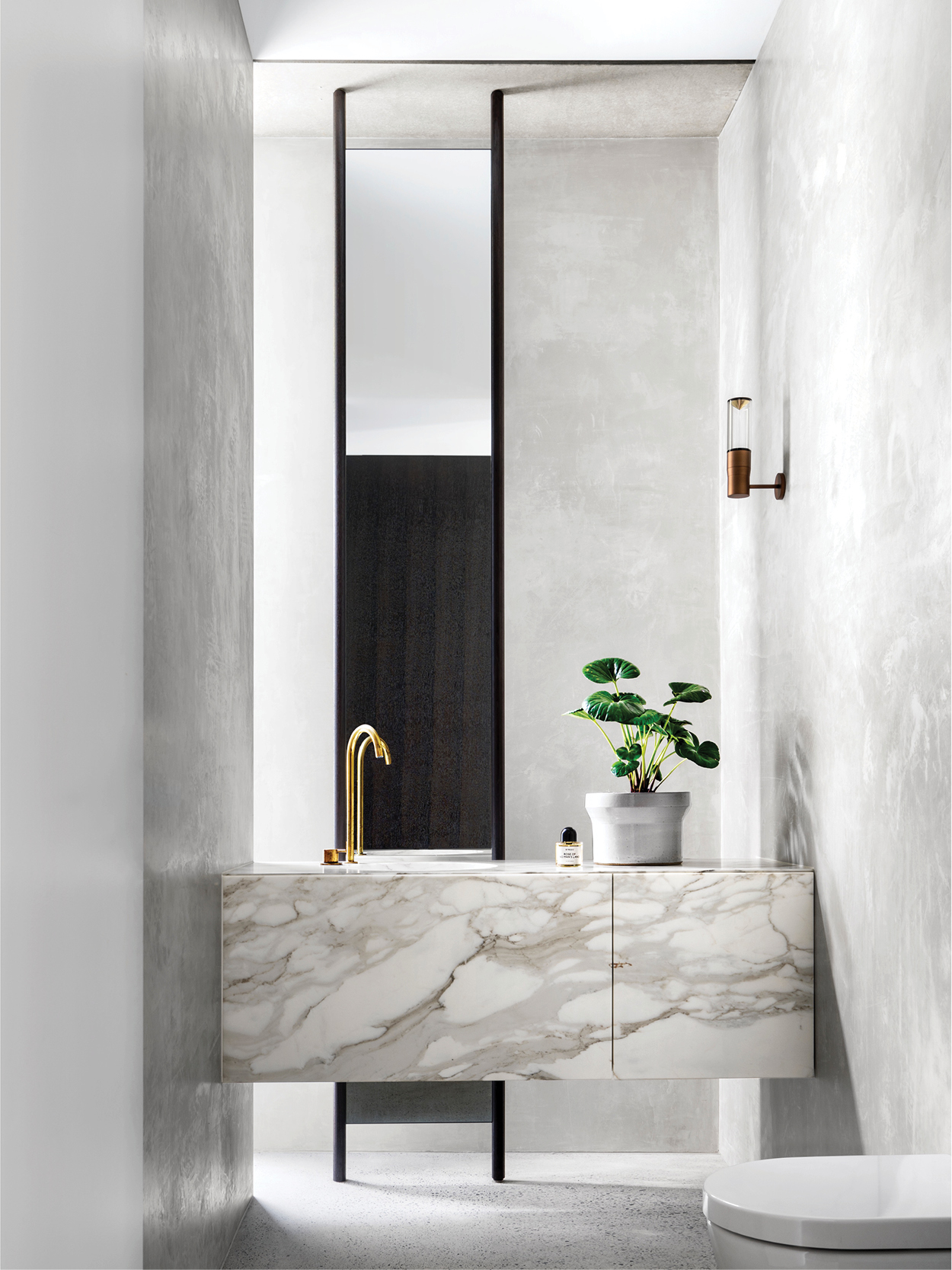 A base of enduring, timeless materials is ripe for the addition of furnishings that bestow personality and quirk. In the entranceway, a modular system from USM's Haller collection acts as both definition for the space and a display shelf, brimming with eye-catching objet d'art, sculptural lamps and curated books, providing an interesting gallery of sorts upon arrival or when viewed from the outside-in. The same effect is bestowed by a playful mix of mid-century modern and contemporary furniture designs, some rendered in saturated colour that feel purposeful in the space among others in pared back neutrals. 
For a project that opens itself up so ardently to the elements, the team at Tobias Partners have still managed to create a home that cocoons its residents in privacy and comfort. A dynamic and joyful haven that offers peace and respite, with a healthy dose of sea air.
Image credit: Justin Alexander