Developed by Viewpoint Collection and designed by Noah Walker of renowned architecture firm, Walker Workshop, The Carla House is a luxurious monument to Los Angeles living. Located on a sloped, 1.2-acre Carla Ridge property, in a prominent Beverly Hills neighbourhood, this awe-inspiring residence is about as 'LA' as it gets, sporting views from the Griffith Observatory to the Hollywood Sign and designed with entertainment in mind.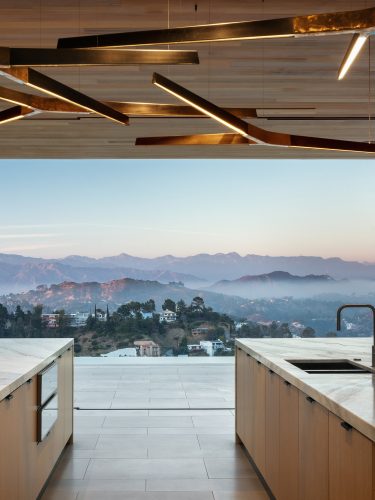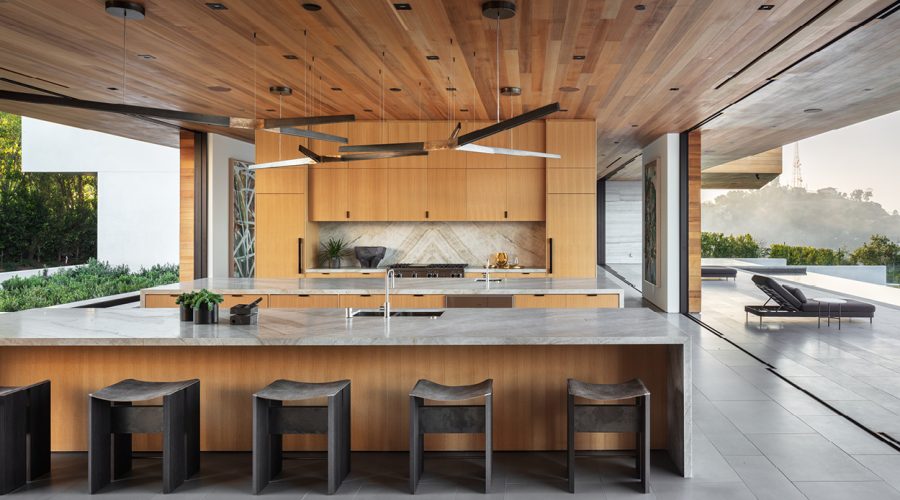 Constructed over three storeys and broken into two wings connected by a low-lying central volume, the house comprises seven bedrooms and nine bathrooms, as well as a number of special features (like a fitness studio and state-of-the-art movie theatre) across its sprawling footprint.
Wanting to create something that felt grand without sacrificing subtlety or sophistication, the team at Walker Workshop focused on a design that would integrate seamlessly into its surrounding landscape. Heroing long, elegant lines and an organic palette, a profusion of glass not only lets in natural light but maximises the home's panoramic views.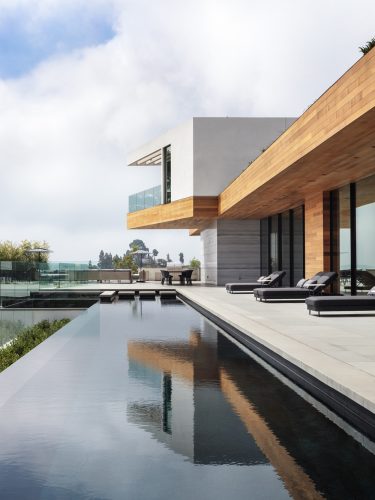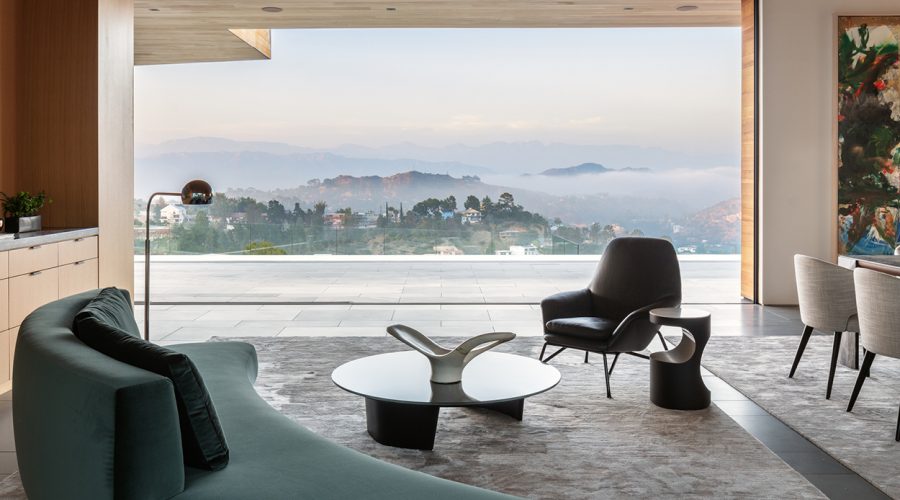 Inside, materials like Western red cedar, concrete and white stucco combine in spaces that feel pared-back, modern and sophisticated. Grey tile flooring contrasts perfectly with the honey-toned timber on the walls and ceiling, while in the kitchen, spectacular marble islands and white oak cabinetry serve to conceal a suite of high-end Gaggenau appliances.
Elsewhere, the bedrooms are accessible by wooden, concrete-framed staircases, and feature generous balconies, offering moments of privacy in a home that is largely defined by its openness.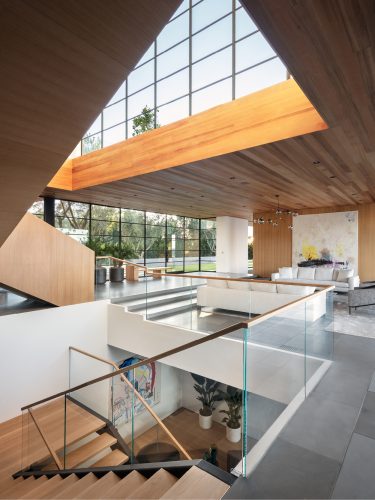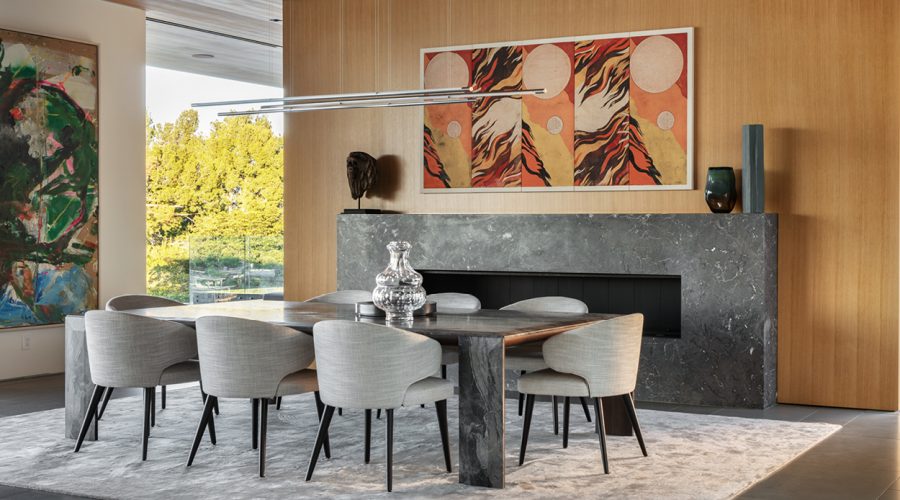 Driven, seemingly, by the playbook of Californian living, Walker ensured a strong connection between the interior and exterior spaces, utilising motorised sliding doors in the middle part of the house to dissolve the boundaries between indoor and out. Out the front sits a long pool, cleverly placed to bounce refracted afternoon light into the house, while out the back is a series of patios and gardens alongside a 26-metre infinity lap pool.
In true Los Angeles style, this house becomes the ultimate party location via the middle structure's rooftop, where a purpose-built, 2,000 square-foot party deck will offer a convivial experience that is second to none.
Putting aside the bells and whistles, The Carla House exemplifies quiet architecture — where a home is designed with as little drama or extravagance as possible, to derive the maximum value and square-footage from a property. It plays into Walker's design mantra of warm, organic modernism, something that sees the architect typically adopt a softer approach in the homes he conceives.
It's in the simple, practical details that Walker is able to make a project sing, creating timeless, transcendent moments. Offering pause for thought in its carefully considered materials and injections of nature into the manmade structures, this incredible property is a sanctuary on a grand scale.
Architect — Walker Workshop
Interior Design — MASS Beverly
Photography — Mike Kelly