There can be a certain freedom in creating a home away from home, the room for experimentation and creativity magnified to offer possibilities not necessarily explored in an everyday abode which may need to be more pragmatic, more restrained.
When crafting the feel of the Villa Odaya, a spectacular vacation home located in Cannes, Emil Humbert and Christophe Poyet of Monaco-based design firm Humbert & Poyet leaned into both the inherent glamour and the relaxed effortlessness associated with the Cote d'Azur, creating a luxurious getaway for owners whose primary residence is in Paris.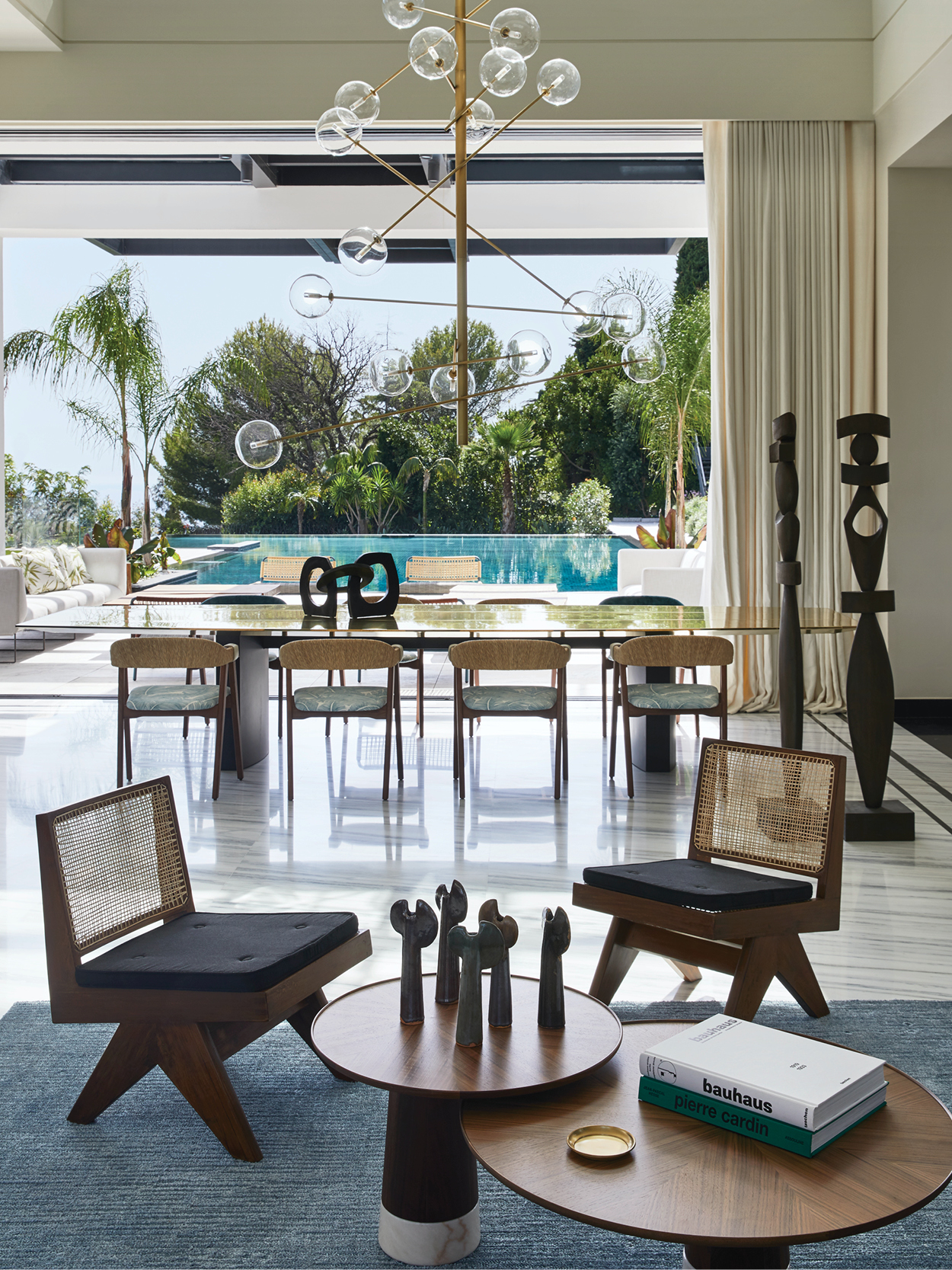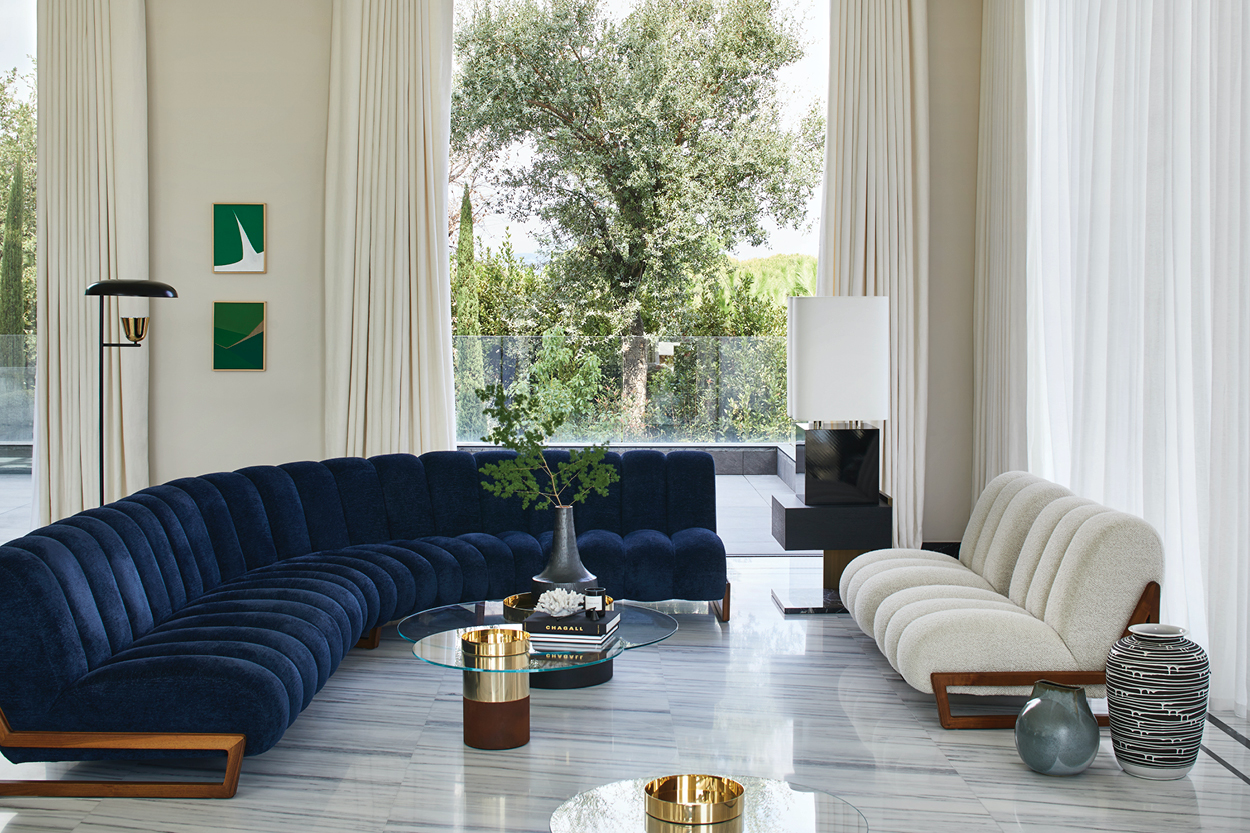 Offering remarkable, 360-degree views over Cannes, with the Lérins Islands and the Mediterranean beyond, it was important to Humbert and Poyet that this 1,208-square-metre home should capture a connection to nature, located as it is among the secluded and enchanting hills of the Croix des Gardes where mimosas, pines and olive trees create a lush and verdant backdrop. Opening onto a vast terrace and swimming pool, the main living area of the villa was kept as open as possible, with a central four-storey staircase connecting the levels of the eight-bedroom, eight-bathroom house.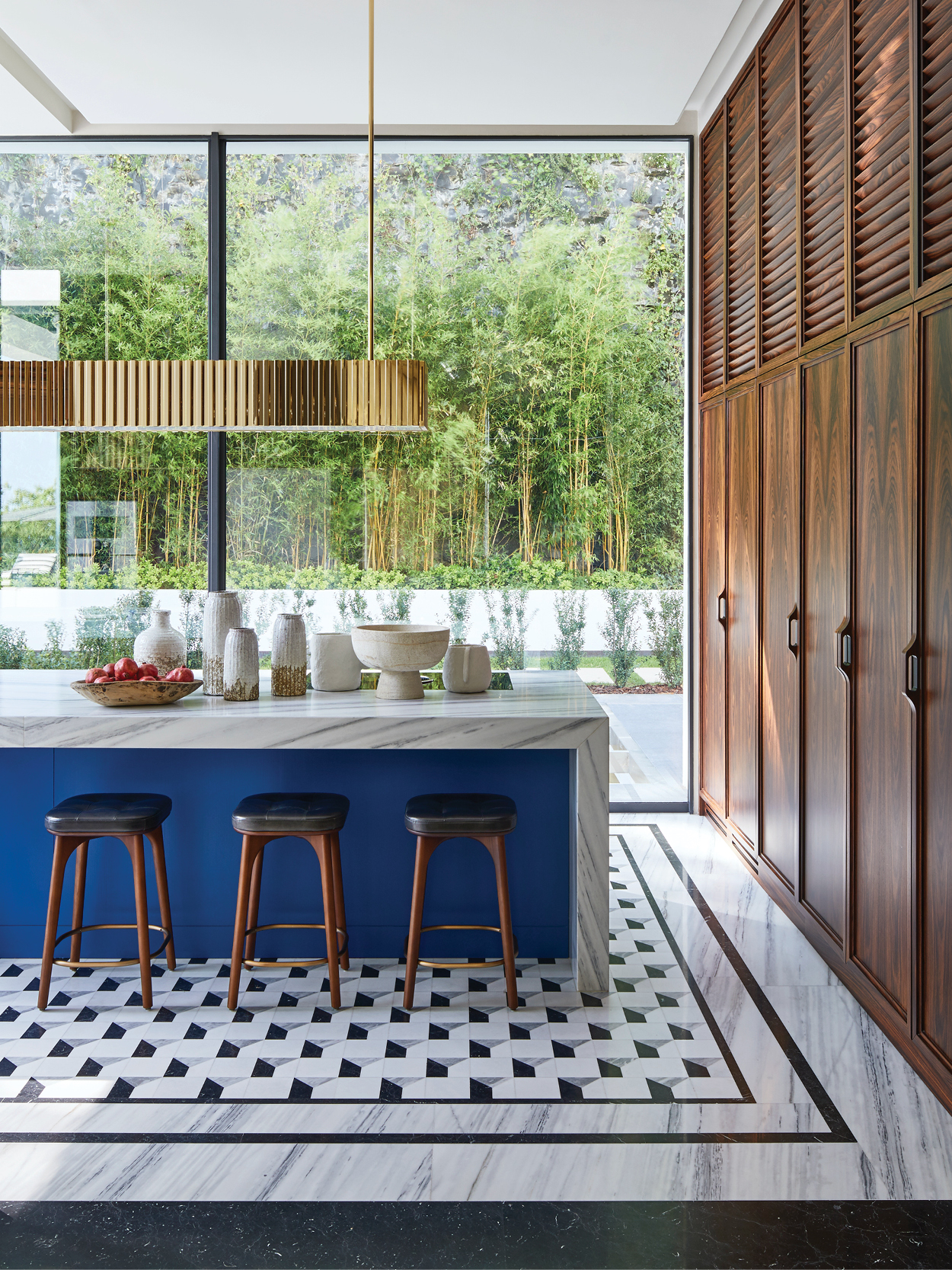 When the duo signed on to design Villa Odaya, its original architectural foundation was a raw, rather sterile concrete shell, providing them the opportunity to finish everything (including the windows, flooring and surfaces) according to their chosen specifications, creating complete cohesion throughout the design. Given free rein by the owners, Humbert and Poyet laid a base of textural materials such as marble, brass, wood and cane, and harnessed their signature fondness for eclecticism by furnishing with a mix of vintage and modern objects, plus custom pieces they designed. Contemporary art and seminal furniture items complete the tastefully assorted effect, such as the Synapse pendant lamp by Apparatus and chairs by Pierre Jeanneret.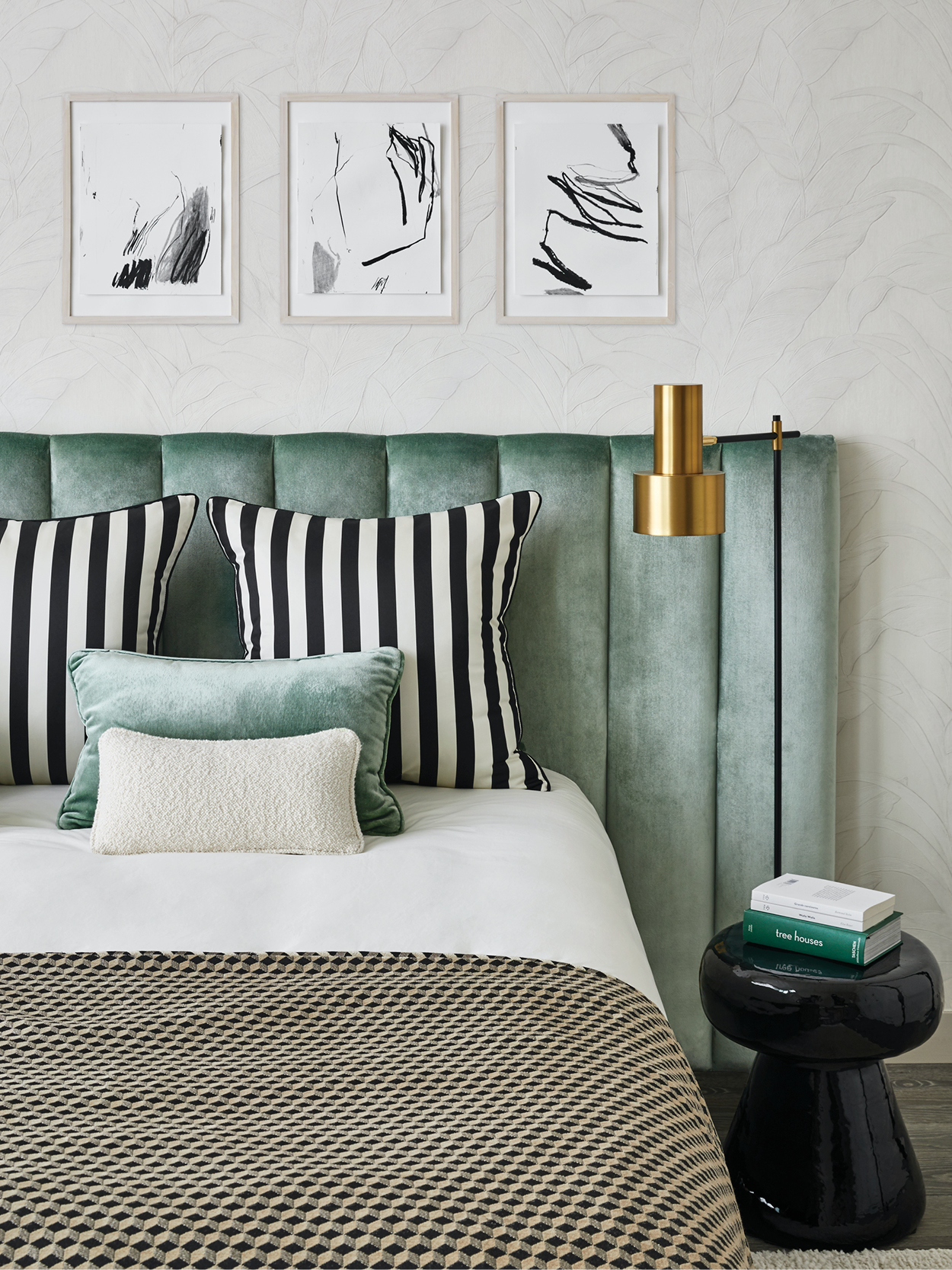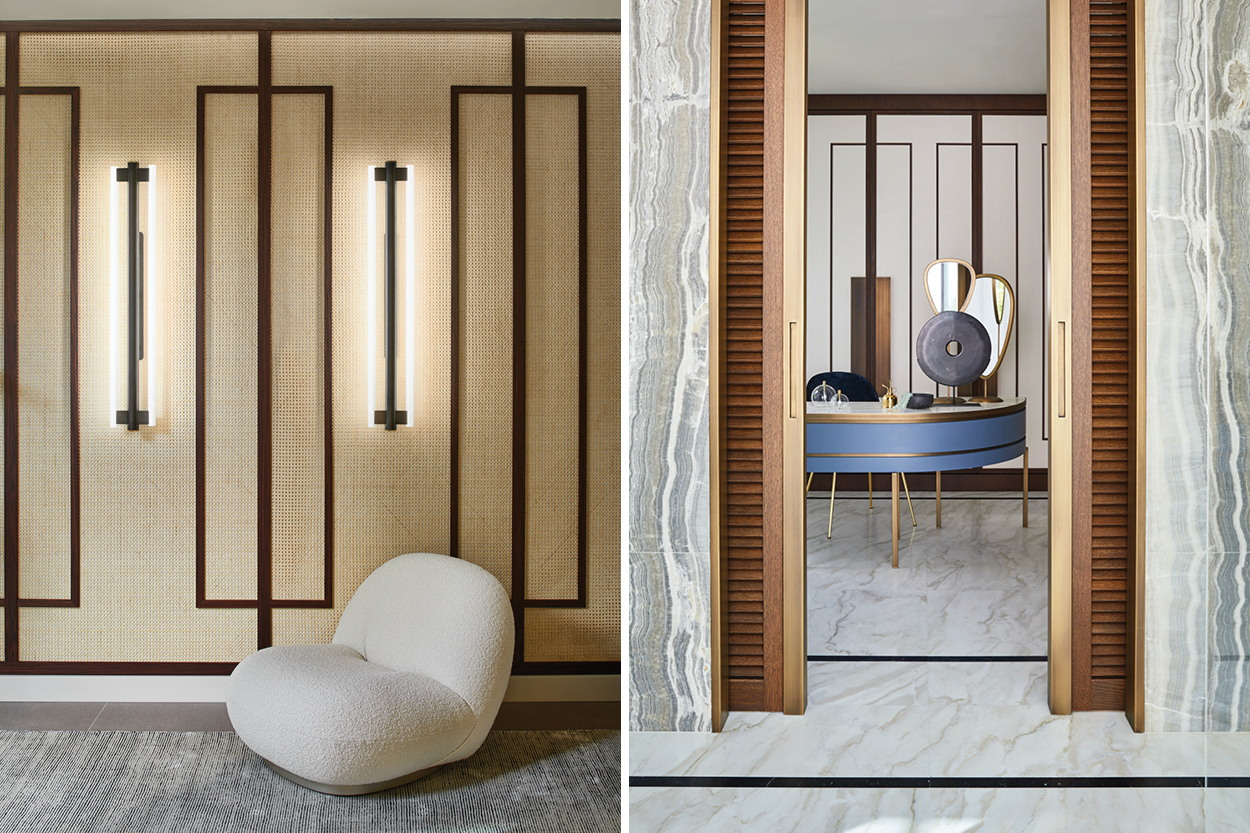 Several aspects of the project were inspired by Italian maestro Gio Ponti's Mid-century modern Planchart villa — evident in details like the statement floors, coloured accents and intrinsic lightness — while the overarching palette was informed by the azure waters of the Mediterranean, varying shades of blue punctuating the house with saturated sophistication.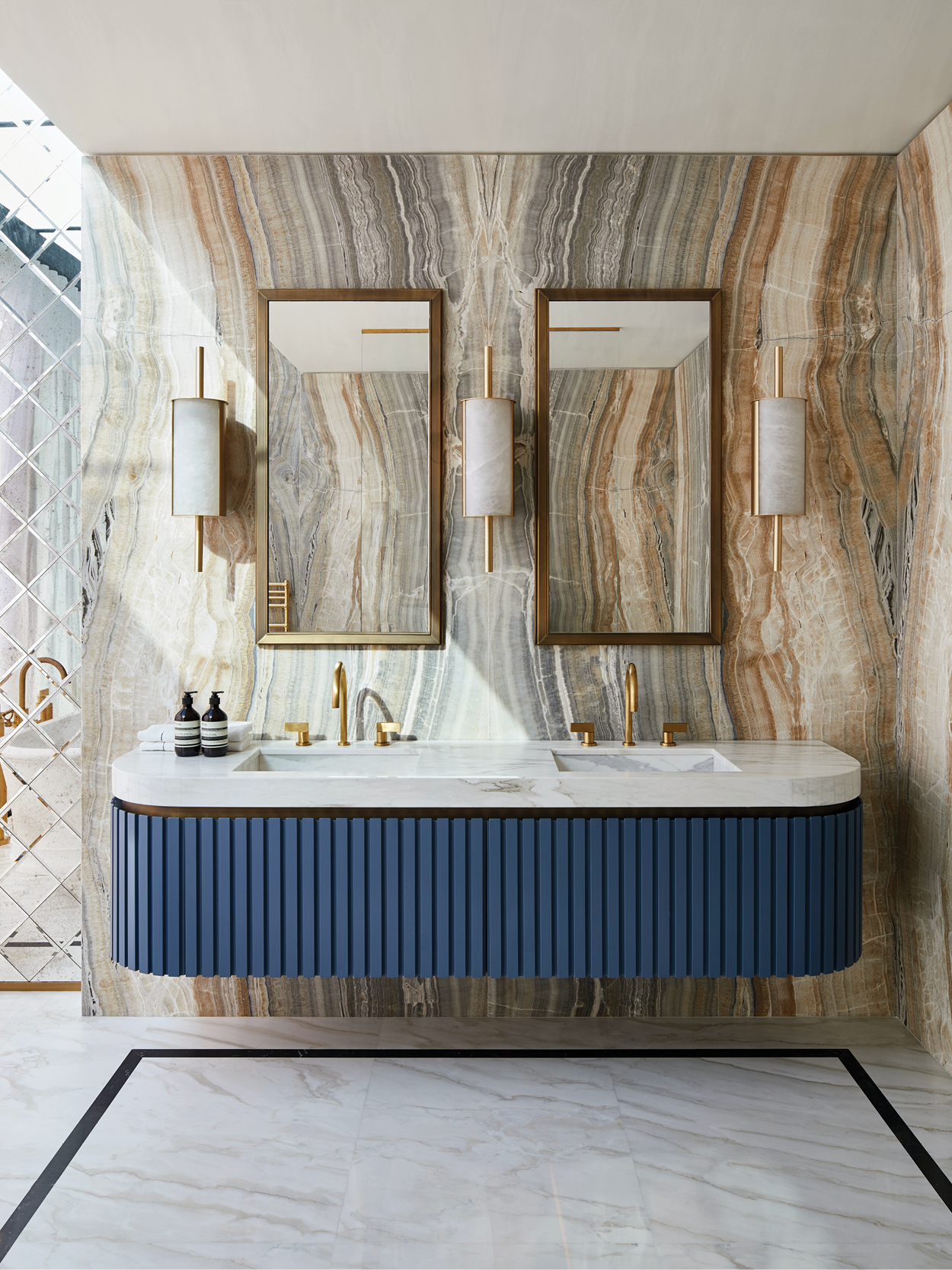 The kitchen and bathrooms are particular highlights within this theme; the kitchen, with its playful, navy-accented marble island and beautiful custom-designed floor opens out to the garden on three sides via floor-to-ceiling windows. The master bathroom features a custom notched wood vanity in French blue with marble and brass sinks, the wall's warm-toned marble referencing the kitchen's rose wood pantry doors and slats.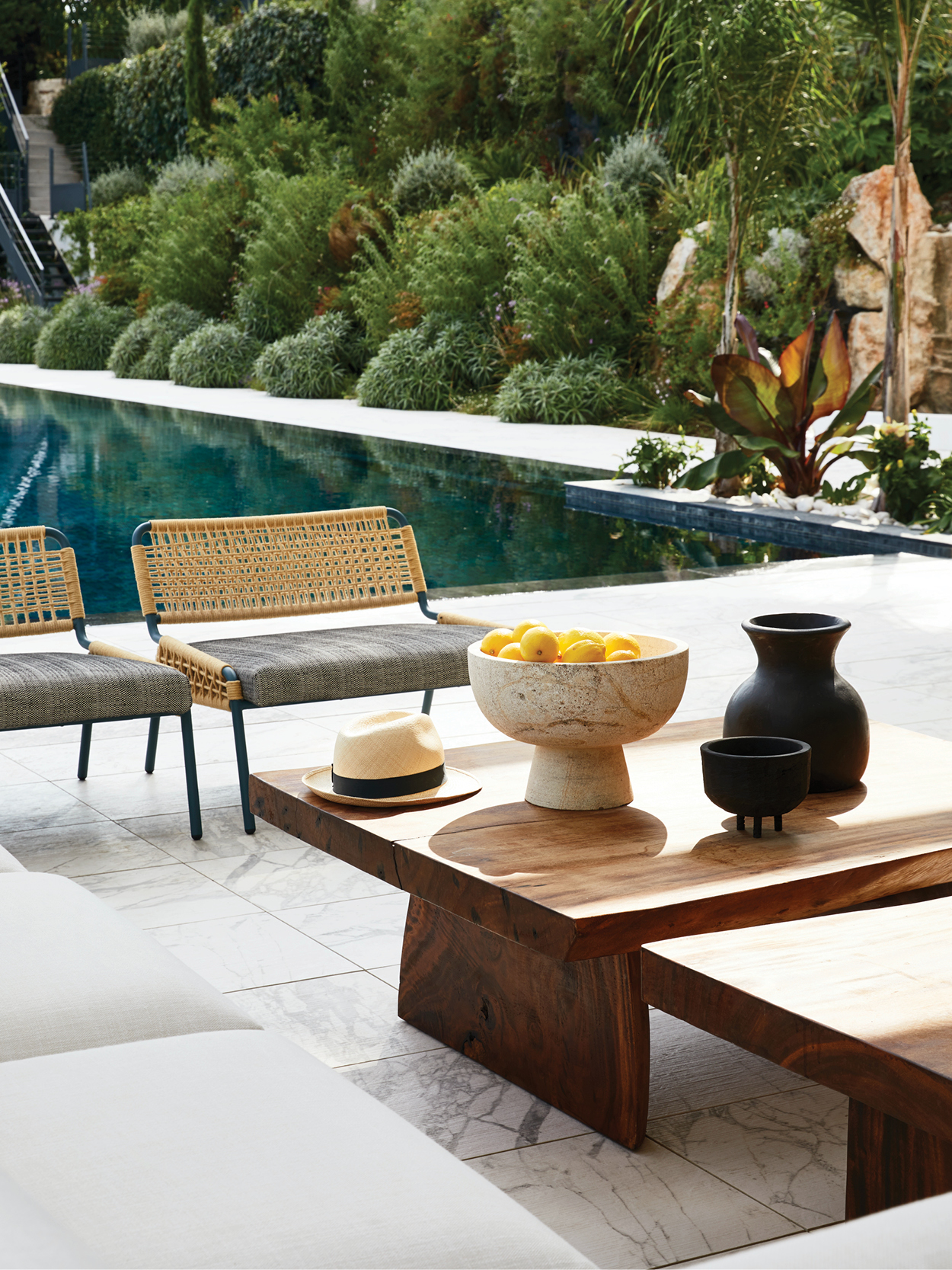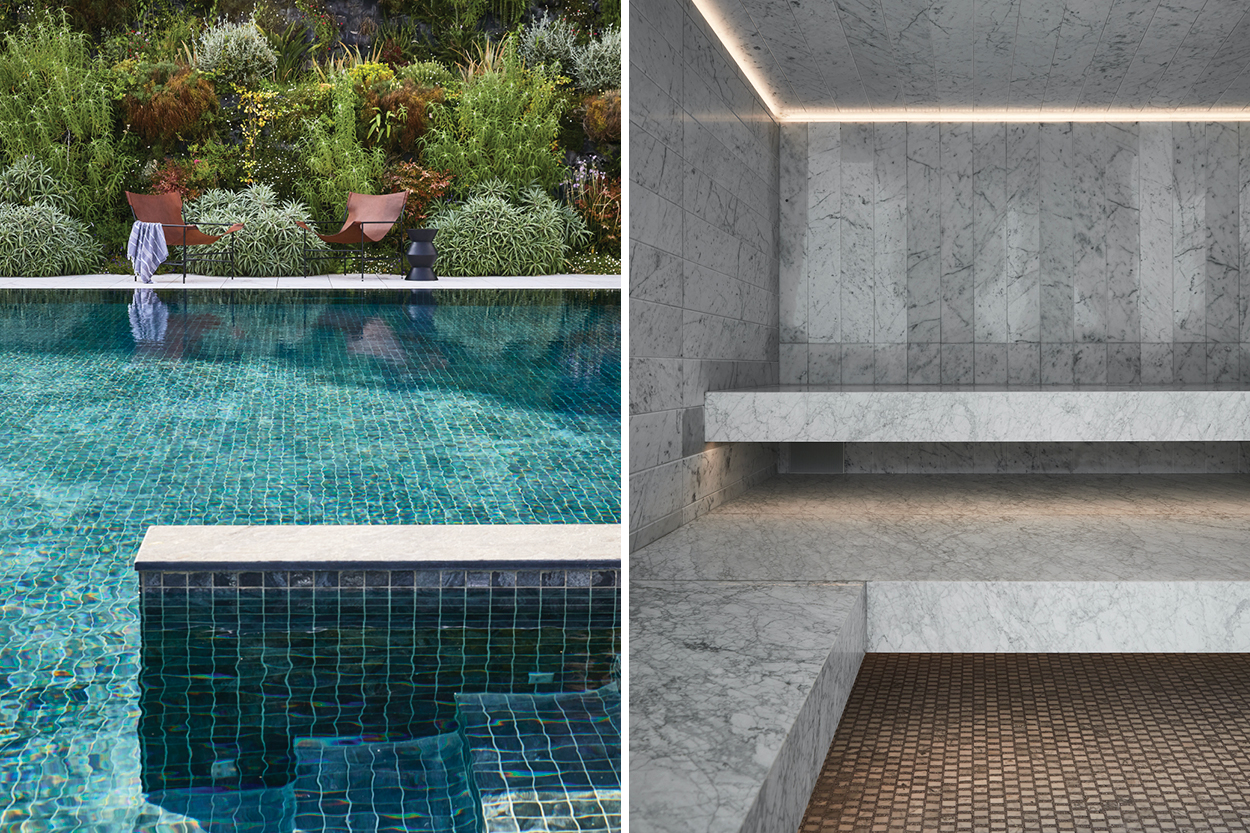 With no end of premium amenities, including a hot tub, sauna, massage room, al fresco dining area with seating for 10 — and much more, it would be almost impossible to feel uptight once you've stepped over Villa Odaya's threshold. This is a luxurious retreat that is ripe for both entertaining and relaxation, an awe-inspiring hillside gem that offers all the comforts of an artful family home.
Image credit: Francis Amiand