Devyn Ormsby will change the way you look at fruit, and the way you think about the malleability of glass. Originally from Tauranga, Ormsby graduated from Auckland's Elam School of Fine Arts in 2015 and developed her glass fruit series through experimenting on the side of her post-university job, which was making glass birds. The series, created under the moniker Devon Made Glass, is a pleasing burst of colour to the eye, an interesting intersection of transparency and solidity. Through the series, Ormsby pays homage to the blown glass fruit-makers and collectors of the 1960's, and unlike their edible counterparts, these fruit ornaments won't be affected by the passage of time. While the objects she makes are inspiring to many, the artist took a moment to share what she herself is interested in.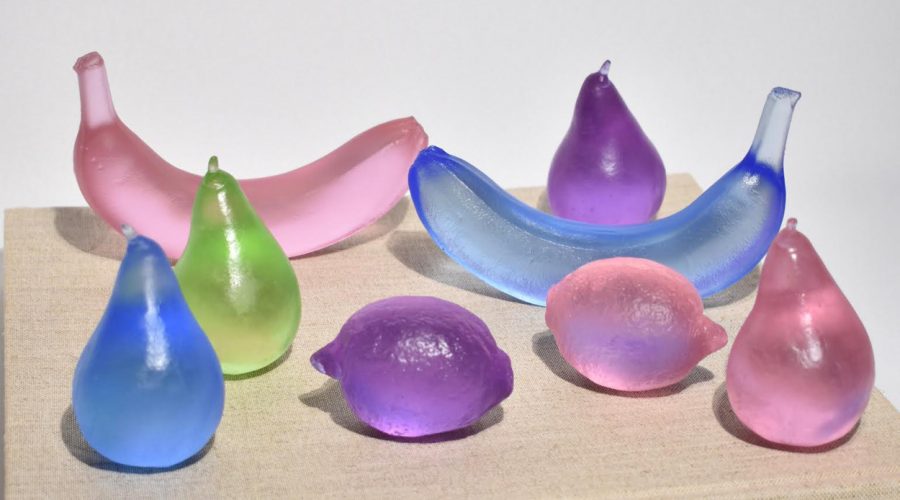 My personal style can be defined by: Style is so subjective, it seems easier to define other peoples style rather than your own. But I guess it would be simple and pared back. It is dictated a lot by what mood I am in. Some
days I will feel like having lots of colours and patterns around and others just neutral tones or fully black. I love colour but also appreciate the calmness of plain.
The last thing I bought and loved was: I just bought a wet belt sander for my studio, which is coming in from the US. I haven't yet received it but it is going to make my life a lot easier. I am so excited for it to arrive.
Next place I'd like to go to: I had planned to go to Mexico this year with my partner. But we will see if that is still a possibility. Otherwise more than happy to explore New Zealand. We might do a road trip around the South Island instead.
An unforgettable place I visited was: I visited Vietnam a couple of years back and went to this abandoned water park. It was in the middle of nowhere and you had to bribe a guard to let you in. Once in you can scooter
around the whole park. There are all these overgrown pathways, sculptures, abandoned pools and stadiums. Then in the middle of the park is this huge dried up lake with a building in the shape of a dragon just sitting there. It felt so surreal, like Jurassic Park vibes.
An object I would never part with is: My parents gifted me a Waka Huia. It is very special to me and I will pass onto my future children one day.
On my wish list is: More practical things like studio equipment, a grinder, diamond pads, shelving, more glass etc. Oh and a new mattress too. Need good sleep.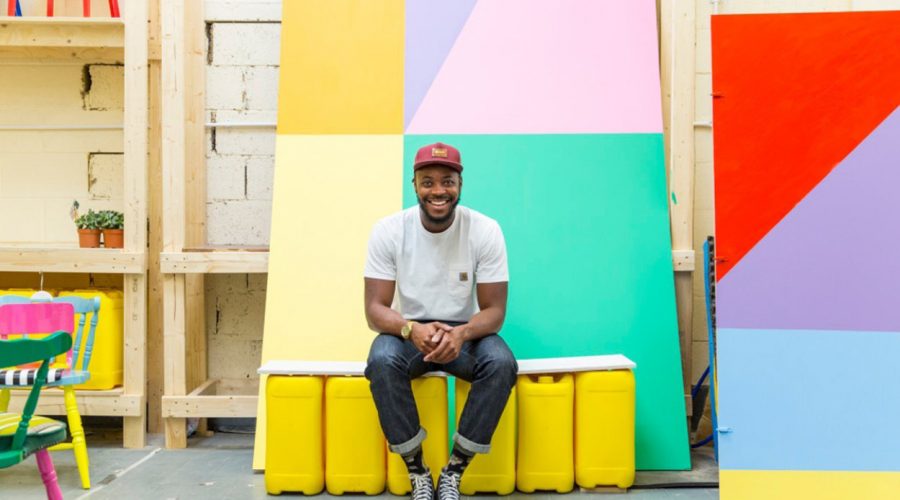 The design (building, person, item) that inspires me is:
I recently came across multi-disciplinary artist Yinka Ilori. I find his work very inspiring and refreshing. I read a description of his work that really stuck with me, which was "There's a great honesty and integrity in his approach and a real belief in the ability of good design and colour to uplift a place and uplift people".
The last thing I added to my wardrobe was: I just bought a second hand jumper from Real Time Ponsonby. It is so warm and perfect for this winter.
My favourite app is: Love/Hate Instagram. Are there any new apps coming out?
An indulgence I would never forgo is: Spending a whole day hungover in bed, lol.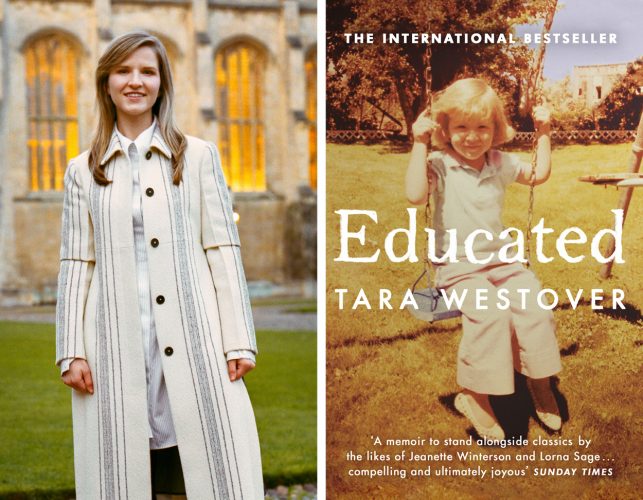 The best book I've read in the last year is: Educated by Tara Westover. I also grew up Mormon and so many things in the book struck chords with me. Also a super interesting read with the Mormon parts aside.
If I had to limit my shopping to one neighbourhood in one city it would be: I haven't been there, but I am willing to risk it in Seoul. I heard second-hand shopping is amazing, plus it's huge and I have been watching the street food vendor videos on YouTube.
My style icon is: My friend who is such a babe, just launched her vintage collection on Instagram @cotton_weeds.
I can't miss an episode of: I feel up to date with TV series' at the moment. But I did watch the Normal People series in two days. It's based on the book by Sally Rooney.
In my fridge you'll always find: Pickles and defrosting raw cat food.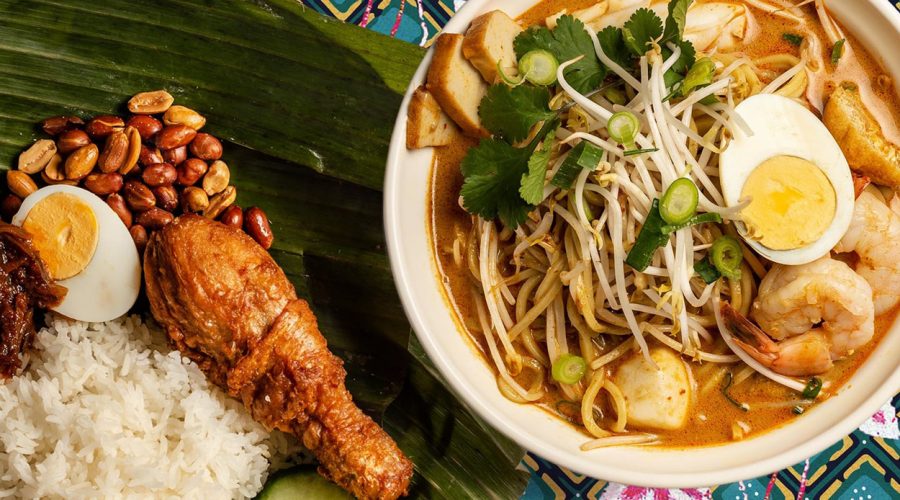 The last meal out I had that truly impressed me was: Selera in Newmarket. The Laksa…. Sooo good!
My favourite room in my house is: The bathroom.
I recently discovered: MV organic skincare.
The people I rely on for my well being are: My family. I have so many of them to choose from that I can message or call. My grandparents, Mum and Dad, four sisters and one brother, plus their partners and a couple of nieces and a nephew. I am very lucky.
My favourite website is: At the moment I have been into the Dezeen website. They always have new articles about leading designs and spaces.

The one artist whose work I would collect is (if price is not an issue): Nikau Hindin. So obsessed with her work.
The beauty/ grooming product I can't live without is: My friend got me a Tangle Teezer hair brush for my birthday and I love it so much.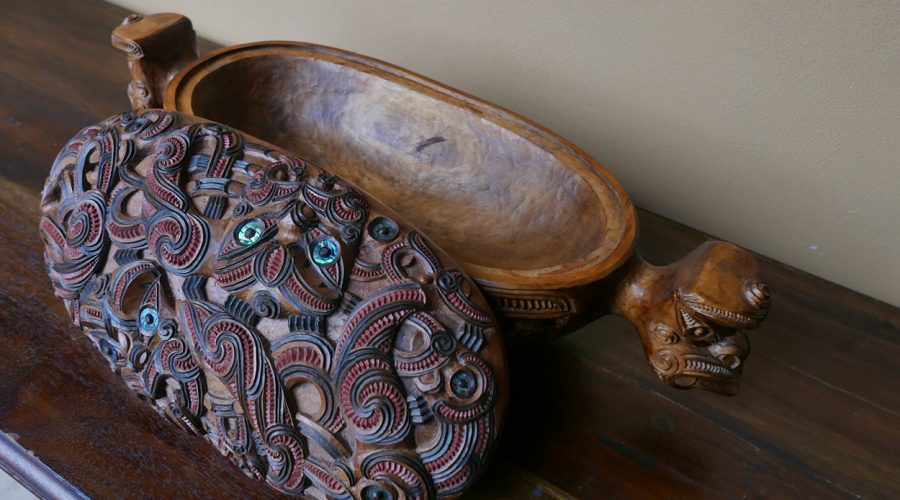 The best gift I ever received was: My Waka Huia from my parents.
Music I'm currently listening to: I have a random selection of liked Spotify songs I play on repeat at the moment. I have actually bashed them a bit much and am about to get to the sick-of-them stage. But top 4 songs:
Believe by Cher
Knowing me, Knowing you – Triple J Like a version by Angie McMahon
Girls on the TV by Laura Jean
An Apology by Future Islands
If I wasn't doing what I am, I would be: Learning Te Reo Māori. This is still a goal of mine to do in the next few years.
I have a collection of: Glass, wood and ceramic sculptures.
A great piece of advice I've received: If you always do what you have always done, you will always get what you have always got.