Magic Mirror on the wall, who is the fairest one of all? When it comes to Arte Veneziana's enchanting looking glasses, the real beauty is reflected in the maximalist Murano frames of its Fairy Tale capsule.
In building a magical baroque world to lose yourself in, the collection's Product Designer Leo De Carlo has captured the mesmerisingly artistic and absurd, in hyper-decorative pieces made to be a showpiece in any environment.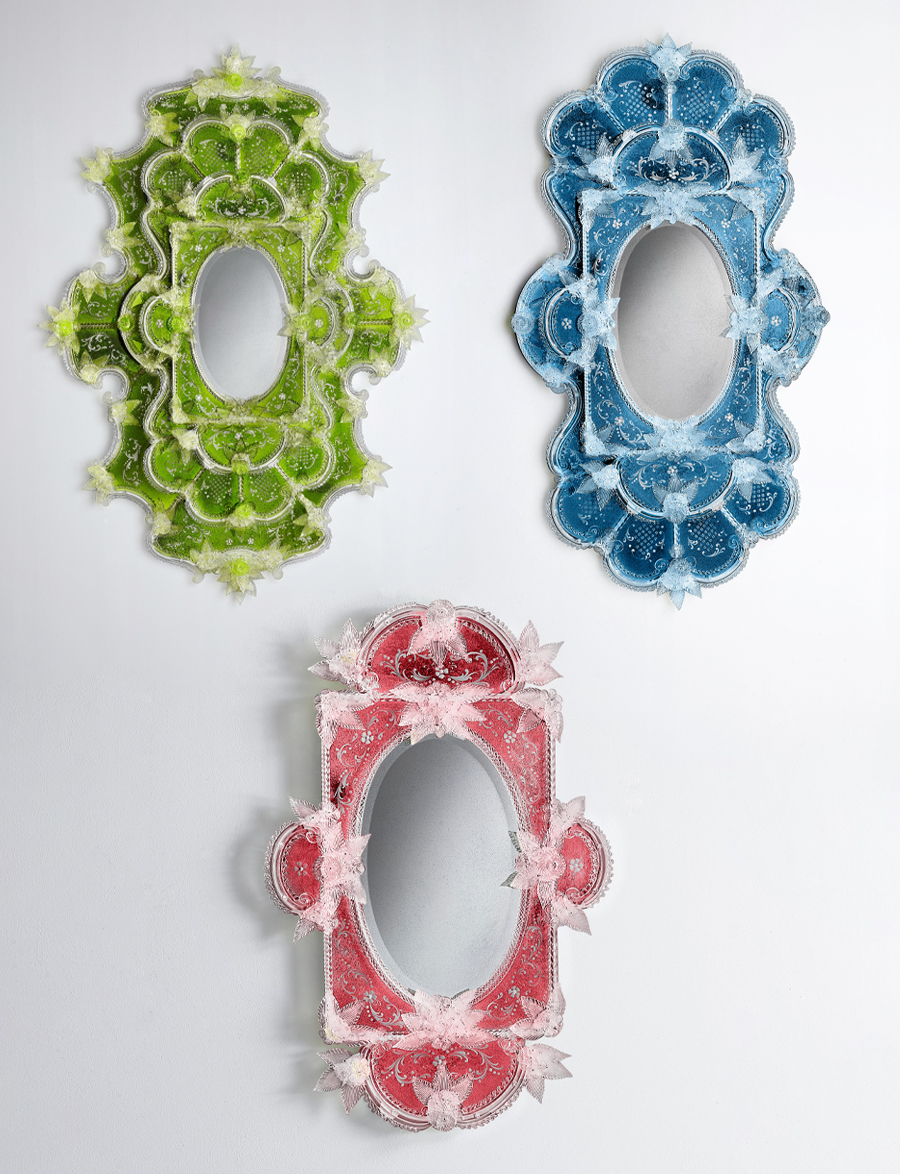 On show at Sarsfield Brooke, three different Fairy Tale designs tell their dazzling stories within a crest structure of fir wood and decorative Murano glass details. The verdant 'Frog Prince' comprises mirrors across three levels of engraved Venetian glass. Varnished with acid green and finished with an antiqued mirrored effect, it is sure to entrance.
The 'Little Mermaid' style has many of these essential elements, with cerulean blue varnish and crystal-blue Murano. The most delicate of all, the 'Sleeping Beauty' has two levels of rosy reds and pinks, the colour of a princess' nightgown.
Hailing from Venice, De Carlo has his own kind of fairy tale vocation. He studied in the design city of Milan and worked for Philippe Starck in the City of Love, Paris, before returning to his floating home. This unique collaboration captures the romance of his career — elegantly crafted by the Murano glass oracle that is Arte Veneziana.