Bringing a taste of the Mediterranean to Brisbane, Arcos Villa is a spectacular home boasting a contemporary yet characterful sensibility. Brought to life by architecture, development and construction firm Graya, along with Joe Adsett Architects, the unique project is situated in the vibrant and prosperous suburb of Paddington on an impressive corner site.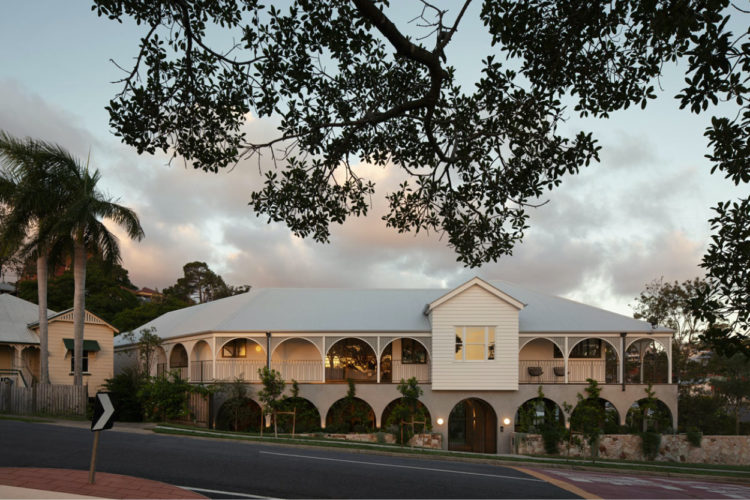 The team sensitively and intelligently transformed the original Queenslander property, bringing it up two levels where it now rests atop a series of romantic, curved archways. In fact, "arcos" is the Spanish translation of "arches", and throughout the home, many of the rooms are bestowed a gently cocooning softness thanks to curved ceilings, entryways and walls, and an awe-inspring central staircase.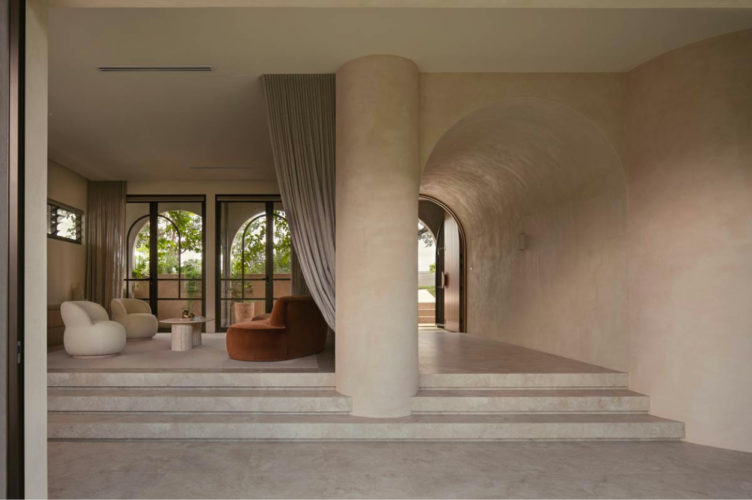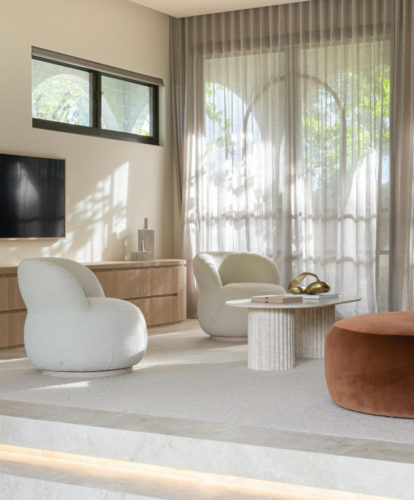 The materiality of Arcos Villa is tactile, earthy and solid, with impeccably finished concrete forming a steadfast architectural base both externally and internally. A light grey lower level outside complements the crisp white upper level, while inside the Mediterranean influence is embraced through a warm, beige-toned concrete with a speckled texture throughout.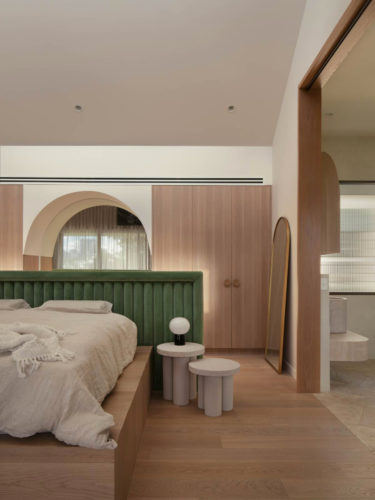 Such assured in-built mediums require seamlessly cohesive furnishings, and this is demonstrated to spectacular effect in the villa's bathrooms which are so serene they make a ritual out of even the most basic of self-care tasks. A large, half-sphere of a bathtub rests in the centre of the room, and varying hues of concrete basins continue the curved approach. These include four handcrafted Concrete Nation Halo basins and two Malta Concrete Vessel basins — all in the Oyster shade — plus a tall, Como Concrete Freestanding basin in the shade Green Stone.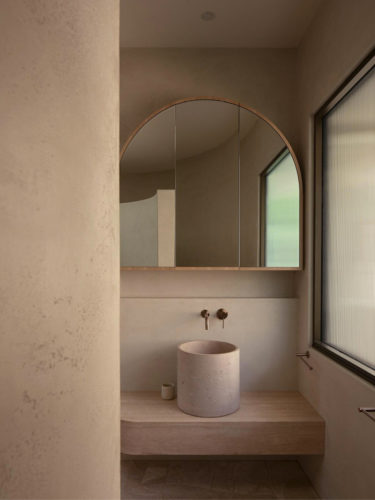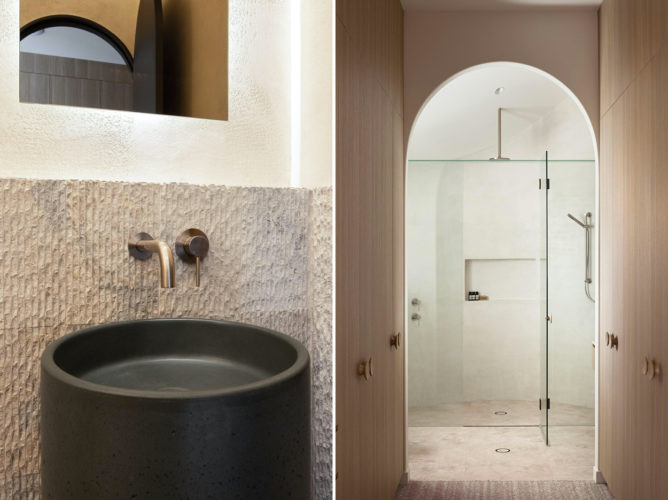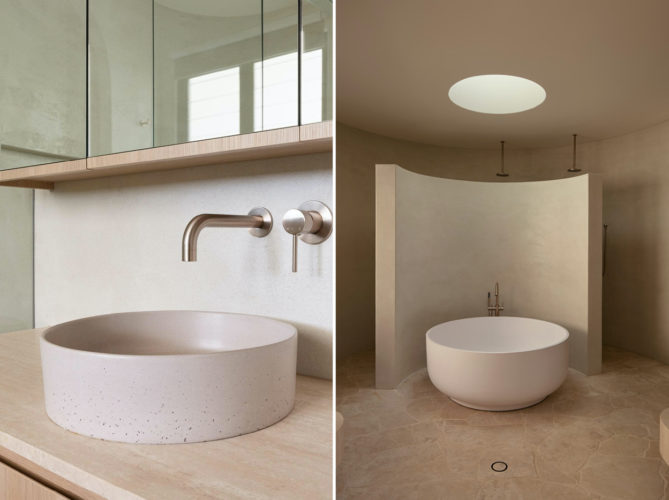 Outside, a spacious pool, verdant planting and substantial lounging areas further enhance this home's oasis-like feel. Arcos Villa is simultaneously luxurious and welcoming, thanks to its well-chosen finishes and textural warmth, with a spaciousness and inherent comfort that presents it as both an entertainer's dream and a relaxing escape from the world.