Since founding his eponymous design studio in 2004, Auckland-based principal architect John Irving has led his team to strive for simplification, and well-considered, timeless design. Among Studio John Irving's acclaimed projects are the tranquil Tara Iti cottages at Tara Iti golf course near Mangawhai, and the Dart — a breathtaking holiday home with an exquisite outlook and unique, streamlined form. A man of wide-ranging interests who recognises the importance of enjoying the process, Irving shares his inspirations, favourite pieces and foremost design rules.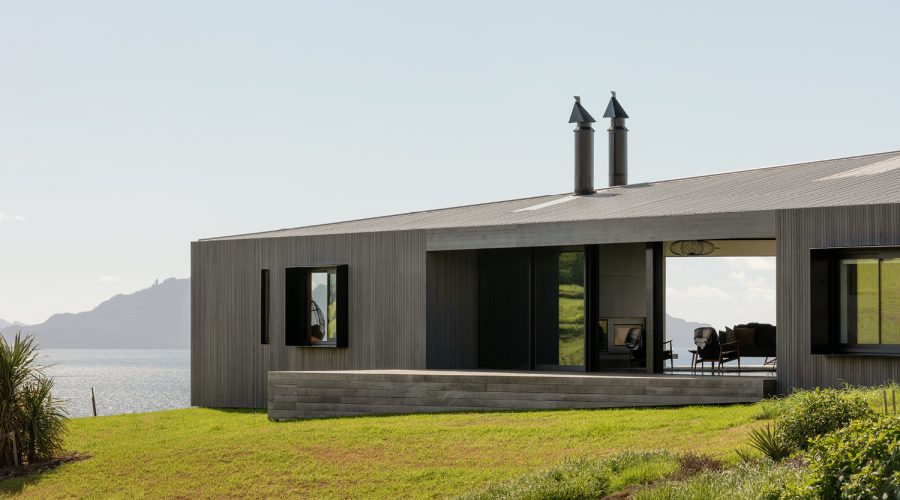 My design style can be defined as 'keep it simple.'
Living and working as an architect in Berlin in the 90s has shaped me, and my work, more than any particular teachings. That place was the best possible head f**k. Berliners know how to live.
The product or item I specify the most is anything from the Tio range by Mass Productions, there's not a dud in the whole collection. It's visually light, bulletproof, works inside and out — props to the designers, it's brilliant work.
At this point in my career, usually I can convince clients to take a risk. The good clients throw curveballs at you and then trust you to figure it out.
I love the design work of Marcel Breuer. His houses rock my boat; modernism with warmth. In terms of contemporary architects, I enjoy Tom Kundig's work. We are working with him as the local team on a lovely home he is doing here in New Zealand and it's been great fun.
My favourite furniture pieces are beautiful and comfortable chairs which are more difficult to find than you would think. My top three are the PK22 by Poul Kjaerholm, Charles and Ray Eames' 124 lounge chair, and Mr. Chair by Charles Mulhauser. They were all designed in the glory days of furniture design: the late 1950s. I collect mid-century furniture, so I definitely have my favourites.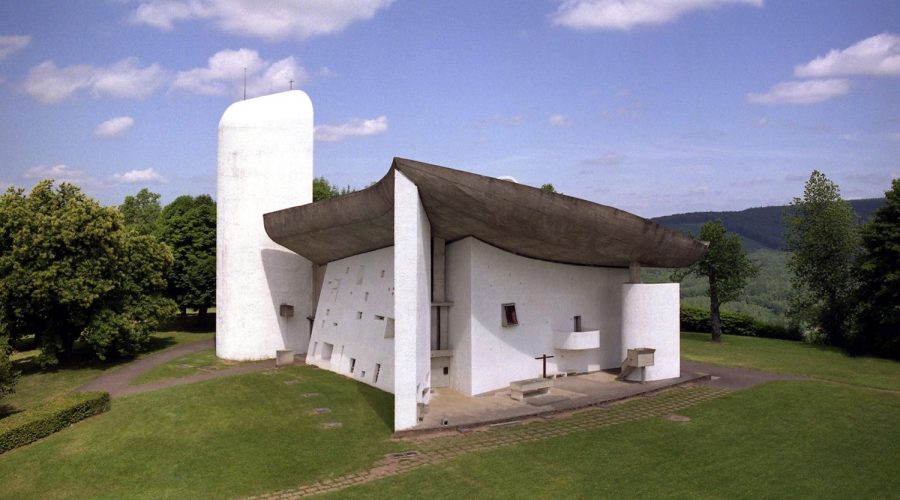 I'm a courtyard junky; it's my favourite space to design. It's the room you create by leaving a space empty. I also love a sunken lounge with a fireplace. I have no idea why stepping down into a lounge is the best, but it really is.
Diamond Beach in Iceland was one of the most incredible places I have visited. 1000 year old glacial ice flows out of the lagoon only for wave action to smash the ice back up onto the black sand beach. I just stood there dumbfounded by its beauty. Iceland feels like what nature looks like when it's tripping on acid, it's relentlessly beautiful. In terms of unforgettable buildings, it's hard to beat the drama of the Pantheon, although Le Corbusier's Ronchamp chapel gives it a good nudge. It's great to meet your heroes and not be disappointed.
An object I would never part with is my 1969 Omega Speedmaster moon watch that I got from Irving Texas. We belong together.
On my personal wish list is a 1969 Porsche 911 in olive green. Some of my wishes can get a little specific.
The last design piece I added to a project that I loved was a Douglas and Bec wall light. Everyone: buy their stuff.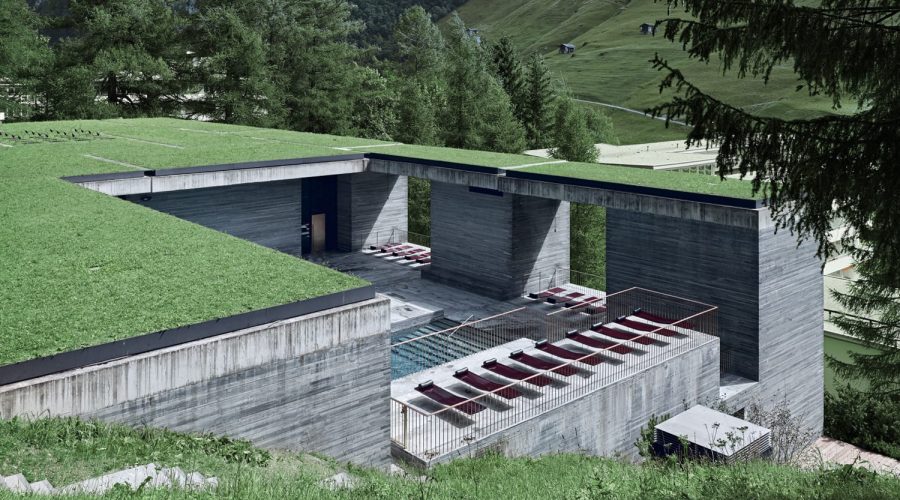 The designer that inspires me is Swiss architect Peter Zumthor for his gimmick-free, modern, timeless work and his mastery of stone and I have stayed at his thermal baths in Vals, Switzerland, a few times. It is an architect's dream with bonus rooms by Kuma and Ando, and my favourite winter escape — go there.
My design icon is Jean Nouvel, I enjoy his architectural unpredictability, he has a loose mind.
I often find unexpected inspiration in and on planes. Everything about them — their honest form being based on function alone. I think the Concorde is the greatest piece of C20 design, and it was done by engineers going "okay, what works best for something that goes faster than a bullet?" I am addicted to designing on planes, there's something about being in a metal canister travelling a million miles an hour above the clouds that makes me want to design stuff. It also justifies the upgrade.
All houses should have an outdoor shower, it's my favourite thing to include. I have one among the Nikau at my beach house. I don't even know if the indoor shower works.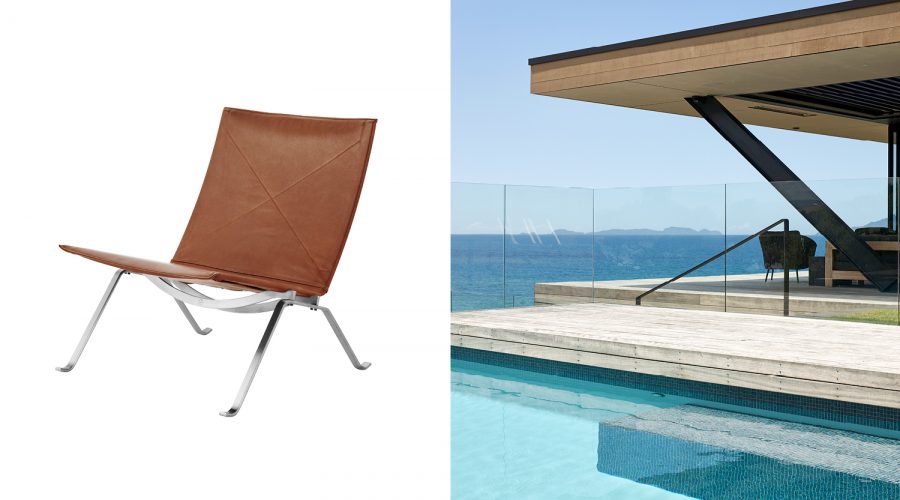 It sounds a little pretentious but I try to pluck inspiration from the site and the personality of the clients, rather than external projects. Otherwise, you can get caught up in the fashion of the day which is bad when you are designing things that should last for 100 years.
I am an obsessive art collector, it's so much sexier than having money in a bank account. If I could choose any artist it would be Caravaggio, I discovered him by accident at the Vatican museum and spent the next 10 years trawling around Europe looking at his paintings, I have literally seen most of them. Coming closer to earth, my Muriwai pad would look rather dapper as a homage to Colin McCahon's works from his Muriwai years.
My personal style signifier is jandals.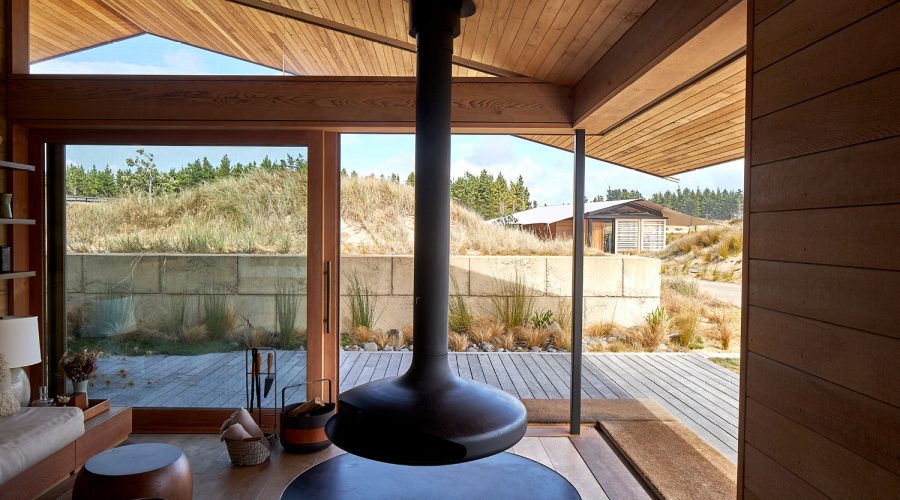 If I wasn't doing what I am, I would be an influencer.
My parents were collectors and the apple doesn't fall far from the tree… I collect a lot of things; old electric fans, things from 1969 (this particular collection is out of control), retro Air New Zealand memorabilia, moon stuff, mid-century furniture, Lufthansa cutlery, propellers. I also have more surfboards and snowboards than I care to admit. Playtime is important.
One of my important design rules as an architect when working on people's homes is: try to remember that it is their home and not yours. Be friends with your clients at the end of the project, it's my number one rule. If you aren't friends then you are doing it wrong. It's about making people happy.