The brief facing unflappable interior designer Suzanne Gorman from Studio Gorman in updating a bushland retreat with restful water views was suitably challenging. The strikingly modernist 1959 home needed a not so gentle push into the new millennium, with the owner keen to double the size to accommodate his teenage sons, visiting family and the recent requirements of a movie room, wine cellar and upgraded pool.
Gorman persevered, alongside Josh Allen of 8 Squared Architects, to create a fully functional cosy abode that could expand to the needs of many, while retaining the innate charm imbued by the original architect Glynn Nicholls (the son of Walter burley Griffin contemporary) Eric Nicholls.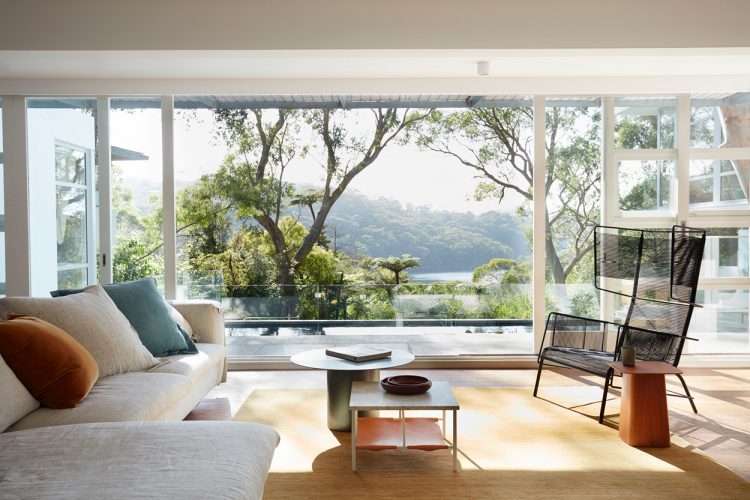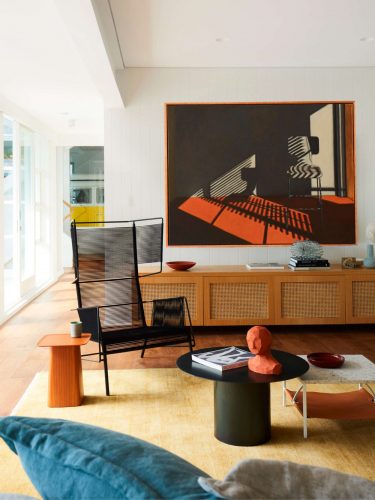 The rather fabulous fifties features of the New South Wales home were retained and highlighted, such as the exposed structural steel beams spanning the living spaces, the bagged brick interior walls in crisp white, the original timber framed windows and doors and the lovingly restored fine wire balustrades.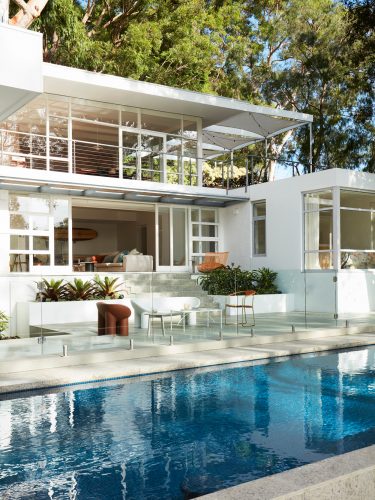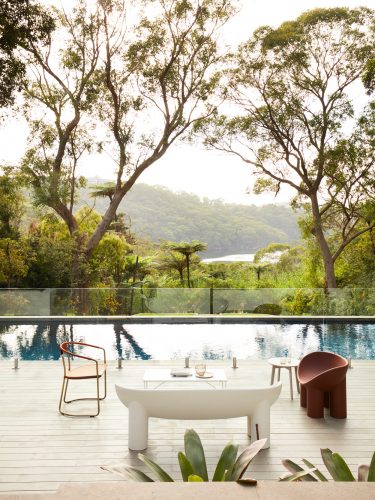 Guided by the home's history, Gorman set about uniting the original spaces with the modern extensions, two wings designed by the architects. All the while Gorman set about attempting to bring the outside beauty indoors and reflecting the tastes of the owner.
"The location is serenity personified, the client patient and communicative, so in the end it was up to us to make it happen as we were given so much to work with," Gorman says.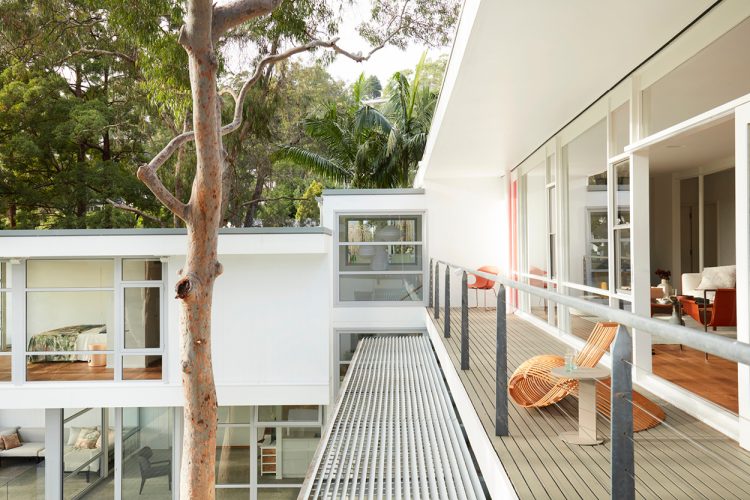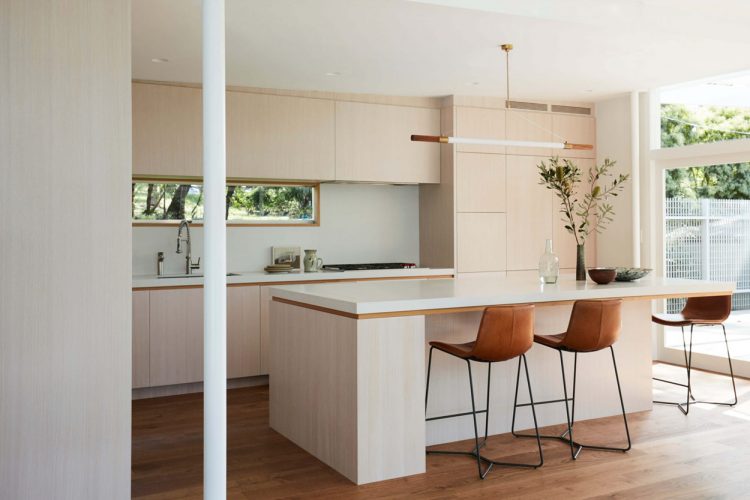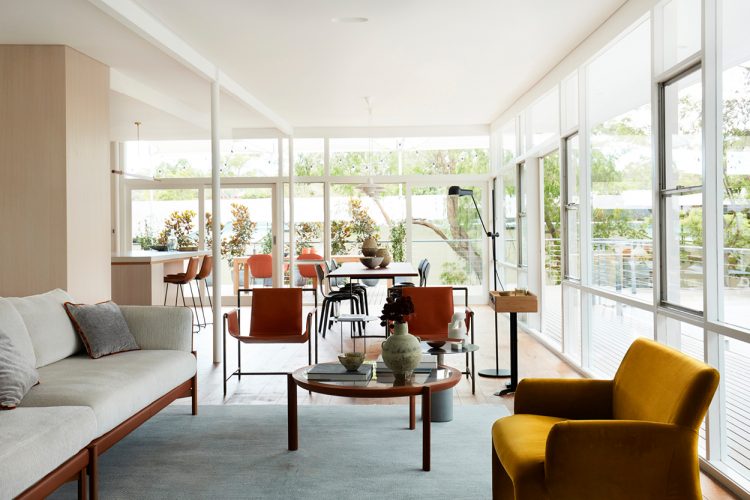 The clean lines of the cabinetry, stone bathroom basins and bedheads tap into the building's geometric appeal, while classic furniture, playful tiling and classic furniture selections continue the respectful nods to modernism while achieving contemporary comfort.
"In the living room, we hid the TV behind beautiful original art, so that all the beauty is front and centre," Gorman says. "We worked closely with our clever builder to redesign a mechanism that moves the art down to reveal the TV. Normally the art would go up but in a Modernist villa, with ceilings a bit lower, we had to be inventive. An arm then swings the TV out and across for ideal viewing from the sofa. Problem solving is half the fun of design!"