Since ancient times, homeowners have designed their personal spaces with the hope of finding a sense of inner calm. From the Chinese feng shui to a Roman penchant for earth tones, we've sought to restore a natural balance. After all our time staying indoors, creating a living environment that meets our biophilia is of utmost importance.
Whether tranquillity comes from an artfully designed infrared sauna or artisanal backdrops, the crucial element of all of the following interior interests is that they give us a sense of accomplishment and closure, as we prepare to move forward.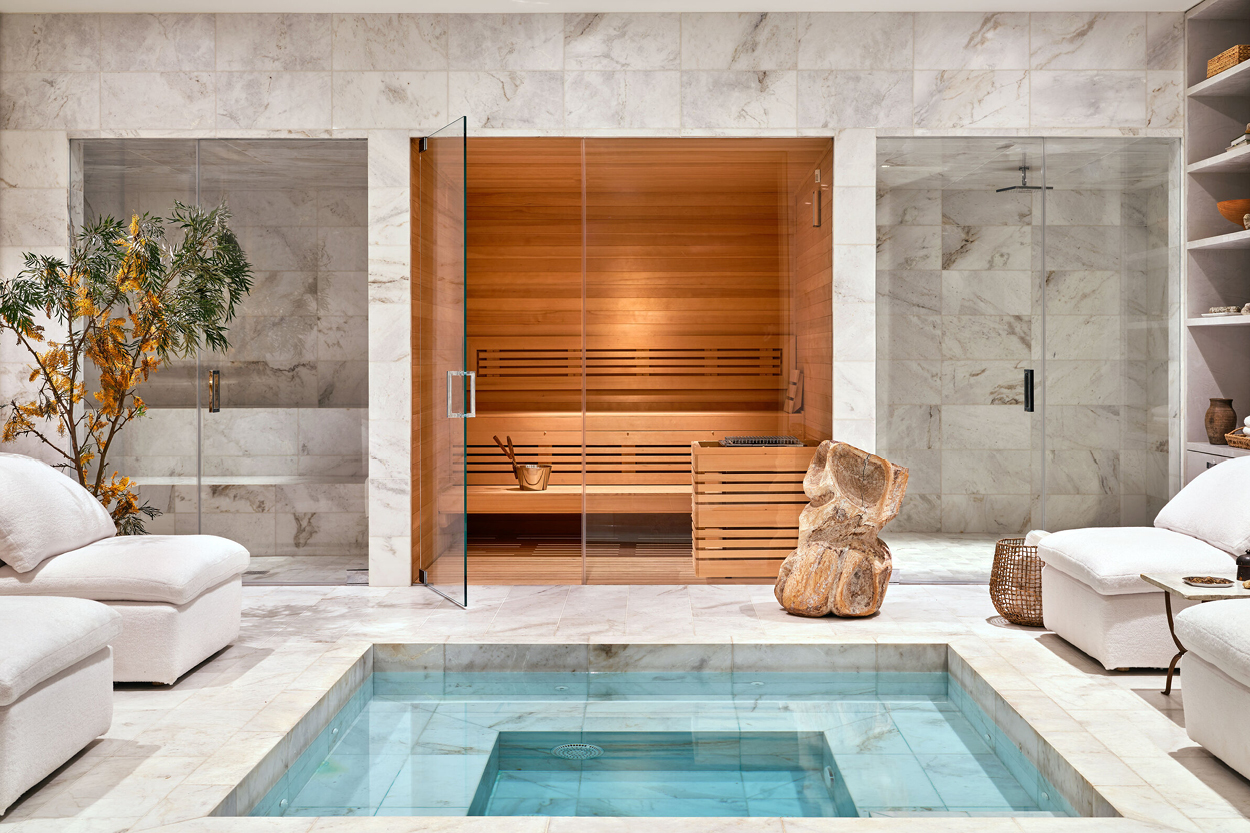 Homegrown Health
One's individual wellbeing has never been so top of mind, and as we become ever more self-sufficient from the home, adding life-enhancing upgrades to the interior mix is only increasing. While previously it might have been a garage or basement featuring one or two pieces of equipment, the home gym now far surpasses the basics and is being transformed into the wellness hub of our dreams. From steam or infrared saunas to full-length lap pools, dedicated meditation spaces and workout rooms that boast picturesque views, people are wanting to enjoy both a sweat session and serenity under their very own roofs. Thoughtful features like extra sound-proofing, under-floor heating and sophisticated ventilation are practical touches that add a sensation of separation and comfort, so residents can take the time to truly switch off.


Tech Touches
The digital revolution continues, and constant new advances mean high-tech homes are embraced by designers and residents alike. Increasingly sophisticated virtual design tools support the ability to further streamline the creative process around renovating and building, while home automation has never been smarter thanks to innovative gadgets and devices. Control the heating, adjust the lighting or check who's at the door with a tap of your smartphone screen, or make sure you can breathe easy with new-generation air-filtration technologies.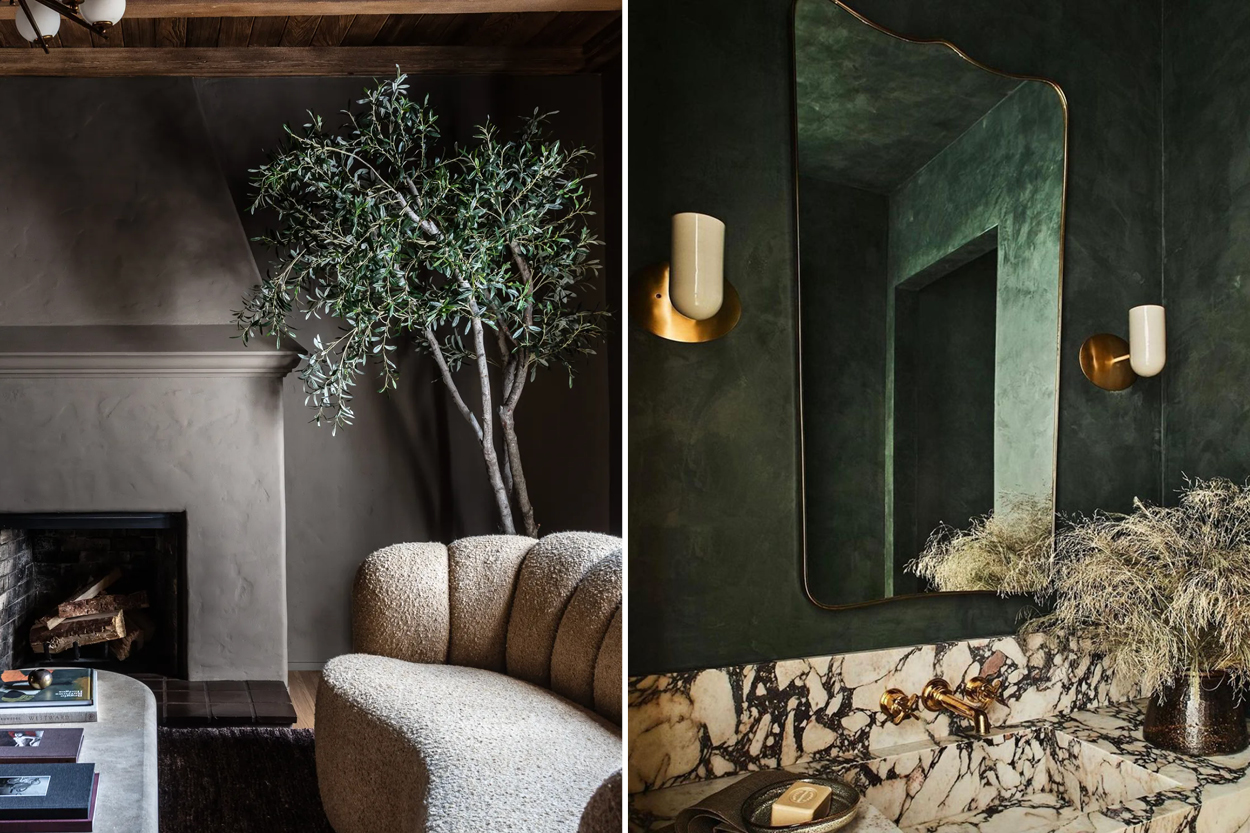 Artisanal Backdrops
While many of us embrace natural materials within our furniture and furnishings, why not imbue the very walls of your home with the same warmth? In recent years, there's been a clear movement towards utilising Venetian plaster and lime wash — and this shows no signs of slowing down. A blessed departure from the Tuscan trend of the 80s and 90s, today's expression of this ancient technique is enchanting when wielded tastefully. Rendered in earthy and neutral tones, the method is a beautiful way to add interest and depth to the room, while still complementing minimal aesthetics. It's also eco-friendly, usually containing no added plastics or chemicals. The Japanese concept of wabi-sabi is all about finding beauty in imperfection; with Venetian plaster and lime wash often displaying visible brushstrokes and texture, it's an utterly chic way to invite this feeling into your abode.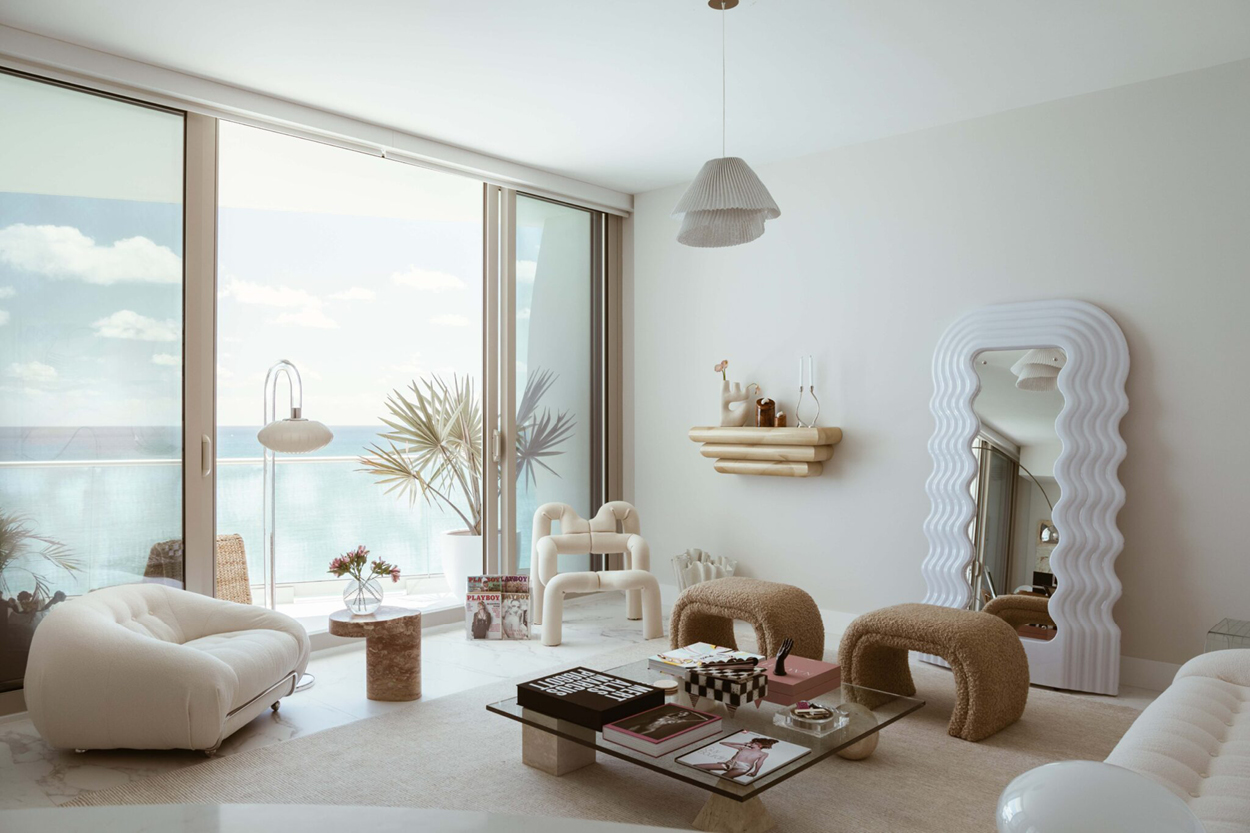 Curve Your Enthusiasm
Smooth, contoured curves are said to be perceived in the subconscious as safe and welcoming. It makes sense, then, that we're drawn to these looping lines as many other things seem to fall sideways in the outside world. The severe, straight lines of 20th-Century modernism that have been the benchmark of refined design are bending to our intrinsic affinity for the shapes we see in nature. In sculptured sofas and armchairs, in particular, curves have an added benefit of being able to embrace the sitter. Round them out with other curvilinear shapes, and you will come full circle in creating a heart-warming abode that acts as a new kind of aesthetic sanctuary. The ultimate luxury in life, after all, is comfort.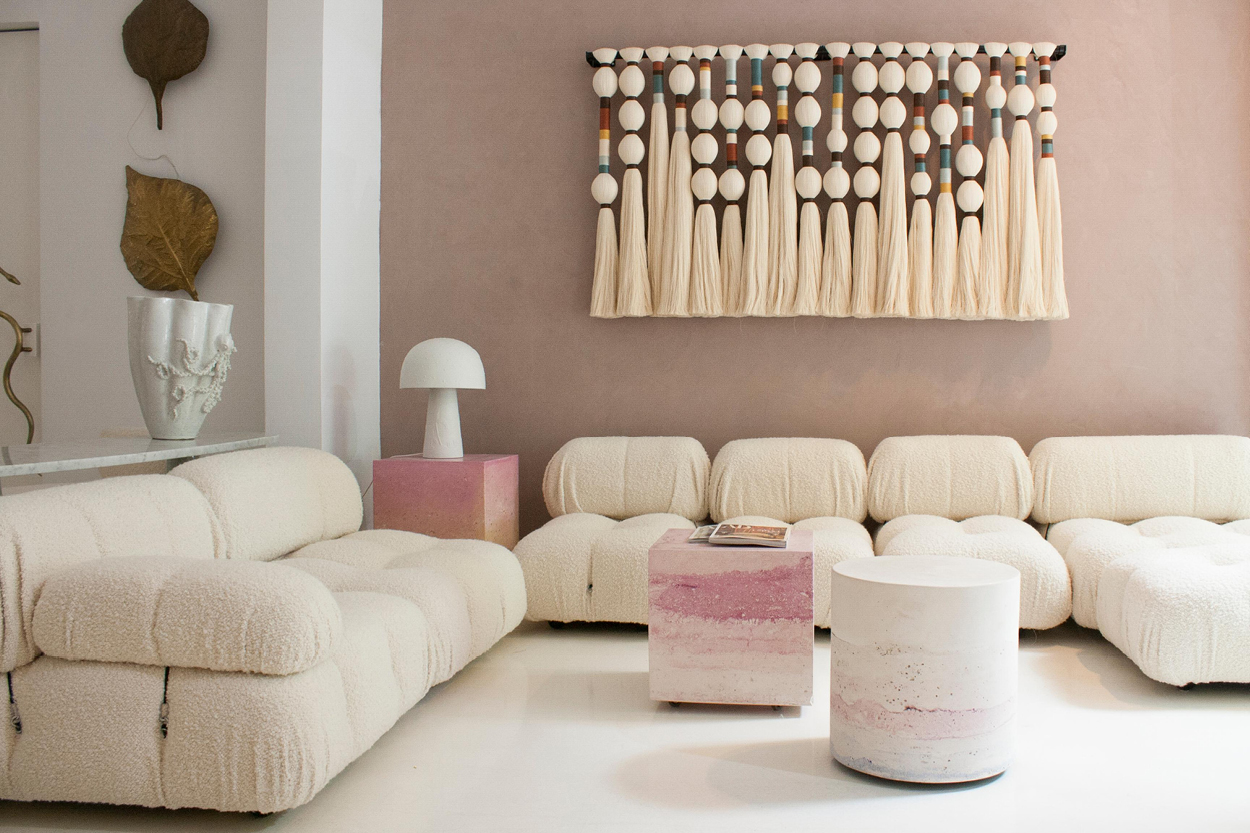 Returning to Form
They say good design is intelligence made visible, and as classic styles continue to reappear in our homes, the importance of these pieces is made even more clear. Introducing an iconic design into your home lends a new beginning to a piece that already has a storied history. The Camaleonda sofa by Mario Bellini for B&B Italia is an award-winning postmodern Italian piece that changed the way we think about upholstered furniture. Its generous curves and mastered materiality opened the doors to the freer lifestyles we continue to seek. From Akari lanterns by Isamu Noguchi hanging from the ceilings, down to the Eames lounge chair by Charles and Ray Eames for Herman Miller and the Wiggle chair by Frank Gehry, there's a whole catalogue of archetypal designs to make your own.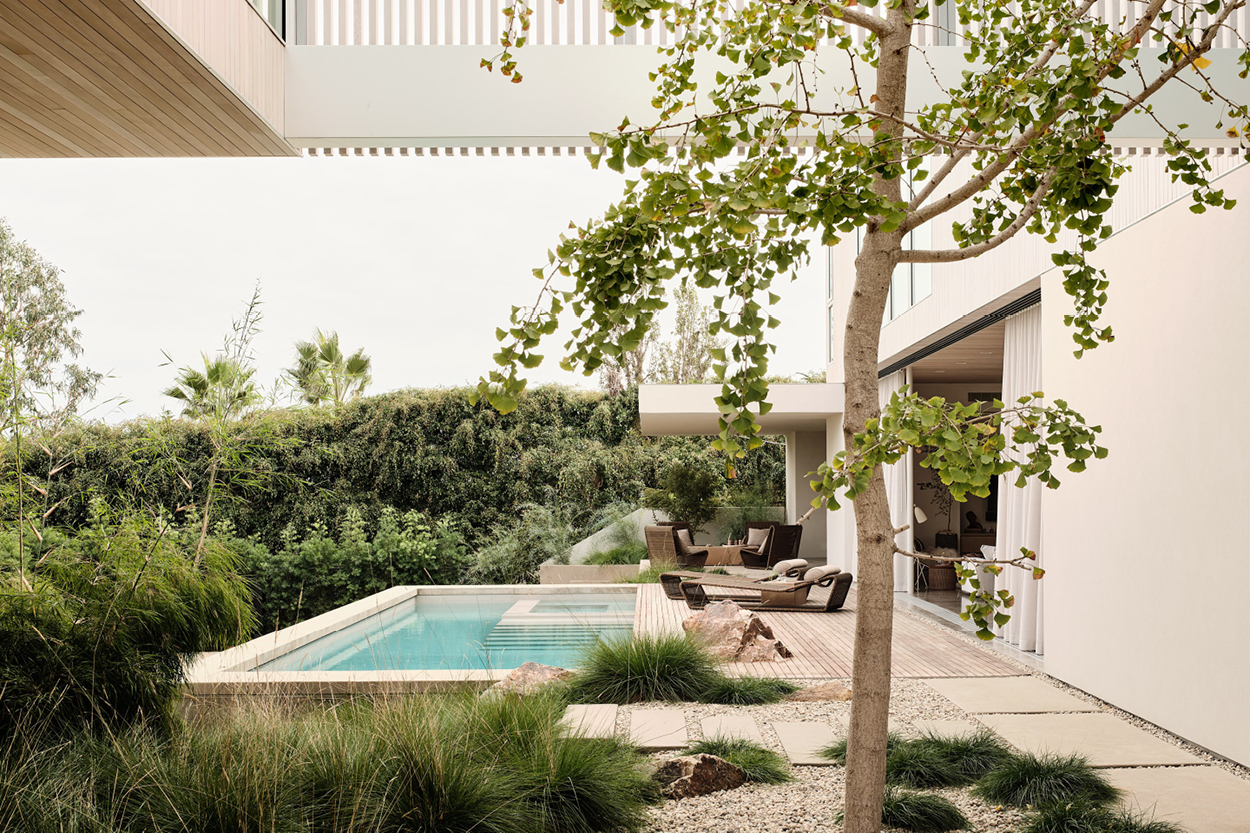 Courting Green Spaces
While we may be retreating indoors over autumn, we can still capture the pleasure of the great outdoors in elevated spaces. Carefully created courtyards, for example, bring breathing space to a home's design — and adding an evergreen tree will quite literally enhance air quality. Offering shelter from the cool winds, these sophisticated sun traps will encourage more time outside. The introduction of floor-to-ceiling glass windows or doors will lead the eye to the calming scene, even if you don't step out there often.