If you often have trouble rising above, we suspect you will find this less of an issue at new luxury hotel and apartment development 51 Albert. Located at the central city address of the same name, construction is underway for the 41-storey tower, which will house a sumptuous inner-city hotel on the first 30 floors, topped by 13 floors of boutique, privately-accessed apartments.
Taking care of the development is renowned Trans-Tasman property development, investment and advisory company 94 Feet, which researched the New Zealand market for four years before settling on this concept and location. The company has a 30-year legacy of converting storied yet overlooked historical sites into magnificent landmarks, and 51 Albert Street will be no different.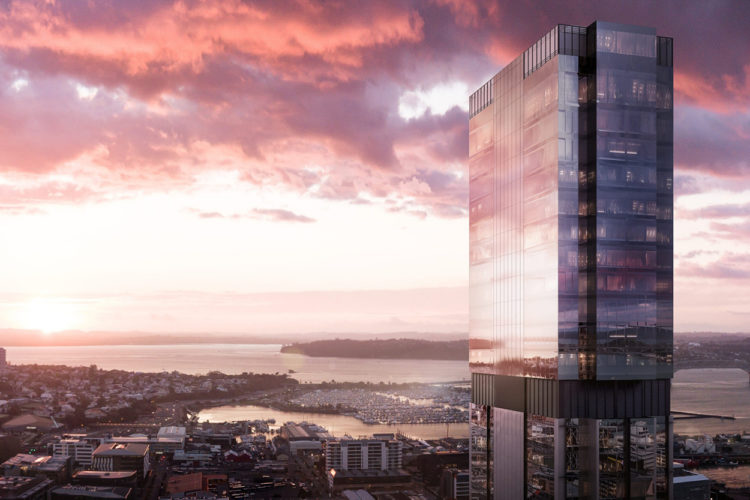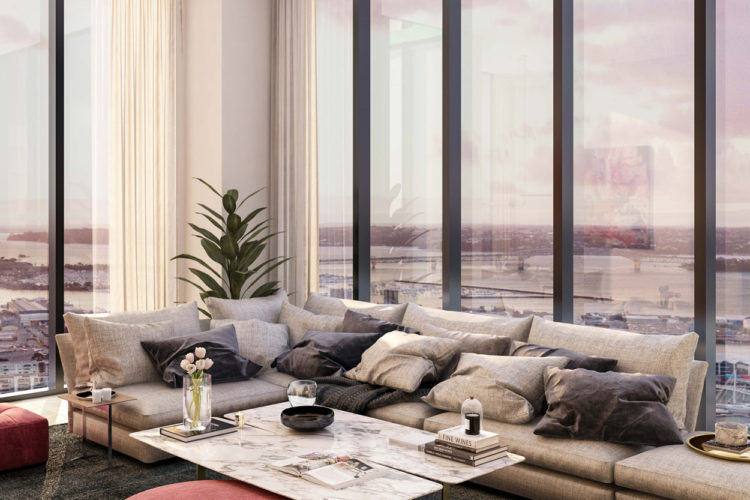 The original 1912 building has undergone a sensitive redesign by the team at Scott Carver Architects, who embraced in-built features like chevron timber floors and sweeping, full-height windows while imbuing each apartment with a decidedly contemporary, luxurious sensibility.
When the build is completed, apartment residents will enjoy a host of benefits, including round-the-clock concierge service, valet parking, a residents' lift and on-site gym facilities. Another exciting addition to the project is a dynamic hospitality offering, in collaboration with innovative international hospitality group AvroKO and its award-winning hospitality strategy and design studio Brand Bureau.
The result will be an enticing, all-day dining destination (for both residents and the public) with varied offerings to be found on different levels. The ground floor will house a neighbourhood cafe-meets-specialist bottle shop named 'Big Twin', with a menu of health-focused 'grab and go' foods, wellness beverages and local baked goods, as well as coffee and boutique wines. The bottle shop component will stock local bottled craft beers, biodynamic and organic wines, and ready-to-drink bottled cocktails.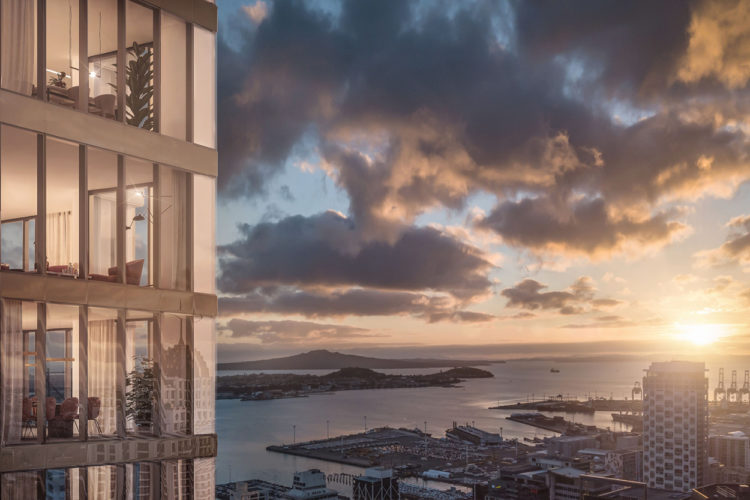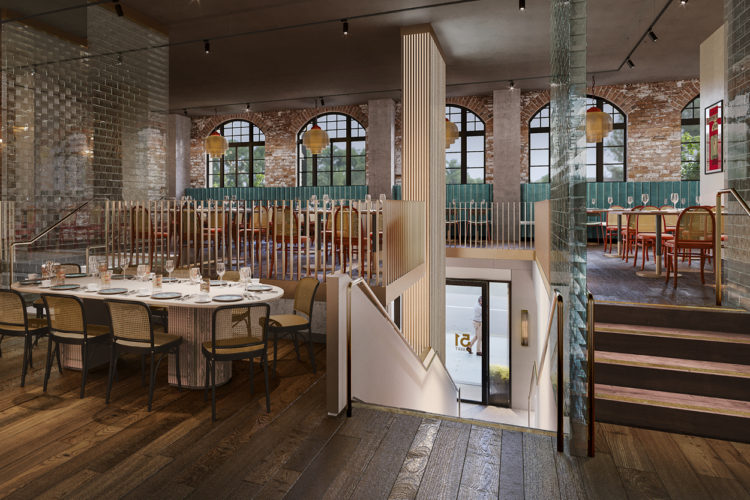 Should you be stopping in (or popping out from your apartment) for dinner and a drink, pan-Asian restaurant 'Motor House' will be found on the upper level, boasting the spicy, vibrant flavours of south and south-east Asia, while heritage bar and lounge '1912' will take up residence on the podium level.
Of the 31 apartments, 23 have now sold, with five of the 127-square-metre three-bedroom, two-and-a-half bathroom apartments still available. Both the 330-square-metre sub-penthouse (with three bedrooms, three-and-a-half bathrooms and parking for three cars) and the penthouse are still on the market. The spectacular penthouse is an exercise of utmost luxury; with three bedrooms, three-and-a-half bathrooms and parking for four cars, it is decked out in black engineered granite and natural stone materials. A butler's pantry, high-spec kitchen, walk-in wardrobes and 360-degree views of the harbour and wider city complete the bold architectural creation.
From its moment of completion, this building will be an iconic addition to central Auckland, creating a much-needed hub of activity and sophistication.
For more information, visit www.51albert.com.