n the history of mankind, only two private companies have ever succeeded in delivering satellites to orbit. One is Elon Musk's SpaceX, the other, Peter Beck's Rocket Lab. And on the evening of Sunday the fifth of May, the latter launched its sixth successful flight to put satellite number 28 into orbit, from its launch site on the Mahia Peninsula in Hawke's Bay. "It was a wonderful, wonderful launch," Rocket Lab's CEO and founder says enthusiastically. It's the day after, and I'm speaking with Peter Beck on what I can only imagine has been a day of celebration — Sunday's launch had been a particularly important one. "We had the U.S. Air Force as a customer," Beck explains, "the payload mass was really high and we had a lot of new technologies on board." But despite the high stakes and the fact that thousands of hours had gone into the launch, on the phone, Beck seemed eminently cool in a way I eventually came to recognise as his default mode. Calmly explaining that by succeeding in its latest mission of putting three new satellites into orbit, Rocket Lab had maintained its 100 per cent launch success rate, revealing an almost unprecedented statistic in an industry where, as the entrepreneur says, "you're fighting physics the whole time."
With his company, Beck is on a mission to deliver frequent, reliable and affordable launch services for small satellites, facilitating growth in an industry he sees as vital to the development of life on Earth. Explaining the huge potential of increasing the number of smaller satellites in space, Beck underlines the possibilities as everything from "global internet coverage… to better crop monitoring, to being able to monitor illegal fishing… so many things that make a real difference." The fact that satellites are shrinking in size is really just a reflection of the technological advancements of the last decade. "If you put a satellite on a table and started pulling it to bits," Beck articulates, "you would basically find everything that's in your phone." Looking at my phone, it was hard to imagine it whizzing around the Earth, suspended in the vast expanse of space, but in Beck's explanation, satellites shrinking down to the size of shoeboxes was an inevitability. Where he and Rocket Lab came in, was in facilitating their deployment into low Earth orbit at an unprecedented frequency. "We have the ability to launch from our Mahia site up to 120 times a year," Beck reveals, highlighting one of Rocket Lab's core benefits. "The launch vehicle offers the democratisation [of small satellites]," the entrepreneur explains, pointing to how his Electron rocket had been designed specifically to deliver small satellites to precise orbits on their own schedules (something that, until Rocket Lab's Electron rocket and the company's private launch site came along, hadn't really been a possibility). "You can't build these networks without a small vehicle," Beck says, "that is the key to unlocking all of the potential." With Electron, Rocket Lab has established itself as a pioneer in the new frontier of satellite deployment. Made entirely in-house by the company, Electron has opened possibilities for private companies, research organisations and governments to get satellites into orbit faster and more cost-effectively than with traditionally, large launch vehicles that launch infrequently and at 10 times the cost. Beck's foresight has created room for exploring previously unbroached possibilities and his groundbreaking facilities are turning those things into a reality.
Despite being an American company, (its official headquarters are in Huntington Beach, California) Rocket Lab has factory facilities and a launch site in New Zealand, and its founder is, of course, a New Zealander. Telling me, in his slight Invercargill twang (an 'r' sound that only another Kiwi could pick up on), how he founded Rocket Lab in 2006, it was a decision he explains as the culmination of his life-long fascination with space. "When I was very, very young," Beck tells me, "my dad would take me outside and we would look up to the stars. One time he pointed out a satellite to me, explaining that people had put it up there, and that the rest of the stars were suns, and that those suns could have other planets around them, and that those planets could have people on them." It was a moment Beck cites as having ignited his obsession with what lay beyond the Earth's atmosphere and marked the beginning of his journey into space.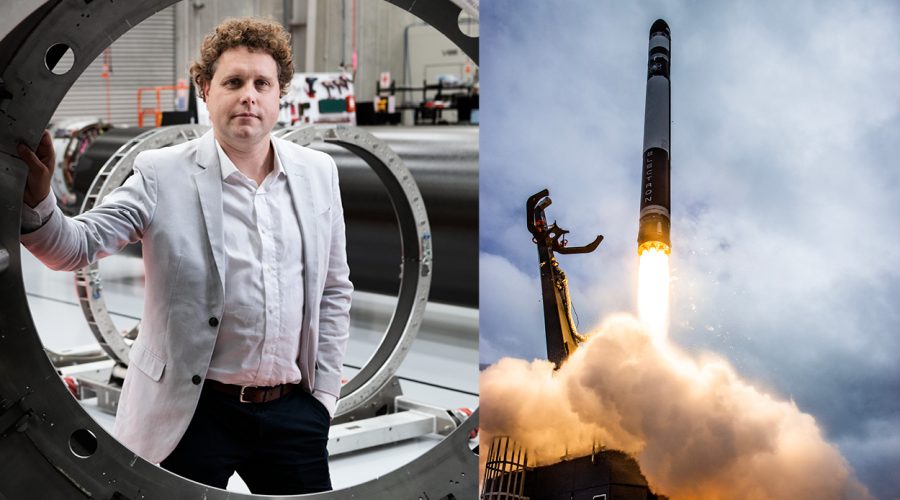 You might ask, as I did, how one equips oneself to face the complications of space with as much self-assurance and success as Beck has. For starters, he never lost sight of his vision, explaining how even in high-school (which was when he started making rockets, by the way) his career advisor had called his parents to tell them that Beck's aspirations were simply not achievable, and that really, he should aim for a career in engineering that was a little more grounded (literally) in reality. Refusing to let small-mindedness deter him (an ethos he maintains to this day), Beck decided to undertake a trade, starting an apprenticeship at Fisher & Paykel as a tool and die maker and honing his aesthetic sensibilities by spending time in the company's design office. From there, it was a string of jobs — one for a super yacht business where he learnt how to manage big projects, another for a government research lab where he learnt about advanced materials, structures and superconductors — all while continuing to build his own rockets on the side, that prepared him for the discipline he would need to build and run a company. "My plan was always to work for NASA or one of the big aerospace companies in America," Beck tells me, but when I realised that they weren't doing what I felt was important and that needed to be done, I came back to New Zealand and founded Rocket Lab."
Launching his first rocket into space in 2009 (making Rocket Lab the first private company in the Southern Hemisphere to do so) Beck tells me that it took a few years of building credibility in the industry before he could start calling on Silicon Valley investors to raise the nearly half-billion dollars needed to achieve his vision (an eye-watering sum). But his journey to reach the level of undertaking the successful launches he does now, was incremental. "Like any start up," Beck tells me, "it was a 10-year overnight success," and considering the numerous barriers of entry posed by an industry as vast and scientific as 'space,' the fact that Rocket Lab is not only launching its own Electron rockets but is launching them with consistent success from its very own site on behalf of customers as significant as NASA and the US military, almost beggars belief. "Space is incredibly hard," Beck says, delivering what is possibly the understatement of the century, "usually it takes a country of resources, energy, effort and finances to do what we've done… and history is littered with failure."
It isn't hard to imagine why so many, companies and governments alike, have failed in their attempts to achieve anything close to what Rocket Lab has. "Physics is always a bit of a pain," Beck chuckles, outlining how the nature of his work constantly teeters on the edge of what is scientifically possible. "Then from a regulatory standpoint," he continues, "before we even began we had to convince the governments of both New Zealand and the United States to sign a bilateral treaty and the New Zealand government had to get a whole new set of legislation passed into law, before creating a space agency." It's a series of exceedingly complex barriers to overcome, to simply be allowed to start a business, not to mention, as Beck reminds me, having to (once the laws allowed) find and build a launch site and a number of tracking stations around the world.
Walking into Rocket Lab's Auckland facility, it's the video feeds from these tracking stations that are some of the first things I see. Entering the Mount Wellington headquarters is an experience as close to what I can imagine stepping onto a spaceship would be. A sliding door gives way to a white corridor, ringed with red LEDs that leads to a black wall reading, 'WE GO TO SPACE TO IMPROVE LIFE ON EARTH.' In the foyer, the red LEDs continue, lining the black walls and floor in a futuristic glow. From behind a soundproof wall of glass, visitors are given a glimpse into an operations room that looks like something straight out of Star Trek. Rows of computers flickering with various formulas and designs sit in front of a wall of screens, some streaming live feeds from tracking stations in Cork and the Azores, others showing the footage from Sunday's launch and one with a world map that seemed to be tracing various satellites in orbit. On one wall, a timeline mural had been erected, chronicling Rocket Lab's journey from its inception to now, ending with the recent announcement of a second launch site being built at the Wallops Flight Facility in Virginia (also the site for many of NASA's rocket launches). In 2018, the timeline showed me how Rocket Lab had completed three successful orbital launches of Electron rockets with irreverent names like 'Still Testing,' and 'It's Business Time,' that, although eliciting a snigger from me, were undertaking some really very serious business (the third launch included 13 satellites for NASA). In 2017, the timeline read, 'Reached 1 billion dollar valuation and became a space unicorn.' Only a New Zealander, I thought, looking at the mix of incredible achievements and funny interjections on the wall, could approach the seriousness of space innovation with such a dry sense of humour. At the back of the room, I noticed a circular plaque that commemorated the opening of the incredible facility in which I was standing. On it, noted the date, October 2018, alongside the person who officiated the opening, 'William Shatner, a.k.a. Star Trek's Captain Kirk.' The plaque itself was even designed after the shape of the U.S.S. Enterprise (the TV show's iconic spaceship). Learning that Beck actually designed most of the facility himself, it made sense. Standing in the foyer I was struck by the amount of passion, dedication and undying belief that someone would need to have to make all of this possible. By simply seeing space, not as an insurmountable, unknowable entity (like most of us do) but as an exciting new domain filled with untapped potential, Beck really has gone boldly where no man has gone before.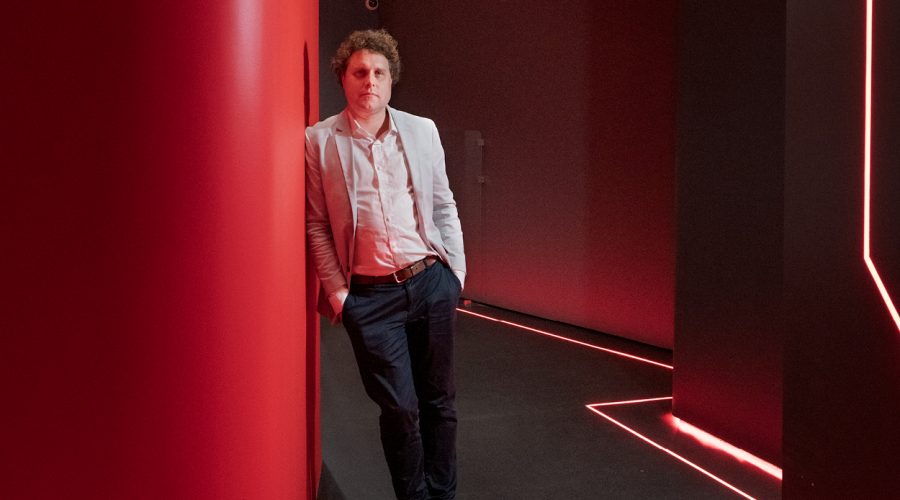 At its core, Rocket Lab's success reflects its founder's straight-forward approach and quiet self belief. He has a never-say-die attitude without any of the recklessness that usually accompanies that, which is part of the reason why, when you look at Rocket Lab's steady reliability against the media storm that often surrounds its competitors, it's Beck's company that stands out as a leader.
Part of this is due to his inherent, Kiwi nature, with Beck telling me how "New Zealanders are very fair and respectful in business." And it's true. We do have a reputation for conducting ourselves with integrity and possessing an understated drive that has served people like Beck exceptionally well professionally. But the businessman also speaks to issues he has noticed with the culture of entrepreneurism in New Zealand. Issues he is working to change. "We don't teach entrepreneurism in our schools," he tells me, "nobody aspires to be an entrepreneur in this country like you aspire to be a doctor or a fireman… nobody says to you when you're growing up, hey you can just follow your dream and do what you want to do — you can build a big company and do something that nobody has done before." So for Beck, what his success allows him to do is use the experience, knowledge and connections he has gained with Rocket Lab, to mentor Kiwi entrepreneurs who he says have "no shortage of wonderful ideas or innovation," encouraging them to approach their businesses with a big picture mindset. "I try to take really great New Zealand entrepreneurs and bring them onto the world stage where they can get proper funding and go big," Beck tells me. And normally, where I would have been surprised that someone as presumably busy as Beck would set aside time for such altruistic pursuits, by that point, I had learned not to be surprised by anything.
To me, Peter Beck is a leader in the truest sense of the word. When I asked him who some of his heroes were, he didn't skip a beat. "It's going to sound a bit cliché, but it's actually the team here," he says, signalling around him. "The shit we do is unbelievable, and I see time and time again where our engineers do modelling that other engineers and experts from some of the biggest aerospace companies in the world said wasn't possible… and our team works overnight and does it." Citing his team as the best in their field (and really, they are), it's clear that Beck's ability to attract global talent, and people with passion that equals his, will ensure Rocket Lab's success well into the future. "I guess I'd like to leave a legacy for humanity, really," he tells me in the same straightforward tone he'd probably also use to say "I guess I'll go to the supermarket now." But that's exactly what he's doing by redefining our access to space and pushing the boundaries of possibility. "That's the one thing space can do," he explains, "if you can deploy infrastructure on orbit, you get the opportunity to affect millions and millions of peoples lives… Really, I'll call it a success if the world we live in, in five years time, looks very different from this one. That's where I'll call a win."
To read more about Peter Beck's incredible story, pick up a copy of the latest issue of Denizen magazine, out now. Or click here to subscribe.
Image credit: Alistair Guthrie