Homegrown hero Taika Waititi is taking a break from directing to put his feet up with a good book, along with some close friends, who he admits, just so happen to be some of the biggest names in entertainment and even royalty.
In an effort to raise money for charities assisting those impacted by Covid-19, Waiti is reading Roald Dahl's delicious classic James and the Giant Peach. On the author's YouTube channel.
While children are sure to get a kick from James's legendary adventures, grown ups get to gawk at the bookshelves and backdrops of stars such as Cate Blanchett, Chris Hemsworth, Meryl Streep and Benedict Cumberbatch (holed up in NZ), as they zoom on in for readings for the 10 episodes of James and the Giant Peach with Taika and Friends.
Many of the actors can be found on the end credits of Waiti's directing work on the Marvel Thor franchise and Oscar-winning tearjerker JoJo Rabbit but the appearance of Camilla, Duchess of Cornwall, in a recent episode was a surprise piece of casting.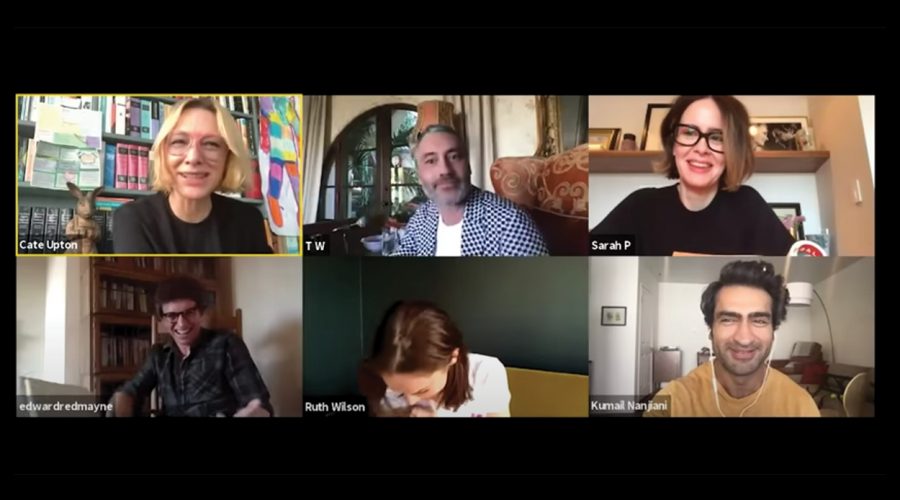 "I hope this campaign will raise vital funds to support those most in need at this very challenging time—as well as helping families and children currently in lockdown to find a moment of comfort through the joy of reading," the Duchess said.
The YouTube series is homework for Waiti who is also preparing to write, direct and executive produce two animated series based on Dahl's classic Charlie and the Chocolate Factory for streaming service Netflix.
"Being an adult child myself and having read James and the Giant Peach to my girls multiple times, I'm excited to be able to partner with my friends, the Dahl team and Partners In Health and re-tell this story to help those most in need right now," Waititi said.