There's something magical about stumbling across a deserted beach, lake or waterhole. Tranquil, secluded places where (if you're lucky) your only company is the echoing bird calls from the surrounding trees, secret swimming spots are something to be cherished. After sharing a few of our favourites a little while ago, we thought it time to update our list and let you in on some more of our top, isolated spots.
Lonely Bay, Shakespeare Reserve, Whitianga
Located in the Shakespeare Cliff Reserve, a short five-to-ten-minute walk down from the track car park sits Lonely Bay — a breathtaking spot surrounded by pōhutukawa trees and far more private than its often-busy neighbour, Cooks Beach. To get to Lonely Bay, drive to the end of Cooks Beach, turn right up a steep gravel road to Shakespeare Scenic and Historic Reserve and park in the area on the right, near the top of the road.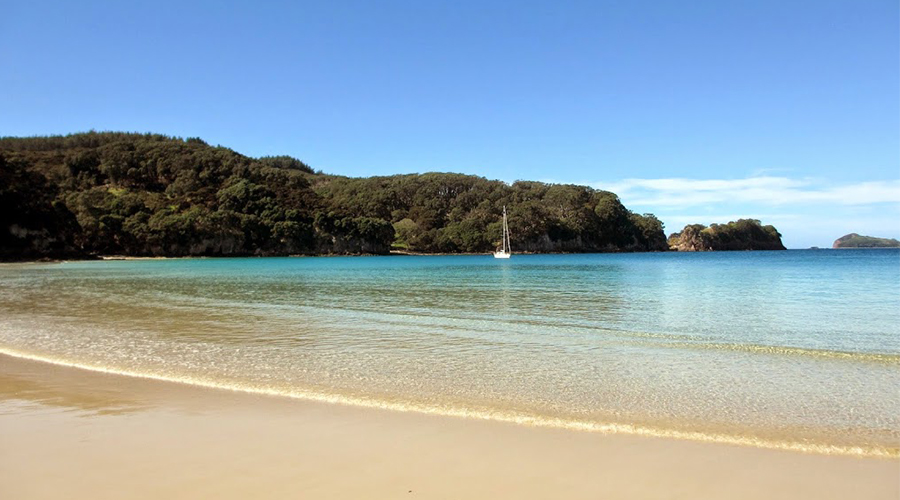 Peachgrove Bay, Great Mercury Island
Though you will need a boat to reach this idyllic bay, your hard work will pay off in spades. Sheltered by thick pōhutukawa covered hills, the crystal clear, turquoise waters are almost tropical and are clear down to four metres. A short walk from the beach, there is also a freshwater river that runs from the beach to a delightful waterfall and swimming hole.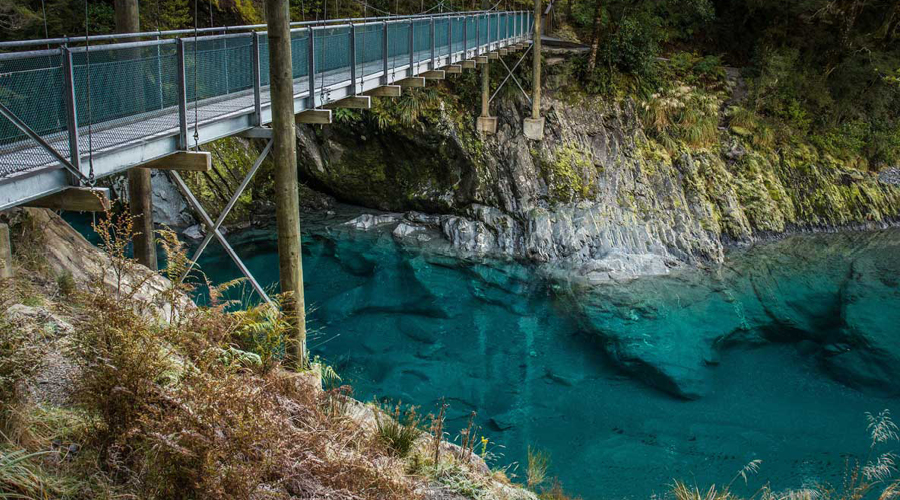 Blue Pools Track, Makarora River, Mt Aspiring National Park
An hour from Wanaka lies the Makarora River where you can wander through native forests and over swing bridges to reach the pristine Blue Pools, which are as blue as the photographs promise. The river runs clean from the nearby mountains in Mt Aspiring National Park, making it the perfect place for a (very) refreshing dip.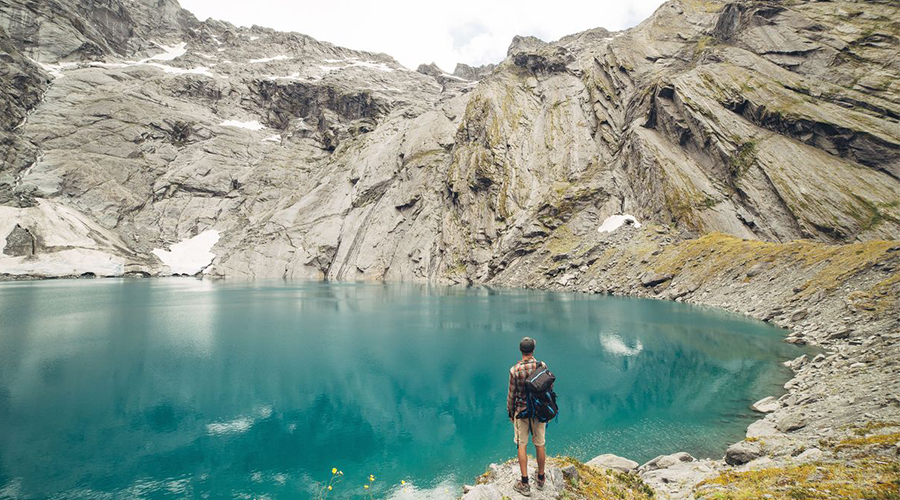 Lake Crucible, Mount Aspiring National Park
A plunge into this alpine lake is exhilarating, to say the least. Dotted with icebergs and found at the top point of Wanaka's Gillespie Pass Circuit (a 58-kilometre loop hike that takes between three to four days to finish) this dip might take some courage and perseverance, but we can assure you it's worth it.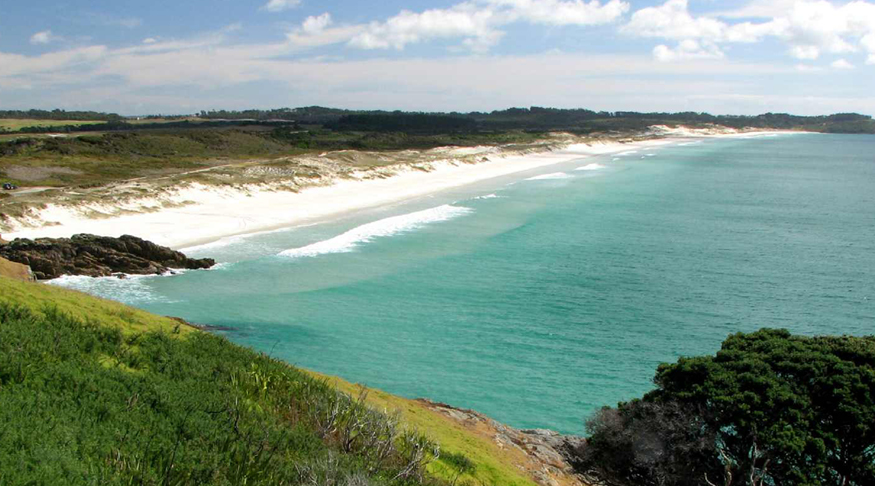 Puheke Beach, Doubtless Bay
With nothing but the great sweep of the coast, the white stretch of sand and the undulating sand dunes for company, Puheke Beach on the Karikari Peninsula is the perfect spot for some crowd-free relaxation. To get there, turn off the State Highway 10 onto Inland Road leading to Maitai Bay and follow the road signs.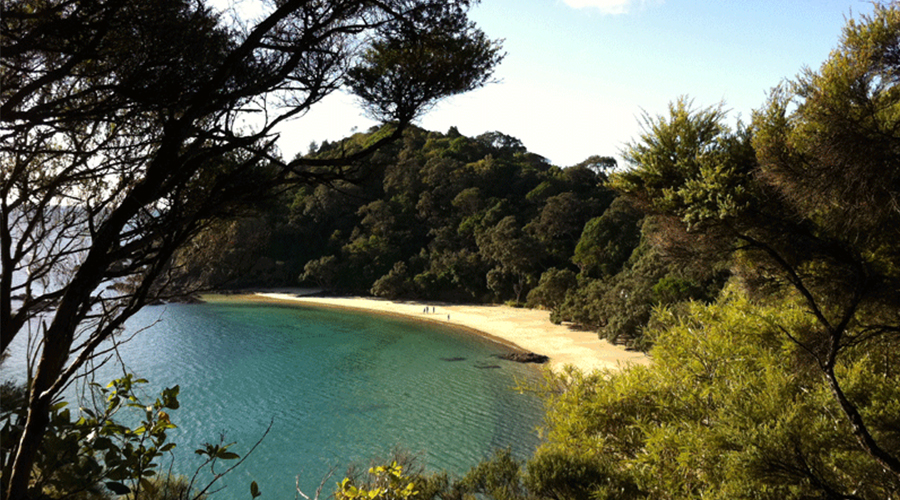 Whale Bay, Matapouri
An exquisite spot for snorkelling, swimming or a day of sunbathing, this white sand beach surrounded by bush is accessed only by foot. Park up in the Matapouri Road car park and follow the track down.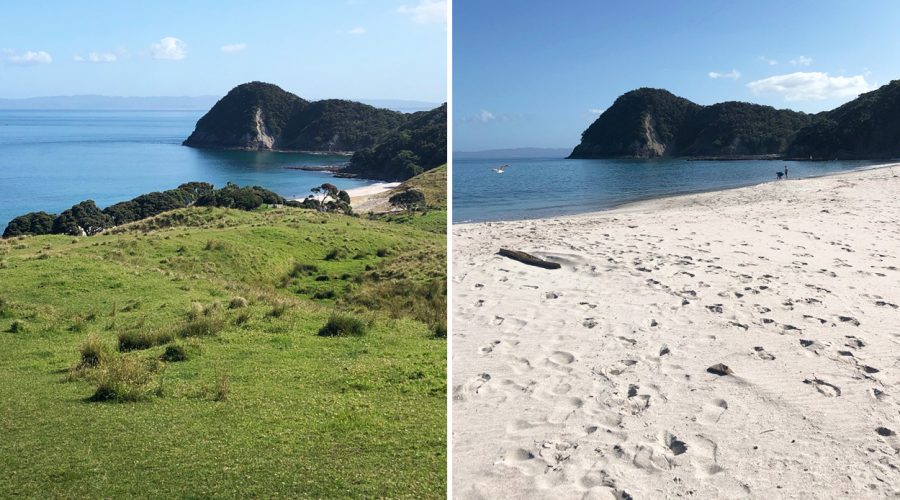 Smugglers Bay, Bream Head Scenic Reserve, Whangarei Heads
Drive around three hours from Auckland and you'll reach the Bream Head Scenic Reserve, offering a number of walking tracks. Park at the Urquhart Bay car park and wander across beautiful farmland to reach Smugglers Bay. The white sandy beach is surrounded by lush greenery and is the perfect spot for a picnic and a refreshing dip.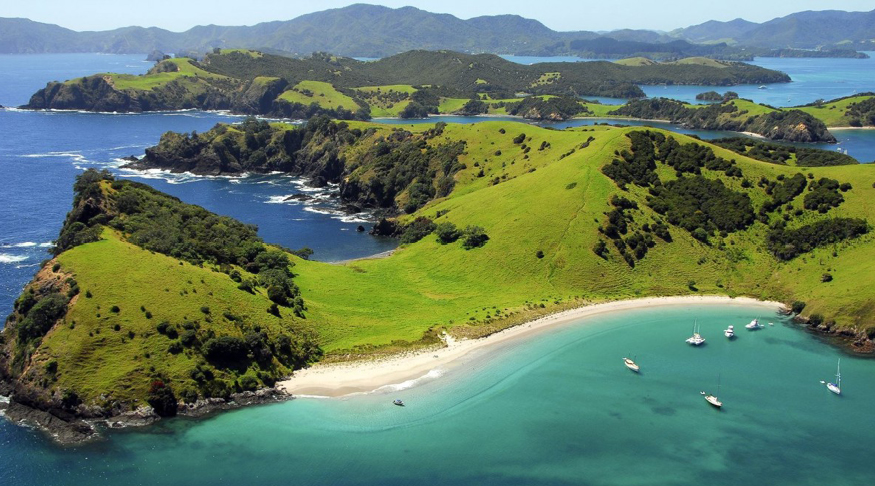 Waewaetorea Island, Russell
Crystal clear, turquoise waters surround this stunning island, and with plenty of captivatingly beautiful, secluded beaches, too — there's a good chance you'll have this place to yourself. Waewaetorea Island can only be reached by boat.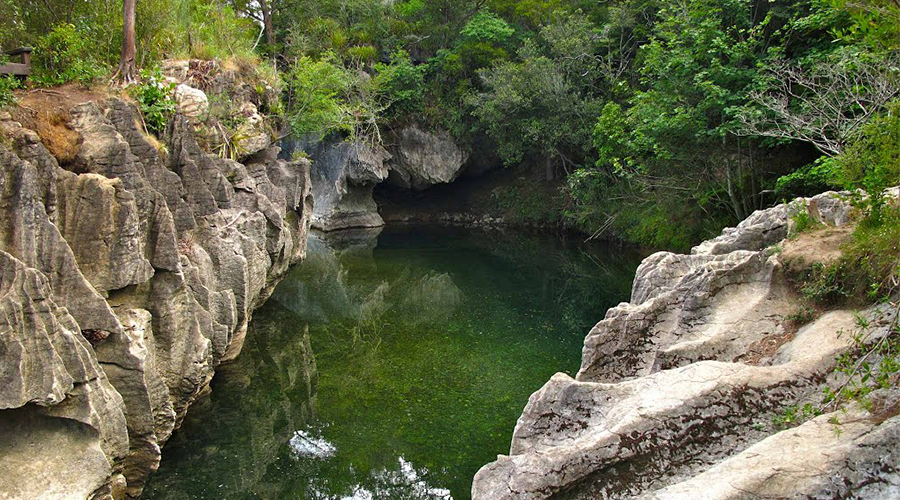 Paynes Ford Tramline Track Pools, Golden Bay
A beautiful walking trail that follows an old tramline that was once used to transport timber, the Paynes Ford Track is dotted with a number of superb waterholes. An easy hour-long round trip that allows dogs (on leash), you'll find the entrance at 1886 Takaka Valley Highway, State Highway 60.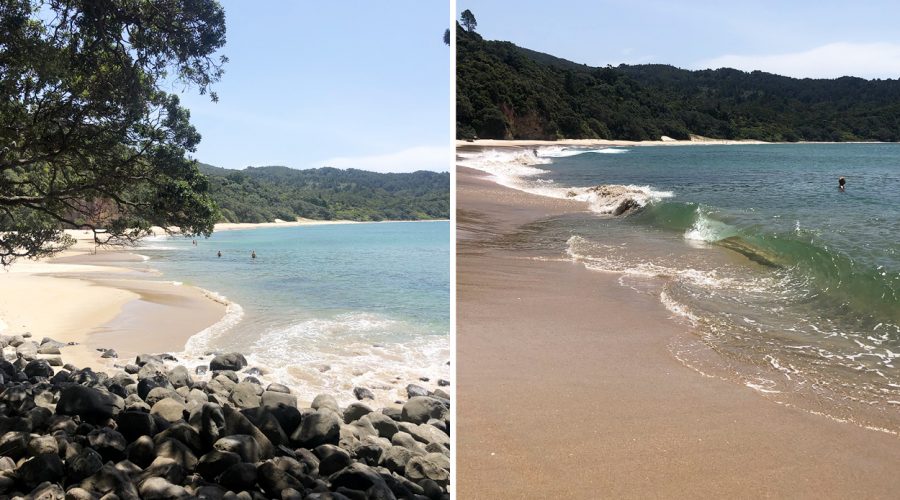 New Chums Beach, Whangapoua
From the car park at the north end of Whangapoua Beach, cross the stream and walk along the rocky shoreline and over the headland to reach New Chums Beach — a stunning secluded treasure in the Coromandel.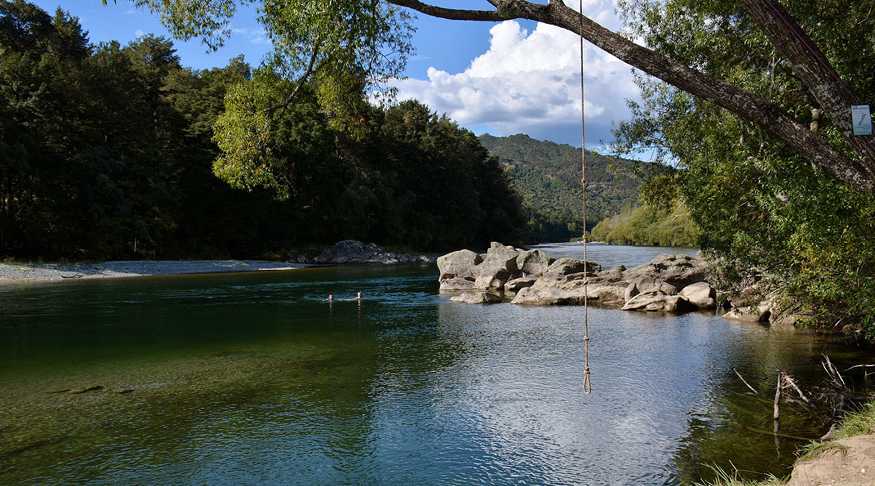 The Eel Hole, Murchison, Tasman
Don't be put off by its nickname; this local waterhole is the perfect summer swimming spot — rope swing and all. To reach it, follow the road north of Murchison town for 1km then turn left onto Riverview Road, continuing past the holiday park until you hit the Buller River.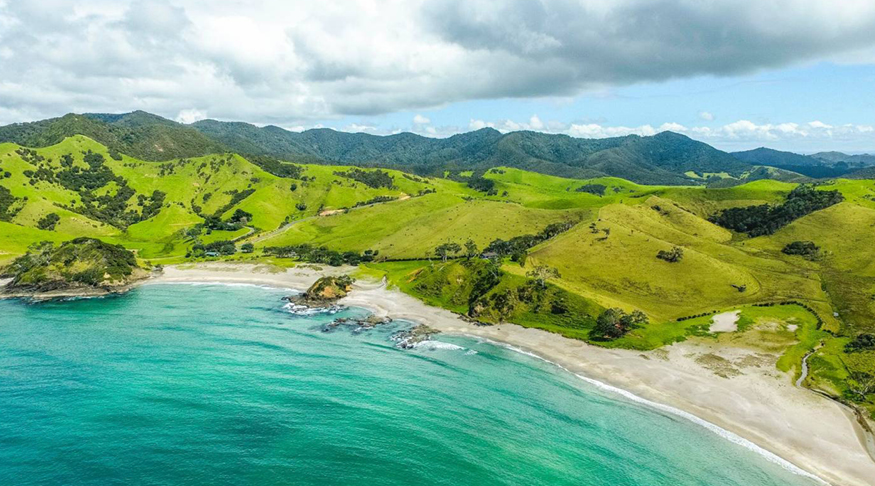 Elliot Bay, Bay of Islands
Located just out of the Bay of Islands you'll find this privately-owned stunning white sand beach with punchy fun waves, ideal for surfers looking to beat the crowds. Head north on Western Hills Drive, State Highway 1, turn right onto Russell Road before turning right onto Rawhiti Road and continuing round to Elliot Bay. Cross the private property to access the beach and pay your way via the honesty box.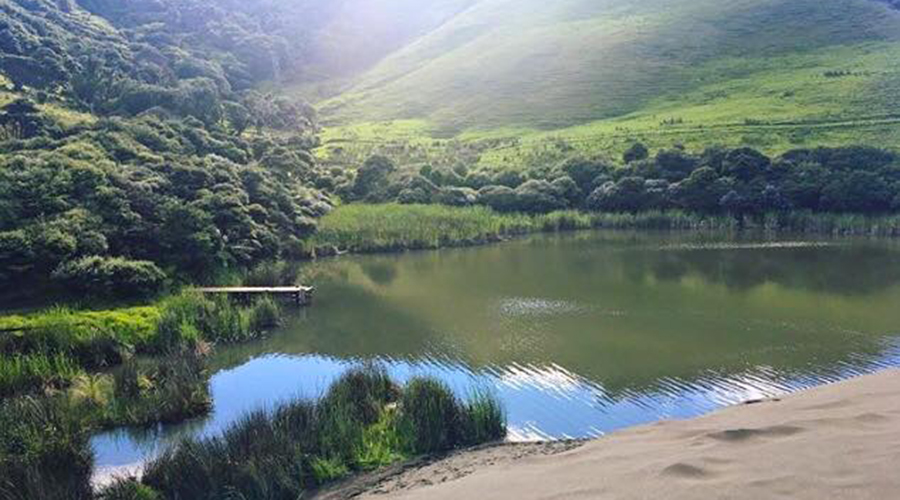 Lake Wainamu, Waitakere, Auckland
Inland from Te Henga / Bethell's Beach, Lake Wainamu resides with its sweeping black sand dunes and picturesque surroundings. Park up at the Lake Wainamu car park on your left, a little before you reach the main Te Henga car park, and follow the stream/path to this freshwater lake. You'll want to take your shoes off for this, as you'll be walking through water (the stream itself is the path), however make sure you have slides or footwear that's easy to slip on as that black sand can be scorching. From the car park to the lake takes about 30 minutes, so make sure you take everything you need to park up lakeside for as long as you want.