When hitting the slopes we suggest you steer clear of the below.
This ski season, make the most of your alpine adventure with an unwavering indifference to others. Today's mountain etiquette can be simply employed through blatant disregard. Once fresh powder has finally arrived, prepare to collide (most likely head or rear first) with a varied calibre of mountain-goers. Here are a few breeds to take note of…
Gypsies
Low-intermediate or advanced beginner skiers who are completely oblivious to their surroundings. Utilising the entire width of the slope, they attack it with complete randomness. Usually females aged 30-60, examples can occasionally be found in other demographic categories. A typical path they might take down (across) the slope would involve a right turn, right turn, right turn, left turn, right turn, sudden stop, look at you as if they see you, and then turn directly into your path.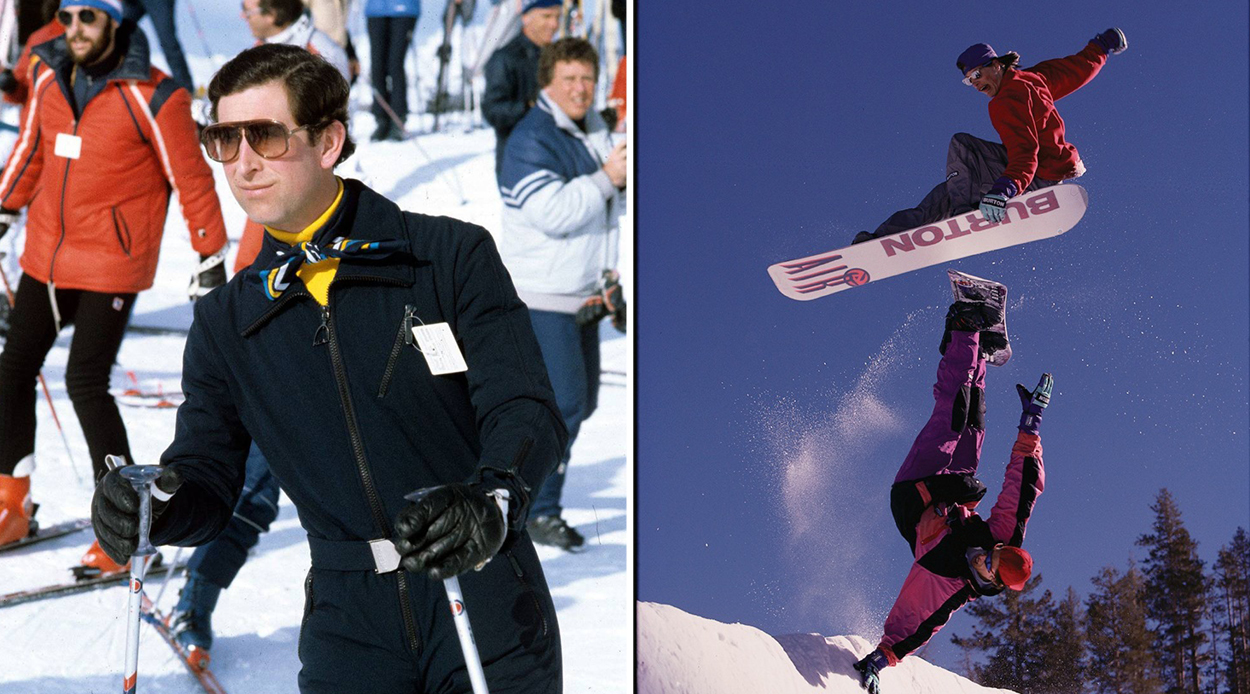 Nostalgians
Generally of an advanced ski level this category has been owning the piste since they donned nappies. Nostalgians will share erroneous mountain history, their family history and even medical history to anyone who should be so unlucky as to share a chair lift with them. After an initial encounter there is no avoiding future conversions, Nostalgians can sniff out a familiar ear to chew off with the tenacity of a truffle pig.
Spontaneously Combustible Family Units
Usually led by an overly confident adult family member, these groups can range in size from four up to twelve and encompass a variety of ages and skill levels. Give them a very wide berth as they are known to be explosive at freezing point.
Ski Zombies
Usually very tall, lanky teenage males with oversized pants and sweatshirts who always wear mirrored goggles and their helmets tipped back, never use poles, and float around emotionless. Sometimes they will hit a rail but only with the least amount of effort possible. They never look at anyone or speak – even with their friends, and are prone to wandering into your path at a slow and infuriating pace.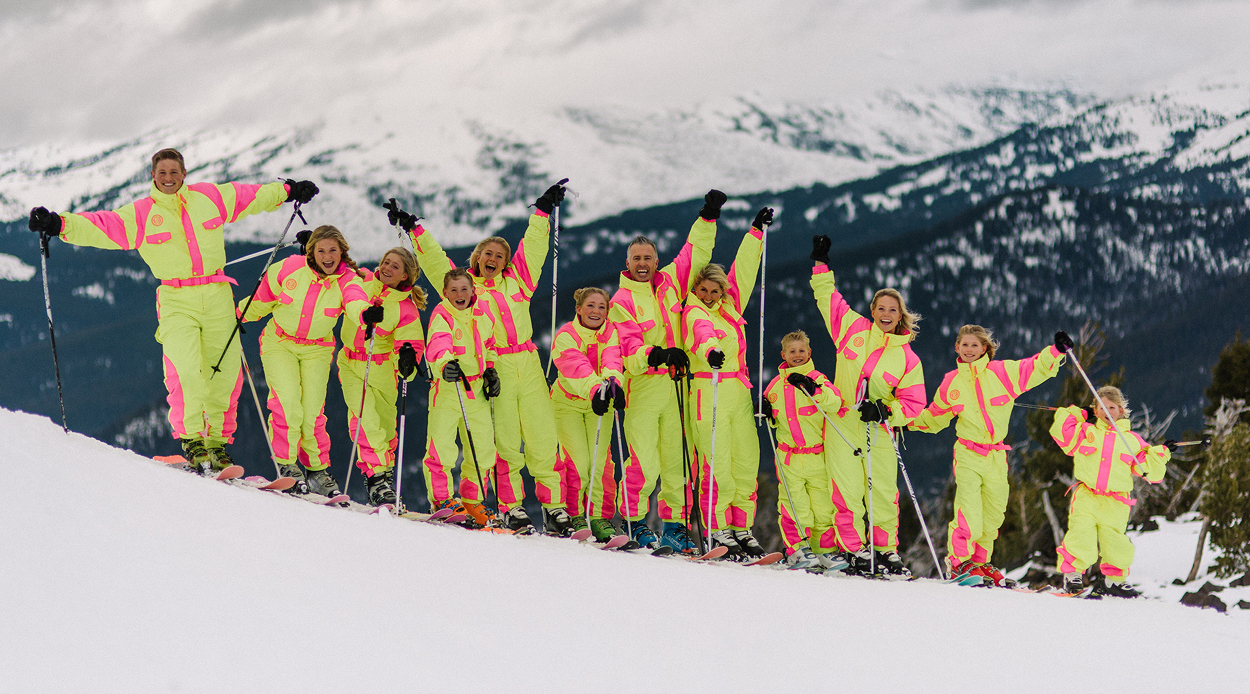 Shufflers
Skiers who stand in the lift line with their poles planted in the ground shuffling their skis back and forth recklessly. Shufflers have the apparent aim of damaging your 'hardgoods' (equipment), but in reality have the bothersome affliction of being unable to keep still.
Placeholders
Those who choose to wait for their companions between the scanner and the chair, partly pulling to the side but not entirely out of the way. Placeholders cause confusion and waste time and when possible should be scowled at.
Snowboarders
All of them. A varied group who have a tendency toward clothing two sizes too big and are attached to a single board. Snowboarders will constantly annoy you and get in your way. Not to be confused with mono-skiers, as below. This group has no grounds for their blanket disdain of all skiers and as such should be punished. Do so by gliding past them with a glance and a wry smile as they: a) struggle to reattach themselves to their board after a chairlift, b) struggle to keep speed as they traverse a flat and narrow cat track, c) struggle to make their way through a collection a moguls and d) struggle to recover aftercatching an edge caught on a friend's Go-Pro.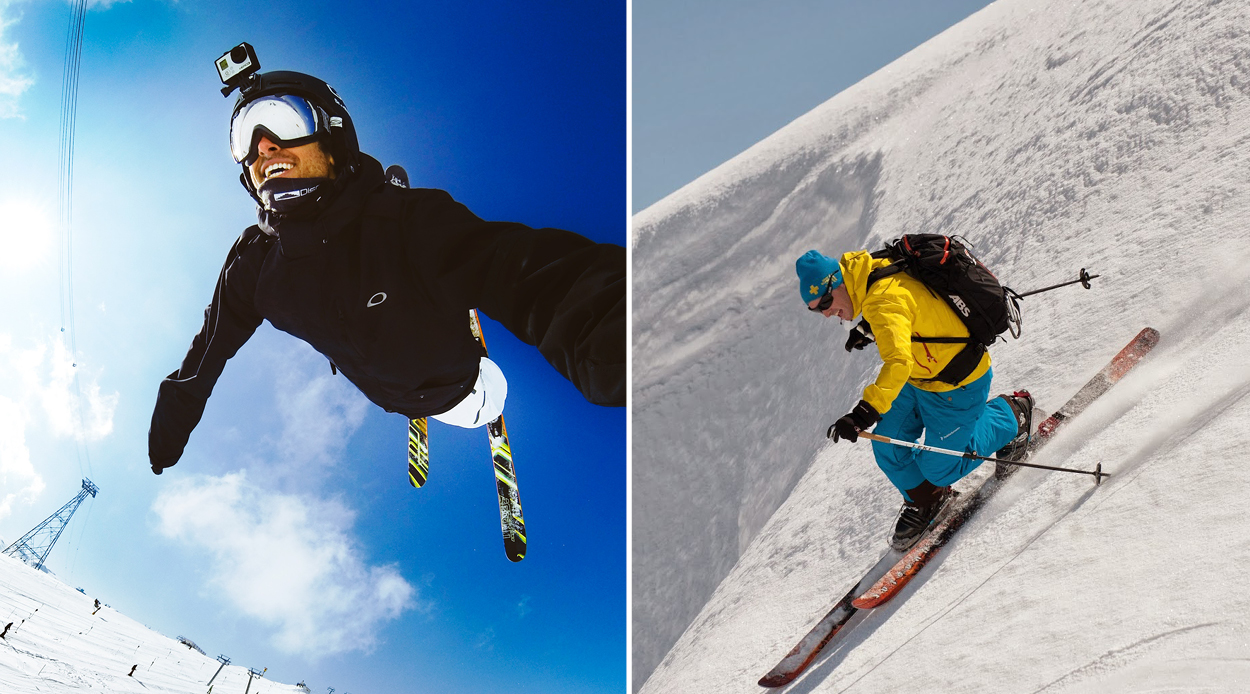 Mono-skiers
Skiers attached to one ski. Tell them to find a lake, or get another ski.
Tele-skiers (Telemarkers)
A group of arrogant show-offs who prefer free heel skiing, a form of downhill skiing using bindings where the boot is attached only at the toe. This group is most often donning the latest in Euro-steeze ski gear which this season includes colour blocking turquoise, orange, purple and lime green (seriously).
GoBros
Guys who are taking their GoPro-ing far too seriously. They will do whatever it takes to get the perfect shot regardless of their own safety, your safety, or your line down the mountain. They are most often seen awkwardly holding their GoPro on the end of a short ski pole, following it down the mountain like a snake following its charmer. True go-bros will also have a go-pro permanently attached to their head, even while taking a break for lunch. Some may even have a third at the back of their head. No one will ever care to watch any of their videos.