Whether you're after inspiring conversations, cooking tips, belly laughs or want to explore big tech, these are the podcasts to add to your playlist, pronto.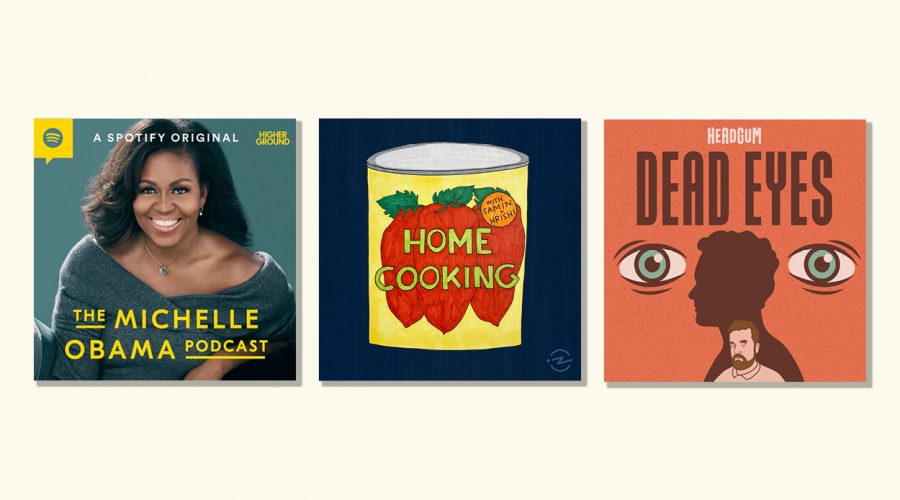 The Michelle Obama Podcast
Michelle Obama is beloved for the way she engages with people in a refreshingly real, and disarmingly honest way. So it was hardly a surprise when the former FLOTUS announced her eponymous podcast series — the perfect medium for a woman whose super power seems to be human connection. Revolving around conversations Obama has with her inner circle, the podcast is engaging and deeply thoughtful, as its host addresses the relationships and people that have shaped her life starting with her husband, former US President Barack Obama.
Home Cooking with Samin Nosrat & Hrishikesh Hirway
The author of Salt, Fat, Acid, Heat brings her culinary know-how to a new podcast with Hrishikesh Hirway, where the two provide plenty of inspiration to get creative in the kitchen.
Dead Eyes
Actor/comedian Connor Ratliff sets out to address, in hilarious form, an event that has haunted him for years. Why had Tom Hanks fired him from a minor role he had in 2001's Band of Brothers? Was it something to do with Hanks' comment that Ratliff had 'dead eyes'?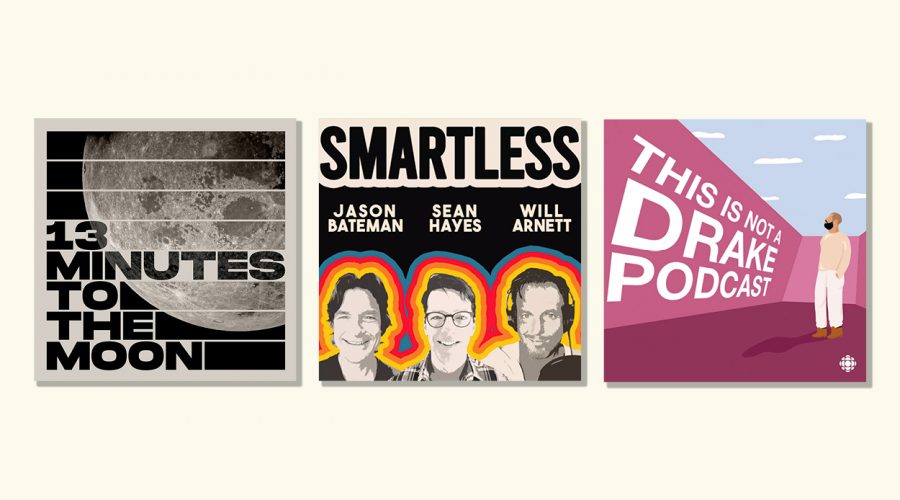 13 Minutes to The Moon
This podcast delves into the fascinating stories behind NASA's moon mission (and shows how close it came to failing). It definitely captures the imagination.
SmartLess
Led by Will Arnett, Jason Bateman and Sean Hayes, this new podcast comes with some serious comedic pedigree. Every week, one host will introduce a mystery guest to the other two, resulting in a series of improvised and hilarious conversations with a raft of well-known guests.
This is Not A Drake Podcast
Despite addressing seminal moments in rapper Drake's career, this podcast isn't really about him as much as it's about breaking down the history and evolution of hip hop in Toronto, and delving into the lesser-known circumstances that allowed an artist like Drake to come to the fore.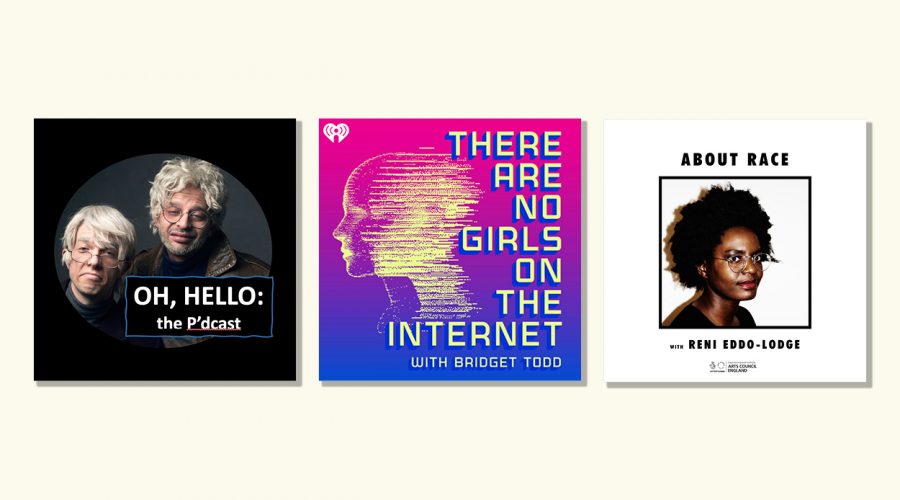 Oh, Hello: The P'dcast
Helmed by funnymen Nick Kroll and John Mulaney as their characters from Oh Hello on Broadway, this podcast centres around the life and death of Princess Diana and the lives and loves of Gil Faizon and George St. Geegland, two fictional elderly gentlemen from the Upper West Side of Manhattan.
There Are No Girls On The Internet
Taking on 'tech bros,' Bridget Todd explores how women and minorities were actually the ones behind the rise of an industry that is still largely run by white men, and how there should be a pushback against major tech companies claiming to be 'neutral' online.
About Race with Reni Eddo-Lodge
From the bestselling author of Why I'm No Longer Talking To White People About Race, this podcast takes the conversation further, discussing with some key voices how history has informed the politics of today.