Zoë Robins is in her apartment in Smíchov, looking across the river to the main centre of Prague. It's dark over there — due to the opposite time zones. Far from the shores of the Coromandel she visited this summer, she got up to work in negative two degrees this morning. "It was quite a shock to the system," she relays over Zoom.
Playing Nynaeve al'Meara in Amazon Prime's ambitious adaptation of The Wheel of Time, sometimes she feels a world apart. With the show based on a series of 14 fantasy novels by Robert Jordan, the actor is aware of the perils of her own adventure. Many watchers have come of age with the lead characters like her — something she was acutely aware of when she first stepped on the enormous, sprawling sets built to transport even the most exacting fan of the fictional universe in 2019.
After six weeks of boot camp, including learning to horse-ride, Robins was ready to go head-to-head in an early scene with Rosamund Pike. She plays a magical noblewoman Moraine who is searching for 'The Dragon Reborn', who is believed to save the world, and who could be Nynaeve.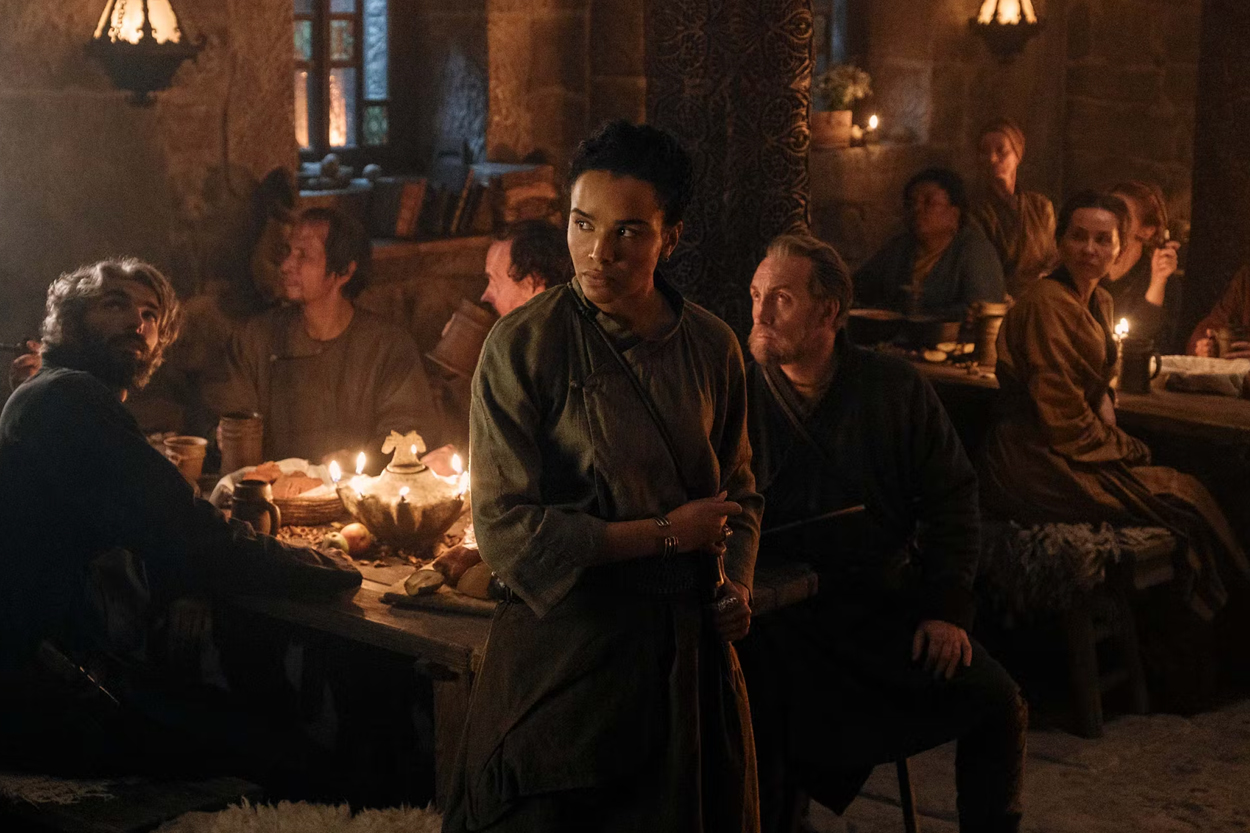 Surviving for season two, Robins is settling into her role, and picking up archery with the stunt team in her downtime. The Wheel of Time is Amazon's bid at Game of Thrones success (with each episode setting Jeff Bezos back around US$10 million). A discernible difference is it's set in a realm where magic is mostly wielded by women and a diverse cast. It's an important element to Robins, who finds success in meaningful work that holds its own quiet power. "We forget how much we rely on stories in society, and how they help reflect the world back onto us," she says. "I'm part of something that has the possibility of changing people's lives and making an impact in whatever way, be it big or small."
Even before filming began, Robins and her crew were given the agency to help build their characters — including being part of dress, hair and makeup conversations. "It was a magical kind of escapism."
Nynaeve is known to be self-assured, compassionate and selfless — all characteristics Robins is growing with. "In order to play someone of her energy, I've had to believe it too," she says. "Stepping into this crazy world and recognising how significant my part was in it all, I had to lean into the fact that I'm worthy of being here."
Both Robins and her character have also had to learn to let go of any semblance of control on their respective quests. With Covid delaying filming processes, and making it hard to get home, the crew have become their own kind of family.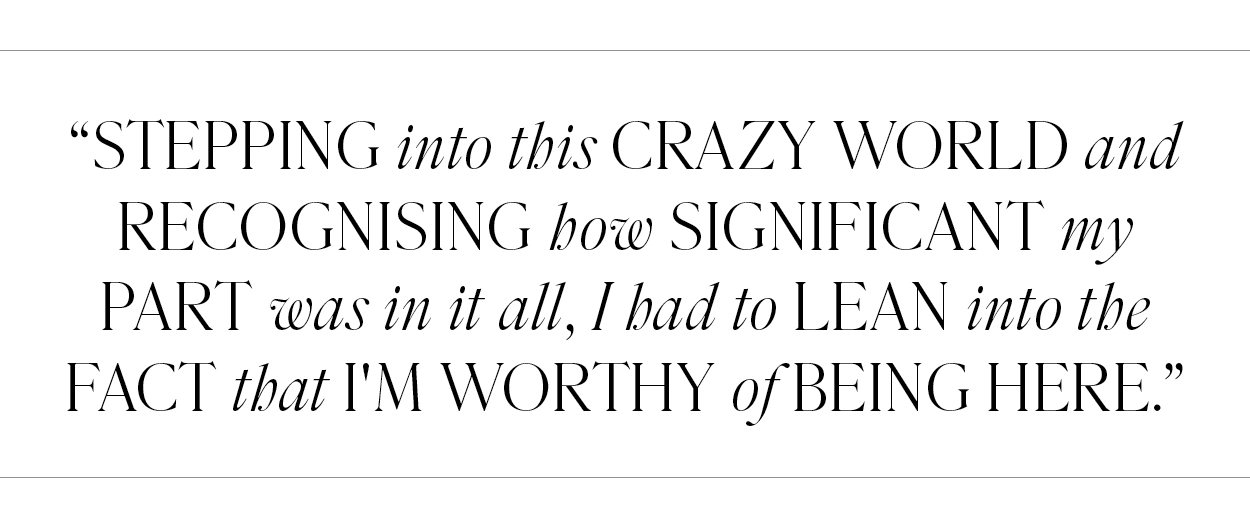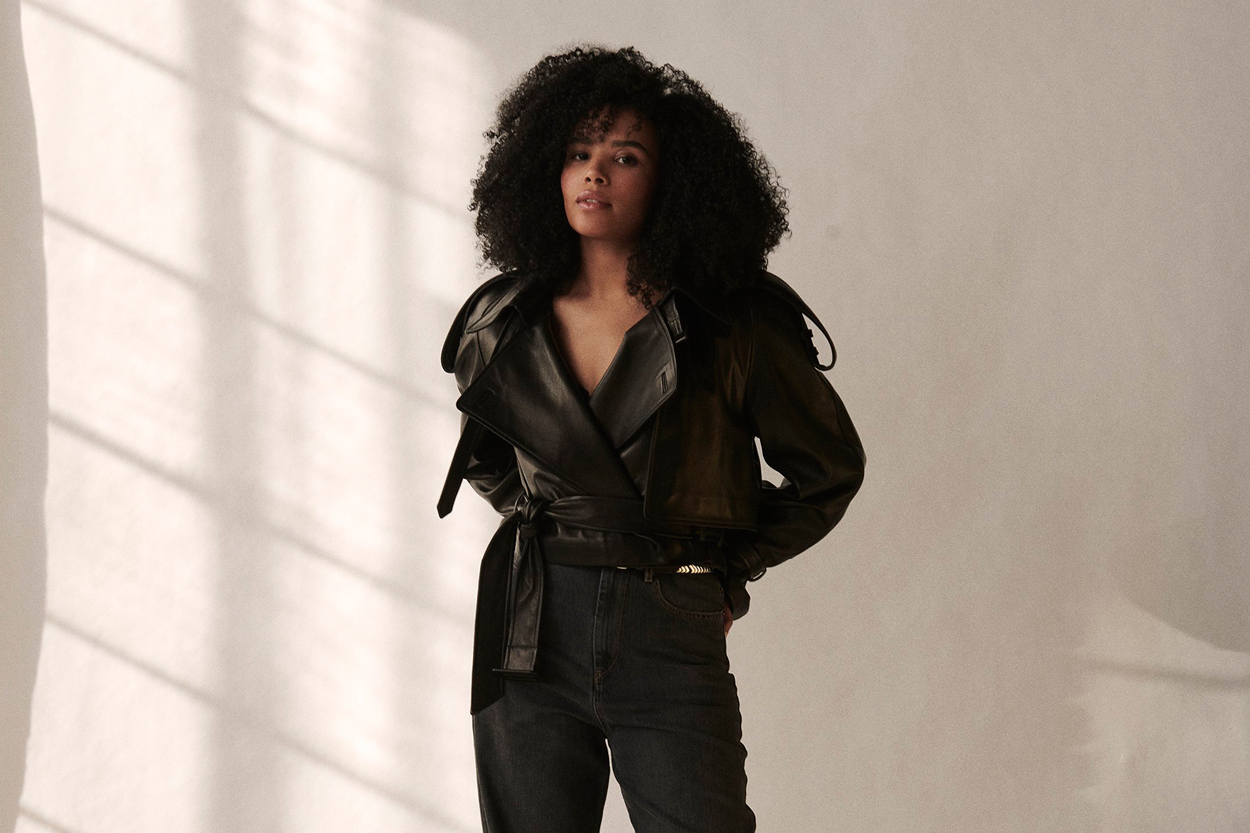 Surrounding herself with like-minded and passionate people, as well as defining success on her own terms, has assuaged the uncertainty. Being a New Zealander has also helped the actor keep a level head. "My upbringing and who I surround myself with at home has meant that I can feel a little bit more relaxed and content with how my career has panned out," she says.
Robins was brought up in a loving Lower Hutt home, by her mother Bridget. At the age of 10, she had what they call in showbiz a 'lightbulb moment' while watching TV, and she shortly landed her first professional job at 12. Once out of school, she moved to Auckland for The Actors' Program in 2014. Like many plucky local actors, she took on roles in The Power Rangers and Shortland Street — before starring in Netflix's Black Christmas and Regina King's The Finest.
In her latest work, she strives to bring out the truth in her acting — something that can be especially challenging when on such an intense set as The Wheel of Time. "We're not doing it on a green screen, we're going through very similar emotional beats as our characters," she says. "Things definitely take a toll on you, so looking after yourself is really important."
If season three is given the go-ahead, Robins will be spending more time in the Czech Republic as her epic on-and-off screen adventure continues. She's also looking forward to coming back home for a break, and getting involved in more film work. "I want to continue to do good work with good people," she says of her overarching goals.
All in good time.