Some say reading is a lost art, but how could it be when the calibre of new books coming out is so high? These are our top fiction picks.
Real Life by Brandon Taylor
The story of a young, Black, Queer man who moves from Alabama to attend a mostly-white, mid-western university, Real Life is the searing, partly autobiographical debut by Brandon Taylor that asks: what is real life?
Luster A Novel by Raven Leilani
Another stunning debut, this widely-acclaimed razor sharp and darkly comic novel follows a young woman navigating uncertain worlds as she falls into her art at the same time that she finds herself embroiled in someone else's open marriage.
Such A Fun Age by Kiley Reid
With a narrative underpinned by race and privilege, this story unfolds from an unfortunate event in which its protagonist Emira, a young, Black babysitter, is accused of kidnapping the white child she was hired to watch, setting her and her influential employer on a complicated journey of discovery.
Death in Her Hands by Ottessa Moshfegh
After discovering an ominous note about the murder of a woman named Magda, an elderly widow is shaken. With no evidence and no clues, the protagonist's obsession with imagining what happened starts unveiling truths in the real world. Masterfully and provocatively told, this haunting tale is a study in suspense.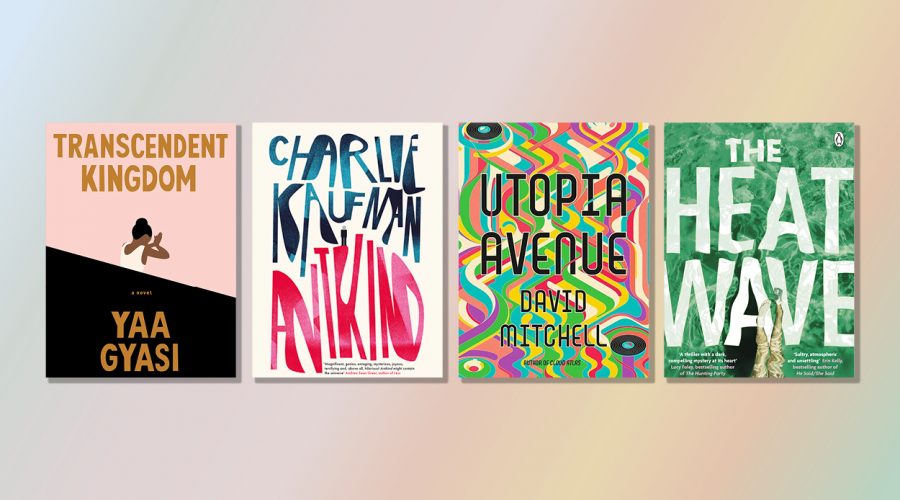 Transcendent Kingdom by Yaa Gyasi
Love and loss, addiction and redemption frame this poignant novel. Following the story of a family that has moved from Ghana to Alabama and the traumas they have carried with them through generations, this bold narrative takes us on a journey into the hidden heart of contemporary America.
Antkind by Charlie Kaufman
From the Oscar-winning screenwriter of Being John Malkovich, this stellar debut tells the story of a neurotic film critic who stumbles upon what he thinks is the greatest movie ever made. He is the only one to have seen it when the sole copy is destroyed, setting him on a journey to remake its magic. A richly-layered story, Antkind cuts to the heart of the human condition.
Utopia Avenue by David Mitchell
Following "the most curious British band you've never heard of," the latest work from David Mitchell traces the rising star of a fictional band in London in the 1960s. From riots to revolutions to the hedonistic culture of this infamous era, Utopia Avenue is a rich coming-of-age story that celebrates the power of music.
The Heatwave by Kate Riordan
A mysterious dead girl, family secrets and scorching heat collide in this sultry and gripping mystery novel set in provincial France in the 90s. Who was Elodie? What has Sylvie been hiding about her daughter? And why does something feel off in the small town of La Reverie? Don't expect to be able to put this one down.