Neil Finn OBE is a golden thread in the fabric of New Zealand's musical legacy. Not only a national treasure, he's an international music icon with a career that spans over four decades, the evolution of which shows no signs of waning. From Split Enz to Crowded House, his solo projects, collaborating with his talented family and, of course, playing with Fleetwood Mac, the 62-year-old's luminous career has seen myriad variations.
The latest iteration sees a new chapter for beloved band Crowded House, with the announcement of a ten-date, nation-wide New Zealand tour in March 2021, and the release of the group's first new music in over a decade. Having returned to the homeland from Los Angeles with his family, Finn will be joined by fellow Crowded House founding member Nick Seymour for the tour, as well as producer and keyboardist Mitchell Froom, and Finn's sons – guitarist and singer Liam Finn and drummer Elroy Finn.
A true visionary, and a creative dedicated to his craft in every new iteration, Neil Finn shares learnings from his years spent delving deep into the "mystery of music", and gives some insight into the man behind the melodies.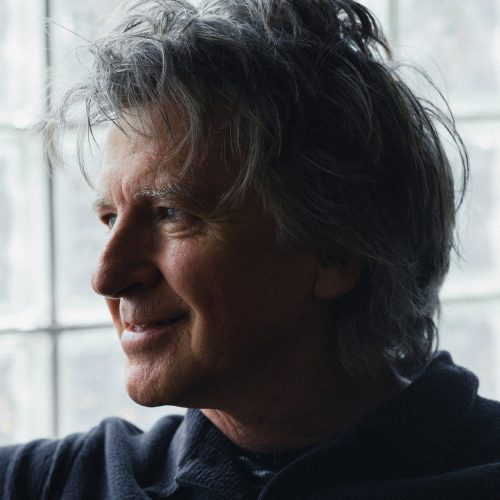 There's something about being away from your normal environment that's quite healthy for making music I think. You have less distractions from the layers of interactions you have with the world.
The deep mystery of music is endlessly fascinating, and I'm super grateful for being able to do it. Success is having been able to do it for all these years, and have songs go out and travel, and get deep into people's psyches. It's just the best feeling ever, and the most motivating feeling ever, because there's no manual for it. I know how to keep doing it, I know how to put the mechanics of it together and to create good environments for myself, there are certain little tricks you learn, but you really have no clue where the ideas come from, and how they form, and which ones will go on to have a big life. You try and attach yourself equally to all the things that make you feel something, and that's what makes it a great mystery.
One of the best pieces of advice I've ever received is "just make another one, if you don't like the one you've just done." That was given to me when I was trying to paint. I've dabbled in a bit of painting, I don't really have the dedication to it to say I'm a painter, but a friend of mine is really good and we went away to the beach together to paint. Three days in he'd done about ten, and I was still working on the corner of mine, and he said "Neil, just let it go — do another one."
I think that applies equally to music as well. Don't labour over it — do your best with it but I have a tendency to, perhaps, overthink and examine things, and try and find every piece of advantage I can. And I would defend that to some degree, but also there's a danger that you end up overpolishing and going too far. So, just make another one.
Performing live in front of a huge audience is thrilling, and strangely a huge audience is in some ways not as scary as a small audience. And I know other musicians have said a similar thing, because you're more personally reacting to people in a small room, you can see them and sense them and a big audience does become like an ocean to play to. But it's thrilling, to walk out at a festival and have a big rousing roar going up, it makes you really want to reach the back of the space.
It's bizarre to think that we're going to tour and we're going to play Spark Arena, because people can't even play 100-seater rooms in LA at the moment. All going well, if we end up doing it, it'll be a joyous, celebratory feeling.
My family would describe me as a guy with a lot of energy, and a lot of feeling for his family. I think we are a really strong family and we relate to each other really well, and that's the wider family as well — we were just at my sister's 70th birthday party, and it was about as lively-a party as you can imagine.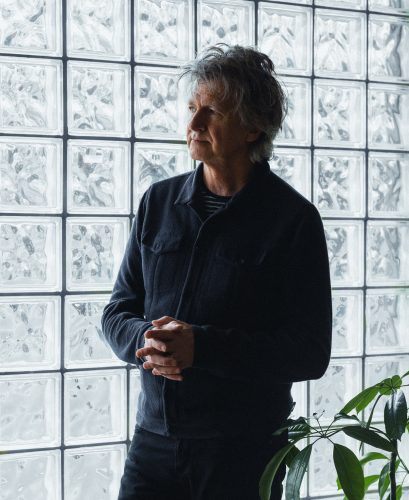 My bandmates would describe me as pretty driven and kind of blunt, probably. And even now — I'm not the most artful person in communication, but once you know that and you don't get offended, then it's fine. I don't think I'm mean, it's just I'm very focused on getting things figured out, and if there's something that's not working, pushing and pushing to get it right. So I think they are used to me being very driven and I'll work long hours, beyond sometimes the point where something is hopeless, to try and drag it back into the realm.
Some days it's all inspiration, it just flows. But some days, you just have to turn up.
My sons have inherited slightly obsessive tendencies from me. We're all obsessing about different things — Liam's got a real ability to get inside the way things are fitting together sonically. I appreciate that but to me it's more about the arrangement of the song. I'll trim a bar out here, change a line there, adjust the melody.
The art of it is getting to a point where it seems effortless.
Joining a band, not as the front and centre-piece but as an intrinsic part of it, as I did recently with Fleetwood Mac, was really different for me. My brother and I shared that role in Split Enz obviously, but it was really good for me to have that feeling of what it's like to come in and be the supporting person, so I do feel that gave me a really good perspective.
It also reinvigorated my feeling for my own band, for Crowded House. Fleetwood Mac are remarkable, and have had so many incarnations yet managed to make definitive statements at various points. Crowded House also has a really long and strong history, and playing with Fleetwood made me feel really good about that, because it didn't feel like a nostalgia-fest, they felt new and vital and fresh. I've recognised that in some of the shows we've done in the last few years with Crowded House. There's a whole new audience that has grown up with the songs, and it feels like a really alive, vital thing, especially now that we've got new music as well.
A goal I have that I'm yet to realise is finding a way to be useful to the planet, and the broader community outside of music. I do think music is useful, and I think songs and music are very important, so I don't mind obsessing about it. But I do feel sometimes that there are a lot of things going on out there that it would be nice to feel that I'm more involved with and more able to use some experience to leave things a little better, even at a community level. I'm a bit transient, doing what I do, and I sometimes feel like I'm leaving communities, while people I admire are doing amazing things within their communities, and I'm drifting a little bit. It would be nice to find something to connect with a little more permanently.
The weird mystery of songs is they just travel through the ages in ways you'd have never expected. And the strangest songs, like 'Sweet Caroline' is a rugby anthem. How did that happen? It doesn't have anything to do with rugby, it's so weird. But it's kind of great as well.
Home is where my family is. We're able to be in LA and feel at home, and be here and feel at home, but that's just the way it works for us. But, New Zealand is home, ultimately. Nothing will ever replace that. I went for a swim at Piha the day after we got back, and it was freezing, but it was the most anchoring thing. Standing in that environment and having the hills and the black sand and the water… There's something that's ancient and essential and elemental that is just home about this place.