It's a rarity to have a clear vision of your future career from a young age, but for actor Grace Palmer, there has never been any other vocation she could imagine doing — and it's easy to see why.
Her intrinsic gift for performance and comedic timing have seen her be a fixture on our screens since 2008, from presenting as a teen on iconic Kiwi kids show What Now? to a memorable three-year stint on Shortland Street, plus acting credits on series The Dead Lands, Brokenwood Mysteries and more.
The last year has seen Grace's range expand and take an exciting new turn, thanks to the release of series Good Grief, which she co-wrote with her sister Eve Palmer (who also has television experience) and Christchurch-based screenwriter Nick Schaedel.
The first season of Good Grief was released on TVNZ On Demand in January 2021, and while it received rave reviews from those who watched it, locally it was a modest success. This all changed when, just over six months ago, it was announced that mega American broadcast company AMC (home of Killing Eve, Breaking Bad, Mad Men and The Walking Dead) wanted to fund a second season of the homegrown show — and beam it to the world. What followed were endorsements of season one from international publications like The New York Times and Deadline.
"We're so pumped to be working with AMC — I'm a huge fan of heaps of their shows," says Grace. "Our wonderful producer Kerry [Warkia] showed them season one and they really enjoyed it (which I still can't get over), so they offered to fund a second season."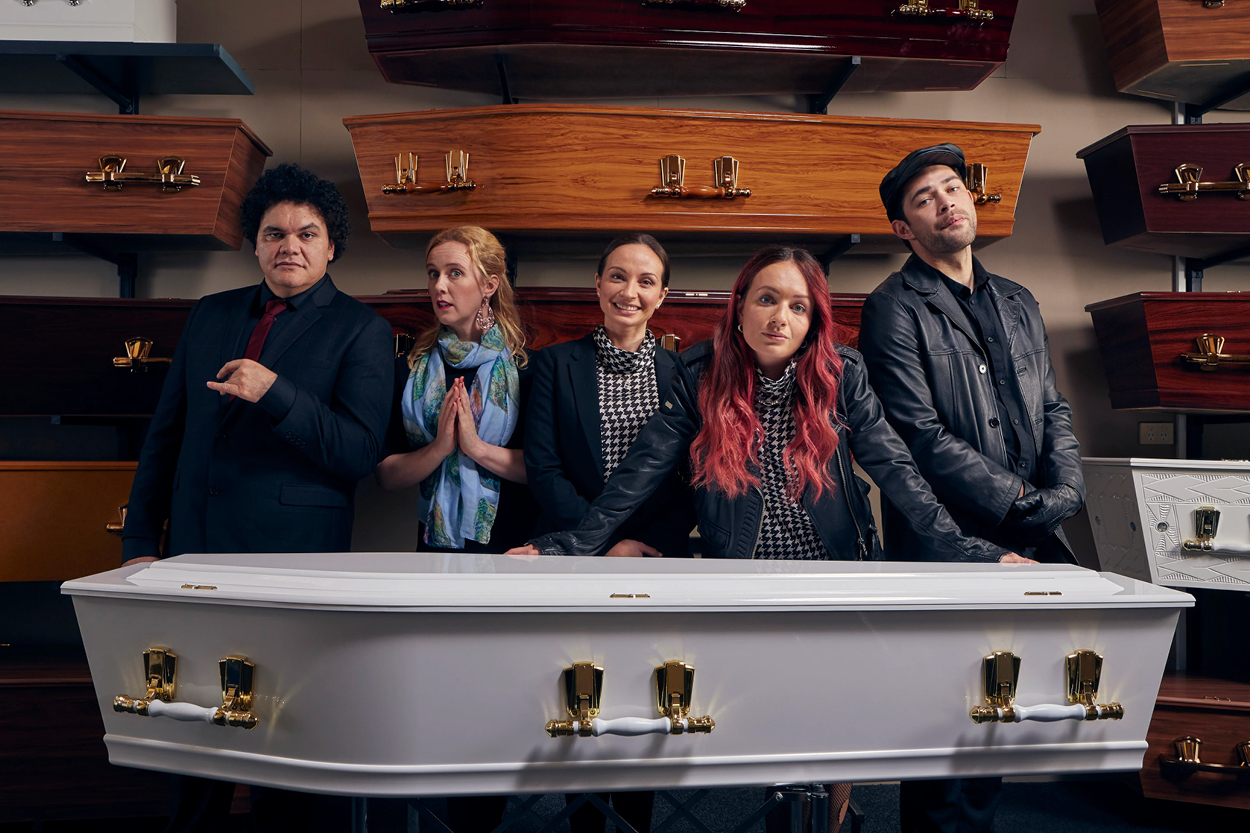 Grace and Eve not only co-wrote the series, the real-life sisters star in it as on-screen sisters Gwen and Ellie. The six succinct episodes follow them trying to muddle through their sudden responsibility as funeral home directors, after they inherit a fictional home called Loving Tributes from their grandfather. Hilarity ensues in that endearingly awkward New Zealand way, as the sisters' constant dealings with death force them to evaluate their own lives.
When they first released the show, says Grace, they weren't sure people would even watch it — let alone like it. It's been quite the confidence boost to have such a good response. "Going into season two with an audience who are as excited as we are, feels awesome."
And, while the success of the show has been aptly celebrated, the real highlight for its co-creator has been working so closely with family. "I've met heaps of cool people in my line of work, and every job feeds my soul in one way or another. But, nothing really compares to creating, writing, and starring in a show with my big sister."
With season two filming completed, Grace has a newfound passion for being behind the camera and would love to expand on her skills in this area — writing another show and shooting a feature film are both goals she'd like to tick off this year. If Good Grief is anything to go by, whatever she creates next is set to be assured, original and brimming with authenticity.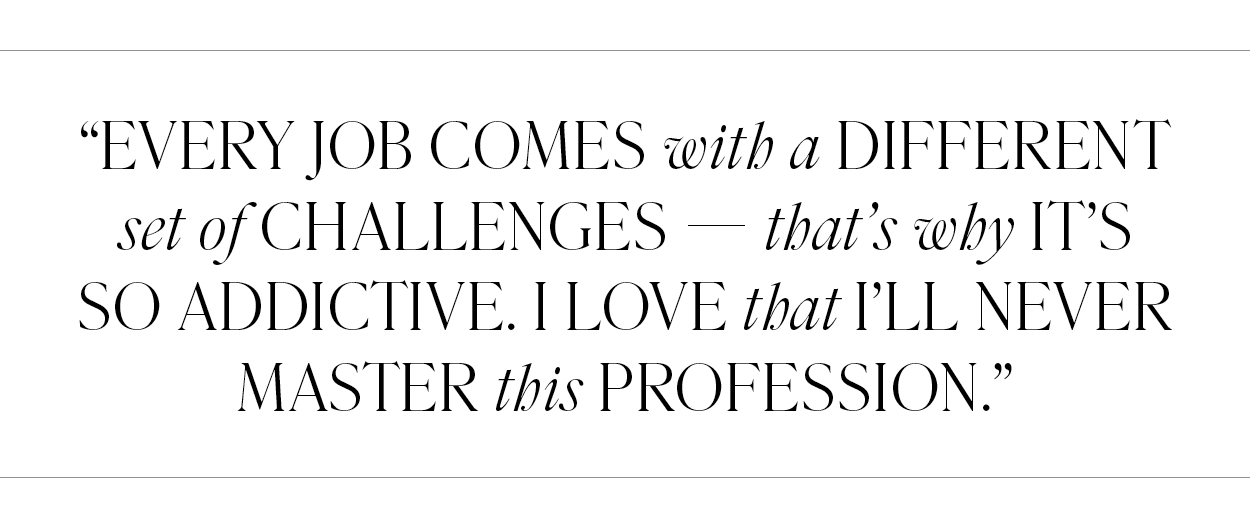 Working in the film and television industry is undoubtedly mercurial and every actor's journey is different — something that can be tough but also "exciting, unpredictable and incredibly rewarding".
Even one of the most challenging aspects of the job is reframed as a positive in Grace's eyes. "The better you get, the more you realise the less you know." (Read that again.) "Every job comes with a different set of challenges — that's why it's so addictive. I love that I'll never master this profession."
As for when she feels most content and fulfilled, Grace says she's still figuring out the specifics, but has a good idea of common denominators. "I don't have the recipe… yet. But, I reckon it's when I'm doing what I love, with the people I love."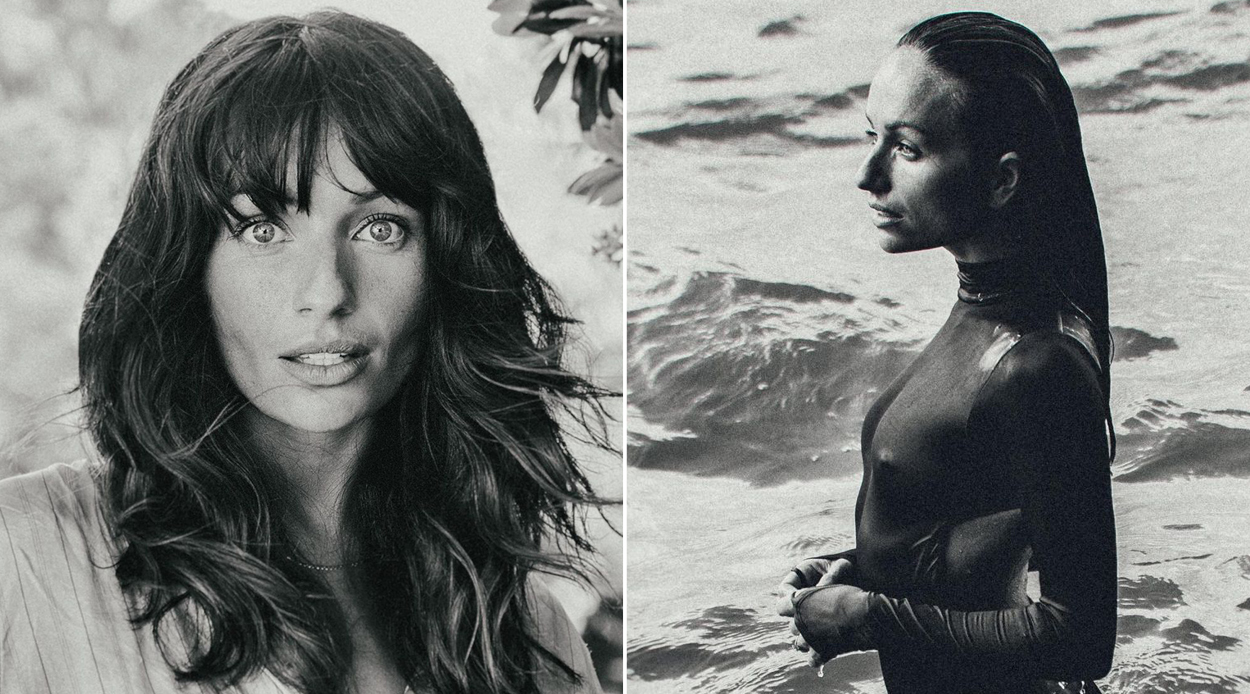 Grace Palmer on…
What she loves about acting:
"So much. I've always had a wild imagination. I used to create characters in my head and step into their world for the day (I realise that makes me sound a bit unhinged). On the surface, acting is just dressing up and playing make-believe, but the deeper you go, the more real it feels."
Her interests outside of film and TV:
"Making people laugh, singing, song-writing, rollerskating, the environment, Māoritanga, travel, health and fitness, fashion, cooking (not baking, I suck at baking)."
Something she wishes she knew starting out:
"How to stand up for myself. I was always so wary of pissing people off or letting people down, that I would often compromise my own values. I've definitely grown out of that."
An important lesson she's learned so far:
"Health is wealth. And not just physical, but mental, emotional, and social health too. I spent my early 20s totally taking my health for granted, and now more than ever, I can truly appreciate what it means to be healthy. It's invaluable."
What her catch-phrase would be:
"I love you. I say that a lot, even to people I've just met, and it's not disingenuous or shallow. I mean it. I just think if you really love someone, you'll never regret telling them."
How she stays motivated:
"I'm pretty competitive, so I guess I'm inherently driven? I've always had really high expectations of myself, which can be to my own detriment, because I'm always looking for the next thing. I'm working on being more present."
A typical day in her life:
"It's rarely the same. My life is most consistent when I'm writing, as I'm usually on a deadline, but generally speaking — my job(s) take me to different places with different people. One thing I'll always find time for is exercise. I go a bit loopy if I don't move my body."