Matariki, the māori name for the star cluster also known as the Pleiades, signals the start of the Māori new year. The date changes every year, following the lunar calendar rather than the European calendar. Traditionally, Māori engaged in a week-long Matariki celebration which commenced once the Matariki star cluster had risen during specific lunar phases— an astrological event that will begin this week on Friday 2nd July. However, to accommodate an expanding programme, Auckland's Matariki Festival now runs for a full month across Tāmaki Makaurau (Auckland) from 19 June to 11 July.
The significance of Matariki stems back to ancestral Māori, for whom astronomy was interwoven into all facets of life. It is seen as a time to celebrate new life, providing communities the opportunity to come together and acknowledge the year gone by, and make plans for the one to come. For both indigenous and non-indigenous people, it is a chance to celebrate our unique country and pay homage to tangata whenua, past and present.
An experiential Matariki celebration will be taking over Viaduct Harbour for nine days from the 2nd of July. Appointing creative director Tuhirangi Blair of Ngāti Whātua Ōrakei and clothing label Lucky Dip to oversee the events, the iconic waterfront destination will, this Friday, unveil a breathtaking installation, named 'Ngā Mata o te Ariki' ('The Eyes of God').
Created by renowned New Zealand light artist Angus Muir, Ngā Mata o te Ariki will illuminate Market Square in the heart of Viaduct Harbour in its full-scale glory, bringing the stars from the Matariki cluster to life through colour and moving depictions on the ceiling of the installation. Configured so that viewers are required to look up to observe it, Muir's piece invites us to find a moment of stillness and contemplation of the infinitely awe-inspiring cosmos.
Not only is the ongoing celebration enriching our surroundings but it is also set to treat our tastebuds, with several Viaduct Harbour restaurants putting on special Matariki menus until the 10th of July.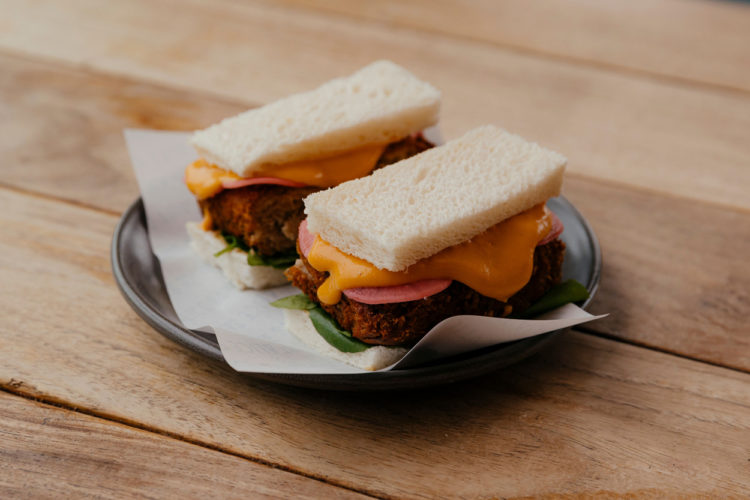 Saint Alice's executive chef Maia Atvars (Ngāi Te Rangi) has created three special menu items that include a hangi pork sando with kūmara mayo and pickled radish; trevally sashimi with cultured cream and kawakawa and a mocktail made with Wai Mānuka honey sparkling water and kiwifruit.
Cocktail bar Parasol & Swing is serving up kumara skins with New Zealand goat cheese, honeycomb and foraged herbs, along with bacon bone croquettes with smoked and breaded pork bones served in a kumara foam with truffle oil.
Honouring Waitā (bounty of the sea), Oyster & Chop has created a menu featuring oyster beignets, grilled scampi, smoked hapuka, pipis, mussel fritters, saffron pickled fennel and an aromatic fish broth.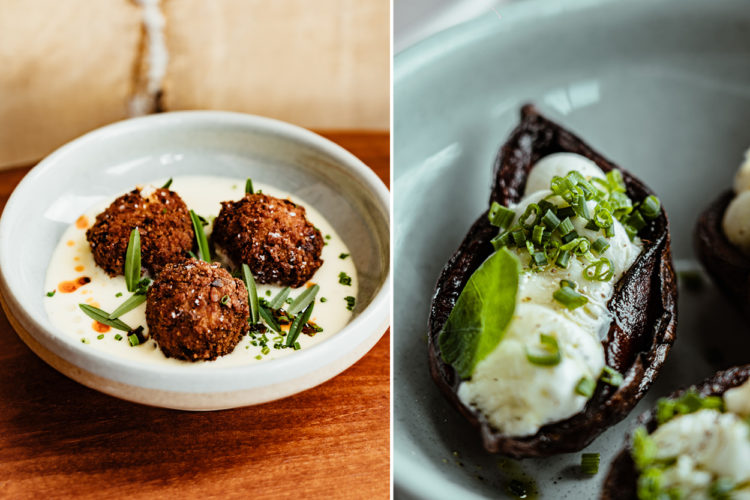 This immersive commemoration is being launched with a free public karakia Matariki ceremony led by Ngāti Whātua Ōrākei, at 7am in Market Square on Friday, the 2nd of July, followed by a ticketed breakfast at Saint Alice. The breakfast will feature a delicious sharing menu by Maia Atvars that includes kumara sourdough bread with hangi kumara butter, scrambled eggs with native bush seasonings, kawakawa and horopito — and more tasty dishes. Bookings for this breakfast are essential via the Saint Alice website.
Particularly leading up to Matariki becoming a public holiday in 2022, Viaduct Harbour's inaugural event is all about inspiring and educating people to discover and participate in Matariki celebrations — so we suggest you get involved.
Viaduct Harbour Karakia Matariki ceremony on Friday, 2nd of July:
6:30am: free coffee available in Market Square
7am: Karakia Matariki ceremony begins
7:45am: Breakfast served at Saint Alice
Matariki at Viaduct Harbour
Friday, 2nd July to Saturday, 10th July