A new exhibition of works by Liam Gerrard at Sanderson Contemporary gallery explores the notion of juxtaposition; the beautiful and the grotesque.
Titled Cruel Bloom II, the exhibition chronicles hydrangeas at various stages of their life cycle, showcasing Gerrard's meticulous and realistic drawing style.
Rendering blooms both in their full and unspoiled beauty, and peppered with withered petals, touched by decay, the depictions act as a reminder of the passage of time and the temporality of existence.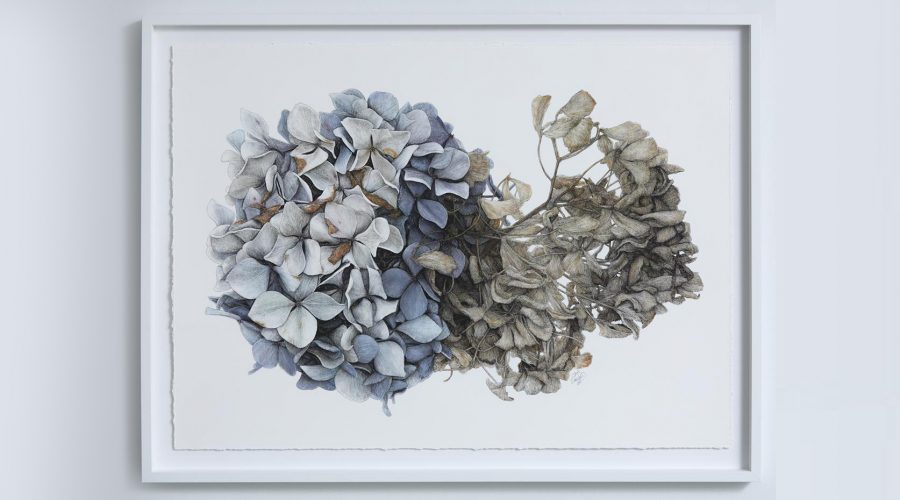 The artist has consistently centred these ideas of the enticing and the disturbing throughout his career, and how they present themselves in people and the world around us. Cruel Bloom II is a continuation of Gerrard's 2019 exhibition, also depicting hydrangeas, and this iteration sees the artist's technique honed and the floral portraits even more life-like.
Cruel Bloom II is showing until August 9 at Sanderson Contemporary. The offical opening is Saturday July 18, 11am — 1pm.
Sanderson Contemporary
Osborne Lane / 2 Kent Street
Newmarket