Emotive pieces laden with phallic imagery and nods to fetishism, it's safe to say that Brazilian born Gui Taccetti's photographic creations are not for the faint of heart. Yet those who do pluck up the courage to peruse his pictures find themselves spellbound, for every image is a multifaceted work of art brought to life via elaborate set designs, each handmade by Taccetti himself. So complex are they that merely describing them with words, or even looking at the photographs themselves, does not do them justice. They are to be experienced just as much as the set designs are to be seen in person, hence why, to celebrate his latest series of works, Taccetti will be hosting an immersive exhibition. Inferno, a six-day long spectacle, is going to be unlike anything you have ever witnessed before.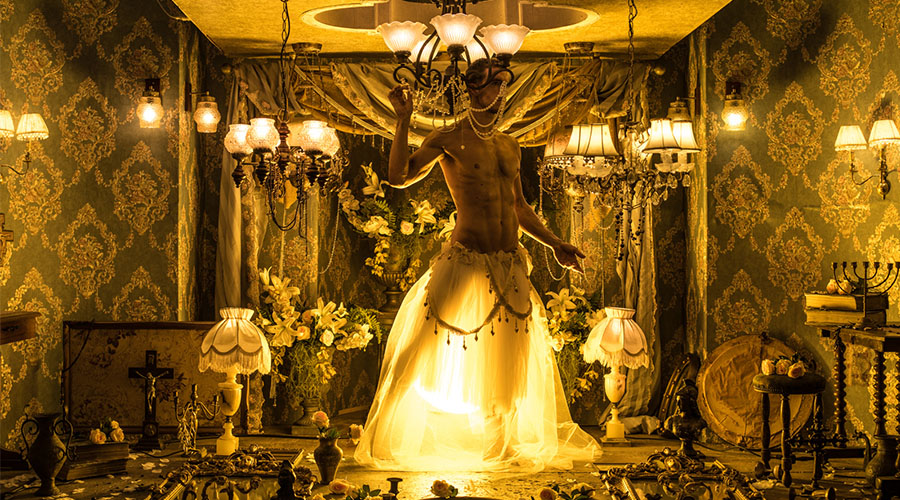 Kicking off on the 16th July at Auckland's Hopetoun Alpha, the exhibition — held in collaboration with Mike Mizrahi (from Inside Out Productions) — will see a conglomeration of different entertainment. Guests can expect inspiring talks (including one on anxiety) alongside private viewings of his works and a lavish party or two. It's at these parties where untamed performances will dazzle the crowds, such as Auckland's House of AITU in collaboration with FAFSWAG — an art collective known for their raucous celebrations of LGBTQ Pacific Islander culture. (A full look at the titillating schedule can be found here.)
The unruly event will have you delving into themes of sexuality, eroticism, religion and rule-breaking in unexpected ways, but above all, it will have you raising a toast to Gui Taccetti, an unbridled force of unrivalled talent. Cheers to that, we say.

Hopetoun Alpha
19 Beresford Square
Auckland