Those who have kept half an eye on fashion's movers and shakers over the past decade and a half will know French-born writer and illustrator Garance Doré. She was one of the original fashion bloggers, having started her eponymous blog in 2006, and rose to the type of prominence sought by many who would consider themselves fashion authorities.
An influential force before the word 'influencer' was common parlance, she was based in New York and was crowned "the guardian of all style" by The New York Times. She had the fashion world in the palm of her hand — before, in 2016, she walked away from it all, to discover what makes her truly happy.
Doré's power has always been in her voice and her innate ability to connect with her audience through the written word. She went on to create global online style destination Wearedore.com in 2016, a platform driven by a conscious and overarching love of storytelling.
In 2020, Doré moved to Wellington with her partner, actor and writer Graham McTavish, just prior to our first Covid lockdown. She used that time to create L'Île, an even more intimate, paywalled platform where she publishes her insightful essays.
Here, Doré shares some learnings from throughout her incredible journey, from pinch-me moments in the fashion industry, to how her voice has evolved, and what true self-alignment means for her.
Growing up in Corsica, an island much smaller than New Zealand, it was a very close-to-nature-type of childhood. I was in the city for school, but my dad had a restaurant in a place inaccessible by car — you had to go there on a boat or hike for two hours. It was quite remote, and we were allowed to be completely wild there.
When I was as young as 13, I started feeling a lot of frustration. It was a different time, you couldn't buy things online, but that's when I became interested in style and culture. It's the type of frustration that everyone who lives on an island, or has grown up on an island can feel sometimes. This separateness from the rest of the world which, I think, made me who I am. I have an incredible curiosity, always, to explore the world and meet new people, and it gave me a lot of hunger for that.
I was always doodling and drawing. I had a natural talent for drawing anything I could see, so it's always been a simple thing that I felt was very easy for me. When I was growing up, it was one of those things — you know how everyone encourages you to be artistic when you're young? Your parents want you to play an instrument, do this and that, but when it comes time to be serious, they say "oh no no, you can't do that, you have to study to be a diplomat or a lawyer!"
By 27, I finally found the courage to do what I wanted, and I became an illustrator. It was very hard because I didn't have any contacts in the art or publication worlds, and I hadn't been taught anything, so I had to learn on my own. So it was a bit difficult, and when I started taking my first steps in the world of illustration and started making my first bit of money, I realised it was going to be so hard to make a living with it… and that's when I started my blog.
When I started my blog in 2006, everything changed.
There is no society that I know that doesn't put pressure on the youth to do things by a certain age — whether it's making a career or having children. And we all spend our life realising it doesn't work like that. Of course, it's important to understand the realities of life — but also to realise that within them, there is a lot of freedom.
I was always struggling with these things, until recently I think. I'm 45 now, I've grown up, I think I understand who I am, but it takes a long time. So, 31 was very late in many ways, but it's also a good time, because I'd already learned a few things about myself which helped me be successful — and stop when it was time.
I think maturity is a beautiful thing. And I think being young has its own great aspects, but it's not a bad thing to do the things we love when we have gained a little bit more maturity and we are able to do them better, in a way.
One thing that I love in fashion is that it's one of the industries that loves and accepts weirdos, of all colours, ages and all that. I think that's a beautiful thing, that fashion opens the way for that.
I really see myself as a writer and a storyteller. And the things that happened to me are stories, so I wouldn't want it any other way. The failures, the successes — you get a richness later, and I think people don't really talk enough about that.
When I came into the fashion industry, my point of view and my naivety were the things that made me special. I was coming from the viewpoint of a complete outsider in fashion, I had nothing — I didn't have any network, no aunt that was working in fashion, I parachuted myself there. And I think that's what made it so fun.
It was brutal in many ways, for me. There were many hard moments and I've talked about them — but I'm not against that. I don't think it's bad to go through shit, in your personal and professional life. I don't like the idea of everything having to be smooth.
My definition of success is being aligned with myself. Being conscious of my centre, and knowing that I have created a home inside that I can go back to. It's something that you achieve but you also don't, really, because you can always go further. And that's a little bit spiritual, I would say. In my opinion that's the only way, because external success is a little fleeting — it comes and goes.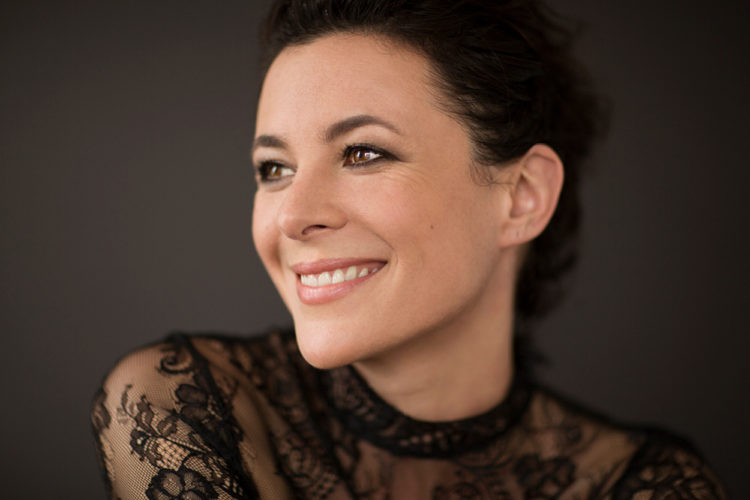 I met Peter Lindbergh a few times, and he photographed me. I always come back to meeting him as a standout memory, because not only was he a fantastic photographer, but he was also, in my experience, such a wonderful person.
The problem is that when you meet your idols, you can be disappointed. And that happened a few times in my career — I met a lot of people in the world of fashion and a few of them kind of disappointed me. Sometimes they weren't the person I had imagined, or they weren't as interesting as I thought they would be, and that's kind of a let down. But he [Lindbergh] was up there for me.
I was sitting next to Rihanna at fashion shows, I was friends with Kanye West, all those things are regular. I called Pharrell Williams to give me my CFDA Award, and he flew from Miami to do that. Those were interesting moments, but the thing is, when you start getting into these circles, these people are just people.
Sometimes I would pinch myself, like "I cannot believe I am so lucky". But also, there was a lot of shit going along with it, and at some point it was just not aligned with who I was. I thought "oh god, this is really not me, I can't post a photo of myself in a bathing suit on a yacht", but I could see everyone around me doing it. The backstage of all that, is that nobody is actually enjoying this because everyone's doing photoshoots.
I'm glad I did it, because I came back with the stories and experienced things that I'll probably never experience again, but I've never missed it.
Writing has always been like the water I drink. I don't have to explain, there are no questions. It just comes as it wants, and I don't try to create anything other than what my writing is — I actually write in English, and I'm French… I don't have literary pretensions, I just want to get my ideas across.
The voice I had in my thirties is very different to the voice I have in my forties. Through the years I was describing in fashion, it was very funny, caustic, hysterical. I miss that, because I was completely crazy, and that was awesome in my writing. It's almost like I was on drugs or something. And I was — not on actual drugs — but I was high on dopamine from all this excitement in my life.
Sometimes I look back and wish I could feel that feeling. I remember, I needed to be in a certain state of excitement and I'd write a text in like half an hour. But, what was born when I started finding more peace inside was much more deep. Even the subjects I talk about are very personal — they always were, but now they're calmer, maybe less funny but more profound.
The question of the general trend of oversharing is an interesting one for me because that's something I've done for more than 15 years. I think as an artist of any kind, you can't just stop because everybody's doing it, if that's your way of doing things. And when it's going to change and people won't do it anymore, I might keep doing it. That's what I've always done. I would love to write fiction one day but this is how I breathe, the writing and the intimate part of it. The way I'm coping with it today, is having created this very small community [L'île on garance.world].
I created L'île when I was in New Zealand, in Wellington. I had slowly stopped writing on my blog, because it was just like the world of social media, it had become too big, I didn't know who I was talking to anymore. When I started my community, it felt like friends — it felt very close, and it got really successful right away because I think the people who knew my writing wanted to read me again.
The same cycle had started again, where I was looking at my numbers, and that's when I decided to start a community. So I did a paywall, which means that the people that want to read me are actually committed. I wanted a space where I felt protected. The world was cruel enough, that I didn't want to throw myself into it that way.
The way I write, I like it to feel intimate. So that's what I set out to do.
It's not a question of what we say, it's a question of how we say it. As a writer, you can say everything, and touch on any subject — and actually that's our mission, to make the human experience understandable and have a point of view.
People who meet me after reading me say there is no difference, and it's always been like that. Who I show, and who I am… I'm kind of mysterious-less.
With all the things I've explored through being in fashion, I would say my view on style hasn't changed much. I think style is a wonderful self-expression tool and that's what it should be. I've always been about having a few things that we love. I still have a lot of clothes compared to a guy or something, but I'm pretty minimal, I've always been like that, very French, in a way. A great pair of 501 jeans, a pair of flats, a pair of heels. It's like cooking — too many ingredients and you lose the plot. So, I think a few ingredients always make the best recipes and that's how I see style.