Among young New Zealand creatives with their sights set on fame and fortune, a voyage overseas is a well-trodden tradition. For 22-year-old actor Erana James, however, Hollywood came to her, offering a central role in the Amazon Prime Video series The Wilds.
Filmed in Auckland, it was touted as the breakout hit of the season upon its release in December 2020 (with a second season confirmed soon after), and thanks to the show's success James has been catapulted onto the global stage.
The Wilds follows eight young women who, following a plane crash, are washed up on a desert island. Described as a successor of Lord of the Flies, or Lost (but with teenage girls), the show has been praised for its relatable portrayals of a range of young women from diverse backgrounds, and its stars have garnered dedicated fanbases that grow seemingly by the minute.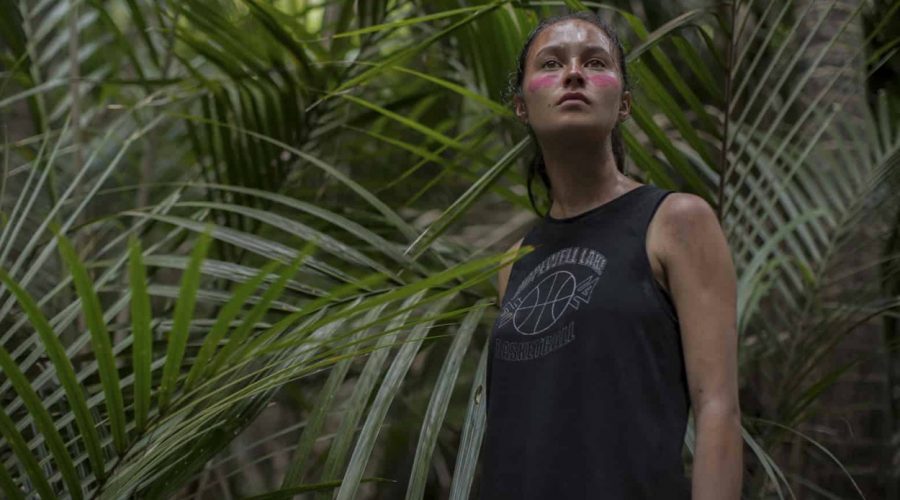 For James, who plays tomboy Toni Shalifoe and was the only main cast member from Aotearoa, the opportunity to shoot her first American TV show on home soil was a dream. "It was so amazing," she tells me. "It's the type of job that can change your life a little bit, because you get thrown out of life as you know it for such a long time."
Having a strong female support system throughout the filming process was also incredible, she says, reflecting on the opportunity to work with industry legends such as the late Jamie Tarses, producer Amy Harris and writer Sarah Streicher, as well as her other female co-stars.
James was born in Whangārei and moved to Wellington when she was 10, where she got into acting at the age of 14 — her mother manages performing arts school Rata Studios. There, James was mentored by actor and renowned acting coach Miranda Harcourt, which led to the then-17-year-old being cast in her first local breakout role as Laura Chant in the Margaret Mahy film-adaption, The Changeover. A year after that was released, she was cast in The Wilds.
"I never really thought it would be something I'd do full time," says James of her accelerating acting career. "But, I've been very willingly thrown into this crazy job at the moment, that I hope will continue to go well."
Poised, eloquent and wise beyond her years, James speaks candidly about her journey and keeping her head in a notoriously difficult industry. She's getting used to having more eyes on her than ever before, including a social media following of over 218,000, but she's also not afraid to speak out for what she's passionate about.
"I have always been and will always be passionate about indigenous culture, having indigenous culture be at the forefront of the education system and being able to play indigenous characters," says James, who is Māori from Ngāti Whātua-o-Ōrākei hapū on her father's side. "Telling those stories through the right lenses has always been [important]… and also changing the narrative around the types of women we see in film."
Coming off the back of playing Toni, an openly gay character, James is delighted by the outpouring of positive messages she received from the LGBTQ+ community, telling her they felt seen and represented by her portrayal. "It just means the world."
When it comes to preparing for a role, part of what makes James so compelling to watch is her skill in finding a balance between inhabiting a character and being herself. "My acting coach [Miranda Harcourt] speaks about finding the naturalism in the story you're telling," she says, "so, whatever part of myself I can activate for whatever character I'm playing — stronger, dull that back, push that further — if there's already truth in that [emotion] in me, then I hope the truth comes through in that character."
Ask James about who or what is inspiring her, and she's quick to praise her brother, Ethan James, who also works in the industry as a 1st Assistant Camera (also known as a focus puller) naming him as her "biggest inspiration and drive." And, as far as dream roles are concerned? "I have always wanted to work with Jane Campion, so whatever role she wants to give me!"
This year, James will be filming season two of The Wilds for several months, and after that, she's looking forward to diving into more work. We're sure she'll have her pick of any number of amazing roles.