Jaimie Webster Haines is a skilled multi-tasker. The Auckland-based DJ and fashion designer is a mainstay at some of the coolest events in town (when we're not in lockdown), setting the mood with her deft selection of tracks. She co-founded sound design, music production and playlist curation company Zoot Music with her husband, acclaimed jazz musician Nathan Haines. Offering everything from original productions for fashion shows to artist collaborations, brand identity, custom playlists and in-house DJ installations, Jaimie and Nathan are a powerhouse duo in the industry.
Jaimie managed to squeeze a minute out of her busy schedule to give us the rundown on what she's up to and into currently — including her eponymous limited-run clothing label. She has also shared an excellent "funky" Christmas playlist, curated by Zoot Music to add some toe-tapping festive cheer to the season.
My personal style can be described as: "Elegant Tomboy".
The next place I'd like to travel to is: The South of France to visit our good friends Isobel and Gabriel Sobin who live in Lacoste in the Luberon Valley. Gabi (his nickname) is the most incredible sculptor and works with rock and stone, and I would love to bring one back to NZ as I think they would work so beautifully in our landscape. It's not so easy to bring in my suitcase, as they are rather large! I am always endlessly inspired when we are together with them.
The latest music I'm loving is: The "Idle Moments" playlist Nathan and I made through lockdown — it transcends that time as it's just so beautiful. I play it when cooking but also on a sunny day if I get a moment to relax. Also, Little Simz has been on repeat quite a bit and my husband is about to release something very special.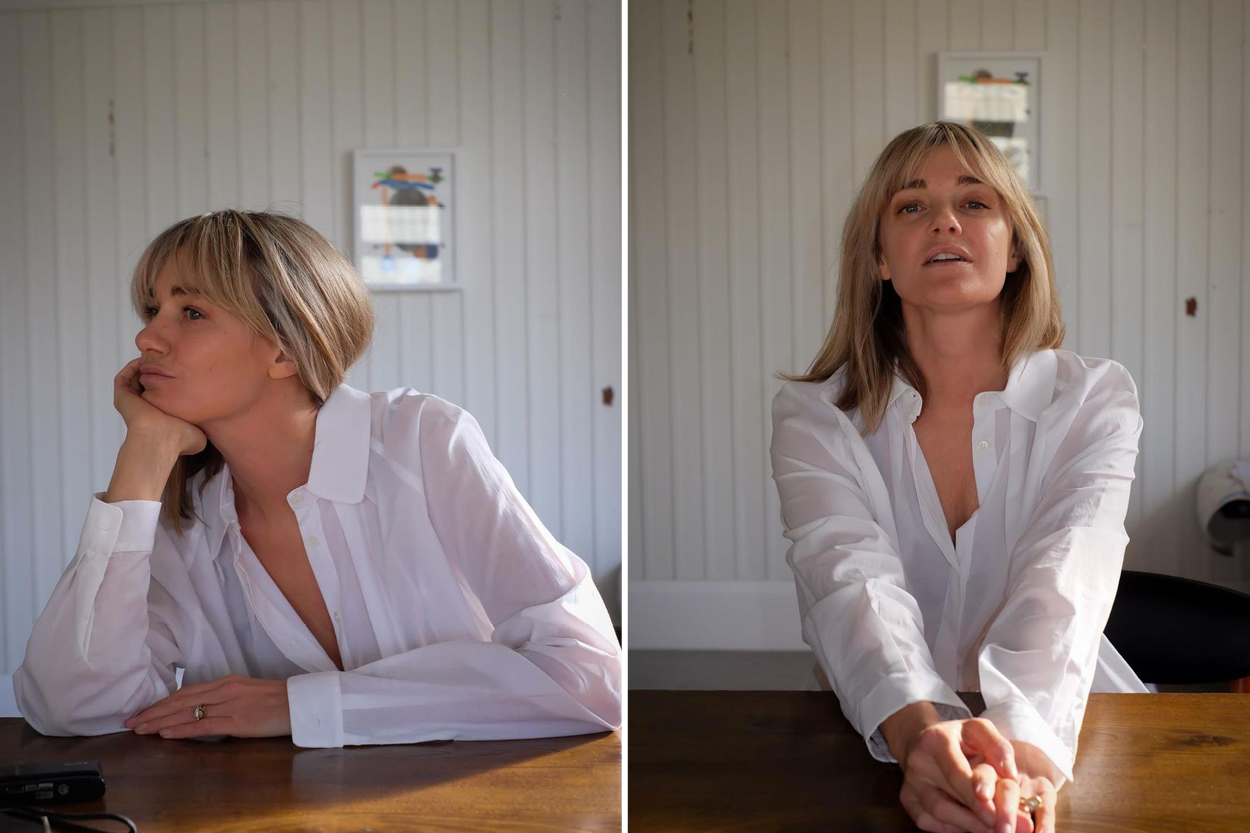 An object I would never part with is: Some of the archival Jaimie pieces from past collections. I have recently been doing small runs of my Jaimie label again — it's made in NZ by the original Jaimie artisans and dressmakers who I first started working with when I had Jaimie Boutique on Ponsonby Rd. It is now sold in small limited runs to lovely ladies (and now men, too). It's small and boutique, with the emphasis on ideas, design, cut, artistry and all the ways these elements can make you feel.
On my wish list is: A dance party with friends!
When I was younger, I wanted to be: A fashion photographer, actor and marine biologist — an interesting combination! My friends knew before I did that I would be a designer.
One thing that would surprise people about being a DJ is: It's very hard work and takes a lot of concentration, technical skill, and confidence. You have to have a natural ear for music and rhythm, and be good at telling stories and taking people on a journey to really take it to the next level.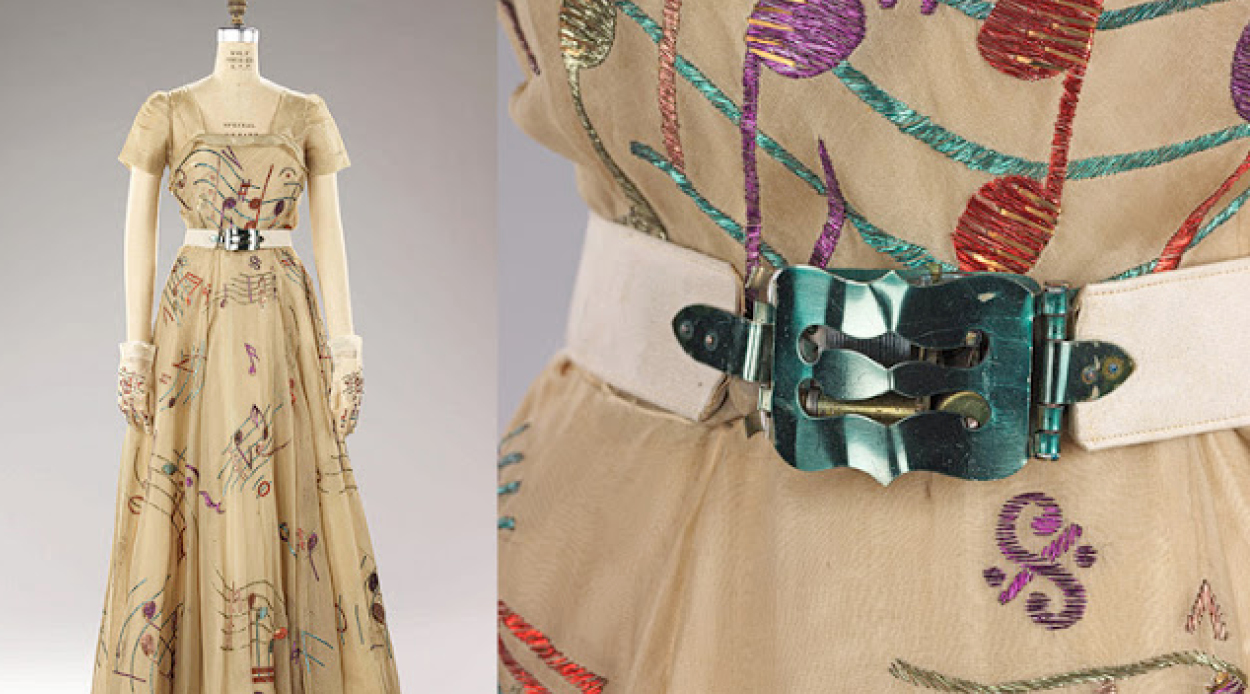 If price were not an issue, the one artist whose work I would collect is: An original Elsa Schiaparelli evening dress — in particular, this one from 1939 from her music collection. She designed this organza dress with matching gloves. It is embroidered in metallic threads with musical-score notes and accessorised with a belt containing a working music box in the buckle. As the Met description says: "Cutout scrollwork shapes on the buckle top relate to those on a violin, forms immortalised in Man Ray's 1924 photograph 'Le Violin d'Ingres'. An elaboration of the Surrealist notion of woman's body as musical instrument, the wholly integrated creation captures the visual, audible, and transcendent essence of music in the person of the wearer." My kind of dress!
In my fridge you'll always find: Chardonnay, almond milk and vegan aioli, broccoli and dark chocolate.
Something I love about being a DJ and working with music is: I married a musician so, along with my love of clothing and design, there's also a deep appreciation and love of music, its artistry and its ability to transform any situation.
I can't miss an episode of: Funny Girls Season 3 on TV3 On Demand. The Outlaws on BBC. Most things on the Criterion Channel. We have a VPN, which has transformed the way we watch TV.
I recently discovered: That I will never escape the sound of leaf blowers.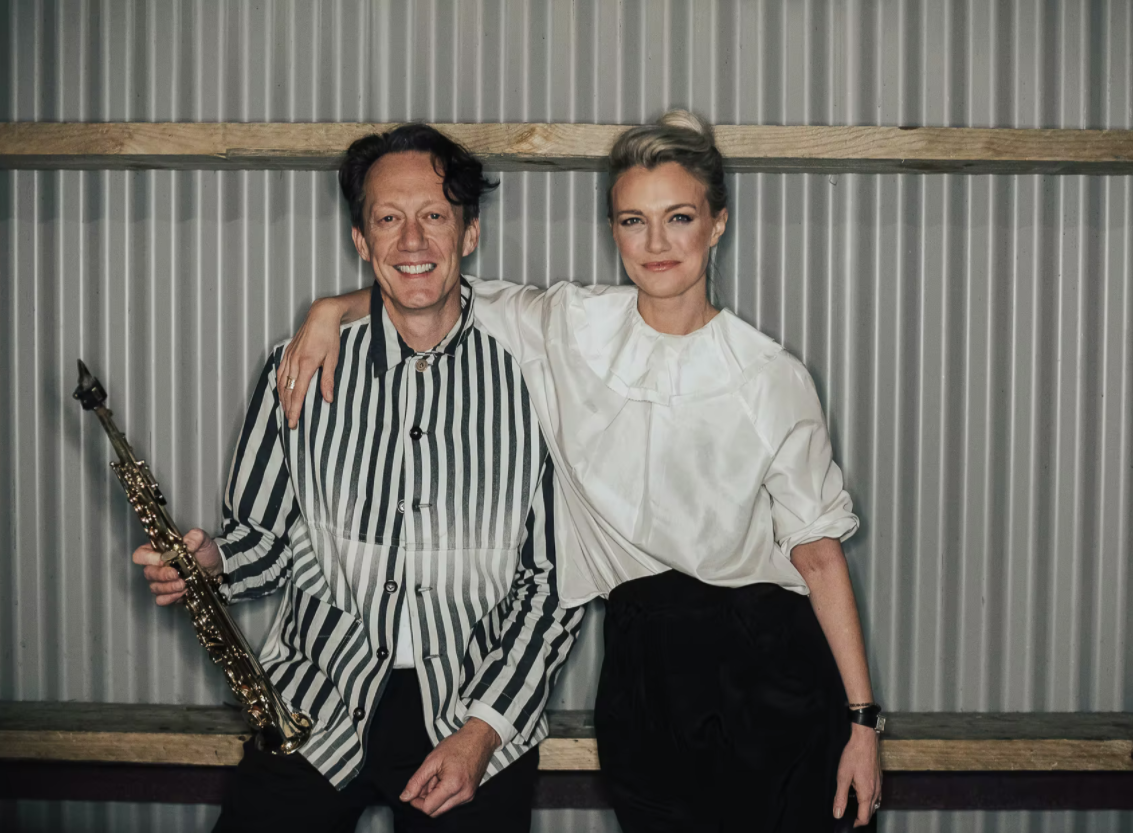 My favourite website is: Our Zoot Music website designed by Sam Southwell at Studio South. We collaborated with the team and with artist Kelly Knaga, which was a really great experience. Nathan is taking Zoot Music to the next level now and offering his bespoke recording studio, his production expertise and mixing duties to people, as well as sound design and writing music to a brief. Over the last few years, he has really honed his skills so he can offer a lot more than just writing and performing music — though that of course is his first love. There are some exciting things going on! Next up will be Jaimie.co.nz…
The last meal out I had that truly impressed me was: The vegan homemade Goody Goody Gumdrops ice cream (my all-time favourite flavour) from Forest during lockdown; a pizza from Spiga (who also do vegan!) and Money Bags from Ginger — both in Remuera. Omni is a new favourite Japanese on Dominion Rd, and I am looking forward to eating at Onslow for NYE where Nathan and I are both doing DJ sets from our big vinyl collection. Maybe we will see you there!
The last thing I bought and loved was: A tube lamp by Hay that we call the Star Wars lamp, as it looks like a lightsaber. Also, a beautiful woollen black and white striped rug for my new Jaimie studio/showroom — I am working on the re-launch and have a new website coming soon! In the meantime, people can join our mailing list via [email protected] or through my Instagram.
The best gift I ever received was: My son Zoot.