Elegant, lavish and filled with revelry, the BMW New Zealand Polo Open is widely regarded as the pinnacle event of the summer. The prestigious sporting event is a cause for celebration that is hotly-anticipated by discerning Aucklanders, and this year is set to be no different. In fact, we're betting that this year is causing more excitement than ever, given that Veuve Clicquot — the renowned brand is now in its ninth year of partnership with the event — is bringing forth a specially curated experience at the Veuve Clicquot Marquee at which tickets are available for purchase for the first time.
Taking place on Saturday 22nd February at the Clevedon grounds, the event — aptly entitled Clicquot In The Sun — will provide a magnificent place to kick back and soak in all the polo action. Festivities will kick off at 11am in the marquee, which, to pay ode to Madame Clicquot, nods to nostalgia and retro-chic. The same elegance will be brought to life via the Veuve Clicquot Portrait Photo call, which will encourage guests to capture their own Clicquot in the Sun moments from the event.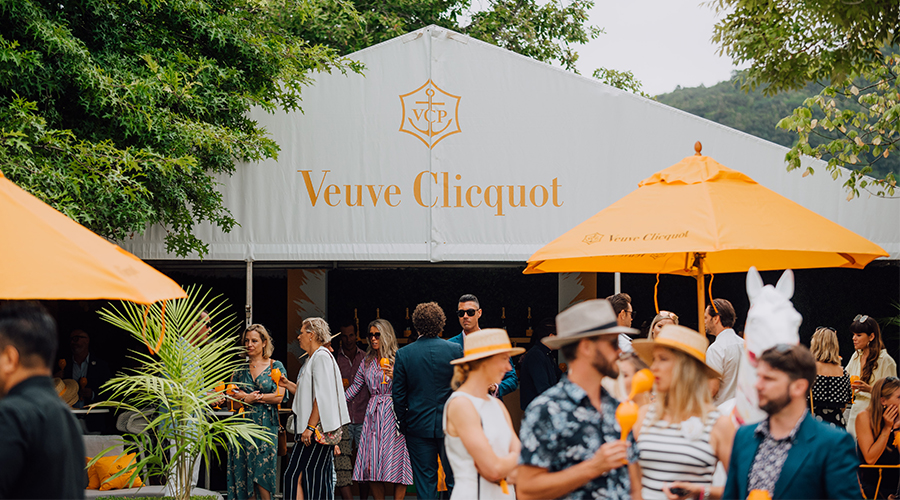 Boasting exceptional views of the best local and international Polo talent alongside live music and a chic and playful atmosphere, it's fair to say that the Veuve Clicquot Marquee is proffering an unparalleled experience at this year's BMW NZ Polo Open. So desirable is the event, in fact, that for the very first time Veuve Clicquot is offering strictly limited tickets — so for those who are interested, we suggest you lock your places in now. To purchase tickets at a special Denizen price, click here, and enter DENIZENVCP where prompted.
Clicquot In The Sun will take place at the Veuve Clicquot Polo x BMW NZ Polo event on Saturday 22nd February, at Clevedon in Auckland between 11am and 6pm. Tickets can be purchased at a special Denizen price by entering the DENIZENVCP code.