In my mind, there aren't many things that go together as well as champagne and snow. For me, being both an avid skier and something of a champagne enthusiast, it's a combination that has been the backbone of many a fond winter memory. So, when I was presented with the opportunity to attend Veuve Clicquot's annual Clicquot in the Snow event in Queenstown, it was an easy invitation to accept.

Now in its ninth year, the renowned three-day alpine experience lived up to its reputation by putting on a packed schedule full of exciting winter activities and glamorous events, all marked with flutes of Veuve Clicquot Champagne.

The trip kicked off with brunch at Provisions of Arrowtown, before we were whisked up to Snow Farm for a day of dog sledding. As we approached the pack of very excited, howling huskys, I have to admit a slight nervousness set in. It was the first day, and I really just hoped I wouldn't end up face-first in the snow. Embarrassing myself in front of the rest of the group was not the tone I wanted to set for the weekend. Each of us had four dogs, and we were in full control of our own sleds, navigating them around the pristine, snow-laden track at a steady pace that felt more surreal than scary. It was definitely a highlight, especially when we were able to give the hounds a cuddle at the end.

We finished the day off with an amazing Italian feast at Ben Bayly's new restaurant, Aosta, where we were treated to the likes of shaved paua kina pappardelle, Horopito hot smoked Fiordland lobster and a group favourite, the tortellini with buffalo curd, brown buttered chestnuts and wild mushrooms.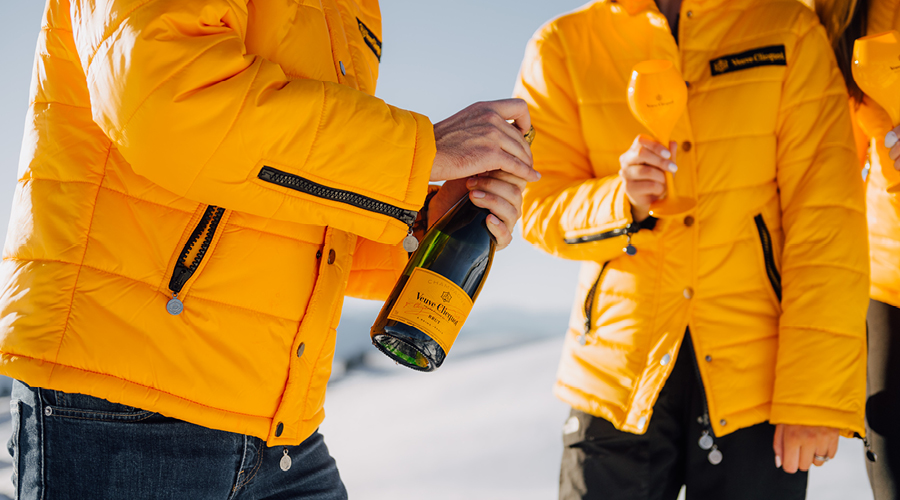 Considering that day two started with first tracks at 6am, it was lucky I didn't overindulge in Veuve Clicquot Champagne the night before. As we cruised up Coronet Peak in darkness, the snow started to fall, making the early rise well worth it. There, we spent a few, glorious hours riding the chairlift and weaving down the runs. Despite the low visibility, navigating our way around the mountain as a pack wasn't an issue at all, thanks to our ski jackets rendered in Clicquot's signature, eye-catching Clicquot yellow.

After returning from the mountain, we had plenty of time to get ready for the hotly-anticipated Kathryn Wilson Spring/Summer 2019 show, held at the incredible Jack's Point. The circus-themed soiree drew loyal fans of the brand from around the country, to swoon over the acclaimed designer's latest shoe styles.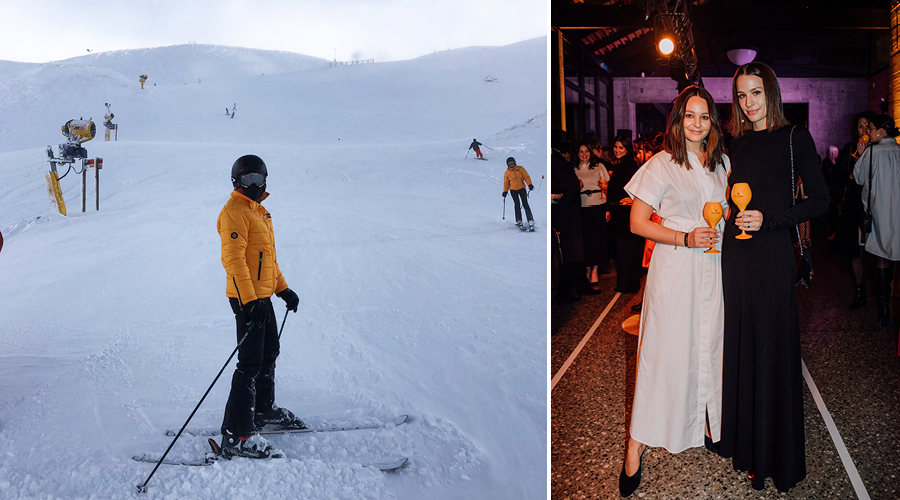 Day three started with a picturesque walk around Lake Wakatipu, and was followed by a delicious long lunch at Josh Emett's Rata Restaurant. The five-course menu, which was expertly paired with variations of Veuve Clicquot Champagne, consisted of tasty dishes such as Big Glory Bay Salmon with spiced quince, fried cauliflower, curry oil vinaigrette and almonds, and roast Canter Valley duck with spiced carrot, pork and duck leg cassoulet with wild thyme.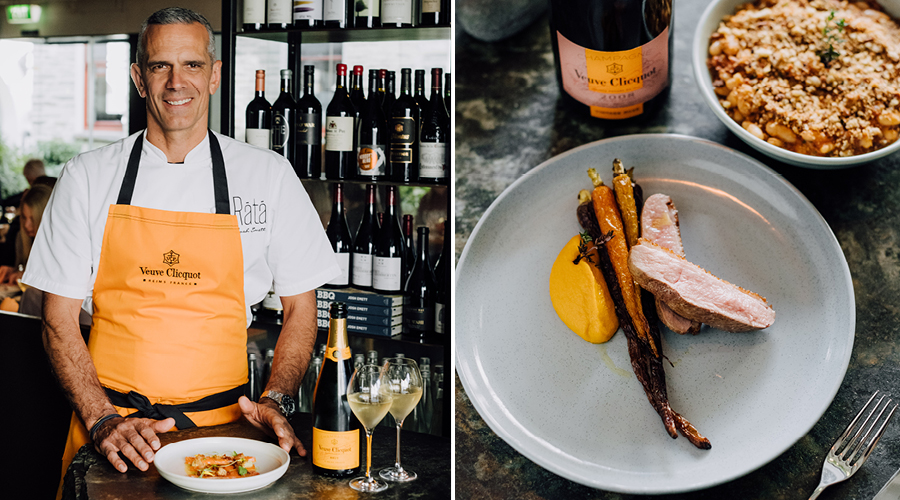 After some much-needed rest to prepare our stomachs for the next gastronomic affair, we cosied up at The Lodge Bar, in front of its roaring fireplace with a lavish spread and a glass (or two) of Veuve Clicquot's fine French bubbles. It really was the ideal way to end what I consider the perfect winter getaway.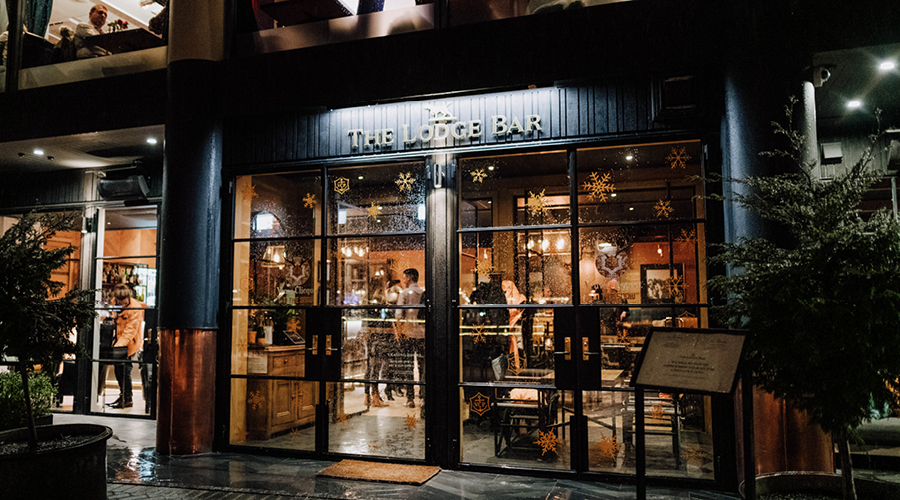 Clicquot in the Snow celebrations will continue throughout the month of August inviting locals and the Queenstown-bound alike to participate in the below activities:
Dog sledding: Take the helm yourself or ride along in the basket with an experienced musher guiding your journey with the Snow Farm Clicquot Husky Sledding Experience at Snow Farm
Eforea Spa Hilton Queenstown: Offering a Veuve Clicquot 'Flute & Facial' experience for the month of August, luxurious spa is a must-visit.
Clicquot Stargazing Experience: Take a Gondola ride to Bob's Peak, situated high above Queenstown, and journey into the hidden world of the Southern night with paired dishes to Clicquot
Cru Bar and Stacks Pub: Offering a moreish 'Flute and Fries' pairing, sit back and relax with a flute of Veuve Clicquot paired with delicious truffle, parmesan fries
Wakatipu Grill: Head here during the month of August and choose from one of the three menu options paired with both Veuve Clicquot Yellow Label as well as an audacious La Grande Dame pairing.