Opening this weekend at Auckland Art Gallery Toi o Tāmaki, an exhibition by significant New Zealand conceptual artist Bill Culbert promises to give a well-rounded insight into the breadth of works he created.
Most notably known for his use of light, the late artist explored various mediums from painting to photography, installation and sculpture. Born in 1935, he was a contemporary of Ralph Hotere (the two collaborated often) and spent his life traveling between London — where he studied at the Royal College of Art — the South of France, and Aotearoa.
While he passed away in 2019, Culbert continues to be a seminal figure in the landscape of conceptual art. The purpose of Auckland Art Gallery's exhibit, titled Slow Wonder, is to introduce new, potentially younger audiences to the ceaseless aptitude for experimentation from a man whose mantra was "I like to make brains move."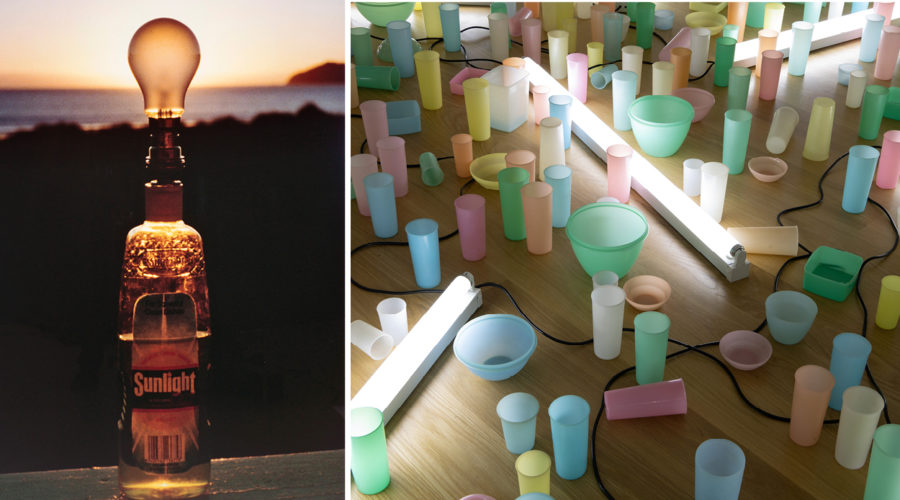 "Culbert's audiences have been so enamoured with his light works that, ironically, these may have blinded us from a fuller appreciation of his practice," says Auckland Art Gallery Curator, New Zealand Art, Julia Waite.
She continues: "Slow Wonder acknowledges the appeal of glowing bulbs, but the exhibition draws attention to the significant role of photography and the camera obscura, as well as to Culbert's deft use of paradox and the underlying presence of scientific method."
Culbert also favoured the use of found and recycled materials, a practice that is of prime relevance particularly today. Using objects like plastic bottles and light bulbs, he repurposed objects that are ordinarily discarded after use, elevating them from detritus to works of art.
Bill Culbert | Slow Wonder
Saturday 3rd July to Sunday 21st November 2021
10am–5pm daily
10am–9pm Fridays

Auckland Art Gallery Toi o Tāmaki
Cnr Kitchener and Wellesley Streets