Whether you're commuting, cleaning or simply chilling out, a good podcast never goes amiss. From fashion and comedy to current events and pop culture, these picks are sure to find a place on your playlist. You never know, you may just discover your new go-to.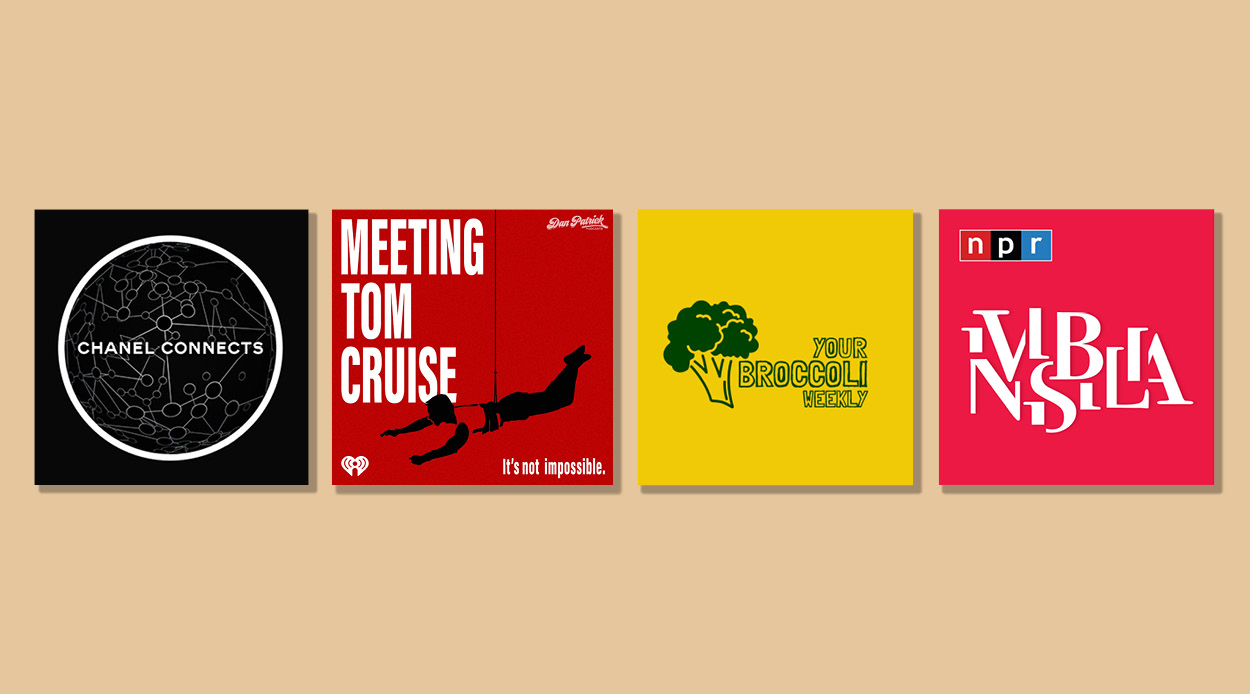 Chanel Connects
A new podcast from the legendary Parisian fashion house, this series focuses on culture by uniting a number of inspiring, creative minds from the arts, fashion, architecture, design and film to engage in interesting conversations around topics such as portraiture, heroines and untold fashion stories. An homage of sorts to the brand's founder Coco Chanel, whose love of culture and of creative minds was well-documented and whose own innovative mind changed the landscape of fashion, this series taps into the house's uniquely creative community.   
Meeting Tom Cruise
Actors Jeff Meacham and Joel Johnstone are obsessed with Tom Cruise. But they've never met him. On a mission to make it happen, the two have launched a podcast in which they speak to celebrity guests who share their own funny and incredibly personal stories about when they met the legendary actor — never losing hope that one day, it will happen for them too.
Your Broccoli Weekly
While news and current affairs move at such a pace that it is often impossible to keep up, this podcast offers a welcome simplicity. Taking three of the top stories from a week and giving them each a brief but thorough run down, this is the kind of pared-back news we need right now.
Invisibilia
An exploration of the invisible forces that shape our behaviour, this fascinating podcast combines stories with science to tackle subjects like hacking, biological anomalies and immortality.
Back Issue
Telling the stories behind formative moments in early 2000s pop-culture, hosts Tracy Clayton and Josh Gwynn dive into nostalgia to explore and dissect the Zeitgeist asking 'why do we still love this?'
The Treatment
Film critic Elvis Mitchell hosts in-depth conversations with a range of impressive, influential figures in the realm of movies and entertainment. A master at extracting insights and delving into the minds of his guests, Mitchell has created a truly fascinating show.
Dare To Lead with Brené Brown
Based on her New York Times bestseller of the same name, Brené Brown's new podcast offers a guide for leaders at every level and comprises a mix of solo episodes and riveting conversations with change-makers and innovators.
Things You Can't Ask Yer Mum
Best friends (and social media influencers) Lizzy Hadfield and Lindsay Holland host this laid-back, relatable podcast in which they discuss the topics you really don't want to bring up with your mum and offer sage, friendly advice.