With the new decade, Auckland Pride Festival is bringing in a new line-up of events that are longer, and arguably better, than ever before. The programme booklet runs to more than 70 pages outlining 154 events. Most are free to attend. Everyone is invited from the 1st to the 16th of February to support and celebrate. Meantime, here is our outline of some of the highlights.

The Parties
OurPride Opening Party
Friday, 31st January, 11pm
Staircase Bar
Entry fee: Free
Kicking off festivities with pizzazz is the OurPride Opening Party at Staircase, on Cross St. On the stroke of midnight, this gay club will be pumping up the volume under the guiding hand of dazzling host Anita Wigl'it.  The organisers are touting this as a showcase for the best that Auckland's drag scene has to offer. 

OurGala 
Saturday, 1st February, 8pm
Q Rangatira
Entry fee: $20 – $50
A one-night-only Vaudevillian extravaganza of music combined with everything from drag to cabaret, burlesque, comedy and cirque. South Auckland's Vogue culture specialists, COVEN, will be making a special appearance with one of their epic performances.  The afterparty is at Q's Barfoot & Thompson Lounge, with sets from DJ h2ho and DJ Alexa Casino. Be sure to abide by this year's dress code — Queer Excellence. And indeed, an excellent night will be had by all.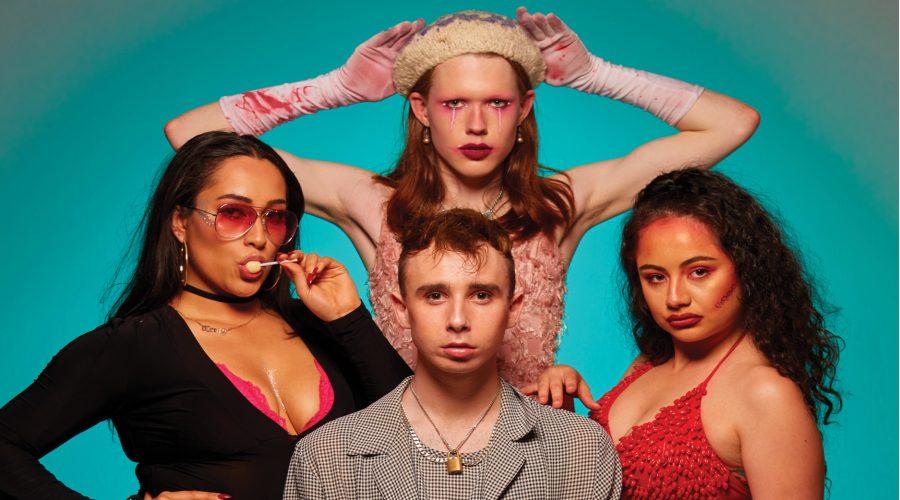 OurParty
Saturday, 8th February, 6pm
Aotea Square
Entry fee: Free
Saturday afternoon's OurMarch will lead on to OurParty, in which people of all ages are welcomed at Aotea Square. It's a celebration of the rainbow shades of Auckland's vibrant communities. From food trucks to queer musicians, artists, and performers, OurParty offers a colourful evening in a comfortable atmosphere, with everyone free to express themselves with respect for all.

The Events & Live Shows
Te Takaranga Āniwaniwa
Saturday, 1st February, 6am
Aotea Square
Previously known as the Dawn Ceremony, Te Takaranga Āniwaniwa is taking place on the morning of Saturday, 1st February to celebrate the beginning of this year's Pride Festival. Although Pride Festival is renowned for its epic parties, it's important that we take a moment to commemorate 'the fallen rainbows' of our communities — the pioneers and leaders who took charge to shape our diverse modern society. Have an early rise and join this kaupapa, guided by a representation of Mana Whenua, alongside karanga, karakia and kaikōrero, followed by some kai and kōrero.
OurMarch
Saturday, 8th February, 4pm
Albert Park
Entry fee: Free
This hikoi pays tribute to one of the earliest public demonstrations for Aotearoa's Gay Liberation Movement, which was led in 1972 by Ngahuia Te Awekotuku around the statue of Queen Victoria in Albert Park. OurMarch will return to the same site of that earlier march, beginning in Albert Park, then down Bowen and Victoria Streets, before parading along Queen St towards Aotea Square to join in OurParty..

End HIV Big Gay Out: 21st Birthday
Sunday, 9th February, 12pm
Coyle Park
Entry fee: Free
This year marks 21 years since the first Big Gay Out. Over 10,000 people are expected to exuberantly celebrate this birthday. Friends and family are all welcome. The festivities kick-off at midday, with live music and performances to keep you entertained, and some of Auckland's finest food trucks dotted around Coyle Park to keep you fed.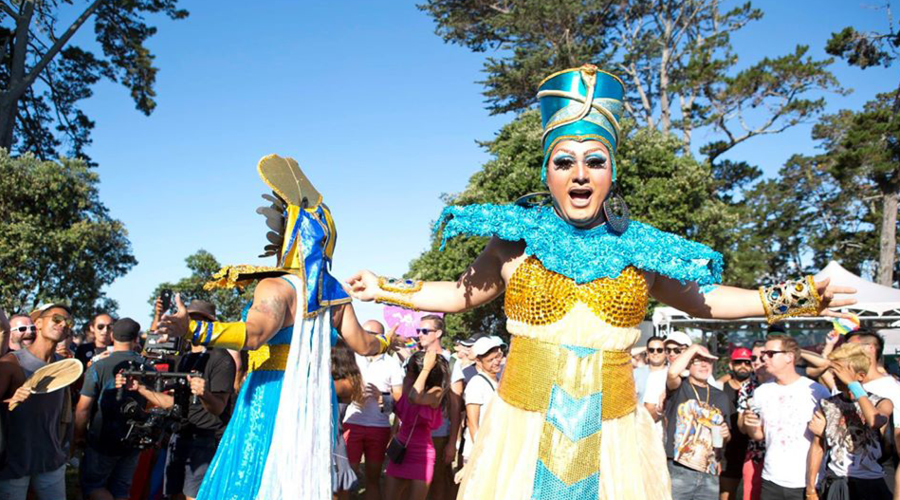 Perfect Shade
Tuesday, 11th February – Saturday, 15th February, 8pm
Basement Theatre
Entry fee: $20 – $27
A potent cocktail of drag, music, and movement makes Perfect Shade one of the most sought-after performances in this year's Pride Festival. The creator and performer, Sarita Das, seeks to tackle the in-between spaces around self-expression from bi-racial to gender fluid and queer.

The Male Gayz Live
Wednesday, 12th February, 8pm
Pheonix Entertainment
Entry fee: $15
If you don't yet know the work of comedians Chris Parker and Eli Matthewson, you're strongly advised to attend one of their shows. Sassy, spunky, witty and fun, it's no surprise that their show sold out at the last Pride Festival. This year, these two best friends are coming back with a live recording of their top-rated podcast The Male Gayz, their weekly attempt to be better friends, and good examples, after the shock realization that it took them 8 years before they felt able to own up, and come out to each other.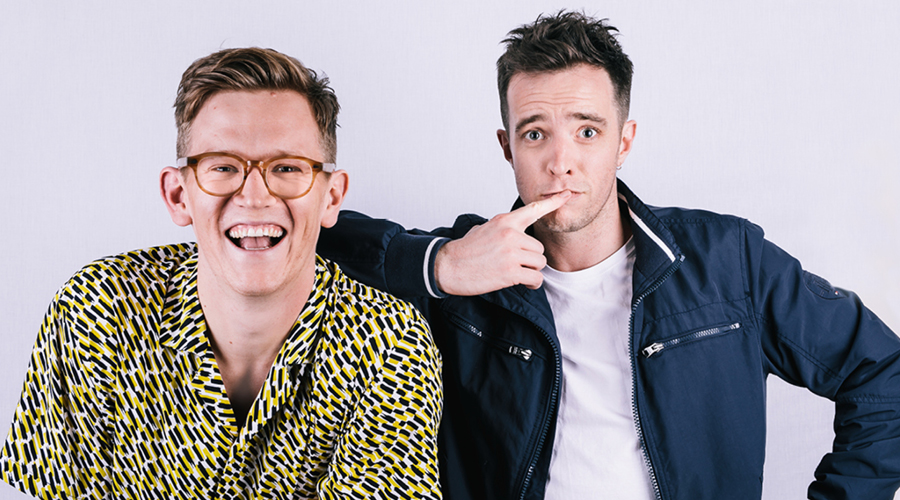 NoHomo: Queer Comedy
Friday, 14th February, 7:30pm
Q Theatre
Entry Fee: $29 – $35
Showcasing the funniest of local queer talent, NoHome: Queer Comedy, at Q Theatre, offers an impressive line-up of big names including Chris Parker, Eli Matthewson and Billy T Nominees James Malcolm and Ray Shipley. There's also a special guest appearance by the superstar Australian comedian, Rhys Nicholson.


Films, Exhibitions and Talks
Queer Scenes
Saturday, 1st, Sunday, 2nd, Wednesday, 5th, Saturday, 15th and Sunday 16th of February
Te Atatu Peninsula, Nathan Homestead, Ellen Melville Centre, New Lynn CC and Studio One Toi Tū
Entry fee: Free
If you're tired from all the late-night partying, take a break and watch an LGBTQIA+ friendly film at one of the many outdoor locations hosting screenings throughout Pride Festival. The line-up of movies includes Love, Simon, Tangerine and The Favourite.

Fall in Love with Your Selfie
Thursday, 6th February, 4pm
Te Manawa
Entry fee: Free
Presented by Papaya Stories, Fall in Love with Your Selfie is a workshop to encourage self-love, by teaching self-portraiture as a way to accept ourselves. Discover your own beauty in places you might not have noticed without the support of others. You're likely to leave the workshop loving yourself, and the world, a little more.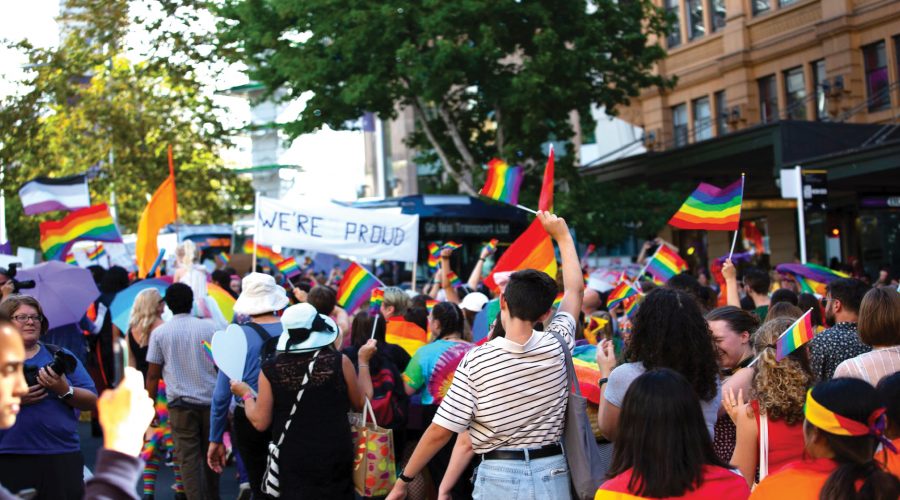 Queer Standards of Beauty
Sunday, 2nd February, 7pm
Nathan Homestead
Entry Fee: Free
Do queer people have the same beauty standards as 'the norm'? Or do they embrace different paradigms around beauty? Find out more at the Queer Standards of Beauty talk in the beautiful setting of the Nathan Homestead.

Samesame But Different 
Wednesday, 12th February – Saturday, 15th February
Various locations
Entry fee: $12 – $95
With a diverse range of fearless LGBTQIA+ writers seeking to push the boundaries and explore new territories, Samesame But Different is not to be missed during this year's Pride Festival. Genres span fantasy, fiction, science, sex, romance and even robots, with literature to expand our reading horizons, and ideas to excite all bookworms.