In her first solo exhibition at Sanderson Contemporary, award-winning conceptual artist and photographer Mickey Smith investigates cultural identity, past and present. Having conducted a longstanding exploration of libraries, books and archives — and the consequences of their physical existence or disappearance — Smith has spent nearly two decades documenting bound periodicals.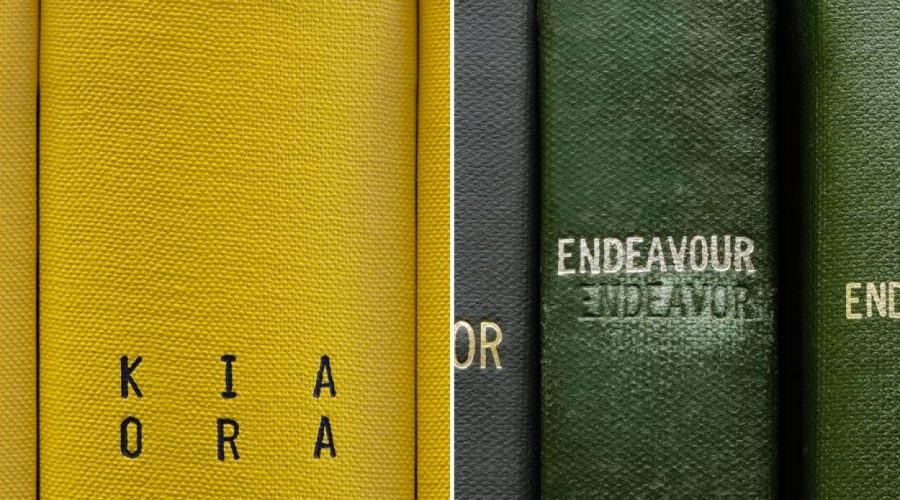 Finding them in both public and institutional libraries, Smith uses photography to record and chronicle books that serve the same purpose for our history, and it doesn't escape her notice that over her years of art practice such tomes have become harder to find, as we collectively move steadily towards digitisation.
Her new exhibition at Sanderson is titled 'Matters of Time', and showcases a selection of Smith's photographs, the creation of which spans fifteen years. Capturing just the books' spines, while the contents of each volume remains hidden and therefore all the more intriguing, the viewer is greeted with seemingly simple, yet strangely impactful words. Seminal works like Power, 2005, photographed in Minnesota, and Time, 2007 are in the mix, as well as newer prints made in New Zealand with irreverent and esoteric titles like Who's Who in New Zealand, Rip It Up and Tall Poppies.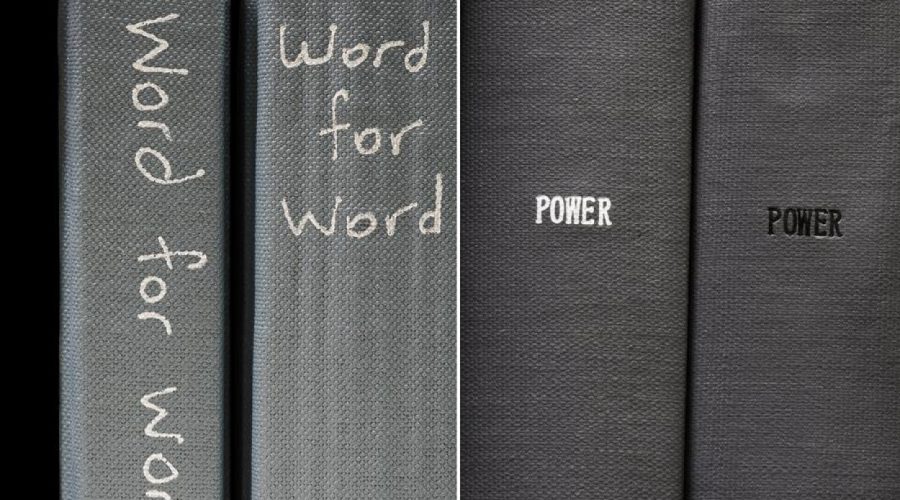 Smith has also introduced a contemporary jewellery practice to her repertoire, and is exhibiting these pieces alongside her images. Cast silver 'daily reminders' offer an intimate reflection on illness and the ubiquitous presence of pharmaceuticals in everyday life, in the form of earrings, rings and pins.
'Matters of Time' is on until 11th October at Sanderson Contemporary, Osborne Lane, 2 Kent Street, Newmarket.