One of New Zealand's most notable artists, Fiona Pardington, (of Māori — Ngāi Tahu, Kāti Māmoe and Ngāti Kahungunu — and Scottish — Clan Cameron of Erracht — descent), has built a name globally for her photographic work that uses inventive formats and unpredictable techniques to explore a vast and varied array of themes, often swivelling around a preoccupation with emotion and affect.
Not only does Pardington have a Doctorate in Fine Arts from the University of Auckland, but she has been made a member of the New Zealand Order of Merit, and was the first New Zealand artist to receive the Chevalier de l'Ordre Française des Arts et des Lettres (the Knight of the French Order of Arts and Letters by the people of France).
Her career is decorated with fellowships, residencies, awards and grants, and her pieces have appeared in a number of important exhibitions and biennials both here and around the world. But Pardington herself, who lives in Piha, finds happiness in the nuances of her daily life — unexpectedly humble for an artist whose body of work carries such renown.
Here, she delivers some pearls of wisdom from her experience, and gives insight into her notoriously private world.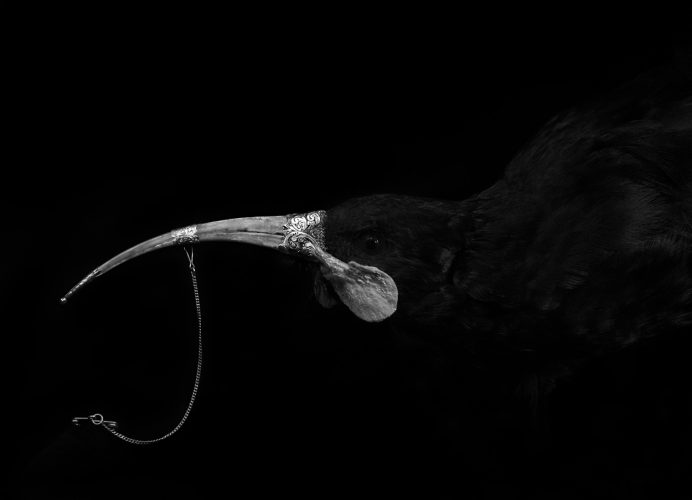 I inherited a withering work ethic from my mother. I'm stubborn. It's very hard for me to break away from a task until its conceptual resolution is in gear and moving forward towards its physical completion. I also set a high standard for myself, which could, if you ask someone close to me, be seen as punishing and unnecessary — I don't agree, of course.
There is no substitute for being rigorous and well researched. I can't sleep at night otherwise. I have to do things my way. It's tried and true.
I want to achieve my best, but I prefer not to spend time congratulating myself. I have an engulfing superstitious aversion to that. I just get on with it. I certainly don't believe in resting on one's laurels. The only person I'm in competition with is myself.
I realised I was able to be an artist after drawing swans with my mother at the kitchen table as a very small child. Bathing in her enthusiastic praise of my hard-won 'mastery' of swans over the next week or so, I experienced a certain Joycean claritas and chose this vocation for myself right then and there.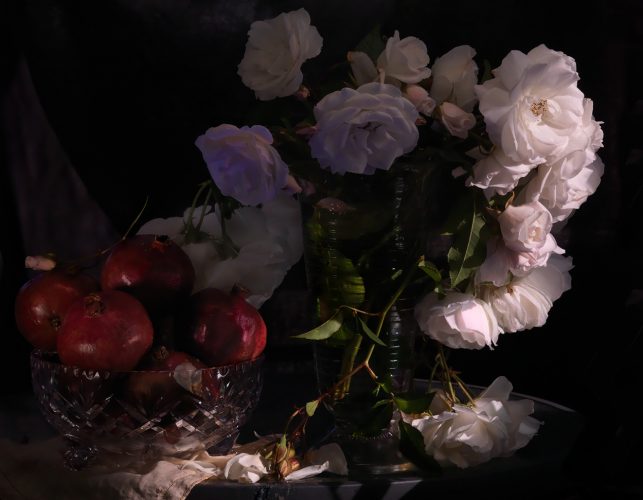 An accurate explanation of my process would take hours to write, and to read. Projects take anywhere from one-to-five years beginning to end. Some are in a holding pattern for decades. All I can say is that everything from conceiving, to setting up a photograph to executing it, to either hand printing or preparing and printing digitally, is a ritual.
A heightening of the senses, an immersion in them, is what I want people to derive from my work. And pleasure. A delight in the constellated affect and procession of concentrated perception. Also, a stronger feeling of their own being, engaged in what it is to experience art for and in themselves.
My accountant would describe me as crap at numbers but generous to a fault. My friends, as a stubborn, extremely private and passionate woman with an insatiable fascination for how humans think and function and for reflecting people back at themselves in a positive light.
When money is shared, there must be goodwill and good character involved. So there are a number of interlocking traits that I value in a business partner. Blunt honesty. A complimentary skillset — finding this is like panning for a diamond — considering the nuanced being each artist is. A person able to hold and maintain mutual respect. Kindness. Always wanting good for each other and each other's families. Outrageously funny.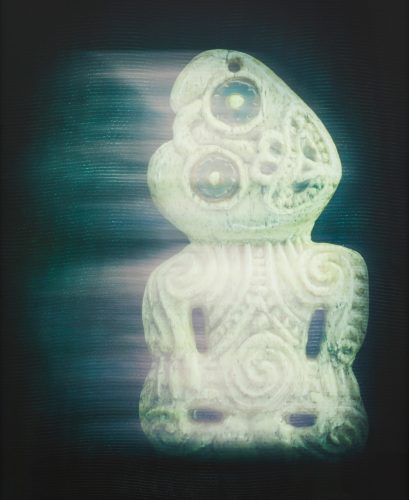 Happiness is standing on my balcony at my home in Piha, where I can watch the sun drop below the horizon across the ocean. I can't see the car parks that were sadly dug hard against the sand dunes a long time ago, only the sea and sky. There are throngs of piwakawaka and tui. I have a number of ancient pohutukawa on my land. I work from home, and I rise and sleep when I want. I have my health, I have my sight, my whānau and whanauka, I have a few life-long good friends and they are deep and abiding friendships. My memories of those who have passed that I love, ground my being. I know there are people who love my work and I thank them for that. I have a devoted lover, a sweet little dog and a great partnership with my gallery, Starkwhite. My house isn't haunted. That's quite enough.
I'm horrified by the narcissistic, slo-mo, dumpster fire that is Trump. So I consume news by reading widely but carefully on the Internet. The New York Times. RNZ. Podcasts like Raw Story and The New Abnormal. Discussion with friends. I don't watch TV.
There will be plenty of time to lack motivation when I take a dirt nap. Motivation is like a light within me that doesn't wane, so it's never been a source of concern. I can't imagine what it is, to not want to make art. I'll make art until I fall off my perch.
I am like a dog with a bone when it comes to a visual conundrum. I have patience enough to develop a number of concepts over a number of years and know when the time is right (irons in the fire) to spring into action. I've learned to become comfortable with the concept that my unconscious mind uses the slingshot of desire to propel my creative notions into the real world. I enjoy feeling the pressure of it mounting, and the relief when it surfaces. It's like remembering parts of a forgotten dream.
It's important to have a sharp and creative accountant who will look out for you and your practice. That's something I wish I had known from the beginning. And find an art dealer you can trust, who cares about your needs as much as he or she does their own.
Creating a signature perfume is something I want to do. I know exactly the historic material I will draw upon for conceptual inspiration and the raw materials from which I will make the fragrance. But I can't quite 'see' the bottle yet… I'm close.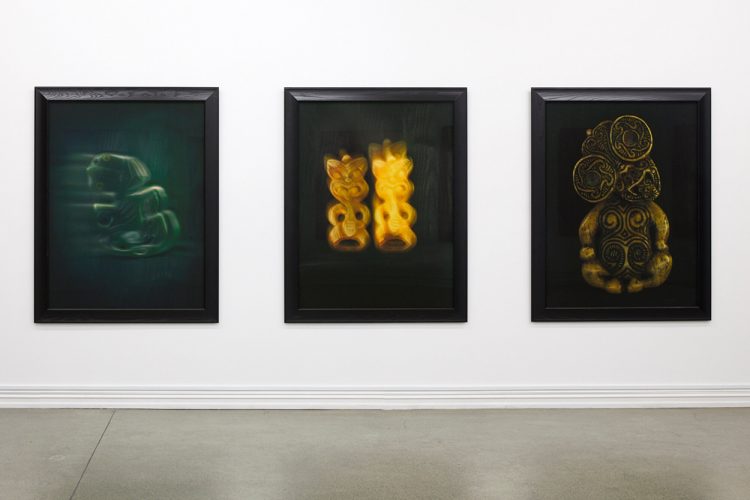 As Samuel Beckett said in The Unnameable: ."You must go on. I can't go on. I'll go on." As an artist you must be bloody-minded. Art is a vocation not aesthetic titillation or extended ego-stroking. A life-long commitment can become a profoundly eudaemonic discipline. The most constant and possibly the most intimate of companions, your practice will accompany you to your grave. You can't take a lot else with you.
I wish I'd met Austin Osman Spare. An artist said by some to have anticipated Surrealism. He was remarkably talented in drawing and painting. He developed a practice of painting as a trance medium and pioneered the use of sentient sigils, emphasising the unconscious mind as being the font of all creative inspiration. I visited his grave at St. Mary's Church in Ilford, in the deep winter, it drizzled miserably all day. The trains were down and the taxi out of London cost an arm and a leg.
I would like to be remembered for being kind, or at least making an honest attempt to be so. And for being an artist who did well for herself and did well by others, although you can't please everybody. Living memories of someone die with the minds that cradle them within a couple of generations so I'll leave the photographs to hold what remains of me. Everything passes. Dust to dust, etc. History is fiction.