After a year when many of us felt much of what we thought was certain sliding away, a superb exhibition at Auckland Art Gallery Toi o Tāmaki reminds us that we're not alone. Featuring a mixture of works by leading contemporary and historical artists, All That Was Solid Melts was conceptualised during 2020 as a much-needed balm of solace and cultural beauty amidst the collective tumult.
It was led by curator Juliana Engberg, an award-winning and internationally acclaimed art expert with a reputation for overseeing groundbreaking, engaging events and exhibitions. As Auckland Art Gallery's Senior Curator Global Contemporary, her work is valued for its authentic approach and her holistic understanding of site, context and history coming into play with not only art, but events that captivate the public.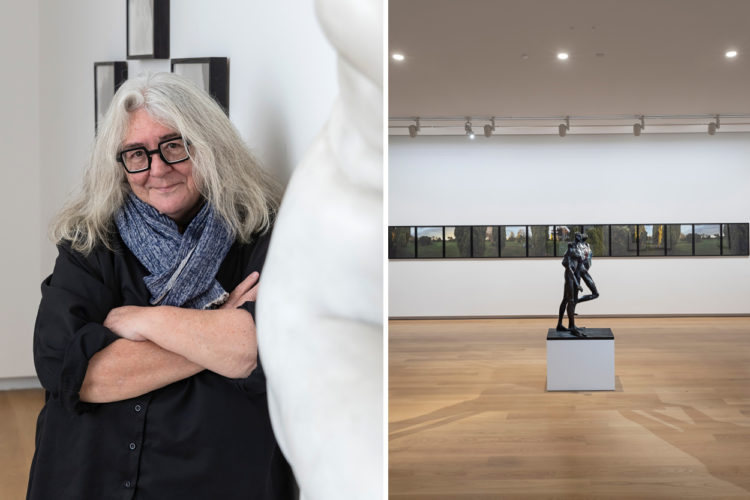 "Throughout history, there have been many times of difficulty and, as a collective, we find ways to get through them — albeit not without deep loss and grief," says Engbeg. "Art, in particular, can be a way to help regenerate. Within disaster also sits the future, and we wanted to reflect that in All That Was Solid Melts."
Explaining that the exhibition is simultaneously historical, modern and contemporary, she says: "The selection of work segues between styles, eras and epochs and indicates a wide expanse of time that makes it feel lush and sensuous."
Leading contemporary artists included are Douglas Gordon, whose photographic work 'Private Passions' begins the exhibition; British visual artist Tacita Dean, with her inventive film 'JG' showing on loop; Katie Paterson's 'Fossil Necklace', comprising 170 spherical beads carved from fossilised material strung on a single strand; Pierre Huyghe and his surreal, unsettling and thought-provoking film '(Untitled) Human Mask' — and many more.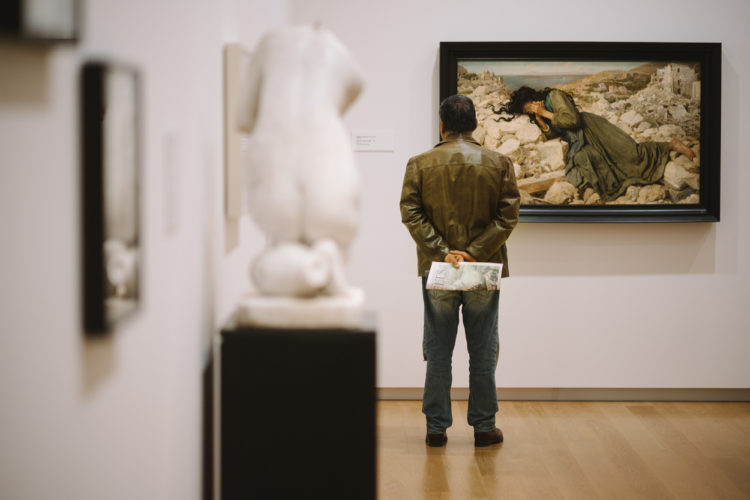 These are interspersed with historical works such as Sophie Anderson's 1884 oil painting 'After the Earthquake', Juan de Juanes' 'Saint Sebastian' from the 16th century, and Giovanni Battista Piranesi's 18th century engravings, 'Visions of Architectural Downfall'.
Viewed as an assemblage, these artworks take the viewer on a visual journey, demonstrating how art can help us make sense of things in times of strife and face the future with renewed resilience.
All That Was Solid Melts is currently closed, but will reopen once restrictions are lifted, showing until Sunday the 10th of October 2021.