As one of New Zealand's most renowned silver screen actors, Sam Neill has enjoyed a career paved with iconic films, Hollywood encounters and interesting characters that have made him into a household name. From his big break as Dr Alan Grant alongside Jeff Goldblum and Laura Dern in Steven Spielberg's 1993 classic, Jurassic Park (a role he is set to reprise with the original cast for Jurassic World: Dominion) to more quirky roles in films like cult comedy Hunt For The Wilderpeople, Neill is, if not a traditional leading man, certainly a relatable one.
Alongside his acting success, Neill's second passion is winemaking, something in which he has been deeply invested since establishing his Central Otago vineyard, Two Paddocks, as a modest five-acre Pinot Noir operation in the early '90s. Since then, Two Paddocks has grown to incorporate three other vineyards, has produced widely-acclaimed Pinot Noir, and is now focused on cultivating organic, sustainable practices. For Neill, who, when not filming offshore, lives on his farm in Queenstown, caring for the land is paramount. And despite having spent most of 2020 overseas working with some of the biggest names in show business, he always looks forward to coming home.
Here, the down-to-earth actor dishes out some wise words on his process, his passions and who he would love to meet.
When I was young I was very shy and stuttered. I grew out of the stuttering thing and I think the shyness is gradually evaporating. Anyway, no lasting damage.
I'd like to be known for being kind. I'd like to be remembered for being a gentle spirit. But it's unlikely I will be remembered for anything at all.
People would be surprised to know that I can still — believe it or not at my advanced age — sprint. Well, you have to when pursued by dinosaurs. All my friends who were good at sport back in the day, are virtually immobile now, and are on their third set of hips. Last laugh for me.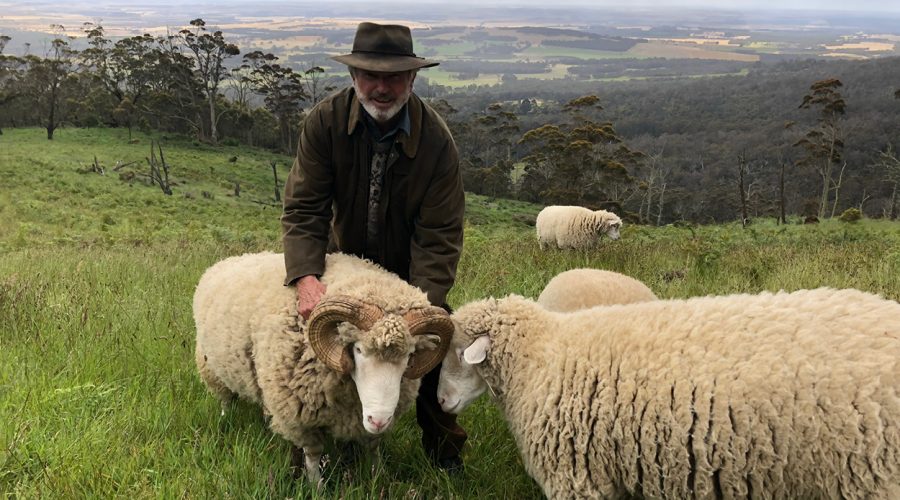 Life is short. And you need to live it as fully and as meaningfully while you can. I am now becoming of an age when it's clear there is not a lot of time left on the clock. So I won't be sitting around daydreaming. There's still much to be done.
A common misconception about acting is that actors are narcissists and vain. I'm not sure why, given that most actors I know are riddled with insecurities. This is not surprising given the precarious nature of our work, and most of us live hand to mouth. Every time I finish a job I think "well, that's it – I will never work again". Then, to my delight, the phone rings with another opportunity, and I'm never more excited than when I'm off to do another job.
As a father I probably wasn't the absolute best. I gave it a pretty good shot when I could. I'm pleased to see my children are themselves better parents than I was. I think I grew up with parents who were fond of me but rather distant. It was a sort of British thing. I probably wasn't that much better. Nevertheless my children seem to be reasonably fond of me to this day, so that will do. I certainly adore them.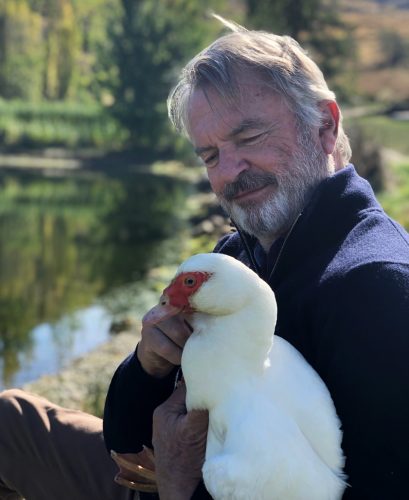 I have one close acting friend who I would love to work with. Timothy Spall. I remember seeing him as a neophyte with the Royal Shakespeare Company in 1979 and I've never forgotten that performance. I have followed his career ever since and we became friends some 25 years ago. I value his friendship enormously, we're very close, but no one has ever put us in a film together. Still, you never know.
I admire Jacinda Ardern's mettle. I am comforted by her empathy and I think she handled the pandemic in an exemplary fashion. She has a tremendous amount of political capital at the moment, and I hope she spends it wisely. Like everywhere New Zealand needs a lot of fixing – social inequity, environmental problems, poor housing, the list is very long. But she and her government can begin to address much of it if they have the will.
My acting process could be described as a shambles. I am never sure whether it is better to think things out or just wing it. I've just worked with Chris Pratt on the Jurassic World movie and I was agog with the extent he's given to thinking about how to actually be a hero in the movies — something I've never actually stopped to consider. However it does seem to also involve quite a bit of hard work — getting fit and buff and looking generally ace. I am not quite sure if I've ever had the time or the motivation for that.
When you make it big in the movies don't be a prick. Some find this impossible to resist. Don't have an entourage, don't be demanding and above all mind your manners. You are not entitled. And remember it can all just evaporate tomorrow.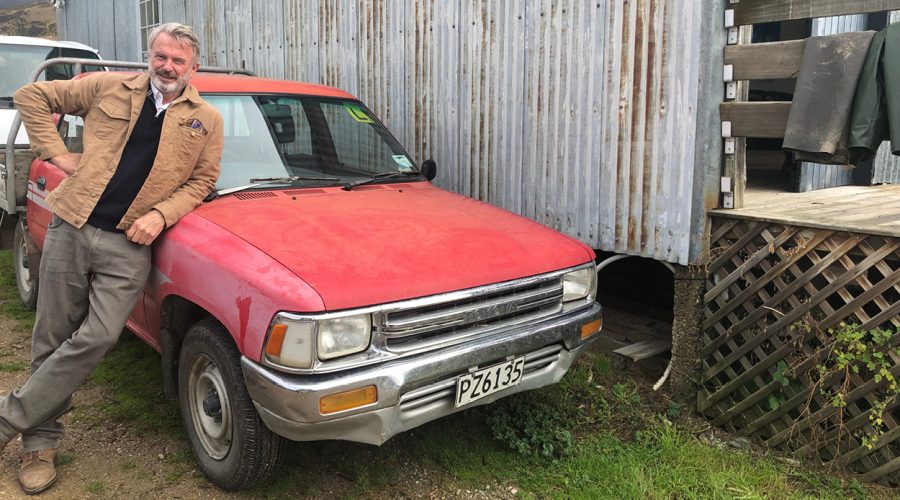 Work and Covid have kept me away from my farm [in Queenstown] since February, and a lot has happened in the interim. We are onto a new vintage, I've built a new house and it's almost summertime already. The first thing I'll do [when I'm home] is have a swim in the dam.
I'd love to meet Jeff Bridges. We almost met when we were both working in Richmond, Virginia but it didn't happen. I really like what he does and how he does it. And now I hear he is battling with cancer so I'd like to wish him well.
I'm pretty sure that I know what is going to happen next. But if nothing else, 2020 has taught us that absolutely nothing can be taken for granted. Again one must remember the importance of living for the day. Life is not just full of surprises, it's landmined with shocks and starts.
I'm outraged by the increasing disparity everywhere between the haves and the have nots. When I grew up in New Zealand it was, in all fairness, a pretty monotone kind of place, but it was a sort of benignly socialist country. Nobody had much money. Nobody was in dire poverty. And I think it was a happier place for all that. We all made do. And now so much politics and life as we know it, is driven by avarice. I suspect all this happened about the time of Margaret Thatcher and Milton Friedman, but I am not an historian. Money and greed seem to make the world go round now. The bankers, the Trumps, the Oligarchs — these are the people that seem to dictate how things work. But as the poet said: 'A Change is Gonna Come'.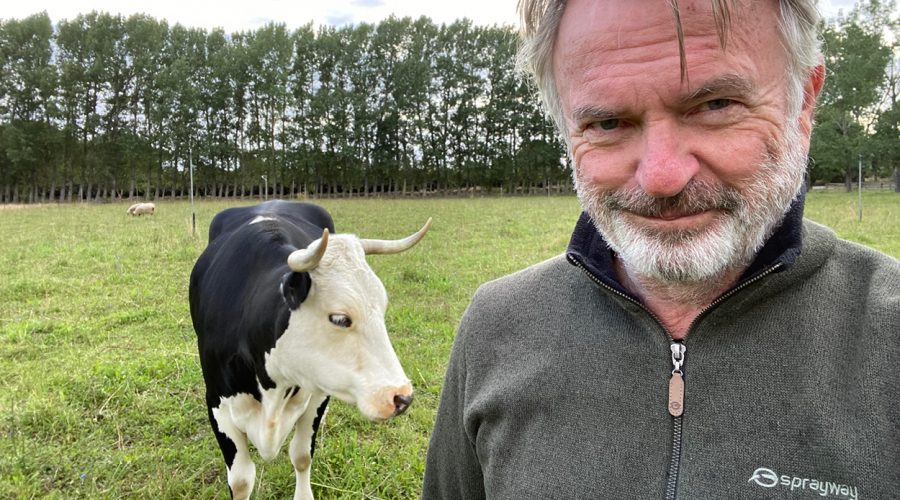 My definition of success is having enough clout to get you a good seat on a plane, but not so much fame that you need a bodyguard beside you on that plane.
The best piece of advice I've ever received is "Never wear a brown suit, my boy" [my father].
And the worst; "You need to be a lawyer, you were made for it". ["Clicks" McClelland – Barrister].
Acting is something you either have or you haven't. You can go to drama school and learn skills most certainly. But rather like being a painter — if you ain't it, there is just nothing to be done. It is also the most precarious of careers. And you need to get used to constant rejection to survive at all. But it is also about as much fun as you can imagine.
Happiness is elusive. Appreciate it when it turns up. Relish it. To expect to be happy all the time — that is where madness lies.
My family would describe me as 'the old fart'.
One of the most surreal moments of my professional life was standing around with Tom Jones, Herbie Hancock and Sting talking rugby in the Hollywood Hills.
Reuniting with the team for Jurassic World: Dominion was really great fun. And the fact we were all locked up together for five months was even more bonding than before. The 'new' cast are great too — Chris, Bryce, Mamoudou, DeWanda and so on: funny as a fight. We had our dark days of uncertainty, but overall it was a blast.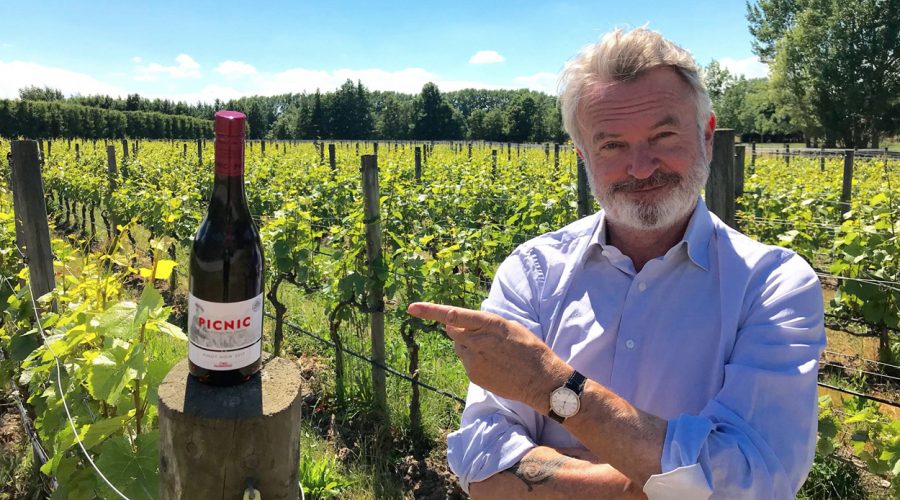 Owning a vineyard is addictive. I now own four, and each one I prize and nurture. And once you start, you just want to make the best wine in the world. We are getting closer every day.
Home is my farm. I like everything about it. I hate doing nothing, and there are always a thousand things to do there. It's also a beautiful, peaceful place to be.
I'm most proud of the immense effort we have put into turning everything we do at Two Paddocks organic and sustainable.
The biggest thing I've had to overcome in my career is being confused for Hugo Weaving. And maybe not having much of an obvious personality. I am always surprised to come across people with 'big' personalities. I much prefer to be the quiet one in the room.
I look back on my life and think you lucky bastard. I don't think I had any great talent to speak of but I got some lucky breaks, met some delightful people, worked in countless fascinating countries, had so many wild adventures, made wonderful friends, grew wine of which I am particularly proud, and had some really happy times. I have no idea why I was so fortunate.
At the end of the day we all turn to dust. But not just any old dust. Stardust.