The definition of a hotel goes something like this: an establishment providing accommodation, meals, and other services for travellers and tourists. It's generally regarded as a home away from home, a bricks-and-mortar haven where one can forget the gripes of life if only for a brief moment. Except, now, there's a new project that has arisen, and it's defining the term anew. 700,000 Heures, a whimsical concept birthed by owner, founder and enfant terrible of the hospitality industry Thierry Teyssier, is the first wandering hotel in the world. Rather than having a permanent address, the experience shifts from one unique location to another across all corners of the globe. Where one month might see the concept housed in a historical diamond-mining town, close to the sand dunes of Northeastern Brazil, another might see it nestled in a floating home on Cambodia's Tonlé Sap lake. 
The name, Teyssier tells me, translates to 700,000 hours in French, his mother tongue, and refers to the average number of hours we humans spend on earth. It's a gentle reminder that our time spent baring this mortal coil is finite, and while that might seem macabre, he's simply alluding to the idea that perhaps we should be spending our limited hours more wisely. Or, as Teyssier himself phrases it, instead of "trying to add some years to our lives," we should be "adding more life to our years."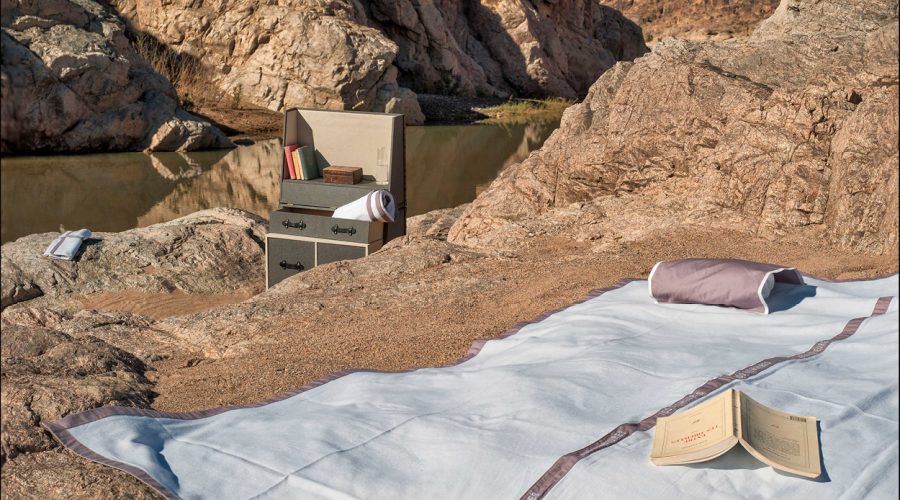 The concept was introduced last September, with a soft launch in a small town located south of Puglia, in Salento, Italy. It was housed in a 19th Century palace surrounded by sprawling gardens, wild beaches and olive groves and, aside from the ever-changing destination, the concept for each succeeding trip has remained the same. Each daily itinerary is designed to immerse guests into the local food scene, landscapes and culture, by compiling their personal requests alongside a selection of activities and surprises initiated by Teyssier and his team. "In Salento," he reminisces, guests were whisked off to "enjoy breakfast in a cave in front of the ocean," before being surprised with "a day trip to pick sea urchins with the local fisherman." On another day, Teyssier procured a classic Cinquecento and carted his assortment of travellers to the local, traditional villages, where they explored and indulged in special tastings of olive oil and wine. No matter the environs, Teyssier assures, each excursion he curates focuses on giving guests a local and immersive experience that is entirely unique.
Part hotelier, part master of ceremonies, part travel companion, Teyssier's approach is definitely that of the hands-on variety. Each mise en scène is his personal creation, brought to life with the help of a collection of sleek leather and canvas steamer trunks. Despite impersonating modest picnic chests, the trunks, a TARDIS of sorts, actually open to reveal portable seats, tables, beds, cocktail bars, kitchen facilities and camp toilets and showers. This means that, when Teyssier isn't reimagining or refitting a rented property, he is able to set up his wandering hotel anywhere in the world that he deems hospitable, be that a secluded beach, the top of a mountain, a cave overlooking crashing waves or a shack, nestled in the midst of lush jungle.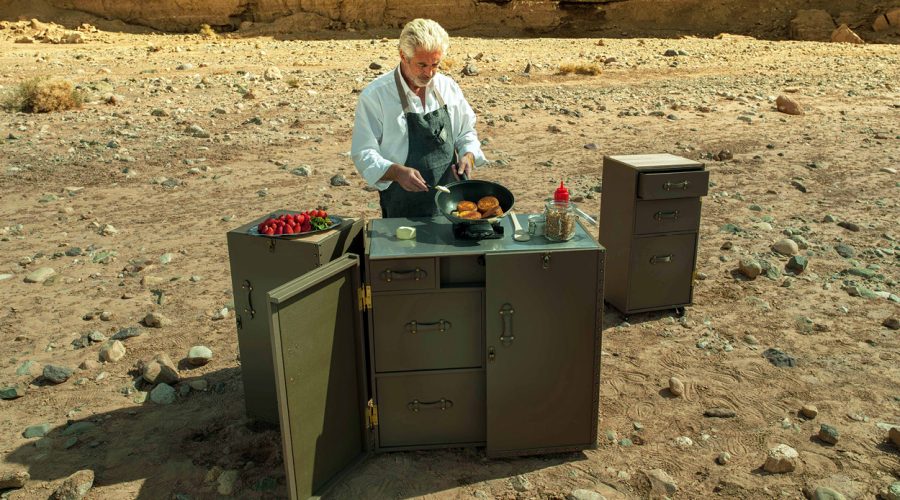 With 700,000 Heures Teyssier is gaining a reputation as a fresh disruptor in his field, but he's no stranger to the hospitality scene. He first cut his teeth with Dar Ahlam, a hotel found tucked amongst the Jurassic peaks of Morocco's Atlas mountains. Since it opened in 2002, Dar Ahlam has become renowned for its unconventional approach to hosting. The hotel famously has no restaurant, instead, guests are transported to numerous surprise dining settings that have been immaculately staged by Teyssier and his team. It was a revolutionary take on the travel experience but for Teyssier, it was only the beginning, and he explains that, with 700,000 Heures, he felt the need to go further. "I wanted to work with non-professional people to create a new way of hospitality," he explains, describing how he recruits his staff locally, gives them training at Dar Ahlam, and keeps them for the duration of each trip before releasing them with a fresh, coveted set of hospitality skills and experience. "I also," he continues, "wanted to create a better relationship with my guests," by welcoming them to different spots around the world instead of convincing them, each year, to come back to his same space in Morocco. That way, step-by-step he becomes acquainted with his guests on a more personal level, which not only makes it easier for him to curate an adventure beyond their expectations, but it also helps makes it easier, he says, for him to surprise them.
To book a 700,000 Heures stay, guests must first become members of what he describes as his "Cercle des Amazirs," which requires a one-off entrance fee, beginning at €2,000 (roughly NZD$3,500) and an annual fee of €500, (around NZD$900), all of which serves as a deposit for the next stay.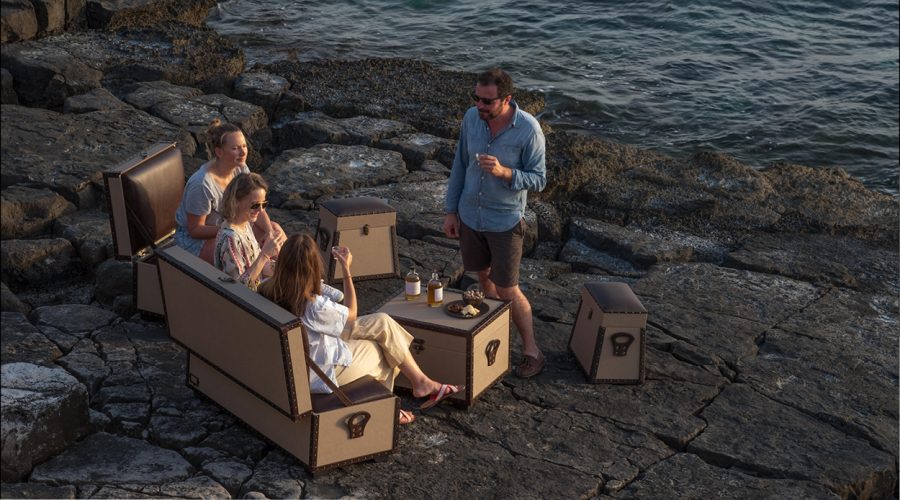 As far as the future of 700,000 Heures goes, this December, the nomadic hotel will be located in a private apartment in Place Vendôme, so guests can experience the magic of Paris during the festive season. Next year, the concept will transport guests to Japan, setting up temporary residence in a temple in a Southern Osaka settlement before relocating to a traditional home in a fisherman's village. To divulge any more would spoil the surprises that the concept has become so renowned for and so, instead of pressuring him further, as our interview came to a close there was only one question left to pose. Will Teyssier bring 700,000 Heures to New Zealand? "I would love to!" he exclaims, "a few friends of mine are from New Zealand and we talk frequently about it." All he needs, he explains, is some local intel to help him get the ball rolling. So if anyone knows of the ideal location for one travel genius and a large collection of luxurious steamer trunks to set up shop for a few months, be sure to get in touch. Without a shadow of a doubt, a 700,000 Heures experience in New Zealand would be one worthy of the travel pages.