When we talk about mens fashion, we so often focus on the prevailing trends — what colours to wear, whether sandals are okay, the unexpected return of tie-dye etc. Less often do we talk about the practicalities of a man's wardrobe, which arguably is a far more important topic.
The bottom line, is that when it comes to clothes, men seek out ease, versatility and wearability more actively than women do — for whom the 'look' of something might usurp its practical qualities (see, high heels). That said, there haven't been many high-end menswear brands who have sought to put practicality at the forefront of their collections, until now.
You might think you know Ermenegildo Zegna. You might even own one of the brand's sleek suit jackets. But until you understand that Zegna, especially with the innovations it's making under its Z Zegna label, is far more than just a formalwear stalwart, you definitely aren't aware of the potential this brand holds for your everyday wardrobe.
Releasing its unprecedented Z Zegna Techmerino™ Wash&Go collection to much acclaim, Zegna recognised the need for clothes that didn't see style and ease as mutually exclusive pursuits. The collection comprises tailored shirts, jackets, shorts, trousers, sneakers and suiting that embody Zegna's signature sophistication, but that are made from the brand's unique Techmerino™ fabric, which renders them all machine washable and quick-drying. We're talking about a suit that you can wear to the office, throw in the machine when you get home and hang to dry.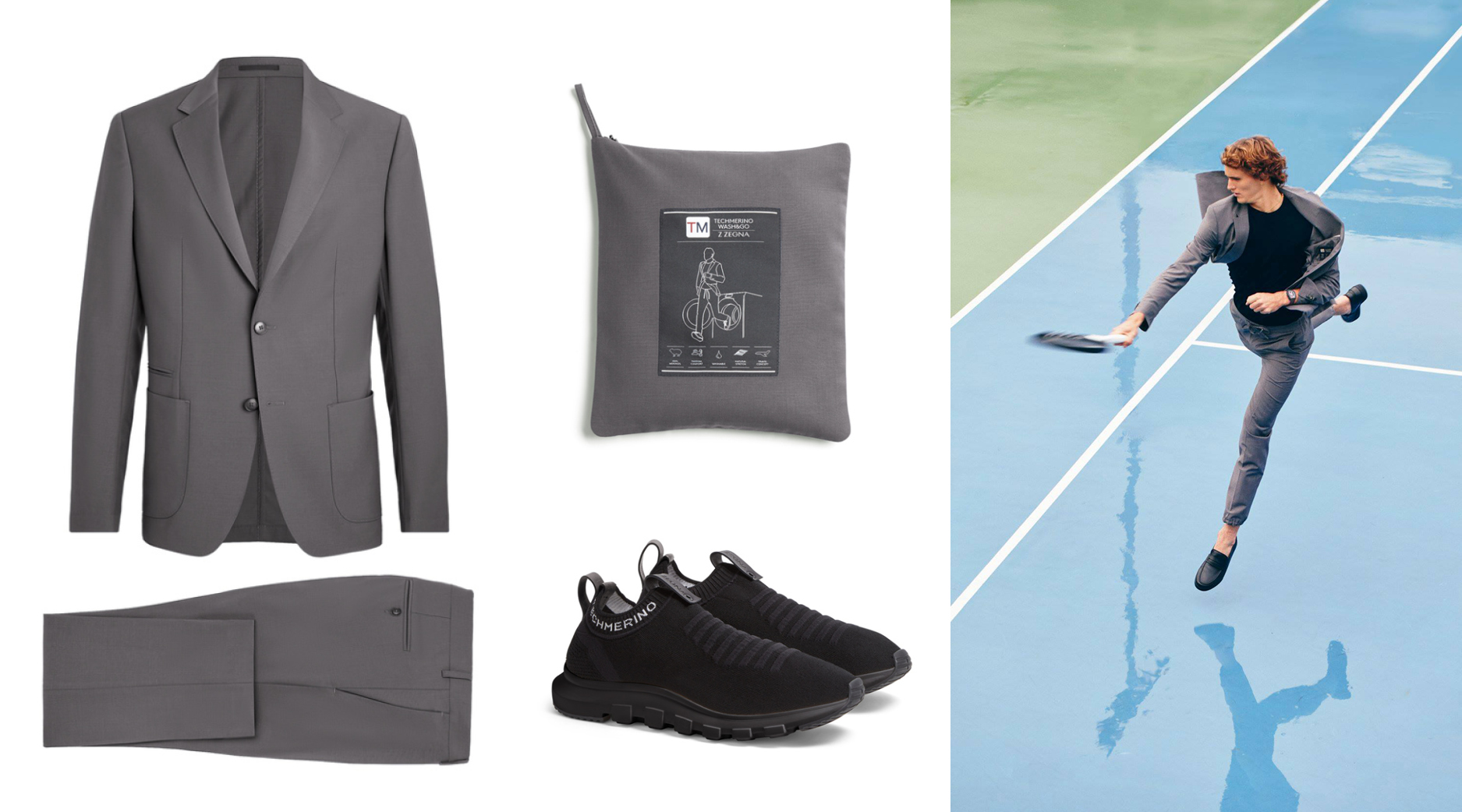 Furthering Zegna's reputation for innovation, Techmerino™ is the result of combining the best attributes of Merino wool with unparalleled processing and finishing techniques, and exemplifies the brand's holistic approach. Not only does Zegna want the men wearing its clothes to look sophisticated, but it wants that to come without compromise, in this case, the usual quid pro quo that typically goes hand-in-hand with wearing nice, tailored pieces on a daily basis.